HE CAN SANCTIFY YOU WHOLLY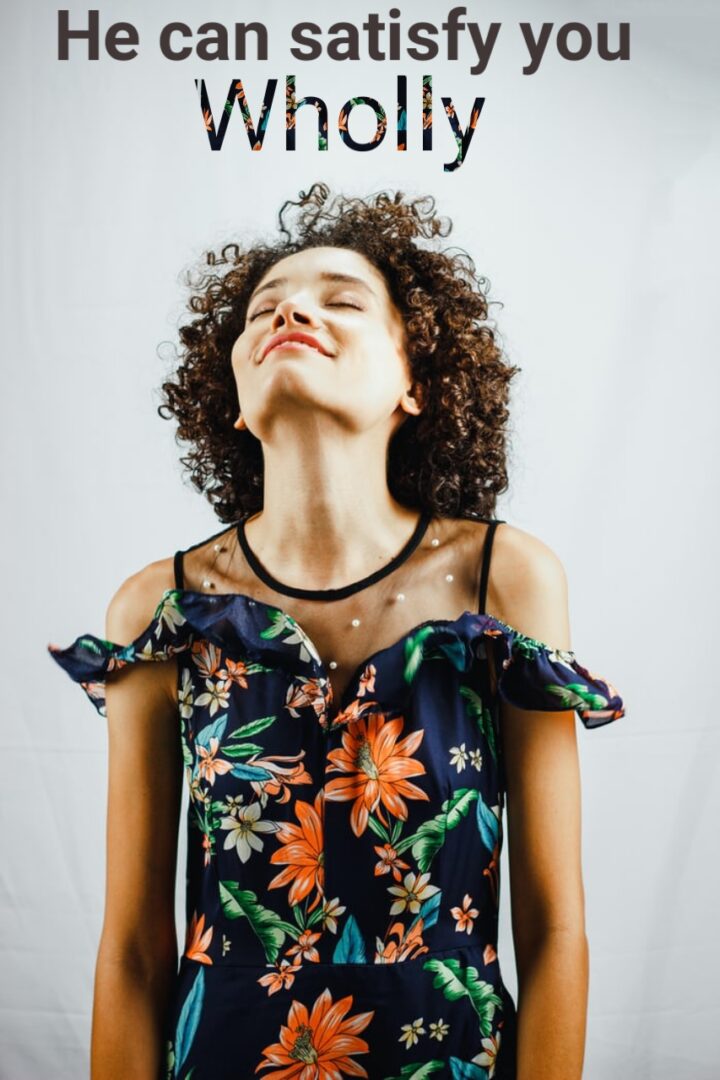 The All-Sufficient One can make you wholly with His enablement. He can sanctify you wholly without any blemish. It is impossible with your own effort. With God nothing shall be impossible.
1 Thessalonians 5:23 says: "And the very God of peace sanctify you wholly; and I pray God your whole spirit and soul and body be preserved blameless unto the coming of our Lord Jesus Christ."
It is within God's reach to make you pure, to make you sanctified and to make you qualified for Heaven. Those who are unholy will miss the rapture. They only have this world to inherit. For those who have Heaven as an inheritance, the qualification is sanctification. Until we are preserved according to Paul's prayer, blameless, without spot or wrinkles, the coming of the Lord Jesus Christ is not for us. We are expecting His coming on the condition that we are blameless.
The All-Sufficient One can make you live a holy life, through His power. He is the God of peace. Sanctification is the act of God's grace through the power of the Spirit by which the affection of men are purified and alleviated from sin and the world for a supreme love for Jesus Christ. Your love is not complete when you are in sin. The qualification is not by speaking in tongues, not by pretending to be saved and walking like the children of God, talking like them, dressing like them, behaving like them but for you to have an encounter with God, giving you the grace to live above sin. The real visa to Heaven is sanctification.
WHAT IS SANCTIFICATION?
It is to separate for sacred use. God will not use an unholy vessel. He will only use clean, holy sacred and sanctified vessels. We are all happy to be used of God and God will not use us until we are holy, and He is willing that we are holy. 1 Thessalonians 4:3 says it is the will of God for you to be sanctified. God is interested in your sanctification. It is His will and He wants His will to be done in your life. He wants you to live your life to please Him. You can not do this without separation. You have to separate yourself from the world or rather you are in the world but not of the world. You need to separate yourself and this will lead to holiness.
2 Corinthians 6:17-18:
"Wherefore come out from among them, and be ye separated, saith the Lord, and touch not the unclean thing; and I will receive you, And will be a Father unto you, and ye shall be my sons and daughters, saith the Lord Almighty."
You have no Father in Heaven if you are a sinner. A sinner without salvation or a sinner that is saved but continues in sin has no Father in Heaven. When you deny godliness
and say it is not practicable, God understands your problem. He understands our weaknesses but He is the One demanding holiness from us. He says He is willing to do it through you only if you are willing to surrender to Him. If you know it is not practicable with your own effort, you are able to depend upon His grace. The Bible says His grace is sufficient for you.
Isaiah 52:11:
"Depart ye, depart ye, go ye out from thence, touch no unclean thing; go ye out of the midst of her; be ye clean, that bear the vessels of the LORD."
God specifically called twice that we should not touch unclean things. If we belong to Him, He does not want the devil to share us with Him. There should be no neutral ground. God demands complete obedience to Him. God will depart from you if you refuse to depart from sin.
Samson forgot these lessons. He embraced sin and at the end of the day, he lost his fellowship with God. You cannot fellowship with sin and at the same time enjoy the fellowship with God. You can not dwell in sin and expect the grace of God to abound. When we are talking about sanctification, we are talking about complete obedience.
Leviticus 10:1-2:
"And Nadab and Abihu, the sons of Aaron, took either of them his censer, and put fire therein, and put incense thereon, and offered strange fire before the LORD, which he commanded them not. And there went out fire from the LORD, and devoured them, and they died before the LORD."
Two ministers of God brought a strange fire on the altar of the Almighty God. They were sons of Aaron. God is not only a merciful God, He is also a Consuming Fire. These ministers had committed one sin or the other yet they wanted to do their job as if nothing had happened. God will not tolerate this. He sent His fire to consume them. There was no room for repentance because I believe God had been speaking to them but they were not willing to change. They died because the wages of sin is death.
2 Corinthians 7:1:
"Having therefore these promises, dearly beloved, let us cleanse ourselves from all filthiness of the flesh and spirit, perfecting holiness in the fear of God."
We have a lot of promises His second coming, the Marriage of the Lamb, the millennium reign with Christ on earth, the peaceful reign – all this promises will not come to pass if you are not sanctified. We will only achieve these promises on the condition that we perfect holiness and the fear of God.
Matthew 5:8:
"Blessed are the pure in heart: for they shall see God."
The Bible says the heart of man is desperately wicked and until that heart is changed there is a problem. We all know we are going to leave this world. We all know we are pilgrims going to Heaven and I pray we shall make it in Jesus' Name.
Acts 26:18:
"To open their eyes, and to turn them from darkness to light, and from the power of Satan unto God, that they may receive forgiveness of sins, and inheritance among them which are sanctified by faith that is in me."
Your eyes must be open. God must turn you from darkness to light. You can not be dining at the table of the devil and at the same time be dining at the table of the Lord. You have to choose whom you will serve. For you to have inheritance with the sanctified people, it calls for you to be sanctified.
THE IMPORTANCE OF SANCTIFICATION
It makes anointing for success in every area of our lives to flow freely. The anointing will break the yoke of poverty and the yoke of sickness. Every yoke in your life will be broken in the Name of Jesus Christ. The anointing to see you through depends on your being sanctified. Anointing to prosper will come as a result of your obedience to God. Whatever you lay your hands upon shall prosper, not to talk of the spiritual assignment God has given you.
Hebrews 1:9:
"Thou hast loved righteousness, and hated iniquity; therefore God, even thy God, hath anointed thee with the oil of gladness above thy fellows."
The secret of promotion and of success in the secular and in the ministry depends upon your living a sanctified life. You must love righteousness. You must hate iniquity then God will now vindicate you. God will anoint you and the oil will never dry in Jesus' Name.
There are many that have been used of God but because of one sin or the other, spiritually, they are dead while they are alive. The anointing is no more there. The shouting will be there, the gymnastics will be there but God is no more there.
How do you bring God to the scene? It is through holiness. God will come when you live a holy life. You must hate iniquity. You must love righteousness. It is then you will become a vessel unto honour.
2 Timothy 2:21:
"If a man therefore purge himself from these, he shall be a vessel unto honour, sanctified, and meet for the master's use, and prepared unto every good work."
You must do the purging. You need to purge yourself for you to be a vessel unto honour. The One we are dealing with sees everything. There is nothing you can hide from Him. You can pretend to your pastor but you cannot pretend to Him because He sees you. He is the Omnipresent God.
How again are you going to purge yourself?
2 Timothy 2:22:
"Flee also youthful lusts: but follow righteousness, faith, charity, peace, with them that call on the Lord out of a pure heart."
You must not believe the false doctrine about sanctification that if you are really sanctified you can sleep besides the opposite sex to test whether you are really sanctified. This is a lie of the devil. The Bible says you should flee. Thou shall not tempt the Lord thy God. You are not wood, any way. For the devil not to have his way, you are to flee.
Another importance of sanctification is that prayers will be answered wherever you go. If you live in sin, God says He will not answer your prayers. Psalm 66:18:
"If I regard iniquity in my heart, the Lord will not hear me:"
You are wasting your time by fasting or praying in sin. At the end of the day you will have nothing to show. There will be no testimony and there will be no breakthrough. In Isaiah 1:15-16, some people prayed but God refused to answer because they were praying in sin. You need spiritual cleansing in order for your prayers not to be hindered. In other words, you need to be sanctified before your prayers will go straight to God. Sanctification makes you to resemble God because the adamic nature will be removed for the nature of God. We were all born in sin and it comes automatically but there is a power that saves and sanctifies from sin.
In Genesis 2:19, God called on Adam to name all the animals and the names he gave to them were without correction. Adam had the nature of God at that time and what he did was without any correction. God said those were the names that He intended to use. When you are living a holy life, you resemble your Father. You are proud to be called His Son and He is proud to call you sons and daughters.
1 Peter 1:16:
 "Because it is written, Be ye holy; for I am holy.
" You must be holy. It is then that the world will know that there is something in your life they ought to emulate. If there is no difference, it shows you are denying the power of God to make holy.
Leviticus 19:1-2:  
"And the LORD spake unto Moses, saying, Speak unto all the congregation of the children of Israel, and say unto them, Ye shall be holy: for I the LORD your God am holy."
He did not speak to the Gentiles or to the Egyptians but to the Israelites. We are the spiritual Israelites. As our God is holy we too must be holy. Hebrews 2:11:
"For both he that sanctifieth and they who are sanctified are all of one: for which cause he is not ashamed to call them brethren,"
You resemble God when you are sanctified. God is not ashamed to call you His son or daughter. The One who sanctifies and the people that are sanctified are one. Because they are one with Him, they understand Him and they are working with Him. He is not ashamed to call them brethren. Are you one with God in holiness? As sons resemble their fathers, we need to resemble our Father in Heaven.
God will sanctify on the condition that we are willing to be sanctified. God is to sanctify us and we are to be willing to be sanctified. We know it is possible to be sanctified despite all the temptations and trials. John 17:19:
"And for their sakes I sanctify myself, that they also might be sanctified through the truth."
He has done his own part for us to be sanctified. He want us to understand that sanctification is possible. Sanctification is not for sinners who have not known the Lord. Only those who have been saved will be sanctified. God has done His own part, we are to do our own part. Leviticus 20:7-8:
"Sanctify yourselves therefore, and be ye holy: for I And ye shall keep my statutes, and do them: I am am the LORD your God.
And ye hsall keep my statutes, and do them: I am the lord which sanctify you."
You are now to keep His statutes. He will give you the grace in Jesus Name. Paul was used to a certain exercise to keep himself sanctified. Acts 24:16:
"And herein do I exercise myself, to have always a conscience void of offence toward God, and toward men."
He was constantly going through this exercise in order to make Heaven. To have a clear conscience, you need to carry out the exercise everyday. You must carry out the exercise everyday through examination of your life, your relationship with human beings and your relationship with God. If there is anything wrong, immediately confess and get right with God. Do not indulge in sin.
HOW TO BE SANCTIFIED.
By divine surgery. Ezekiel 36:26:
"A new heart also will I give you, and a new spirit will I put within you: and I will take away the stony heart out of your flesh, and I will give you a heart of flesh."
Before a new spirit will come, you must have a heart of flesh. It is then you will not be thirsty of sin and when the devil comes to tempt you, you will pass. If you have already been defeated because your heart is a heart of flesh, you will quickly yield to temptation. There is nothing wrong within temptation. The fact that the devil is tempting you does not make you a sinner but when you fail to pass your test, that is the trouble. The root of sin must be uprooted.
By the word of God.
Jesus prayed for the disciples in John 17:17:
"Sanctify them through thy truth: thy word is truth."
You need the word of God every time. God wants to speak to you on that verse that you think you know. Every word is inspired of God. Every word is anointed of God. Every word is full of life. The level of your sanctification is determined by the knowledge of the word. You can not be sanctified without the word. Do not believe you have arrived because you have read the Bible thirty times. Read it again. Allow the word of God to saturate your life.
Psalm 107:17-20:
"Fools because of their transgression, and because of their iniquities, are afflicted."
There is power in the word of God and it is through that word that we can be sanctified. That is why Sunday School is not for children in this church. No matter your age, you are a student of the word. You need it because as you study it, you become sanctified. Having heard the word you want to pray for the grace to abide in the word.
By the Blood of Jesus. 1 John 1:7:
 "But if we walk in the light, as he is in the light, we have fellowship one with another, and the blood of Jesus Christ his Son cleanseth us from all sin."
Hebrews 9:22:
"And almost all things are by the law purged with blood; and without shedding of blood is no remission."
Jesus was made sin for us who knew no sin that we might be the righteousness of God in Him. So through that Blood we are sanctified.
MAINTAINING A SANCTIFIED LIFE
Sanctification should be a continuous experience. You can not say you have been saved, sanctified and filled with the Holy Spirit and not need anything again. After you are saved, sanctified and filled with the Holy Spirit, you need to increase the level of your sanctification. Sanctification is an encounter you must pursue for the rest of your life because without holiness no man shall see the Lord.
Genesis 17:1:
"And when Abram was ninety years old and nine, the LORD appeared to Abram, and said unto him, I am the Almighty God; walk before me, and be thou perfect,"
God told Abraham to continue walking before Him. Do not just walk for a season or for a time. Maintain the walk. Make sure that you are on the narrow path that leads to Heaven. At any time you find yourself on the broadway, quickly adjust because there is no repentance in the grave.
There are examples of people who lived sanctified lives in the Bible. An example is Noah. Genesis 6:9:
"These are the generations of Noah: Noah was a just man and perfect in his generations, and Noah walked with God."
Amos 3:3:
"Can two walk together, except they be agreed?"
God will not agree with you on your own platform. You are to agree with Him. In Him we live and move and have our being. We can not live without Him and we can not even live in Heaven without Him. We need Him every day of our lives here on earth.
Genesis 39:9:
"There is none greater in this house than I; neither hath he kept back any thing from me but thee, because thou art his wife: how then can I do this great wickedness, and sin against God?"
Joseph ran away from sin. The promotion that the world will give you that will not make your life to be fulfilled spiritually will create anxiety. You know you can not compare the promotion this woman wanted to give to Joseph with the promotion that was ready for him. If you take your stand for God and walk with Him, you will not be disappointed here on earth and in Heaven, you will be blessed. You need to maintain a sanctified life. God is willing to sanctify us. The provision has been made but it is for us to accept the offer and to know that it is possible to live a sanctified life.
ALSO, READ HE IS OUR SUFFICIENCY
Is Masturbation A Sin? What Does The Bible Says About Masturbation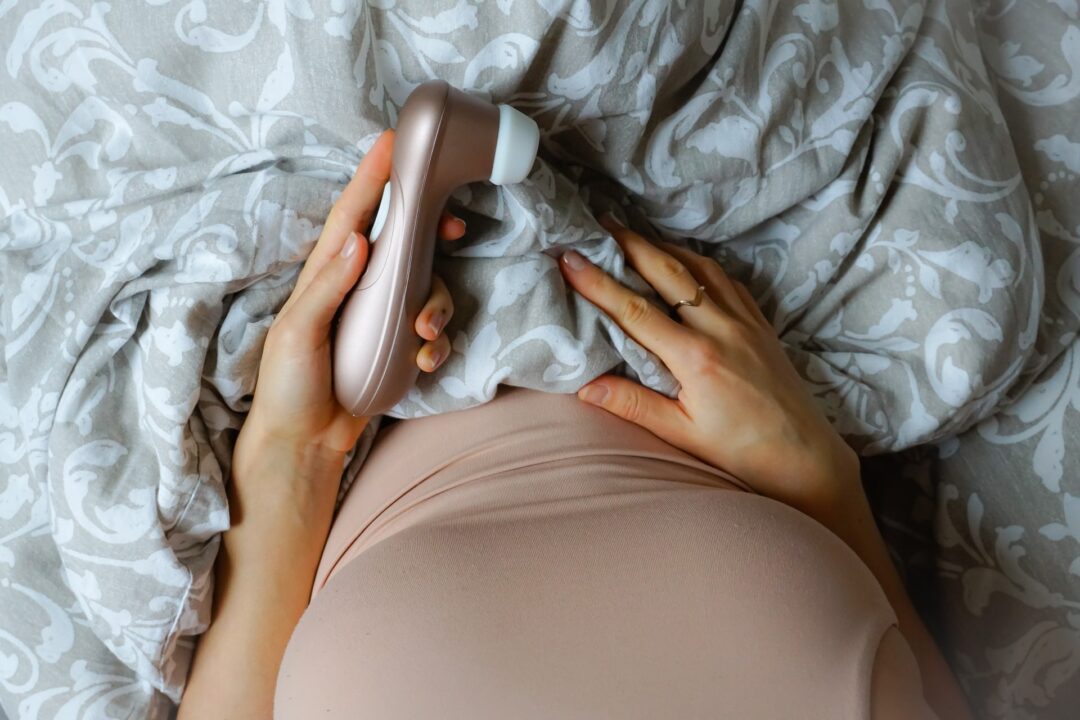 The world is facing a lot of problems today, problems that seem unsolvable. But some of these problems also look absurd, both to the eyes and to the ears.
One of these problems is Masturbation.
What is masturbation?
Masturbation, or self-pleasuring, is touching and rubbing parts of your body for sexual pleasure.
Basically, masturbation is just about self-pleasure for sexual purposes.
So, the main question now is….is Is it wrong or right?
ALSO, READ How to control your sexual urges
Is masturbation a sin?
Before looking at the biblical aspect of this, let's see this logically.
If masturbating was just to relieve sexual urges, then why have sex….when you can do it yourself?
If sex is available why do you do it yourself when you can have someone do it for you?
You might not be able to answer those questions without thinking deeply.
So, is it right or wrong? …. Before you continue reading ponder on those questions, then state your views in the comment zone
Now let's get to the main question
Is masturbation a sin?
Since this question is bible related, let's see what the bible says about masturbation.
Now the bible did not outrightly speak about masturbation, but the bible did speak on something that covers it….
What does the Bible says about masturbation
1Thess.4.3 – For this is the will of God, even your sanctification, that ye should abstain from fornication:
1Thess.4.4 – That every one of you should know how to possess his vessel in sanctification and honor;
Now, look closely, the bible said abstain, and also referred to Masturbation as Fornication.
Let's see another part of the bible
Col.3.5 – Mortify therefore your members which are upon the earth; fornication, uncleanness, inordinate affection, evil concupiscence, and covetousness, which is idolatry:
Here the bible talks about it as idolatry!
1Cor.6.18 – Flee fornication. Every sin that a man doeth is without the body, but he that committeth fornication sinneth against his own body.
Now the bible see it as a sin against your own body
This clearly states that masturbation is a sin. The bible also refers to it as "Works of the flesh" (Galatians 5:19).
Generally, the works of the flesh can be seen as tools of the devil, so basically Masturbation is a tool of the devil. This is one of the things the devil uses to draw people to himself and still give you reasons why it is right for you to do it. This is why people see it as a norm and make them come to the conclusion that there is nothing wrong. But looking at it closely, both logically and spiritually, it does not make any sense.
Now, what is the real meaning of masturbation?
Before getting to the meaning, let's see a few facts to this, just to prove that this is a sin and one should abstain from it.
Masturbation causes depression, loneliness, and lowliness: This is mainly because one can't come out with it, it's not something the society approves. So one just finds solace in Masturbation, even though one Is tired of doing it, coming out with it would be quite hard because of the stigmatization one might face, therefore, making one think nobody understands him and he becomes sad. Biblically, this is seen as slavery (John 8:34)
Masturbation has the tendency to Man whore…such as male prostitutes, pedophiles, rapists, etc. A good example could be seen In 2 Samuel vs 13. Amnon had always wanted to take his sister to bed, so he devised a plan, just because he couldn't control his sexual urge he was known as a rapist!
Most people would always advise that frequent socializing would help get rid of masturbation….Lol, that's just part of the solution process, if something is done in private then it must end in private, so if masturbating is done in private it must end in private. This can be done by daily reading and meditating on the word of God….in private!
As earlier stated, Masturbation is a tool of the devil, that he uses to draw people to himself so they would not make heaven.
Now with these few facts what is masturbation?
Masturbation is a spirit that enters into the body through the emotions as a feeling of sexual urge (i.e, when one is "h0rny") that you can't resist, making one to sexually pleasure yourself. Basically, masturbation is a spirit
Wrapping Up
In conclusion, Yes, masturbation is a sin. You don't just sin against God but you also sin against yourself. Masturbation reduces your self worth, your dignity and makes you look completely worthless in the sight of God. The bible refers to it as "works of the flesh" (Fornication, Idolatry). Your body is God's temple. Don't buy and sell in it!
ALSO, READ MASTURBATION – Causes, Treatment, and side effects
200+ Christian Quotes That Will Inspire and Encourage Your Faith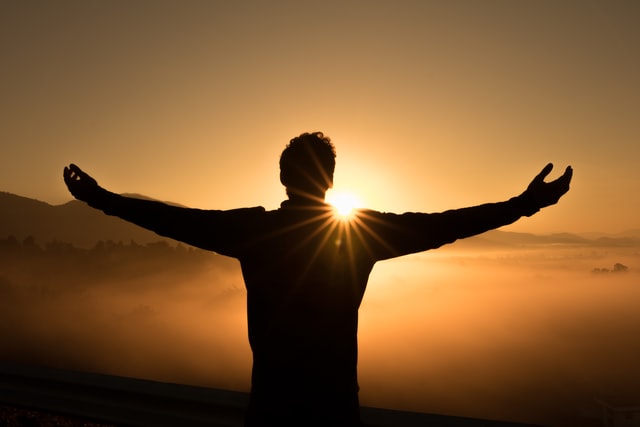 Christian Quotes That Will Inspire and Encourage Your Faith
here's a list of Christian quotes to inspire your everyday living and also encourage your faith. one way or the other, we need something to encourage or boost our Christian lives because the race is not an easy one. That you're still standing in faith is simply because of the grace of God.
1.Except you are money, you can please everyone. So stop trying. If you really want to please everyone, go and make money and learn to be generous, because:
"Every person is a friend to one who gives gifts"-Proverbs 19:6
Money makes breaks the ice
2.The reason David was a man after God's heart is that money and power did not change him. The way he danced for God as a shepherd is the way he danced for God as king (2 Sam 6:16). But some 'humble' people become tyrants when they hit pay dirt
3.Saul was so humble when he was broke, that he took instructions from Samuel. But when he saw wealth and power, he turned to a tyrant. The man shaking for you now may shake your confidence when he sees a small change. Broke humility is fake humility!
4.Scripture says wise people speak in a language everyone can understand. Cor 14:19 and 1 Cor 2:4.
When you take pride in only using big grammar to speak to others, you are neither wise nor intelligent. You are communicating your inferiority complex
5. Dear men
How many women did Christ give money? Did that make Him stingy? He gave to the poor. He gave to His disciples. He fed the multitude. Prove your generosity by helping the less privileged, not by helping entitled women you're not married to
6. Everyone is not equal. Scripture doesn't say that. There are hierarchies in heaven and Earth. It is not humility to stay at the bottom. Do your best to move up the pyramid. Moses was meek, yet he led Israel. Christ is humble, yet He is our Saviour
7. Dear men,
God made a "companion" (some translations say helper) for Adam-Gen 2:18. God never made a wife for Adam. It was Adam who chose to make his companion his wife-Gen 2:22-23. Don't let anyone choose your wife, or they may ruin your life too
8. God gave us hands to lift ourselves up and give others a helping hand Sadly, many people prefer to use their own hands to pray for themselves and push others down. Don't abuse your hands and expect God to bless them. Blessed are the hands that give
9. The worst thing you can do is to go to church, listen to a pastor and believe everything he says hook, line, and sinker. Trust him. Listen to him. But when you go home, read Scripture to VERIFY that everything he said is true. Trust but still verify
10. The fastest prayer answered in Scripture is the woman with the issue of blood. No shouting or drama. She didn't even speak. She just said in her heart and God heard. God looks for volume in our faith, not our voice. Loud prayers impress men not God
11.You pray for God to bless you daily. But you wake daily. You can see. You slept in a bed. You have clothes. You ate. Yet you never thank God. Your problem is not a lack of blessings. It is ingratitude. THANK God more and your blessings will increase
12.Man's rejection is God's redirection. When you understand this, you will never be depressed by rejection. Joseph was rejected by his brothers. The rejection redirected him to promotion in Egypt. Don't NO as rejection. See it as Next Opportunity!
13.The reason your life is unpleasant may be because you are like Lot's wife. She looked back and became a pillar of salt. Focus on the present. Plan for the future. Your life is like a car. You'll have accidents if you look back while driving forward
# Christian quotes by reno omokri
14. Christ spoke and common people understood him. Intelligence is the ability to communicate complex things with simple language. If you speak and half of the people who hear you don't understand, it is you who are not intelligent, not your hearers!
15.Moses was an abandoned child, yet he ended up as a leader. Don't let your background determine your future. It's called a background because it's in your back. If you focus on it, it will keep your back on the ground. Focus on your potential instead.
16.Are you sleepless? Then cast your burdens upon God and you will sleep. The reason you are not sleeping well is that you are not slipping your worries to the God who does not sleep and does not slip. Don't be a slipper. Let God make you a sleeper.
ALSO, READ 400+ Motivational Quotes about success and Life by Reno Omokri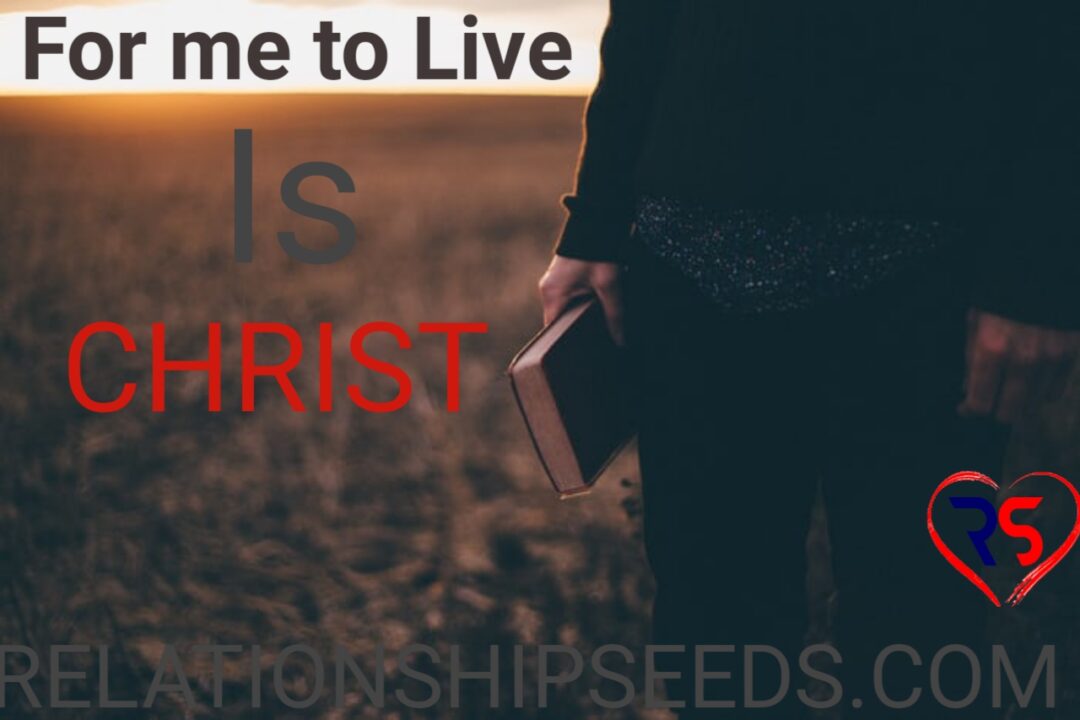 Philippians 1:21:
"For me to live is Christ, and to die is gain."
Since God has decided to set you apart, He has ordained that your life from now should be in Christ. Paul, a man ordained like you, said for him to live is Christ. How can you make your life to glorify Christ? How can Jesus get the best from your life? How can Christ be seen in your life? You need to bring about a determination now that you are ordained, chosen, set apart, and selected Christ for the purpose of His service.
Power has been put upon your life and that power will prosper as long as you remain under authority. As long as you obey instructions, whatever you bind on earth shall be bound in Heaven and whatever you loose on earth shall be loosed in Heaven. When you set your hand upon a thing, it shall prosper.
David for example, in 1 Samuel 16, was ordained and separated by God to be used. From the day the oil came upon his head and hands laid upon him, the scripture says that the Spirit of God came upon him. Whether you know it or not, the Spirit of God has come upon you for the purpose of using you and you will never fail. If you are going to live for Christ, there are things you must know. according to the scriptures. In Galatians 2:18-20, the Apostle Paul spoke about living for Christ in verse 20:
"I am crucified with Christ: nevertheless I live; yet not I, but Christ liveth in me: and the life which I now live in the flesh I live by the faith of the Son of God, who loved me, and gave himself for me."
Paul was saying that since Christ died for him because of his former life of sin, unrighteousness, and failure, then he assumed that he was dead and therefore crucified the flesh. What will you do to live the life of Christ? You need determination. You must be determined by the anointing that came upon you. A divine ability has rested upon you and a quality has been invested into your life. It is by the anointing of the Holy Spirit, by the word of faith spoken into you, that life has entered into you. Power has entered into you. The ability has entered into you. You must allow this power to prosper. You must yield yourself so that this power can prosper. If you yield yourself to Him then the flesh will be dead.
Self-will has to die. What is self. It is that thing in you hat makes you proud. It may be your height, your beauty, the way you appear, the family you are born into, your position in life, your achievement in life, your wealth or your self-glory. Everything you see about yourself, which you are proud of, must give way.
Paul could not allow Jesus to live in him until he surrendered his pride. He said he wanted to know Jesus and the power of His resurrection, therefore the things that were glorious to him he counted as nothing. For those who have been ordained, there is a time Jesus will want to use you and your certificate may stand in the way. There are some of you that God has been calling into full-time work but you are looking at your exalted position in the office. Because of this reason, the glory of God cannot appear. Christ can not live through you until you let that office go
Moses had the throne of Egypt set before his eyes. He had been offered the crown of Egypt but he looked at it and he looked at the Hebrew slaves. He remembered the covenant of God and he preferred to be a slave so he rejected the crown of Egypt. Many years later, he received the anointing of the Holy Spirit and with this anointing, he defeated all the powers of Egypt. He would have become the Pharaoh temporarily and one day an anointed man of God would have conquered him. The position that is not allowing Christ to show forth in your life, one day, you will lose it and the glory will go to another person. Between the crown of Egypt and the anointing of the Holy Spirit, which is your choice? Paul had many things to give up. He went to the Barbarians and became like them That he may show them, Christ.
After Moses gave up the crown of Egypt, God gave him the crown of eternal life and the power of miracles, signs, and wonders like he had never given to any other person. Self must give way. There are some things God will never use you for until you humble yourself. You cannot know the greatness and the power of the glory of God until humble yourself. you
The flesh must be disciplined. Samson could not take his eyes off beautiful women. After David had conquered the whole world, Satan conquered him by sending a strange woman into his life. In spite of the wisdom of Solomon and the strength of his army, Satan sent an army of women to make his life foolish. Joseph rejected the offer of pleasure that the glory of God reserved may come up in his life. He's refusing to yield to the pleasure landed him in jail but the great glory, the crown that was waiting for him, would not have come his way except he had gone to jail.
The temporary pleasure you receive now may deny you the eternal crown of the future but the troubles and hardship of the moment might bring you eternal glory. Joseph rejected the offer of free sex, landed in jail but came out wearing the crown of Egypt. Some men, because of possession and property, will not yield themselves to be used maximally by God. Saul could not keep his throne because of his love for possessions. He preferred to acquire property than to obey the mind of God. In contrast, Moses rejected all the offers of Egypt to receive the anointing. Abraham lost his relationship with his family to obey God. Jesus left so much in Heaven to come into a very deplorable situation on earth.
You must reckon yourself dead that Christ may be seen in you and you must rise up with Christ to live just the life of Christ. In fulfilling the pleasure of God, Paul said we are fools for Christ's sake. It is a fool that somebody will slap on one side and he will turn the other side. It is a fool that will accept cheating and keep quiet. It is a fool that will see free sex and say no to it. It is a fool that will see easy, corrupt, and unclean way of making millions and billions and will say no. It is only a fool that will reject the crown of Egypt and identify with Hebrew slaves and be treated as a slave. All the fools for Christ's sake will come up with greater power, glory, honor, and eternal life. Anybody who is not a fool for Christ will eventually be a fool for the devil. I prefer to be a fool for Christ than to be deceived by Satan.
Self-denial will help you to fast when you have abundant food at home. Self-denial will make you stand on your feet and pray through the night when you have a beautiful and comfortable bed to sleep on. Self-denial will make you to choose prayer meetings for pleasure meeting. If Christ must live His life in you, you must be willing to let go. If the anointing that has been put upon your life must prosper, then you must be willing to let go. There are some things that do not look sinful but they hinder the anointing. Elijah was a man of like-passion but he denied himself. Let Christ have His way in you that this anointing may prosper. If I live in Christ then when I die, I receive my eternal reward. The pleasure you give up will be paid back into your eternal account, with greater glory.
In the end, Moses was not a looser. He did not have the crown of Egypt but he had the crown of the Lord. Joseph did not accept the offer of pleasure in sin but he ended u wearing the crown of Egypt and ruled over those who sent him to jail. Samson could not refuse the offer of free sex and he ended up a blind anointed man and died before his time.
ALSO, READ DWELLING TOGETHER IN HIS PRESENCE