7 Tips to Fall Out of Love with Someone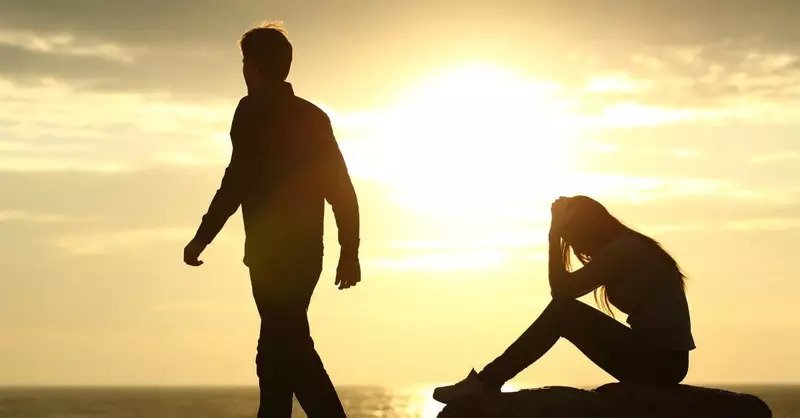 Meta: These great tips on how to fall out of love with someone will help you fall back and heal faster in no time.
Love and relationships are easy to fall into but hard to maintain. Love is the most beautiful thing that gives you belly butterflies when everything is going right and a lot of agonies when you break apart. Allowing someone to get into your life is tough until you gain that trust factor within the relationship however the toughest part is to master how to fall out of love with someone.
There can be numerous reasons to love someone however a few reasons can make you decide to stop loving the same person. Your feelings aren't changes but some unpleasant activities may revoke your interest and pull you off from someone who you loved the most. Whatever the reason may be, but if you have made up your mind, you'll need to learn how do you fall out of love.
What Makes It So Hard to Stop Loving Someone?
Love is an emotional feeling and it is always hard to stop your emotions that come directly from your heart. The feeling of love is addictive and it is as difficult as quitting smoking or getting out of drug addiction. The compound changes in your body that may include dopamine, serotonin, and oxytocin may pull you back to fall out of love.
Beating an addiction is not just the only change that you have to fight. You also need to fight the fear of not finding someone trustworthy the next time. Overcoming the feeling of shame and betrayal might worsen the situation. Taking the first step on how to make yourself fall out of love can be challenging. The vulnerability of the panic state of mind needs to be avoided. Here's how to beat!
How Do I Fall Out of Love?
There are several ways of how to fall out of love with someone depending on how grave the situation is. It totally depends if you are surrounded by people or sailing alone. These tips can help and heal!
1.Accept the Sadness
The sooner you get ready to accept the sadness, the quicker you will be able to decide and fall apart from the situation. You may play the victim card however you will need to be strong and be ready to face the hollow sadness. You will need to inculcate the emotion of denial and betrayal!
ALSO, READ WHAT TO DO IF YOU ARE HAVING FEELINGS FOR YOUR BESTIE
2.Dump Up Everything Related to Them
You must have collected sweet memories related to your partner and everything associated with them will recall everything. If you want to fall out of love with someone, collect everything associated with them and dump it off your sight. The less you will have clues to remember them, the lessor you will fall into flashbacks and early you will fall out of love.
3.Keep Yourself Busy
Whenever we are free or have some time in hand, we fall into flashbacks and recall old memories. If you will keep yourself busy, you will not have time in hand to turn your attention towards the person. You can easily fall out of love when you are always surrounded by your friends & family and engaged in the most happening time. Engage yourself in projects and tasks that will keep you busy all the time.
4.Shake Off Your Beliefs Around Love
When we fall in love everything seems so lucky and beautiful however in event of an eyeopener activity, you should be ready to shake off your false beliefs around the magic of love. When a heart breaks, you instill new beliefs and logic around the feeling of love. If you are betrayed, you feel shame and consider love as the enemy of your success, career, and goals in life. It was just a phase of sudden feelings of strong admiration, attraction, respect and strong desire of being close to someone.
5.Discover the New You
You don't know how long to fall out of love but the sooner you will discover the new you, it will be easier for you to fall out of love. Consider the remarkable changes you dwelled within you and count the positiveness. You may have started feeling lucky, scoring well in academics, or built grave relations with your family and friends. Everything will seem positive if you count them as the blessing of coming out of love with someone. Invest time in yourself and bring the new you!
6.Find Your New Love
Fall in love again with your new car, a new hobby or a new passion that will help you come out of this situation. This newness in life will help you focus on something else but the past. Instead of getting into a new relationship, fall in love with a book, a new dish, a hobby or a new gadget that will keep your focus out of your past. Yoga, meditation or workout can also be a good option to find your new love and dwell mindfulness.
7.Discuss With An Unbiased Friend
You may disconnect with all social media platforms, block incoming calls or messages, and involve in activities that may require the eye to hand coordination. Nothing is greater than discussing your situation and coordinating with an unbiased friend. You can also consider taking help from a specialized counsellor who will gauge the situation and give you an unbiased word of wisdom. In these trying times, your friends will also guide you to reduce your burden and guide you through ideas to take off this engagement.
Summing Up
We understand how difficult it is to fall out of love with someone you loved. These tips on how to make yourself fall out of love will help you reduce the burden and cherish the new you. It may take longer to fall out of love as it takes time to control your feelings and interest in love with someone. Ensure you move towards positiveness and stand strong against harming yourself with other addictive poison. Help yourself and have faith, things will blossom!
ALSO, READ  6 reasons why family and friends don't support you
5 Best Ways to Attract a Russian Guy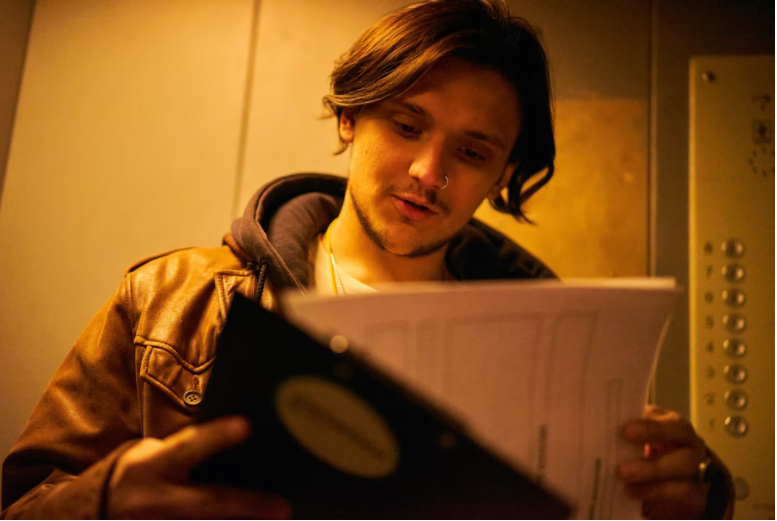 Chivalry is very rare in this modern era. Any woman today has had experienced being catcalled or yelled "nice behind" almost anywhere they go. To say that it has become sad is an enormous understatement.
However, this isn't the case in Russia. Men in Russia are still as courteous as ever. Offering one's seat in a public transportation system or even opening a door didn't die with time.
Russian men will be a perfect fit if you wish to end up with a real gentleman. If you want to make them fall for you, below are the surefire ways to attract a Russian guy.
Shared Qualities of Men in Russia
But first, let's talk about some qualities Russian men share and the values they still regard even in this modern time.
1. Respectful
Men in Russia have always had a strong respect for women and the elderly. They show concern to them and assist them with whatever they need. Gestures like opening the door or helping get down a bus are seemingly simple acts in Russia but are grand for most Westerners.
While others misconstrue this attitude of Russian men as an act of sexism, they think otherwise. Men's courteousness towards women and the elderly results from their concern and kindness — nothing else. This attitude of Russian guys is easily traceable to the way men in the past treated ladies.
Unlike before, Russian men are more sensitive to women's choices and opinions. They now listen to women's voices. The technological advances or modernity of the world didn't affect their perception of chivalry. 
2. Protective and confident
Russian guys are innately protective because of their sad history. They carried this quality until today because their women counterparts still expect them to be their protectors. 
Russian women also need them to take the lead in the relationship. They want to end up with a confident man who can make them feel safe and make sound decisions for the family.
3. Deep-souled
Russian men like to think about things beyond the grasp of understanding. While Western men like making casual talks to strangers in public, Russian guys don't.Men in Russia do not see the value in casual talk as they prefer to talk about real-life matters. They like to dive into meaningful conversations.
5 Best Ways to Attract a Russian Guy
Now that we have that figured out, let us go ahead and talk about the compelling ways to make a Russian guy fall for you.
1. Learn how to cook
They say the surest way to a man's heart is through his stomach.
The saying is true, at least for Russian guys. Russian men's idea of love is when their partner serves them dinner. While this may hurt any feminist's pride, this is an undeniable truth for most Russians.
Men in the country love a woman who will prepare their favorite food, even when it isn't tasty. However, if this isn't your love language, perhaps a guy in Russia isn't for you.
ALSO, READ How To Secure Your Relationship (Proven Ways)
2. Be feminine
Women from other countries want to do things their way — and there isn't anything wrong with that. But, Russian men prefer to take the lead in a relationship. They like a woman who will trust that they can protect them, in general.
As such, to attract your Russian date, assure them that you need them in your life. Let them know that you feel safe when they are around.
3. Challenge him
Russian guys may like to be the more assertive ones in the relationship, but it doesn't mean they always win. This is often something they look for in a partner — someone who'll spice up the conversation or challenge them now and again.
Men in the country are highly opinionated people, and they would love for a woman to speak their minds. Telling him off when he's aggressive or poking fun at him can also help lower his ego.
4. Laugh at his jokes
Russian men generally love a good laugh. Throwing out funny punchlines at friends at social gatherings is innate for them. It is a typical scene at any party, and for them, it's an excellent way to strengthen any relationship.
So, show your amusement when your Russian date throws a joke. But beware — a Russian guy's humor may be a little dark. They often throw jokes about death.
If you wish your laugh to be more genuine, study your Russian date's culture and history. Often, your date's jokes may also be about Russian movies or political scenarios.
5. Love his family
Anyone that understands Russia knows how much they value family. They are the most important thing for most locals in the country.
As your date, nothing will make a Russian guy appreciate you and your presence if they see you bond with his family. He'll love your effort even more if you respect his family, even when they are hostile towards you — in case they are.
Cherish your interethnic relationship!
To find a loving and courteous man in today's era has become more of a challenge.
Since you already know about Russian men, be sure not to settle for anything less. Look for your modern Ivan Tsarevich and wait patiently in the process. Once you finally find him, cherish him deeply.
ALSO, READ How To Improve Your Relationship? (Top Tips)
How To Improve Your Relationship? (Top Tips)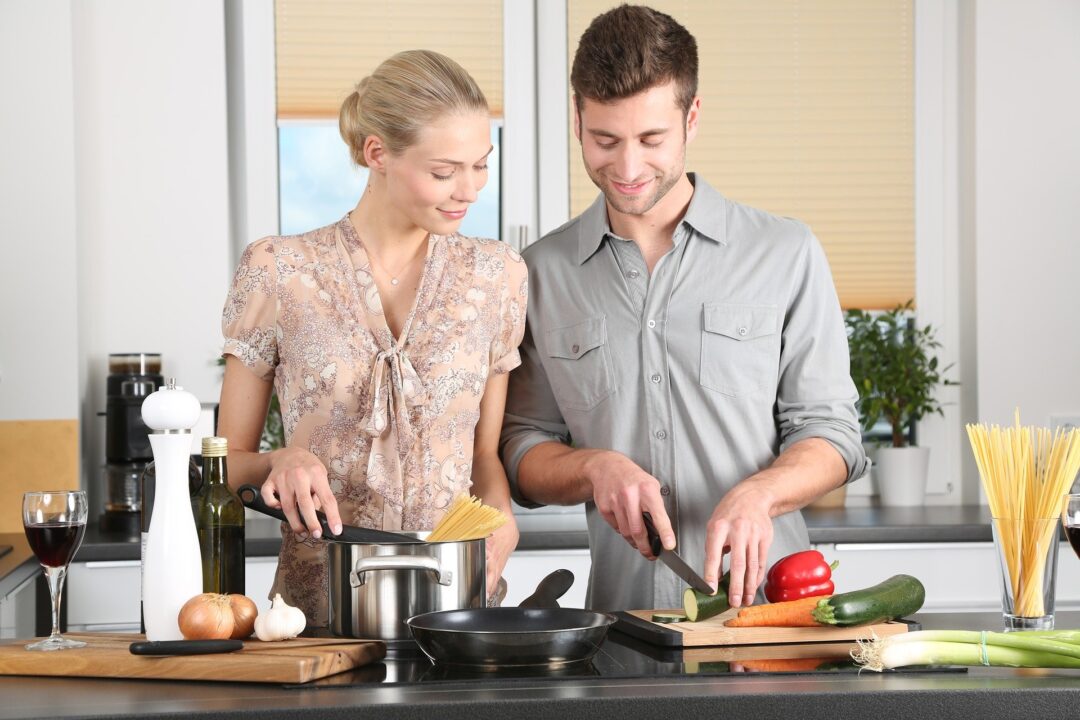 Having a relationship is tough. Taking care of your relationship is even more difficult. You need to make sure that your relationship is going smooth so that it can last longer even a lifetime. Many people face problems in their relationship and this is normal. Life is not smooth.
We face many different situations in our daily life and our relationships are no exception. Your relation with any person depends on whether you both share a similar nature or not. If the person you are dealing with has a very different nature than yours then your relationship will suffer a lot. But life is all about compromises and you can compromise with your relationship as well. Here I am going to share 5 tips that will help you improve your relationship with anyone.
1. Be Neutral with your relationships
Don't close your mind when it comes to having a relationship with someone. An ideal romantic relationship is one in which you don't have a mental block with the person you love. You need to make sure that you understand what your partner needs or wants. Listen to them. Consider things that your partner says and take note of that thing.
If you keep your mind blocked on specific things then you are going to face a lot of problems in your relationship as you will not understand what your partner requires from you.
2. Understand their feelings
Whether it's a relationship with your wife, your kids, your parents, or even your co-workers you need to know what they feel about you. Make sure that you never hurt someone's feelings just because you think it is the right thing to do. Everyone has emotions and you need to make sure that those emotions are understood by you.
By understanding the emotions of others you are bound to be having a successful relationship. Understand what the other person wants to convey and then speak anything.
ALSO, READ LOVE CONFESSION TEXT MESSAGES FOR HER OR HIM
3. Control your temper
One of the worst things that can destroy a relationship is your temper. Have your anger under control and your relationship will survive, One of the reasons many relationships fail is because people become too aggressive.
They know that the person they have a relationship with will listen to them whether they are angry or not. This is because relationships are complex. People get habitual to the temper of their partners because they have feelings for them.
People can do anything for their partners and they are also ready to deal with their partner's anger as they have feelings for them. But you need to make sure that you don't get angry with kids, your wife, or your family no matter what if you want a healthy relationship.
4. Keep your work and personal life separate
Make sure that when you come back home from your office, you keep your office life at your work and your personal life separate. If you involve your work life with your personal life then your relationships are going to suffer. Work is stressful in many cases. We deal with a lot of people in our work on a daily basis.
We will face a lot of people who are going to temper our mental level and if we have that same temper level when we come home then the people at home will suffer as well.
5. Give time to people you love
You need to know how to love. Give time to people you love. If you don't give time to people you love then your relationships will fall down. Your partner, your parents, or your children need your time.
If you don't give time to them they will think that you are not part of their life and they make start to drift away from your life slowly. These small things may look ignorable but in a long run, they will have a large impact on your relations.
Make sure you keep note of these 5 things and your relationship will be improved for good. Make sure that your ego doesn't come forward with the person you love and have affection for.
ALSO, READ BEST ROMANTIC LOVE LETTERS FOR HIM OR HER
How To Secure Your Relationship (Proven Ways)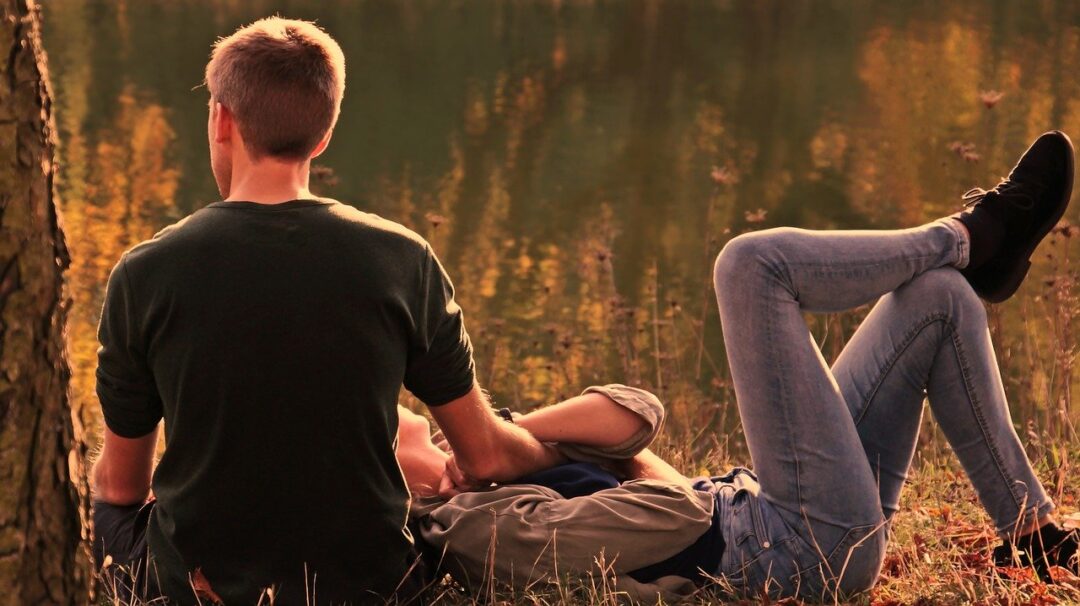 In this life, no one wants their relationship to fail. securing your relationship is a question of how much effort you are willing to put into the relationship.
But before we go into these tips why not ask these questions and do a quick self-check to be sure of why these tips are important.
Important questions to answer before learning how to secure your relationship
Are you worried that your spouse will find a better person?
 How far are you willing to go for the relationship?
What are your desired end results for the relationship?
What lengths are you willing to go to secure the relationship?
Are you feeling anxious in your relationship especially when you are with your partner?
Are you a little too clingy even to the point of pestering?
Are you in love or desperate?
Are you too insecure?
Are obsessed with your partner?
Are you possessive?
Do you "over-check" on your partner?
Is your partner trying to evade your attention?
Do you downgrade your value in your relationship?
Are you quick to pick fights?
Do you feel threatened by third parties, even when there is no cause for doubt?
Do you require constant reassurance from your partner?
When you have answered the above questions, then you can look at the tips we came up with after thorough research to help you in this journey. They will guide you in making your relationship remain faithful and secure.
Don't leave us behind in this journey you can contact us for counseling and advice. Let us hold your hands in this walk. We are here for you
12 Way To Secure Your Relationship
1. Ensure The Communication Lines Are Always Open
If you are having issues in your relationship, talk about it. However, if it's hard talking about it, then solving the issue will be even more difficult. So when the awkward moment occurs, learn to talk about it and that leads to coming to a compromise and eventually solving the problem.
2. Always Do A Rain Check On Your Relationship.
This is because you want to ensure everything is working well. Doing rain checks prevents loopholes because you detect the faults soon enough. How to do this is by asking a strategic question like asking for honest feedback from your partner.
3. Find Balance In Your Relationship.
Learn to balance things up in your relationship. To properly secure your relationship, you must balance things up in your life. A healthy amount of intimacy and not bad, a right amount of attention is clinginess and a right amount of space is not neglect. If you find this hard, seek counseling. You can contact our counseling TEAM
4. Know When You Are Being Insecure And Work On It.
Anxiety is one of the major causes of unpleasant and distressing feelings in relationships. And because we are humans our natural reaction will be wanting to "get rid" of them. This is why they eventually become clingy and over-checking on his/her.
Even if you do feel insecure you should not always act on it but work on it. So you don't mess up the beautiful things you have going on. The truth remains that everyone on earth feels insecure at one time or the other but what we do with that feeling is what matters.
ALSO, READ ROMANTIC MESSAGES FOR HER OR HIM
5. Understand Your Level Of Independence.
In therapy, most people will say they are fine and do not need people. And this is one of the reasons why people stay in miserable relationships for a very long time. Or even date people who are not good for them knowing full well they are headed for doom.
If you are having issues that you are unable to solve or finding it hard to make a decision, seek therapy. It's not just for "big problems". If you require any form of assistance in your relationship, it will be best you seek a professional rather than a telling a friend.
6. Do Not Show Insecurities. It Makes You Weak.
In learning how to secure your relationship, you must be very careful in how you deal with it. When you are feeling insecure, and you show anxiety, it sends the wrong signal to your partner.
Your partner feels you're telling them that they are bigger, better, and more important in the relationship. You are simply saying that you have no value and that your partner calls the shots. Getting scared of losing your partner is normal and quite common. But don't be too engrossed in the relationship that you lose yourself. Remember you are just as important as your partner and you always have a choice.
7. If You Are Always Thinking Of Cheating, Seek Counseling Or Therapy.
I know sometimes, you may feel like telling a friend or a close relative. That is not bad at all but you must understand that these are not professional. And what you need at that moment is not sentimental comforting but professional help.
You need help because, though you love your partner, you can't help thinking about cheating. What you think about overtime becomes reality. So, before this becomes a reality, you must curb it and secure your relationship.
8. Never Be Alone With An Ex-Lover.
Whether you were attracted to them or not, or what you had ended on a bad note. You should never be found alone with them. If you loved them or something happened between you two before it's possible for something to happen now
9. Don't Be Found Around Who Are Being Unfaithful.
"Evil communication corrupts good manners" is as true as it gets. When you hang around people that cheat it's very possible for you to cheat and see nothing wrong with it. Your partner may not trust you if you keep friends who cheat on their partners. Even if you are not encouraging them in the act, "best of same feathers flock together."
10. Always Reassure Your Partner Of Your Love.
Tell them you love them often. Don't be stingy with sweet reassuring words if you really want to secure your relationship. Sometimes, look into his/her eyes and tell them you will choose them over and over again in any situation. When you feel you've lost touch with their feelings, tell them you miss them and you want them back. In all cases, words are powerful and this is why even the most beautiful woman still wants her man to tell her she is pretty. She knows how beautiful she is, she just wants to hear it.
11. Make Plans For Intimacy Time.
When it's time for romance please put in detail. Don't get too familiar with your partner when it comes to intimacy. If you become too familiar, your romantic sex life becomes boring.
When going on a date no matter how casual, dress for the occasion. Ladies, please put on lipstick at least, it's a date after all. Keep the magic alive.
12. Don't Compare Your Relationship With Others.
Social media has ruined a lot of relationships because we fail to understand that those people are just doing showbiz. It's all show business. a large percentage of them are just acting because they want you to like them. I mean who adores a couple that is always fighting? Social media is no what it seems, all is rosy there but it's thorny in reality. So, why will you compare your relationship to theirs? Instead, just work on getting better in yours and grow intentionally.
One of the tools of not losing people is value. If you offer people value, they will not want to let you go. If your partner knows there is a void you are filling in their life, and they feel special with you, it will be hard to lose them.
It's true that every partnership takes effort. Just how much of that effort you are willing to put in makes the difference and it should be a collective effort, not just you.
ALSO, READ How To Get The Love Of Your Life Back Without Stress