5 Ways to Make Your Myrtle Beach Family Vacation Unforgettable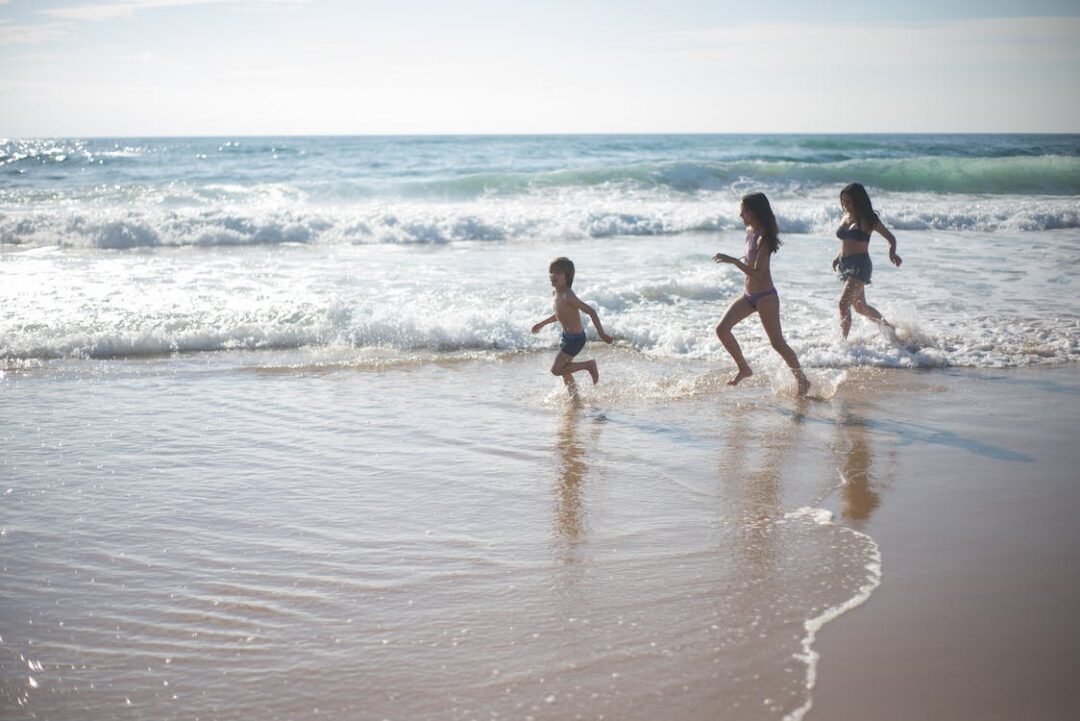 Last Updated on July 4, 2023 by Joshua Isibor
Myrtle Beach is a magical destination filled with picturesque beaches, nature trails with rare wildlife, and beautifully manicured botanical gardens. Amazingly, unfiltered natural beauty and 60 miles of breathtaking Atlantic shoreline aren't the only attractions beckoning travelers to Myrtle Beach.
This family-friendly getaway is one of America's most popular destinations for world-class entertainment and recreational activities. Adventurers can indulge in parasailing and scuba diving, while shopaholics can splurge on rare antiques and luxury designers.
Children adore the numerous amusement parks, museums, activity-based attractions, and arcade zones. There's much to do and explore in Myrtle Beach, from theatrical dinner shows and cruises to beachside fun and rewarding hiking trails.
Whether you seek child-friendly attractions or all-inclusive resorts for family reunions, Myrtle Beach will not disappoint. Read on to explore some interesting ways to plan an unforgettable family vacation in Myrtle Beach.
1.Don't Forget to Make Advance Bookings
Myrtle Beach is one of the most tourist-loved, popular destinations in the US, attracting crowds throughout the year. Locals and foreigners alike adore this vibrant community of free-spirited ocean lovers. Hence, the peak season lasts longer here than in most destinations. The one inconvenience that can truly ruin your entire vacation is failing to secure reservations in hotels and ticketed events.
We cannot stress enough the need to make early bookings for accommodations and live events, especially the themed dinner shows. Locals advise buying the tickets weeks ahead as the shows can sell out. If you're planning to attend the famous Myrtle Beach shows with a large group, buy the tickets as early as possible.
There's a wide variety of dinner shows to explore in the area, and you can make your bookings online. If your children love Pirates of the Caribbean, they're bound to adore every second of Myrtle Beach's famous Pirates Voyage Dinner and Show. This dramatic dinner show takes place in an indoor lagoon featuring two full-sized pirate ships. In addition to an action-packed pirate battle, you can enjoy a four-course pirate feast.
2.Opt for Adventure
Myrtle Beach is laced with adventure, and outdoorsy families will feel spoiled for choice in the abundance of recreational activities. The Atlantic coastline and calm teal-blue waters make Myrtle Beach ideal for a wide array of water sports. Parents can treat their children to a scuba diving adventure, starting with a short training course at one of the local diving schools. Children as young as eight can receive their scuba certification, ensuring that they get the best possible instruction and safety on their dive.
Adventurers can also indulge in boating, fishing, jet skiing, parasailing, and surfing.
Myrtle Beach is home to numerous water parks, ideal for families with little ones. Children adore the Myrtle Beach dolphin cruises, while the Myrtle Beach Waves Water Park is world-famous for its water slides.
Beach bummers and ocean swimmers have much to rejoice in, for Myrtle Beach is home to 6 glorious beaches. These include Atlantic Beach, Cherry Grove Beach, Crescent Beach, Ocean Drive, and Windy Hill beach. Cherry Grove Beach and Ocean Drive are ideal for swimmers and children eager to indulge in recreational fun and water sports.
3.Find a Central Base to Explore Myrtle Beach
Most travelers forget to factor in commuting expenses while dividing their budget across various travel expenses. When traveling with children, expenses add up quickly, and you'll hardly walk everywhere with your little one in tow. Finding a centrally located accommodation is your safest bet to reduce commuting costs and make the most of your budget.
When looking for a hotel room, resort, or vacation rental, be sure to examine the following:
Does the accommodation offer proximity to public transport, like the bus station, tram, or train?
Is the hotel or guest house near popular restaurants, retail outlets, and hangout spots?
How far are the famous beaches, historical landmarks, and recreational venues?
4.How far is the town center?
We advise sightseers to find accommodation that positions them near the beach and within proximity to popular attractions. However, if your trip revolves around a hiking excursion or water sports, it's best to find a resort or rental nearby. Remember, your accommodation should serve as the ideal base to explore Myrtle Beach without paying hundreds of dollars for commuting.
4.Pack Your Itinerary with Indoor Family Entertainment
The abundance of indoor family entertainment makes Myrtle Beach one of the best child-friendly destinations in America. Unlike most beachside getaways, this vibrant community offers innumerable options to take a break from the sun.
You can take your family to discover local culture and heritage at the interactive museums and exhibits or delight your children with a thrilling adventure at one of the many amusement parks. Vacationers can explore historical plantations, stroll through magical botanical gardens, and delight their tastebuds with delicious seafood.
The Hollywood Wax Museum is a famous, top-rated attraction home to impressive wax statues of Clint Eastwood, Madonna, and Taylor Swift. The museum also features a dizzying Maze of Mirrors and a haunted house.
Ripley's Believe It or Not is highly recommended for families with children. One truly has to witness this bizarre "Odditorium," as it styles itself, to believe the wildly crazy exhibitions. The experience is mind-boggling.
Parents eager to infuse learning with fun must take their kids to WonderWorks – the ultimate spot for scientific wonders and space explorations. Broadway at the Beach is another popular venue for family-friendly entertainment and the most splendid fireworks display in Myrtle Beach.
5.Spend Time in Nature
Parents who want to infect their little ones with the nature-loving bug will find Myrtle Beach an ideal landscape to inspire this love. The area offers a variety of child-friendly hiking and walking trails laden with rare blooms and wildlife spotting.
The Myrtle Beach State Park is a popular choice for families planning a camping and hiking adventure. The park has several short trails enjoyable for adults and children, alongside campsites, cabins, and picnic spots. The Huntington Beach State Park offers more challenging and rewarding trails, more suitable for families with teenagers.
Final Thoughts
There's never a dull moment in an action-packed destination like Myrtle Beach, so one must plan the itinerary carefully. We advise a balance between securing reservations and making room for spontaneity to enjoy an unforgettable adventure. Since you're traveling with your family, it's wise to secure bookings to avoid inconvenience. But don't overpack your agenda because you'll surely find new and exciting experiences while exploring Myrtle Beach.