Five Minutes Before Thirty-three-Part 2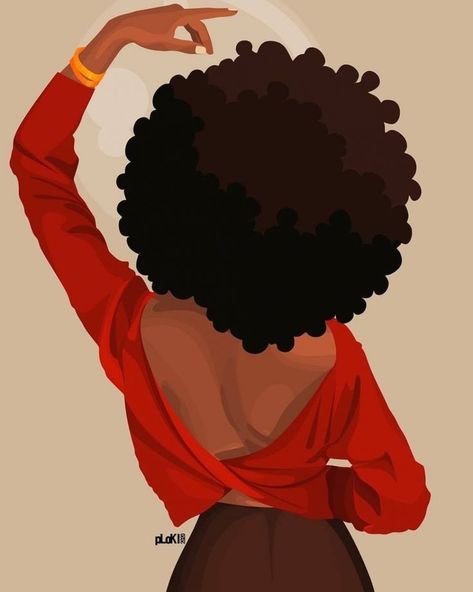 Last Updated on July 7, 2022 by Joshua Isibor
"Do you so delight in killing me?" Rhonda spat in bated breath, her hands placed on her throbbing chest, as her face turned to meet, none other but Gladys and her sarcastic chuckle, so very annoying.
"Jeeezzz… If only you know how obvious your face shows it." Gladys retorted, "but girl, I just wonder who it is, and I hope — in fact, just forget it." She flagged a hand immediately, her eyes blinking away from the gift, rested on Rhonda's face.
Thanks to her bronze skin, her flush wasn't so obvious. Rhonda sighed, "anyways, you're highly welcomed to the board of wonder, and that of hope, may be." She said, picking up her gift.
"Gosh, I'm so damn late. Just can't wait to catch a glimpse of Mr. knight, or is he inside already?" She brushed past Rhonda in haste, into the house with expectancy.
Sighing bitterly. "He's inside my cupboard – check it out yourself." Rhonda uttered in mock grin, trailing behind Gladys, her left hand, banging the door close.
"None – sense!" Gladys tossed her shoulder bag on the couch, walking up to the wall hanging mini bar.
"FYI, I'm outta wines – outta champagnes, just to save you the stress, I'm out of anything you can imagine of, on that bar." Rhonda said in a sing-song manner.
"What would you ever have?" Gladys fumed. "Biko, go dress up make we waka." She walked again into the kitchen.
"I never shower oh,"
"E get anytime, wen I go come see you ever get ready? I don't just know, that day ehnnn…" She wriggled her head.
"Spare me two minutes, and I'll be done." Rhonda interrupted.
"Take ten in short, if it isn't still okay, take the whole night, I'll be here waiting. We can always party here, you know." Gladys opened up the fridge, deliberating on which drink to take.
"Thank God it's week…" Gladys' ears could still hear Rhonda's receding sing-song voice, before rushing water from the shower overwhelmed it. She walked out of the kitchen with a tray of two glasses and a carton of Hollandia yoghurt eventually.
Picking up the remote, she increased the volume of the blues playing softly from the speaker, singing along with it. She then unscrewed the drink and poured it into one of the glasses.
In the middle of downing the contents in one blow, the door cracked open. "Would you take it easy, girl? No matter what, It still won't quench your parched throat, cos no be water oh. It's a drink, a drink that needs to be enjoyed."
The fruity voice was very familiar, "aproco!" She spat in a break. Then went ahead to gulp down the remaining contents of the glass.
In a mock shock, "Chei! That's called drink assault." Gladys turned to dewy oval face, the glass making a loud thud on the table as she dropped it. The lady with a skin like weak tea with milk, took a seat next to her.
"Drink assault, ehn?" Gladys' brow arched, as they bursted into a fit of hysteric laughter. "Girl, how do you come up with such weird words?"
Sticking her tongue out, the lady wriggled her head, flipping her long braids backward. "Where this madam na?"
*****
"And to think, you just arrived ohhh." Rhonda uttered, approaching the sitting room.
"Wow!" Both immediately gasped unanimously, mouths agape, as Rhonda stood in front of them.
"This is…" Funmi shook her head in amazement, thinking of a perfect word, "mhen, this is… glamourama!" She snapped her fingers.
"Abeghi. Like, who needs those anyways?" Rhonda hasted to the center table, taking her share of the drink.
"But it's an English word na, haba." Funmi said in her best thin voice, sounding like a toddler.
"We know, English teacher." Gladys retorted. "Can you just spin around." She turned to Rhonda, rotating her index finger.
Her bronze skin was a compliment of the bright gold dress. It was just a perfect dress, like one made specifically for her own hourglass shape. With slant neck and puff sleeves, glittering from the reflection of light, as she gyrated her body. The gown ran straight to the hip area, and flayed down below her ankles in pleats, the back of it, tail-like.
Her curly braids were tied forward and allowed to dangle by the left side of her face.
"Mhen, dude just knows your exact size," Gladys bit her lips.
"That alone thrills me, I can't just wait to unravel this puzzle," Rhonda sipped from her glass, excited, and just in seconds, she turned all serious. "Besides, what makes you think the gift is from a dude?" She asked, Funmi staring at them like a stray cat.
"Oh, may be you're into oldies now, right? Or-" Gladys' forehead creased in worry, "don't tell me you do girls now?!" She said in mock shock.
"Pttftt…" If only she hadn't swallowed her mouthful last sip of yoghurt, it would have ended up a spittle drench on her friends. "How absurd?!" Rhonda shrieked.
"I noh even understand una oh, bring me to lime light jhoor." Funmi just couldn't hold back her perplexity.
"Tell her, to tell you," Rhonda managed to toss the ball to Gladys, throwing herself on the couch. Gladys rolled her eyes.
"Oh really – Please, how do I get to tell someone else's story? Abeghi, it's only you who's to tell us how you found your knight, ehn?" Gladys glared, tossing back the ball to Rhonda.
"That's goodnews, then." Funmi understood eventually, with a hint of excitement.
"How you manage to come up with this dude thing, just amazes me. Don't you think, it could be a fan, a friend, a family member, just anyone, you see." Rhonda hissed, "just stop drawing those conclusions, abeg." She dropped the glass into the tray.
"Oh well, who knows?" Gladys reasoned, while Funmi nodded, "but I still have this strong hunch it's a dude." Gladys swallowed her last sip from the glass. Rhonda just sighed, and bent slightly forward to release the stuck edge of her gown from the pressure of her feet.
Funmi snatched the carton of yoghurt from Gladys who wanted to turn it into her glass again, "she don even finish am sef," drinking from the carton instead.
"I thought you didn't mind na." Gladys pouted,
"Can we just get going already." Rhonda stood, and dashed again into her room.
"Let's go, and she's back into her room. Jeez!" Funmi sighed. Throwing her head in amazement, Gladys just stood to her feet, picked up the tray, and made her way to the kitchen to drop it.
"Take the carton na." Funmi hollered, dragging the remaining content with her breath, as the empty carton squeezed.
Gladys sighed, "You noh get leg?" She hasted towards the kitchen.
"Mean girl!" She got up, and trailed behind Gladys, to discard the carton.
"Yippee… and I got ya!" Rhonda screamed in a delightful sing-song manner some seconds later, in so much that her friends stared at themselves both in amazement and quest, while walking back to the sitting room.
*****
(To be continued)