How to Explore Your Wildest Kinks and Fetishes With Your Partner?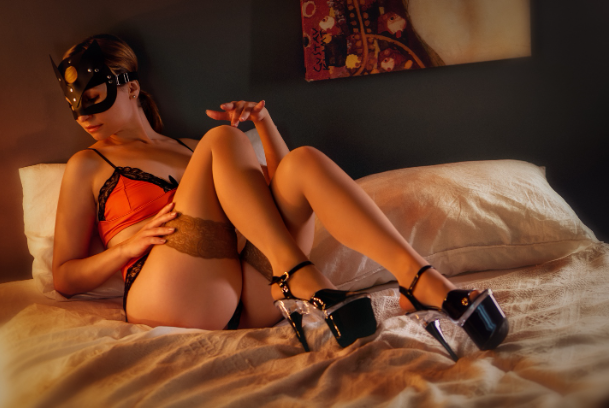 Last Updated on January 31, 2023 by Joshua Isibor
Are you curious about trying something new and exciting in the bedroom? Maybe you want to use fetish sex toys, or maybe you want to explore BDSM.
If one thing is for sure, you're not alone, friend. The number of adults with secret desires to explore with their partner is mind-blowing. The only problem is many people don't know how to start exploring.
In this article, we'll explore the delicate process of introducing your kinks and fetishes to your love life and discuss tips on ensuring both partners are comfortable with the whole experience!
What Are Kinks and Fetishes
Kinks and fetishes are sexual interests that fall outside the mainstream. They can include anything from dirty talk and role-playing to specific body parts and sex toys. Many people have kinks or fetishes, but they may be afraid to explore them with their partner.
Communication is Key
There's no denying that communication is key in any relationship, but it's especially important when exploring your kinks and experimenting with fetish sex toys. After all, you need to be able to communicate your desires and boundaries with your partner in order to have a safe, consensual, and potentially fun experience.
So, how do you go about discussing your wildest kinks and fetishes with your partner? First, it's important to start slow and gradually build up to the more taboo subjects. You might want to start by discussing what turns you on in general terms, then talk about specific fantasies or activities you'd like to try.
It's also important, to be honest about your limits and what you're not willing to do – this will help ensure everyone is on the same page and no one gets hurt.
Once you've started communicating with your partner about your kinks and fetishes, it's time to start exploring! If you're both on board with trying something new, go for it!
Try out different things and see what works for you both. And if something doesn't work out quite as planned, don't be afraid to laugh it off – after all, experimentation is half the fun!
Building on What You Already Know
If you're feeling ready to branch out and explore your wilder side with your partner, it's important to build on what you already know about each other. Talk openly about what you're both interested in trying, and be willing to listen to each other's desires.
If you're unsure where to start, consider reading erotic stories, browsing for fetish sex toys, or watching sex movies together. This can give you some ideas of things to try and help get you both in the mood.
Once you have a good idea of what you both want to try, it's time to experiment! Remember that there's no shame in experimentation. Be open-minded and willing to try new things.
Start exploring together
One of the most exciting things you can do with your partner is exploring your wildest kinks and fetishes together.
Before you start exploring, it's important to talk about what each of you is interested in and what your boundaries are. Once you've established that, the sky's the limit! You can try new things, experiment, and have a lot of fun together.
Introducing fetish sex toys
If you're new to exploring your wild side, here are some of the best fetish sex toys for beginners:
Bondage Tape: This versatile product can be used for various bondage activities. It's easy to use and remove, making it great for those just starting.
Handcuffs: Handcuffs are a classic bondage item that can add some spice to your sex life. They're also great for beginners because they're relatively easy to use.
Blindfolds: Blindfolds are another simple way to excite your sex life. They can help you focus on other senses besides sight, making things feel even more erotic.
Sex Swing: A sex swing is a great way to spice up your sex life and try something new. It can be a lot of fun for both partners and is perfect for those who want to experiment with different positions.
Fetish Wear: Wearing sexy fetish wear can help you get into the right mindset for exploring your kinks and fetishes. It can also be a lot of fun to shop together with your partner.