Tips For The Ultimate Family Vacation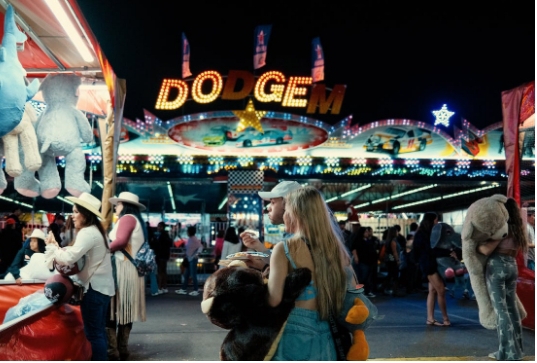 Last Updated on April 12, 2023 by Joshua Isibor
Planning a family vacation is a task that requires patience and foresight. But it's also an excellent opportunity to reconnect with your loved ones and create new memories.
So, if the piggy bank is ready and you're raring to go on a fun-filled family holiday, here are a few tips to help you make the most of your time away.
Decide the destination
One of the most crucial aspects of planning an ultimate family vacation is choosing a destination everyone agrees on.
What activities do your family members enjoy? Do they prefer beaches or mountains or a wildlife safari? Consider the interests of all family members to narrow down the best destination.
Luckily, Texas checks all boxes of an exciting family vacation destination. The kids will love the exciting theme parks, while adults can relax on the beaches of South Padre Island. The state also offers plenty of hiking trails and rock-climbing options for thrill seekers.
Book accommodation
Finding suitable accommodation is essential for any family vacation, especially when there are plenty of touristy places to experience in the State of Texas. You can choose from various hotels, vacation rentals, and camping sites that best suit the purpose of your vacation. But nothing beats the comfort of staying at the Firefly Luxury Tiny Home and RV Resort. It will make any family vacation special.
The resort offers the perfect combination of modern amenities, nature's beauty, and a serene environment. And it has plenty of activities for all ages — from swimming pools and playgrounds to game rooms and a community dog park.
Create an itinerary:
Creating a detailed itinerary helps keep you on track and ensures you don't miss out on any must-see locations. Start by researching the top attractions near your destination. Then, include activities that everyone enjoys, and be sure to include breaks, so you don't get too exhausted.
For instance, if your family is visiting South Padre Island, you can start the day with a beach walk or bike ride and then head to the Schlitterbahn Waterpark for fun. In the evening, you can take a sunset cruise and have dinner at the local seafood joint.
The trick while planning an ultimate family vacation is to involve everyone in the decision-making process. If the kids want to get some rides at the Six Flags Fiesta Texas, add it to the itinerary.
Also, keep the schedule flexible so that you have some freedom to explore new places or activities.
Pack the essentials
There is much packing to do when the entire family is traveling. You'll need the essentials for the toddlers in the family, such as diapers, food items, and toys. If you're traveling with the elderly, pack their regular medications. Don't forget electronics such as laptops and tablets, in case you have to do some work.
As for the apparel, keep the weather in mind and opt for clothing items that can be easily layered. In the case of Texas, summer temperatures can get quite hot, so pack a few light layers, such as tank tops and shorts. Also, take rain jackets with you as you never know when a thunderstorm might strike.
You might also want to consider taking some essential gear with you, such as a tent, camping stove, and fishing rods, in case you feel like doing some outdoor activities.
When it comes to choosing the perfect suitcase for your vacation, size matters. A big suitcase can be a great choice if you have a lot of items to pack. A large suitcase offers extra space and can allow you to pack all of your vacation essentials in one place. One option worth considering is the large suitcases, for example, this one http://www.eminent.com/collections/large-suitcase,  which offers top-quality luggage built to withstand the rigors of travel. With a durable exterior and spacious interior, a well-chosen large suitcase can make your vacation planning a breeze.
Immerse in the culture
What sets a family vacation apart from any other trip is the opportunity to explore the culture. Get to know more about the cities and towns you visit, learn about the local history, and try the traditional cuisines. It'll be a unique experience for the entire family.
For instance, when visiting Texas, head to Big Bend National Park and spend some time learning about the region's geology. Or, if you're looking for something more urban, you can explore the city of Houston and get to know about its rich art and culture scene.
You could also stop at the San Antonio River Walk and enjoy the local shops and restaurants.
It's also a great idea to connect with the locals to get some insight into the daily life of the people in that area.
Shop till you drop
Of course, don't forget to shop at the local stores and markets. It is your chance to pick up some souvenirs for your family and friends.
Buy handmade jewelry, traditional pottery, and vintage postcards to beautify your living space. You can also find some unique and trendy clothing items that are perfect for a vacation wardrobe.
And don't forget to bring back some of the region's famous food items, such as Texas-style beef jerky, smoked sausage, and pecan pies.
The best places to shop are the local markets. These stores will offer you great deals and discounts compared to departmental stores.
Look for ways to save money
Don't let the vacation expenses break your bank. Instead, look for ways to cut costs without compromising on the quality of services and activities.
For instance, book your plane tickets months in advance to avail of discounts. You can also use loyalty points and rewards cards while booking hotels or resorts.
Look for discounts on online shopping sites and take advantage of local transportation modes.
If you're visiting with a large group, you can opt for a rental car to reduce the cost of transportation.
Some amusement parks also offer discounts if you buy a group ticket. So, make sure you go through the websites and look for such offers.
Always put safety first
Being in a new territory means that you have to be more careful and vigilant. Be sure to follow the safety protocols prescribed by your hotel or resort.
Carry a medical kit with you in case of any medical emergency. Also, research the area beforehand and avoid unsafe areas for tourists. For instance, avoid going to isolated beaches or forests.
Stay connected with your family and friends by keeping a GPS tracker on. If you get lost in an unfamiliar area, you can easily call for help. You must also keep a list of emergency numbers handy and always inform your hotel if you plan to go out for a long time.
Conclusion
Vacations are full of experiences and memories to last a lifetime. If you plan and prepare well, your family can have the best time of their lives. Use these tips to plan the ultimate family vacation, and create plenty of moments your family will cherish for years. Your camera and phones are the perfect tools to capture and store these memories in your heart. So, keep them close and keep them charged. Cheers!