Explore Your Wildest Kinks And Fetishes In A Sex Video Chat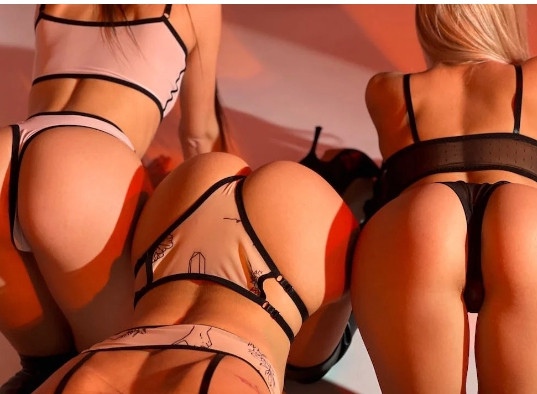 Last Updated on December 26, 2022 by Joshua Isibor
Since everyone has unique preferences and inclinations when it comes to sexual activity, your sex fetishes and kinks can be different from that of others.
If you want to explore your fetishes, you have numerous options; one is to discuss them with your partner. But if you're single and want to indulge your proclivities without risking sexually transmitted diseases by meeting strangers, why not try sex video chat with a cam girl?
In this piece, we'll go through some kinks and offer advice on exploring them with a cam girl.
What are sexual kinks?
The phrase "kinky sex" describes various mutually agreed-upon sexual behaviors, such as role playing, power dynamics, and fetishes. To ensure that kinky sex is enjoyable for both partners, they must talk openly about their wants and needs.
For example, spanking is a simple kink, while group sex, polyamory (many relationships), costumes, exhibitionism, and voyeurism are more sophisticated kinks. You may be interested in one or several kinks, or have varied preferences for each partner.
What are sexual fetishes?
Fetishism is experiencing sexual arousal in response to something that is not generally sexual, such as a pair of shoes or one's feet. As a rule, guys are more likely to experience them.
To get sexually aroused, acquire an erection, and have an orgasm, many people with fetishes need to have the object of their attraction at hand or daydream about it, either alone or with a partner.
Types of kinks and fetishes
There are different kinks and fetishes; we will explain the most popular ones below.
1. Role play
You can play out your sexual fantasies once or often in role playing scenarios with a partner or cam girl. To indulge in this activity can be a fetish or kink in and of itself, but it's also a perfectly healthy method to live out various other desires.
If you have a female warrior fantasy, you can ask your cam girl to dress up as one during your sex video chat. The joy of role playing is that it allows you to enjoy your fantasies in private and on a mutually agreeable level.
2. Foot fetish
Some people have a fetish for feet and express this by massaging, kissing, or sniffing other people's feet.
Although it may be shocking to discover that you have a foot fetish, this opens the door to a new and exciting topic of conversation in online sex chat: your fetish for feet.
You can explore this fetish during a sex video chat with your cam girl by telling her to remove her thigh-high socks slowly while you watch.
3. Lingerie
The fetishization of underwear is extremely widespread. Even among those who don't identify as kinks or fetishists, this might manifest in sexual play in a sex video chat.
Many people are excited by gorgeous underwear, but lingerie becomes a fetish when its presence is required in a sexual context.
How to explore your kinks and fetishes through video chat?
How can one feel safe and secure while exploring fetishes and kinks with a cam girl on sex video chat? In that case, consider the following six suggestions for finding and openly enjoying your kink.
• Be open about your kink
Sexuality is open to individual interpretation. Each person has their own set of desires and arousal levels. Even if you think your kink is ugly or creepy at first, it's essential never to shame yourself or your fantasies for having it.
Know that you can explore your kink through a sex video chat with a cam girl and do so without guilt or shame.
• Let your imagination free
You already imagine what you would like to do to a lady; why wait till you get a partner to do that? You can explore any of the above-listed kinks in sex video chat with a cam girl.
• Explore with a trustworthy partner
Don't just link up with anyone on Tinder if you're single and curious about kink. You should look for a partner with whom you may have complete confidence and trust.
This could refer to a romantic interest or a paid webcam girl through sex video chat. Having confidence that your partner will quit when asked is crucial.
Conclusion
Exploring your sexuality involves kinks and fetishes, if you have them. If you are scared of exploring them with strangers, why not try it in a safe place like a sex video chat with a cam girl that will not judge you for your kinks?
Also, keep in mind that if you have a sexual fetish, you are not alone. Have fun during this period of self-reflection and development.