Forgot Your Wife's Birthday? Here's How To Make Up For That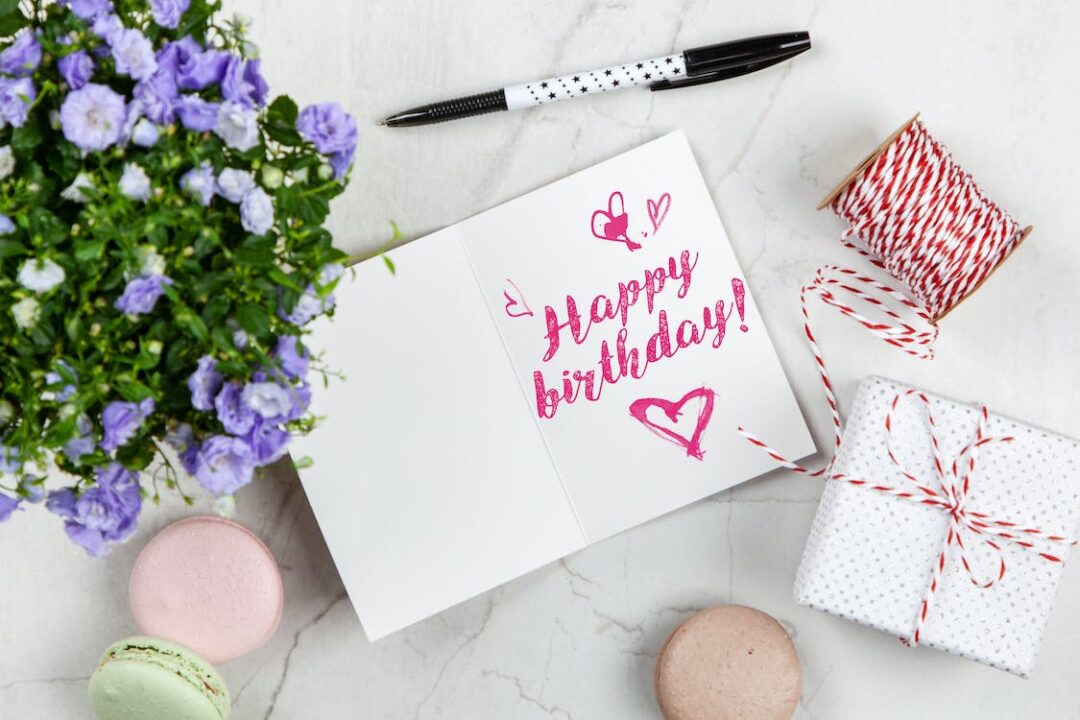 Last Updated on October 18, 2022 by Joshua Isibor
One fine day you got up from bed early in the morning in a great mood.
Came to your office and started to look at the present day's schedule, and the date seems very familiar.
Oh! it's your wife's birthday!
Sometimes it is natural to forget things with your demanding and busy routine. But now, don't use it as an excuse and try to make up for this mistake with the helpful suggestions below.
After that, you should thank the heavens that you are still alive. 😉
1.Get A Birthday Card
In such a situation, a birthday card can be one of the handiest things.
Besides writing a birthday wish, you can also write an apology note which is most important now.
Therefore, get a lovely card for your life partner and express your thoughts and love. Of course, being apologetic might not be enough, so you should also promise her not to forget it the following year.
It can do wonders to bring a smile back to your wife's face.
2.Bring A Cake With Some Flowers
As you reach home, you should not arrive empty-handed.
A cake should be in your hand, which she likes to eat. Then, as you see her, start wishing her verbally. You must say some catchy lines like
"1 universe. 8 planets. 7 continents. 7 seas. 195 countries. 7.7 billion people. I had the honor of meeting you. I am genuinely the luckiest person alive. My beloved wife, happy birthday!"
Present her flowers which will make her angry mood great. Not only will it make her happy, such an act can also divert her mind from your forgetfulness.
3.Choose Unique Presents
As you know that you already forgot to wish her, your birthday gift should stand out from what it had been usual.
Hence, you should get the best gifts for women because your intent should be to get something unique that she can use in her daily routine.
To compensate for your carelessness, you may also choose to buy more than one gift.
4.Take Your Wife Out
You are obviously familiar with all of her tastes. Therefore, you should go to her preferred restaurant and treat her to something delicious.
This can be one of the easiest ways to make her feel special and recognize her value.
5.Recall Old Memories
After you are done with food, take your spouse to some quiet place.
It can help you maintain your attention on her, look into her eyes, enjoy each other's company and talk to each other. Moreover, you can refresh your old memories. It is the best way to laugh and remember the good times you have spent together.
Such an interaction can be an ice breaker as communicating can aid in relinquishing any misunderstandings you might face in your relationship.
Such timely initiatives can breathe life back into your bond.
6.Acknowledge Her Presence
Sometimes with all the hassle in life, we easily forget the importance of a particular individual. But acknowledgments and words of appreciation will work as fuel works for a car. With all the ups and downs of life, having a person by your side is necessary to keep you motivated and drive you in your life.
Therefore, consider this opportunity as a blessing in disguise and appreciate what good your companion has done for you.
It can be the best time to show your emotions and thank her for her contributions to your life.
7.Take Your Wife To Watch A Movie
As on your wife's birthday, you must dedicate all your time to your partner. However, it would be best if you do not rely on food and gifts. Instead, it would be good to consider more means to make her happy.
Therefore, you can take her to a cinema to watch a movie of her favorite actor.
Such sudden plans become more exciting and stay alive whenever you recall them.
Conclusion
Living together and forgetting your wife's birthday is not a cool thing.
But humans tend to forget things, so don't overthink. Just try to cover up your negligence with the aforementioned corrective actions. But first, accept your mistake and tell her you won't repeat it.
With such small gestures, you can win her heart all over again.
ALSO, READ Love Messages To My Wife Copy and Paste