How to Deal With Disrespectful in-Laws Without Stress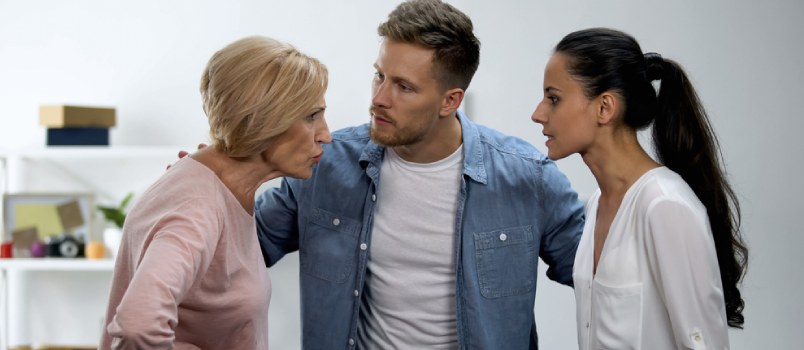 Last Updated on August 26, 2022 by Joshua Isibor

Marriage is not just marrying your spouse, it's also marrying the family of your spouse, which are your in-laws. There are mysteries you will unravel with time; a part of the mystery is with your in-laws.
One of the challenges faced in marriages is having disrespectful in-laws. Not every married couple experiences this, some in-laws turn out to be the best. Some in-laws treat you as if you are from their bloodline. 
Getting an in-law who's alive is a great privilege because you'd have an additional parent who'll impart their wisdom from years of experience and also from mature sibling in-laws too.
The way most in-laws act towards you before marriage may be different after getting married to their child. If you've seen the signs of disrespectful in-laws, then you must be careful in dealing with them.
All you need to do is to be ready for the fight, till you win. Dealing with a disrespectful in-law is more like you're fighting a battle.
10 Ways To Deal With Disrespectful In-Laws
Disrespectful in-laws can be a pain in the Ass if they are rude, cheeky, discourteous, and manipulative. Also if they have a negative influence on your spouse, it could cripple your marriage.
Having disrespectful in-laws doesn't mean that your marriage will end. If you're able to handle the whole matter very well, they may turn out to respect you 100%.
Always bear in mind that, problems are created to be solved, but you can still make peace with your in-law. If you've been asking questions like, how can I deal with my in-laws who are disrespectful? Then, this article is for you.
1. Set Boundaries/Limitations
If you wish to leave a healthy life, then setting boundaries should be implemented. All you need to do is, draw the line. If your in-laws are the type that wants you to cancel meetings just to please them, then you need to take action, so you won't be treated like a puppet.
When you sir to their entire request, they'll gradually lose their respect for you.
Always learn to handle things your way, without raising an eyebrow. When they need your time and you're not there, learn to appreciate their concern but if your disrespectful in-laws still disrespect your boundaries, then you'll bring forth the issue to your spouse.
The worst is staying close to your in-law's apartment. If you are in that shoes or you know someone who's doing that, then you need to advise that fellow to move out to a new apartment. Here are some of the rules you should employ to enable you set boundaries for your disrespectful in-laws.
• Avoid arguing too much/ raising topics that set off fireworks
• Every in-law (from both sides) that's visiting should call first to avoid invading your privacy. They should make calling a prerequisite even if they're living THE next street.
• Never allow your in-laws to override any decision you and your spouse make in the family. If they are giving you a piece of advice, that's totally different!
ALSO, READ 41 Keys to a successful marriage
2. Avoid Public Conflict and Drama (Simply Ignore them)
If you're in public with your disrespectful in-laws, try to give an arm's length. Avoid anything that'll bring embarrassment or fight to the both of you. Swallow all the nonsense that they may present you.
Simply ignore them, if you're the type who always reacts to people, then you need to learn how to control your anger and just Ignore their snarky remarks.
3. Unite as a couple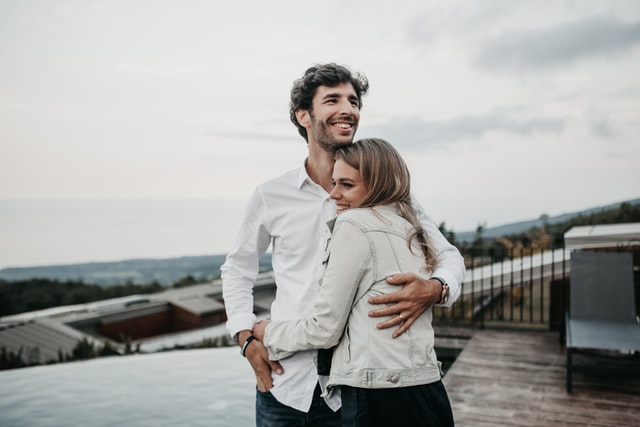 Uniting as a couple is one of the best ways to fight disrespectful in-laws. Doing it alone might inflate the hatred they probably have for you. You cannot control or react except you come together as husband and wife.
For instance, if you're a woman who's married for 15 years without having a baby, you'd imagine the shame, disgrace, and torture your in-laws would put you through. As a woman, you don't have to keep quiet. You've to explain to your hubby how the torture is affecting your psychology, marriage, and other areas of life.
Have a good time/Open conversation with your spouse so you'd be able to tell them your awful experience with your disrespectful in-laws.
When having a conversation with your spouse about handing your disrespectful in-laws, never try to conclude because once your partner is on your side, your battle will be won.
4. Limit your interaction with your disrespectful in-laws
One of the best ways to deal with your toxic in-laws is to limit your interactions with them. A popular African Proverb says (Too much play brings no respect). This proverb is usually spoken to kids by an adult. It means that when you play with a child too much, in no time the child would gradually lose respect for you, irrespective of your age gap.
Whenever you notice this disrespect from a child, the best advice is to limit your conversation with the child. This applies to those who have disrespectful in-laws, when you notice the disrespect is growing, and then you need to give them a Gap.
When you give them some distance, they'll begin to have respect for you. Also, they won't have the opportunity to hurt you again and you'll cry less.
5. Only spend time with disrespectful in-laws when your spouse is present
Don't dare go there alone, it's like visiting a zoo, probably the LION'S DEN!! You may regret ever going there. Your partner needs to be at the center of everything in case there is a fight from your abusive in-laws. For you to handle your abusive in-laws, never spend time alone with them.
If your spouse sent you on an errand, then you could beg him that both of you should go, he needs to grab the bull by its horns… Not all family in-laws have the gut to disrespect their child's spouse in the presence of their son or daughter.
If your partner is around the home, there would be fewer issues compared to when one is left alone with their in-laws.
6. Summon the courage to tell them you've done nothing to be disrespected
Firstly, you don't have to visit them and pop this up immediately you get there. They may also pop you out if you quickly do it. Look for a time when they are calm to boldly talk to them. If you have no concrete reason(s) for them to believe you, then you need to stop that Mission.
One of my best tactics for getting into someone is to make them feel bad about what they are doing, once you're able to make them feel bad, they may start apologizing to you and may promise to be the best in-law to you.
When you have the opportunity to talk with your disrespectful in-laws, shoot your shot!!!
7. Turn your controlling sister-in-law into an ally
Handling your toxic in-laws takes a lot of wisdom. Turning your controlling sister-in-law into an ally might not be 100%. But you can smartly turn them to be against her parents and make them scale through the pain. But if she turns out to be her old self then you can trash her out.
8. Don't take loans or favors from in-laws and don't extend them as well
If you must regain your integrity, don't take loans, grants, or any favor from them. When you do and you start giving them attitude, they'll tell every member of their family that you aren't loyal.
Some In-laws usually display all these favors to be in total control of their in-laws. Not accepting a favor from them doesn't mean if they tend to give gifts during Christmas, you'll now reject it.
Accepting gifts or any favor from disrespectful in-laws always comes with a string attached.
9. Go the professional route
If dealing with disrespectful in-laws is giving you a tough time, it's always better to seek a therapist's help.
The counselor can equip you with effective tactics to deal with your in-laws without compromising your sanity.
Also, there could be some serious issues or underlying health problems that can be causing your in-laws to behave in an unhealthy or spiteful way.
In this case, you can take your spouse's help and persuade your in-laws to try out counseling or therapy for themselves. The therapist will be able to get to the roots of their toxic behavior and help them through effectively.
The psychologist will teach you useful methods for coping with your in-laws without jeopardizing your sanity.
ALSO, READ  10 ways to keep going when the going gets tough