Top Five Ways to Put Together a Holiday Gift Basket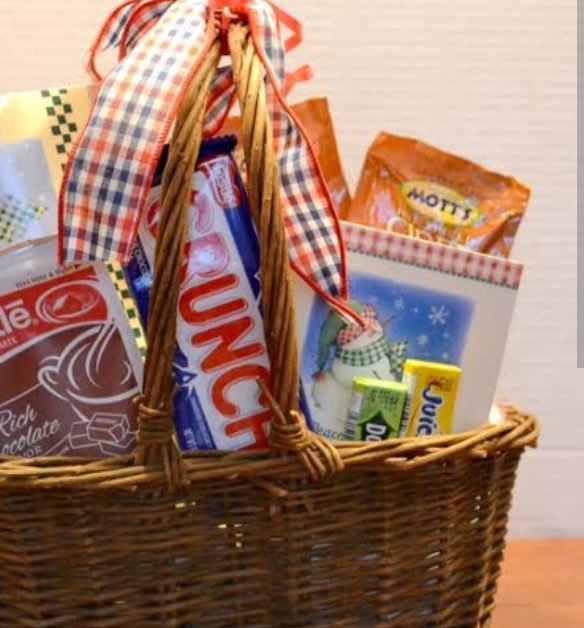 Last Updated on December 29, 2022 by Joshua Isibor
Getting prepared for the holidays is likely on everybody's mind this month. There are plenty of people to buy gifts for and minimal time to make it happen. Instead of stressing about individual items, putting together personalized holiday gift baskets is a great solution. There is a lot that can be done to make a custom gift that is sure to bring a smile to anyone's face. These ideas are all suitable for loved ones and family members alike. Depending on what the person enjoys, a gift basket can be a great way to provide a variety of presents in one thoughtful gesture.
1. Movie Night
Enjoying a movie night from home is a universal joy. Most people would enjoy this moment because life can be particularly busy around the holidays. To put together a gift basket like this, including movies or subscriptions to digital services where movies can be watched is a nice touch. Of course, snacks are needed for movie night. Options like popcorn, chocolate, and candy are always great to have around. To make the experience even more relaxing, add a pair of fuzzy socks or slippers.
2. Car Care
Almost everybody drives a car, and this comes with a need for maintenance. There are many small items that can be included in a gift basket that will go along with this theme. Some of them might be air fresheners, car wipes, organization units, and steering wheel or seat covers. This is a very thoughtful gift that is also very practical. It is something unique that can be gifted if a traditional type of gift is not suitable for the individual. There are many other unique items that can be included depending on what type of vehicle the person drives and if they have any other needs.
3. Sports Fan
There are many great sports teams out there, and chances are, there are some people on your gifting list who really enjoy them. Getting merch from a specific team or tickets to a game are great ways to cater to these interests. If they enjoy playing sports themselves, balls or other equipment that can be used during games can be added to the basket. This is a great way to cover all the areas that a person who is into sports would really appreciate. It is a unique gift that is also timeless in nature.
4. Toys Galore
Kids can also benefit from receiving holiday gift baskets. They enjoy opening a present that has plenty of variety, so receiving a basket full of toys will be sure to bring joy during the holiday season. Depending on the age of the child, certain toys can be included, along with books and games. If they are a little older, other items like room decor can be a great hit. There are plenty of ways to customize a basket like this that will be exciting to receive. Kids love knowing they are getting more than one gift as they unwrap it. A basket can be filled with items that are individually wrapped to add another element of fun to the experience.
5. Baking Lover
Spending time in the kitchen can often be a relaxing experience. Those who enjoy baking will love receiving a basket full of kitchen items and other goodies that will enhance the baking experience. Products like cookie cutters, spatulas, whisks, and more can be added for creating a day of cookie-making. Depending on what kind of baking is done, cake pans and other baking dishes can be added to cater to these needs. It is a wonderful way to put together a thoughtful gift for someone that enjoys spending time in the kitchen.
These are a few examples of wonderful gift baskets that are sure to be a hit. There are so many ways to customize them and make them specific to the individuals receiving them. The great thing about these baskets is that they appear very special and grand because there are multiple items included. This is all going to be very appreciated and will leave a special memory for the person to hold onto this holiday season.