FOREGO FACEBOOK AND FACE YOUR BOOKS! (For TEENS)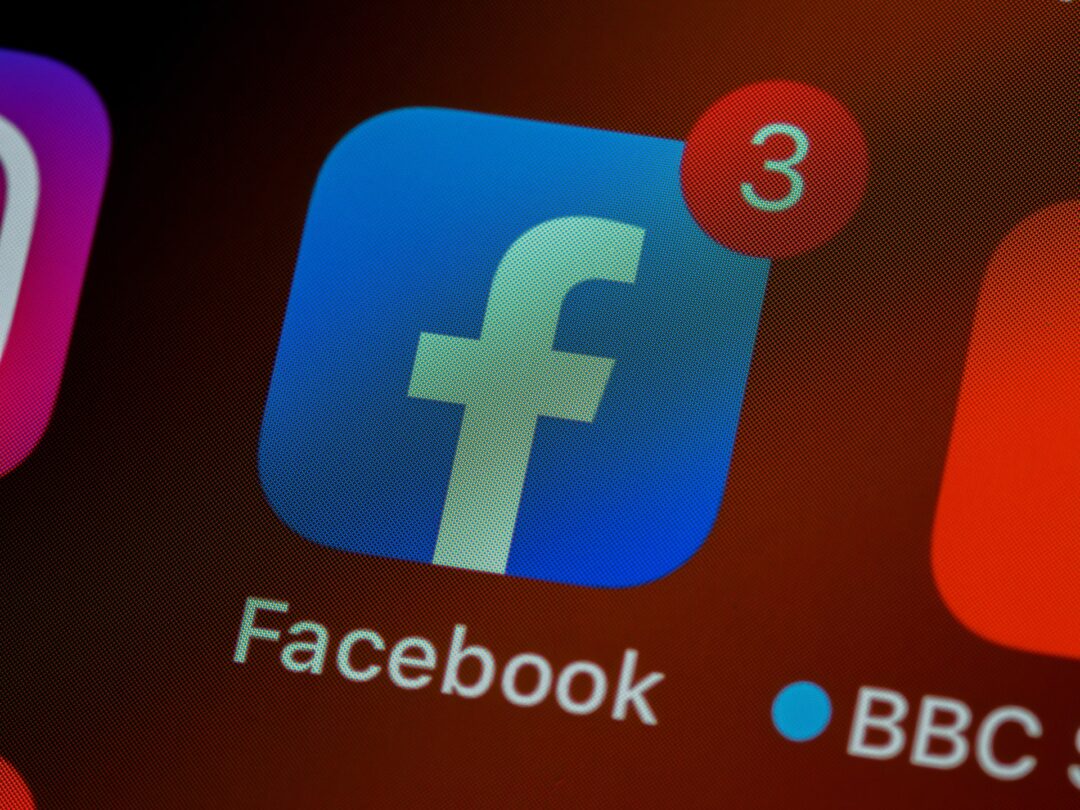 FOREGO FACEBOOK AND FACE YOUR BOOKS ( ALL YOU NEED TO KNOW)
Introduction
There was a time when people used to say that their basic needs were food, shelter, and clothing along with health and education.
But nowadays, my answer will be different and I hope it will not be a shocking reply to this question. I have little pride to say that my basic needs are food, clothes, shelter, and Facebook.
Ask twenty persons the definition of Facebook and I can bet you with my last kobo that you are sure to get twenty different answers. And just as the answers are different, so also, are the impression of people about it.
For some, Facebook is the best thing that has happened to them since their birth, while for others, Facebook is the worst thing that has happened to the youths of our generation. No matter my definition and impression of Facebook, the reality on the ground, is that it has come to stay.
And from the look of things, there is no assurance that it is in a haste to pack-and-go! In fact, day in day out more applications are added to it making it more enticing and almost irresistible for many.
Our boys and girls have developed almost an unbelievable addiction to Facebook to the extent that some can forego their three square meals just chatting with friends on Facebook.
Some get so glued to it that if you want them to carry out an important task at home, you may even need a bulldozer to uproot them from their super glued seats.
For people in this category, they only remember that they have not taken their breakfast around 2:00 pm, others are compelled by the revolution in their stomach to go for dinner around 11:00 am courtesy of Facebook.
But if we may ask, what is Facebook? What can we gain from 'face-booking?' or how can we utilize the opportunities offered by Facebook while minimizing, if not entirely avoiding its side effects?
MEANING OF FACEBOOK AND
FACING YOUR BOOK:
Facebook is generally referred to as a social utility or a social network service that connects people with their friends, their loved ones, relatives, school mates, business associates, and others who work or live around them.
We can then say that facing your book is a process whereby students sit down to read their books, taking away all distractions in order to pass their examinations, and become useful to their family, town, state, country, and the world as a whole.
BENEFITS OF FACEBOOK AND FACING YOUR BOOK
Facebook:
Facebook is very much social. Though it takes continuous sitting to scroll through, to become familiar with Facebook.
Somehow Facebook is like traveling around the world by just sitting in front of your computer. It is so much fun to make friends, especially online. It is a perfect way to be in touch with old friends and relatives no matter where they are.
Facebook is a perfect place to express our views in front of a wide audience from all over the world. Games and applications are so much interactive and they are fun to play. But then, this Facebook is also creating problems with (reading) facing the books!
Hence, with Facebook today many long time friends who have lost contacts are once again reunited. With Facebook, it is now possible to engage in long conversations and see even the pictures and videos of loved ones.
With Facebook, many relationships are established and some have metamorphosed into life long commitment of marriage. With Facebook, students can share ideas on particular areas of interest and are able to tackle some challenges.
Facebook is no longer a monopoly of the young alone. Politicians have seen it as a very powerful tool for campaigns, knowing that through it, the younger generation can be reached.
Business-oriented individuals and establishments have also cashed in on the inherent advertising power of Facebook to market their products.
For those who are religiously inclined, Facebook could also be a medium for reaching out to fellow believers who also patronize it. Inspirational biblical quotations can be posted. You can never tell who can get inspired by that simple message you decided to post on your wall.
Facebook can indeed be a way to promote good news and share the word of God. You may be surprised to get a bazaar of thunderous "Amen" from people you do not know from Adam just by posting a prayerful wish or a biblical quotation on your wall.
Facebook can also be a powerful avenue for counseling, especially the young people, from the comments they post, one can predict their confused state of mind and helplessness in the face of certain challenges.
We can go on and on listing the merits of Facebook and why the young and old are almost held spellbound by it. But the pertinent question is, apart from the above advantages, are there some areas of concern we may need to pay attention to as Facebook users and potential users?
Facebook is used for the promotion of group study and collaboration, along with the further possibilities of educators and teachers having a "watchful eye" and a "helping hand," in group discussions which can be taken away from the classroom.
Students have the ability to share ideas and their feelings towards a certain subject and help one another in problem-solving and understanding particular concepts. Furthermore, students can share useful information that they have come across in further research they have carried out, even from a topic the teacher has posted.
For example,  particularly a  useful article or an educational video – all of which can be brought "back" into the classroom for discussion and reflect positively in a student's work.
From Facebook, you are able to organize private groups in which students are able to carry out essential large revision sessions in which everyone can benefit from.
With one person sharing a particular helpful point or comment or when a particular student is struggling with a certain concept and explains what it is they are struggling with on the Facebook group.
Groups where other students can come in and help with that aspect – which may help additional students too.
  Books:
Gives satisfaction. Reading gives a great satisfaction to the readers. A famous phrase, "curling up with books" creates an image of a warm and close relationship with the books. Even parents feel satisfied when they see their children reading their books.
Children who read achieve better in school. Reading promotes achievement in all subjects, not just English. Children who are good readers tend to achieve better across the curriculum.
REASONS WHY QUITTING FACEBOOK NOW IS GOOD FOR YOUR FUTURE
Facebook is a time-waster.
It can demotivate you.
It makes you deal with useless people.
It makes you deal with useless information.
It damages your communication skills.
It manipulates you to work on your post.
It becomes your life.
 BAD SIDE OF FACEBOOK TO STUDENTS:
You cannot eat your cake and have it. You cannot chase two rabbits at the same time. You either concentrate on one or you lose both.
Jesus put it succinctly when he said, you cannot be the slave of two masters. You cannot be a facebooker and a book-facer at the same time, with the same strength and level of commitment. It is either your love for Facebook reduces the love for your books or your love for your books will drastically decrease your commitment to Facebook.
Facebook as it is now, I can say with all boldness, does not make a student face their books. In-fact for some students, the last time they opened their notebook to read was the first day they got registered on Facebook.
Since then, their books which used to be their closest companions have been given untimely no notice. Sometimes I wonder how the name Facebook came about.
How did the inventors come up with this particular name? What was on their minds when they decided that this particular social network should be called Facebook? Were they expecting that through it, students would be better encouraged to face their books? Well, if that was their intention, I can category state that to a very large extent that it is failing.
With Facebook, some students are now backing off their books. And research has shown that the more time and attention you give to Facebook, the less time and attention you give to your studies and even your house chores and the result, of course, is obvious.
If only some youngsters can dedicate half of the time they spend on Facebook to their studies, our society will be overpopulated with geniuses in various fields.
Apart from the addictive nature of Facebook, some youngsters have found it as an effective tool for promoting immorality. Facebook for some has become a home of immorality. Vulgar languages, immoral pictures, shameful videos and posting of mendacious information, and so on have all reared their ugly heads into the Facebook market and are moving from computers to phones.
It is as though the devil has been waiting for this opportunity to get hold of some of his agents and customers. The kind of pictures some ladies post on this public site baffles me. Some even dare to post their nude pictures to this site which is accessible to the public.
To worsen the situation, a perusal of the comments made by so-called friends clearly shows that without divine intervention the whole world may soon become a global Sodom and Gomorrah. Pictures that people should be ashamed of and friends should shun their so-called friend for displaying, are welcomed with loud acclamations of praise and encouragement.
Even the very innocent ones are not left out. People who ordinarily, given their family background, cannot contemplate certain behavioral orientations are introduced into this free-for-all social network.
Facebook is time-consuming, and it is the main reason for getting fewer marks in exams day by day and it destroys written rules of any language. I formed a habit of using the short form in my writing and verbal communication because of "Facebook chat."
Many new words like lol, ROFL, imao, etc got added into my dictionary. You have become "U," Life has become "lyf," expressions turned into smilies and even Facebook decoded into "fb!" I still remembered the moment when I got scolded by one of my teachers for writing such short forms in my final exams, during the exam period.
It has become an uncomfortable situation for all Facebook folks' to make a balance between online time and study time. I have lots of friends who have quitted Facebook due to a lack of attention to study.
Smiles from their faces can be matched with those innocent lives that just got discharged from "Rehab." It really needs guts to come out of this addiction by deactivating our Facebook account and I am so happy to say I don't have such guts!
We must learn to be prudent in whatever we do. Courtesy demands that we do not display all our pictures and videos for the public.
You can never tell where you will be tomorrow. The very picture you post today on your wall may be your undoing tomorrow.
That immodest picture you decided to post on Facebook today can be used by your (political) opponent or your rival tomorrow to tarnish your image and destroy whatever ambition or vocation you may have.
Before you put any of your pictures on Facebook, ask yourself whether you will be proud of such a picture in about thirty years' time. Again, common sense which as we do know is becoming increasingly uncommon among our youths, demands that it is not all that our friends suggests that we must carry out.
We must consult with our brain and consciences. We should be able to judge things critically. Our senses must be subjected to the dictates of pure reason. Once a picture is sent out there for the public, you can never retrieve it. Even if it is few seconds, you can never imagine whose hands It will be in the next minute.
_Do not make a stupid mistake that will affect your integrity tomorrow. Be wise!
More so, I think we do not need a professor to educate us that our privacy ought to be cherished and preserved. But, even if we do not value our privacy, at least we should respect and preserve the privacy of our parents, of our family.
The idea of posting pictures of even our parent's bedroom for public assessment is, to say the least, unfair to them. There are some 'face-bookers' that the only part of their homes which the public does not know about is their toilet.
They have virtually snapped photos in every part of their homes and have posted all on Facebook. This is a gross display of imprudence and unwitting advertisement of stupidity or just to be a bit fairer, an exhibition of teenage naivety.
Be reminded that Facebook is not a hundred percent secure, at least for now. For some of the users of Facebook especially the silly type, there is nothing called secret again for them. Visit their profile and you will be shocked for life.
Some use Facebook as their diary to keep a record of anything that happens to them in life, ranging from the first day they hugged the opposite sex, the first day they were flogged by their parents, the first day they were kissed by the opposite sex, when they fall in and out of love, the first day their parents exchanged Mike Tyson- like blows at home and all.
Disgusting pieces of information that are not meant for the public are posted without any qualms.
I am sure that gradually a virus called 'Facebookiosis,' will soon begin to attack Facebook users. This virus will be responsible for the mass failure of students in exams, marriages, and of course fraud.
The virus is slowly and steadily changing the language of some users at an alarming rate. Very soon, many Facebook users, especially secondary school students, will be unable to spell simple English words.
Some students during examinations have had to cancel their papers so many times because of the use of slang and short forms of words. Some found themselves unconsciously writing 'thot' in place of 'thought,' 'gud' in place of 'good,' 'bt' in place of 'but,' 'U' in place of 'you.'
You know the rest! I am afraid to say that soon Facebook will invent it's own English language. While I may not have a problem with Facebook inventing its own English language, I am afraid that soon there will be a galaxy of West African Examination  Council  (WAEC) casualties. A friend of mine disclosed to me that soon, 'WACO specialist hospital' will be launched for WAEC and NECO victims.
One of the earliest symptoms found in those who may eventually be admitted into this hospital is a chronic obsession for Facebook which is visibly manifested in the victims' phobia or utter hatred for her books, unwillingness to go on errands when online and suicidal intent when denied access to the Internet.
I think some of our youths are gradually becoming worthy candidates for a psychiatrist or spiritual home as the case may be. More so, some users of Facebook especially teenagers see nothing wrong in giving their phone numbers to people they have never met except on Facebook.
This is really injudicious! Some others even permanently make available their home numbers with a vivid description of their houses on Facebook. This is risky as you can never tell who may be interested in paying a special visit to your home in the middle of the night, uninvited! Let us use our common sense.
A young girl who has an exam to write but prefers to use her time for Facebook may only be digging her academic grave and that maybe 'the beginning of her end.' There is time for everything under the sun.
A time to be online and a time to be offline, a time to read, and a time to browse, a time to face your Facebook, and a time to back off your Facebook. I wish you all the best as you face your books and use your time wisely!
ALSO, READ How to Deal with a Drop in Your Teen's Grades
How To Speak With Confidence (Experts Advice)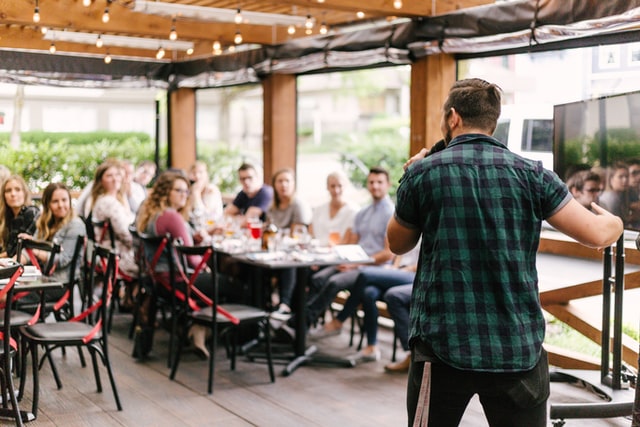 As a person, regardless of your family background or career path, you must know how to speak with confidence. This is how you express yourself to others around you.
To survive in today's world you must learn to sell yourself. You should be able to tell others your value and how you bring it to the table and why you must be given a chance.
Being a confident communicator is not something you can compromise whether you are in the corporate world or in the entrepreneurship line. You may be doing something really amazing but if you can't confidently tell me what you do, then people are likely not to buy your idea.
Leaving career aside, let's talk about family. If you are not a confident communicator, how do you talk to your family members? How do you table your quarries? Just how efficient will your communication be without confidence?
When you speak with confidence, people tend to listen and accept your opinions better than when you are fidgeting when talking. When you show signs of anxiety when speaking, it shows a lack of confidence.
So, if you don't act like you have faith in what you are doing, why should I? If you don't believe in yourself how do I?
It is important to note that no one was born an efficient communicator. Even those who show some level of it as innate abilities, still have to improve and develop on it. This means knowing how to speak confidently can be learned or developed.
There is never a downside to confidence. It makes people want to listen to you, it also speaks brilliancy. If you truly desire to be better at your career or even social life, speaking with confidence is a must-have. And yes! You can learn it and begin to build on it.
To begin this journey of self-development, you must overcome some obstacles called FEARS. When you overcome them, your communication becomes more effective and healthy.
Don't allow the lack of confidence to steal the limelight from you, you are valued and you definitely have something to say.
These tools and tips that you need to develop this skill in here in this article so read and be ready to take action.
How can I talk confidently? (10 Sure Ways)
1. Always Prepare Beforehand
The very first thing you should do is to be prepared. You should intentionally sit down, and do research on the subject topic. And generally, you should take time to learn a bit of everything.
So that whenever a topic is raised in any important or casual conversation or meeting you could confidently say a word or two.
When you are somewhere and totally clueless or don't have something to contribute, your confidence is shaken and this puts you on an edge. Then anxiety comes in probably because you know you may indulge or ask yourself a question personally to say something. And there, is where the problem lies.
It's always safe to know a little about a lot than knowing a lot about a little. So you at least know something about most topics you will come across. However, when going for a speech. Prepare well. Do a lot of research and get a deep understanding of that topic.
ALSO, READ How To Be a Gentleman: 99 Things That Make You A Gentleman
2. Try To Imagine It Ahead Of Time
After doing your research, the next step is to visualize it. Imagine yourself talking confidently with zero anxiety. See yourself doing it and that will form a type of self-motivation. Have winner and an overcomer's mindset.
As mentioned earlier, you must overcome your fears and share your value with the world. Imagine yourself doing that perfect presentation, see yourself giving that top-notch speech. If you can see yourself do it, regardless of what any other person says, you will pull through.
3. Let Your Posture Speak Confidence
Now, you must let your audience know that you are confident using your body language. Your body posture, your walking step, even your smile must ooze confidence.
When walking ensure you stand tall and don't cower, make sure your shoulders are straight beck don't be caught slouching. Keep your head held up high and eyes up maintaining eye contact. When sitting, let your posture scream these three things ENGAGED, FOCUSED, and AUTHORITY.
Knowing these things is easier said than done. it makes end up being difficult. Even so, pretend like you own the moment. Because it only what you let on that people will know. So give them a good show.
4. Don't Be In A Rush
Don't forget that you own that moment so rule it. Don't rush your sentences no matter much anxiety you feel. Rather, take a deep breath and take it slow.
Talking too fast in a speech is actually a really common sign of nervousness. And you do not want your audience to know you are nervous so at that moment what you need to do is take a deep breath.
Next is to take control of the situation before it goes out of control. Do this by just imagining you are talking to someone you are really comfortable with. If you are with a larger audience, then assume you are just speaking with your friends and start speaking with less urgency.
That way you are able to think of what you are about to say and align it properly. Practice speaking in a 'not rushed manner often in your comfortable space.
5. Don't Divert From Current Topics
During your speech, you may want to give examples using scenarios and at that point, there is a tendency to divert.  Try to focus on the topic at hand and don't go too deep into explaining examples.
When you do this, not only does it speak confidence; it also speaks intelligence. It shows you have full control of your speech. Also, don't be too focused on what to say next, instead digress on the current point very well. This will ensure a smooth transition.
6. Use Silence Between Sentences Wisely
This doesn't involve you saying something and keeping quiet for a long time it will only get your audience disconnected. Actually, what this involves is you saying a key point and letting the audience process it for seconds.
On many occasions, you may have said all you have to say at that point and your audience was supposed to respond yet you got none.
And it leads to a very awkward silence; leave it be. Don't try to fill the silence with nervous chatters.
Standing on what you have said and not trying to fill in meaningless chatter shows you are confident about the subject matter and that earns you respect.
7. Have Breath Control.
Control your breath during conversations slow and steadily. Try to maintain the same tone from start to finish and let your speech hold a steady and confident pace.
It is an unwritten rule that the person who is confident will speak in the same tone in a gentle way. If possible, do a breathing exercise before your speech.
And when you find yourself speaking too fast or losing control of your tone during a speech, pause, take 2-3 deep breaths before you continue. Do this stylishly in such a way that your audience will not know what you are doing.
ALSO, READ How to stop being shy ( 8 sure ways)
8. Talk In Low Volume And Project Your Voice.
When you are talking, try not to talk loudly but project your voice so your audience can hear you. Talking loudly affects the quality of your voice making it look like you are shouting.
It also makes you get tired easily during conversation or speech that requires a long time of talking like two hours and above. Aside from that, talking loudly shows a sign of disrespect towards your audience especially the elderly, and no one really wants to listen to a voice like that.
So, regardless of how valuable the information you are trying to pass is, no one will listen if you are screaming.
9. Speak Clearly
When talking, let your speech be clear. Don't fidget when presenting your idea because that just shows a lack of confidence.
Try not to use words like uhmm, erhhh, and other sloppy words. When you speak in public, ask someone to record your speech this is to do a self-evaluation.
The best way to discipline yourself is to know which soppy words or phrases you repeat and try to avoid them by practicing in private
10. Smile While Speaking
Being warm to people is a hack that can never go wrong. Smiling to a crowd or audience before you speak is a good way to grab their attention.
It's very welcoming. Speaking with a smile on your face helps maintain a warm ambiance. It really shows a lot of courage if you are saying something serious with a smile.
A shy smile is not what we are talking about here but the type that captures every stare that comes its way. Smiling while talking can also help the quality of your voice with a touch of friendliness and composure. You know it's not actually about what you say but how you say it.
Wrapping Up
In conclusion, learning to talk confidently takes Practice. It is the one thing that can aid your improvement over time.
Even when you know these skills in communication if you don't apply them consistently you may not get the desired result. So you have to regularly practice these things to imbibe them.
As you practice, make time for self-evaluation. As you do this over time you become more confident. Also, practice without a timetable. Practice at every opportunity you get and you will become a better and more efficient communicator.
ALSO, READ How To be Pretty: 21 Natural Ways to be More attractive
 How To Be a Gentleman: 99 Things That Make You A Gentle man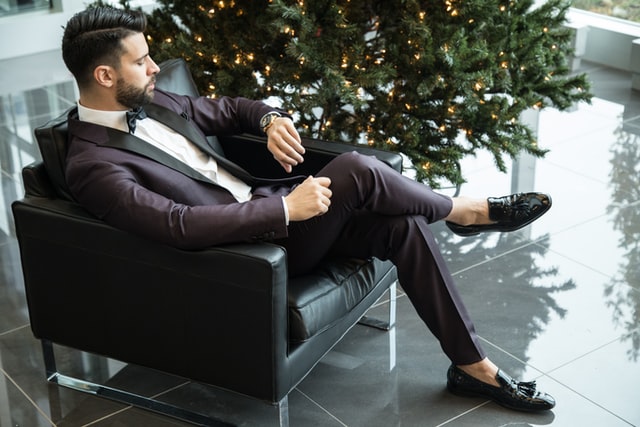 When it comes to how to be a gentleman it has absolutely nothing to do with suits, ties, polished and etc… oftentimes when some of us hear "gentleman" those are what comes to our minds but it goes way beyond all that.
It's not in any way attached to appearance as a definition. Although, appearance is major of a factor in being gentlemanly. It has everything to do with who you are your charisma, attitude, and more of how you carry yourself.
So now let's examine some of the things that make a gentleman based on research
Define who you are. Gentlemen know themselves, they do not have identity confusion and they always project their identity to anyone they meet.
Maintain proper hygiene.
Be mature in dealings.
Grow up. Gentlemen don't sulk or throw tantrums.
Mind your language. Never be caught using the f-word or swearing.
Always network with people. Be more open to sensible conversation and connect well with people. Know a bit of a lot so that you can contribute to most conversations.
Find your passion and pursue it.
Know what you want in all scenarios or situations.
Keep to time. Learn to be punctual.
Keep your word. A gentleman is a man of his word.
When you promise something or someone, fulfill it.
Hold the door open. This is one of the most common traits of a gentleman.
Don't owe favors. Always return it!.
Keep your space neat. Clean up after yourself.
Never kiss and tell. It ruins your image in front of others.
Tell a good story without hiccups. You should look like a natural to those listening.
Learn to give an exceptional toast.
Be you.
Be able to distinguish between confidence, boldness, and arrogance.
Be open-minded but still maintain your morals and beliefs.
Don't judge.
Know how to make a good meal.
Remove greed from your dealings. Fight it.
In most cases that require payment and you are with 2 or more persons, offer to pay.
Know when to keep quiet or talk.
Know the right time to clap and the right amount of claps.
Offer to help your guest with their luggage.
Learn to dance at least one classical.
Filter your social media and remove irrelevant and childish information from before.
ALSO, READ HOW TO KEEP A POSITIVE ATTITUDE
Always let your partner knows you care. Be sure to tell her daily.
Before proposing to your partner, seek her family's blessings.
before helping a lady with her coat, ask for her permission first.
learn and exhibit table manners.
Be diligent and pay attention to details.
Being a gentleman is also a matter of character so you must respect your elders.
Chivalry should be your focus.
Maintain a positive attitude.
Always make reservations for the restaurant if you eating out with a friend.
Guard your reputation and name In a society very jealously.
Be mindful of your choice of words in any form of communication.
Walk confidently with a bold demure.
Strive to be better daily by learning, observing, and studying but avoid idolizing
When having a conversation, maintain eye contact but don't not stare.
Always be willing to offer help to those who need it.
Learn humor.
Mind your liquor and know your gauge.
Be mindful of what you listen to. Since most times we tend to reproduce what we hear
Keep good company
Quickly admit when you are wrong and apologies. Apologizing doesn't make you weak. It's actually a strength
Learn to say the magic words "please" "excuse me" "sorry "" thank you" "pardon me"
Wish the success of others
Don't pick unnecessary fights
Learn to do things for others without expecting anything in return
Be flexible and open to change
Take alone times
Easily forgive others. To err is human and to forgive is divine
Make breakfast in bed oftentimes
Don't ever send more than two texts in a row to some person
Don't call more than twice in a row. Instead, just leave a message
Never pick your nose in public
Always smell nice, use a deodorant
Make your handshakes firm
Don't pretend inability. If you can't do something, don't say you can
Don't wear dusty shoes. Always clean your shoes.
When going on a date be very polite
Be quick to offer your jacket if a lady looks cold
Be a good guy even behind the scenes
Always show up at an event like birthdays, weddings, baby showers, etc. with a gift
Share your ideas with those around you except for a good reason
Don't wear wrinkled or rumpled shirts
Be gracious
Be humble
Offer your seat to ladies especially the pregnant
In every aspect of your life strive for excellence
When intending to go for an event, if you can make it let them know beforehand.
Lead by example
Have high standards and values
Always keep your and don't pick on little issues
Be authentic and genuine
Respect peoples space
Don't be polygamous in a relationship. Keep to one lady at a time
Don't intentionally hurt people's feelings
Encourage people especially your partner to pursue their goals and dreams in life
Be a good listener
No one or two sports and be good at them
When going out on a date, put everything into thought
Encourage people to be better
Send flowers and chocolates to your significant other often
Pull out the chair for a lady
Compliment your lady when she is looking nice
Stand when a lady approaches or is about to leave a table
Always keep your room tidy
Take responsibilities
Learn to prioritize things and keep the ones important to you
Be reliable
Always look sharp
Check up on a friend after they leave your place to ensure they got home safe
Embrace loyalty
Open the cab door for people regardless of their gender
Wrapping Up
ALSO, READ The Major Importance of communication in a relationship
Interesting ways to deal with DUI depression in 2021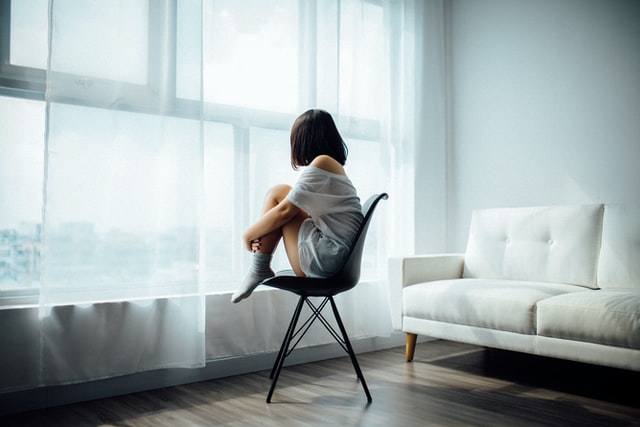 Driving Under the Influence (DUI) refers to driving while under alcohol or any other substance. DUI is also known as DWI in several areas in the United States. Driving is unlawful in most states in America if your blood alcohol content (BAC) exceeds the 0.08 percent threshold, and your BAC is usually measured by a blood or urine test. Driving while intoxicated is considered misbehavior a violation of the law, while repeat offenders may face criminal charges.
Depression is one of the unexpected and rarely acknowledged consequences of a DUI. Many people, especially those who have had their first DUI, express symptoms of depression following the arrest, such as intense grief followed by rage and melancholy again. These folks wonder how to deal with DUI depression. Instead of therapy and, mental health treatment through full-spectrum CBD, they frequently waste a lot of time wallowing in their folly and feeling like losers, and this depression and grief may last from a few weeks to a year.  As a result of this, self-esteem is severely affected, and people begin to despise themselves. Aside from mental health issues and despair, it has a significant negative impact on their financial, social, and professional lives.
First Time DUI Charges:                       
According to statistics,  most DUI accusations are filed by first-time offenders who have never been in problems with the law before. For the first time in their lives, they will be punished. Without adequate treatment and therapy, this depression can turn into suicide: often these are the people who think they have lost their self-respect and reputation. They are ashamed of their detention and unable to cope with family and friend's pressure and only see one way to get out of this situation by killing themselves. Most first-time offenders see the consequences of a DUI on their mental and emotional health almost immediately.
Understanding how to deal with DUI depression for first-time offenders is essential as they are more prone to panic attacks. They face colossal family, social, and employment challenges ranging from having a suitable job to providing a  home for their family.
DUI Instantaneous Consequence:
He will be sentenced to prison shortly after being arrested on DUI charges and his driving license will be canceled as well. He will employ a lawyer to help him prepare for the court hearings over the coming two weeks. His DUI counselor will attempt to finish the necessary paperwork for his client's release. A competent attorney will quickly get his client out of jail while an inexperienced one will make the problem worse.
Then there are those who, after being arrested for DUI, instantly go into denial and refuse to recognize the allegations, as if everything would magically disappear. Consequently, they will be unprepared for the DUI hearing and will be unable to defend themselves in court due to a lack of adequate paperwork and study. This is certainly a failed strategy and there are more chances of severe penalties.
Apart from the immediate outcomes of arrest, a DUI charged individual face several short and long-term impacts. He has to deal with enormous pressure from society, family, and friends, ranging from unemployment to poor self-esteem to mental health problems. In situations like these, one must hold himself and hope for the better. Therefore it is critical to understand how to deal with DUI depression. Full-spectrum CBD  products are one of the solutions for reducing depression, as many specialists feel that CBD provides better anxiety assistance. Everyone passes through difficult periods throughout their lives, but there is always hope at the end of the tunnel.
Dui emotional stress:
Emotional stress and severe mental disease are two of the most serious consequences of DUI accusations. Many first-time offenders experience a year-long phase of sorrow and melancholy. In most cases, People's failure to grasp how to deal with DUI depression is one of the primary causes of sadness. DUI-charged individuals are sometimes being bullied among their social circle. Resultantly they even try to kill themselves to ease the agony of being bullied.
This seriously affects an individual's self-esteem and he starts hating himself. These difficulties may drive an individual to withdraw from friends and family and he begins to shun social situations. It might be tough to move on after being subjected to public scrutiny or criticism. Therefore, one must seek help from the therapist or any psychologist to cope with the situation.
Dealing With Financial Stress:
          Aside from mental illness and sadness, financial matters further deteriorate the problem. The financial burden of a DUI is one of the first difficulties that offenders confront. A DUI may cost anywhere from $4,000 to $17,000 in the United States. You're dealing with a significant quantity of money between fines, attorney expenses, and insurance fees. Even if you're in good financial shape, this is an unexpected expense that may cause a lot of worries. A DUI may be devastating if you're just scraping by and living paycheck to paycheck. The most devastating aspect of a DUI arrest, according to those accused, is the financial burden which consumes a lot of their financial resources. Resultantly, inadequate financial resources lead to severe anxiety and depression. Like any other problem, financial stress can also be dealt with.
Family Issues and Unemployment Problems:        
Another disastrous outcome of DUI charges includes housing and unemployment problems. DUI charged individual may lose his job as a result of taking too many days off to prepare for their hearings, or he may be fired for illegal conduct as a result of the DUI accusation. Those who are permitted to keep their employment may be ostracized by their coworkers, making team tasks impossible to execute. Many people are turned over for promotions, which limits their earning potential. This results in severe family issues and anxiety problems. A DUI conviction might exclude someone from leadership roles in voluntary and community groups outside of work. Others may no longer see the person as a role model, and friends and neighbors may cease to visit. Other people may even forbid their children from socializing with the children of the DUI offender at school or in extracurricular activities. Therefore, understanding how to deal with DUI depression is critical for these DUI convicts since they are more susceptible to panic attacks.
 ALSO, READ HOW TO CULTIVATE A POSITIVE MENTAL ATTITUDE
Basic Freedom Right:
Unfortunately, public transit is neither as efficient nor as handy as owning a car. Having your driver's license suspended is a problem that affects your freedom of movement. It might start to drag you down if you don't feel like you have the flexibility to go to work or do ordinary errands on your own. A DUI conviction may hurt your mental health since it might make a person feel trapped in a situation he can't get out of.
Best way to deal with a DUI:                                                                       
The best approach to deal with DUI charges is to look at it as a chance, especially for the first time. You must consider it a red flag and a wake-up call, warning you about the implications of your choices. As a result, you'll be more cautious about your activities in the future. Furthermore, this may reveal an alcohol issue you previously refused to acknowledge. It gives you the option to undo all of your prior wrongdoings and start again.
Counseling may be one of the best options as it aids the individuals in the development of coping skills, and helps them to better deal with the psychological effects of a DUI conviction. It helps you in developing a coping mechanism to deal with anxiety and depression.
Moving on from DUI / Conclusion:
Although there are severe impacts of DUI, yet there are methods to cope with its impacts. Here are some suggestions on how to deal with DUI depression :
First and foremost, it's vital not to beat yourself up and criticize yourself over a DUI arrest. While it may seem like you'll be suffering from a DUI for the rest of your life, you'll ultimately get over it.
The court may order that you complete a drug and alcohol education program and undergo an alcohol examination. It also includes advice on how to avoid driving while intoxicated as well as a review of your drinking habits. Take these lessons carefully so you don't make the same mistake again and learn how to deal with DUI depression.
Don't drive your support system away and let your friends and family assist you. Seek professional help from therapists; he may suggest full-spectrum CBD products for mental well-being.
Concentrate on your physical well-being; exercise and a healthy diet can help you battle depression.
Keep yourself informed and do your homework. Gaining a better knowledge of your DUI charges is key to understand how to deal with DUI depression.
ALSO, READ 12 Tips to help children escape the cycle of anxiety