Pros and Cons of Marrying a Younger Woman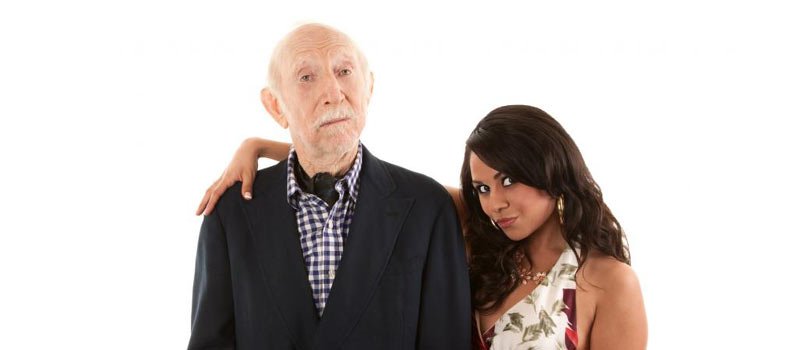 Last Updated on August 26, 2022 by Joshua Isibor
Marrying a younger woman these days doesn't raise many eyebrows like before. Gone are those days, when the masses see it as marrying a lady young enough to be their daughter. But now, it has become pretty normal. A lot of people have asked me, what's the age difference that shows that an older man is marrying an older lady?
I always replied then that it is when a man of 48 is getting married to a girl of 20. Then, it could be said that he's marrying a younger woman. It can be thrilling when you marry a vibrant, clever, and pretty girl in old age. Choosing a life partner for men is much easier than for ladies, it has always been said that "the younger the better".
What are the Advantages of Marrying a Younger woman?
1. You'll get a chance to become a father: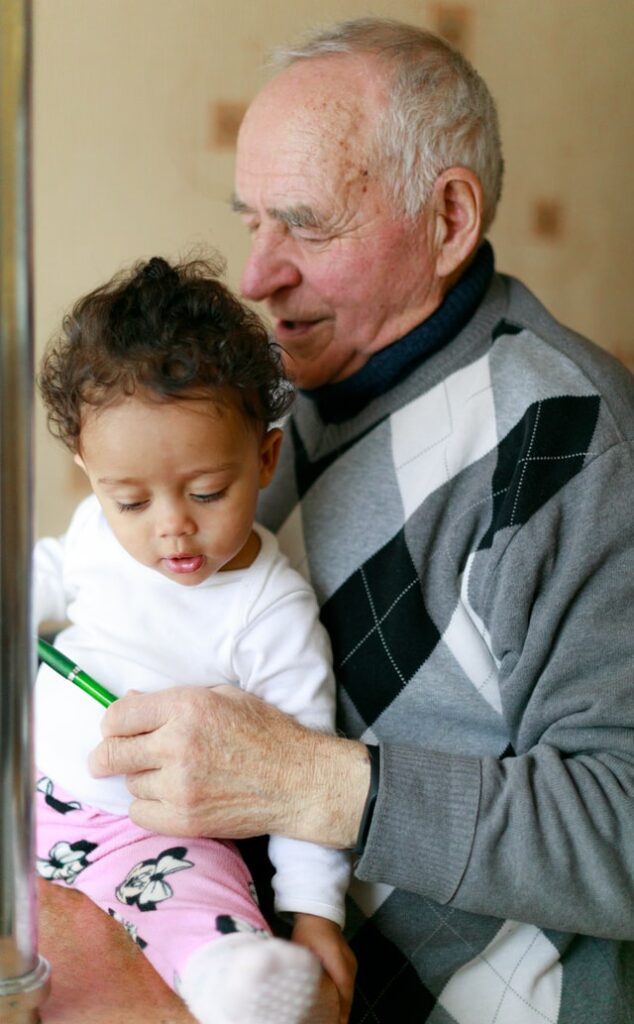 One of the pros of marrying a younger woman is that you'll get a better chance of becoming a father quickly. It means that if you marry a lady, who's very close to your age as an old man, she may have reached menopause unknowingly to you. This will make it a problem for her to conceive.
Ladies ranging from teen to the age of 40 are much more fertile than a lady of 48. Therefore, you won't pass the emotional torture of not having a child except there are other underlying factors that may cause her not to get pregnant.
2. You will keep up with new trends
Have you seen an old man tweeting or Instagramming? This is because someone has influenced him, it could be his kids or his new wife. When you get married to a younger lady, she'll keep you up with the latest trend of technology. She'll make your virtual life 10X more active and vibrant.
Even when she starts producing kids for you, your children would be so amazed how you were able to meet up with the latest trends. One of the advantages of keeping up with the new trends is that you'll have less chance of someone trying to scam you because you know how things work!.
3. She'll awaken your youthful Life Again
Marrying a younger lady is not like marrying an older woman; An older woman would prefer to sit at home all day, read books, watch TV or Visit a Family Member. But a younger woman would want to spice the relationship by making you guys go for a vacation, beaches, Cinemas, or Clubbing. She'll raise you from your armchair to explore the world. You'll enjoy Her youthful vim and vigor.
4.She'll Never bore your sexual life
A younger woman would always want to utilize, explore and fulfill her youthful Age. She'll never bore or deny you sex like an older woman. As an older woman's age increases, she'll start experiencing low libido. She can decide to stay a whole month without having sex with her husband, but this can't happen when you marry a young woman.
5. She's incredibly attractive (beauty satisfaction)
When you get married to a beautiful young lady, everyone around you would be envious of you; including your friends, family members, or at work.
Also, you feel satisfied and happy to flaunt her around.
ALSO, READ 14 THINGS EVERY WOMAN WANTS IN THE MORNING BUT WILL NEVER TELL YOU
What are the Disadvantages of Marrying a Younger woman?
1.She might get bored with you
Remember that you're just like her father but primarily her husband! She might often get bored being around you
Why she might get bored around you?
• Your conversations might not align with hers. Because while she is talking about the latest trends, and you might be so backward in the conversation.
• You may choose to go to bed earlier than her while she wants to spend more time with you. this might make her bored.
• When she's looking for who to have a conversation about the latest tv series on Netflix, you may be the last option she'll go for.
What to do?
When she gets bored around you, what you need, is to learn how to adapt and make her feel she's married to her age mate. Always distancing yourself from what she loves might make her cheat on you so quickly.
2. You can get uncomfortable with the other's perception of your relationship
Irrespective of how bold you may be when you get married to her, you might be feeling so shy and uncomfortable with others' perceptions. The first impression anyone would get when he/she gets close to the both two of you, would be; Is she your daughter? Wow! Your daughter looks so pretty? You guys look alike, are you guys related (or is she your daughter?).
3. You'll be getting threats from Younger men
After marrying the young lady, you may start having the feeling that she'll soon cheat on you with someone whose cutie, muscular, and has better stamina. Almost all men who engage themselves in marry a younger lady always experience this kind of insecurity.
4. You might get bored with her
In no #1, we talked about her getting bored around you, it could be a vice-versa too. For instance, if you're trying to make a reference to a popular story that happened in the 1980s and you're trying to tell her the story, she won't flow well and this might make you get bored easily when you're with her. Another minor incompatibility that you'll notice is that,
• Your music taste differs.
• She might have little or no idea how to budget her money very well.
• Her immaturity might be exasperating.
• Her intellectual contribution might be vague.
5. Having a Younger wife makes you feel Older
One of the reasons why most men marry young women is for them to feel younger even when they are old. They'll actually make you feel alive due to their bubbling nature and high energy. One way to you'll know you'll feel older is when you are in the midst of her friends, then you'll know you don't actually fit in. and probably you might have kids who are in the same age categories with her.
All marriages are the same, regardless of the age difference. What matters is love, honesty, communication, the ability to be open, and understanding. Then you'll have a happy home.
Wrapping Up
Getting married to a younger woman that loves you alot is an amazing thing. The most important thing to keep at heart is to have fun with each other and live happily after.
ALSO, READ How to make a girl feel special in a relationship