Planning A Romantic Getaway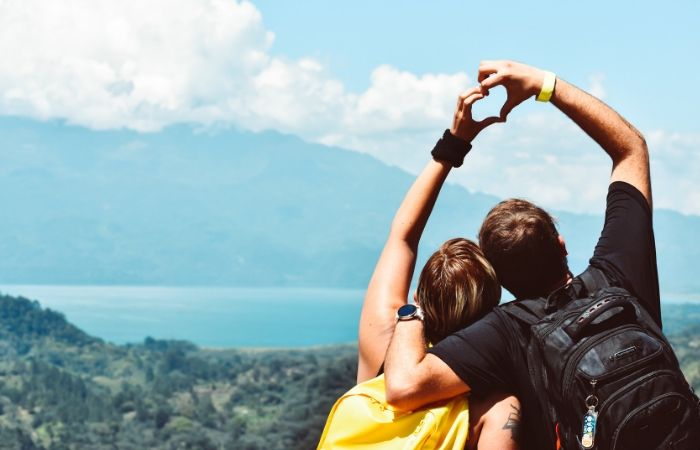 Last Updated on April 11, 2023 by Joshua Isibor
A romantic getaway together can add some spark to a relationship and make your relationship a happier one. Here are some tips to do so and enjoy company with your significant other. 
Focus On Simplicity
It is easy to get carried away when it is time to plan a romantic getaway. Instead, you will want to keep things as simple as possible. The goal is to relax and make sure you are learning more about each other and keeping the trip as short as you can. This will allow you to enjoy the trip and also avoid putting too much stress on yourself during the trip. As time goes on, you can go on difficult trips that require intricate planning.
Put The Phone Away
This is not the time to stay on your phone all the time. You will want to put the phone away and have limits on what you are doing when it comes to the trip. Focus on each other during the trip. This is most important as a couple.
Be Flexible
When you are planning this type of romantic trip, you will want to make sure to stay as flexible as possible during the process. It is not easy to do this when you have so many things on the itinerary and it becomes difficult to keep up. Any trip that is too busy will become cumbersome and not worth it. There are plenty of great hotels to take breaks in the UK. You can enjoy yourself and plan to rest between activities and be ready to make adjustments during the process too. 
Communicate With Each Other
You should always be aware of how the other person feels. This is key when it comes to making sure you are addressing underlying issues and ensuring both people are having a good time. It's not just about asking once but keeping tabs on each other at all times.
Spend Some "Me" Time Too
It is easy to always want to spend time together and that is great for a romantic getaway. However, you will also want to take the time to focus on yourself too. This can be done by taking a few hours during the trip to just relax on your own. You can do different things based on whatever you believe is going to be fun at that moment and it does not have to be with your partner. It can even be something as simple as going for a massage or sitting on the beach reading a book.
Take Care Of The Issues Right Away
It is common for issues to arise during a trip. Discuss them with your partner and take care of the problem as they come. Don't let them simmer for too long as that will ruin the trip.
ALSO, READ BEST ROMANTIC LOVE LETTERS FOR HIM OR HER