Signs He's Afraid of Losing You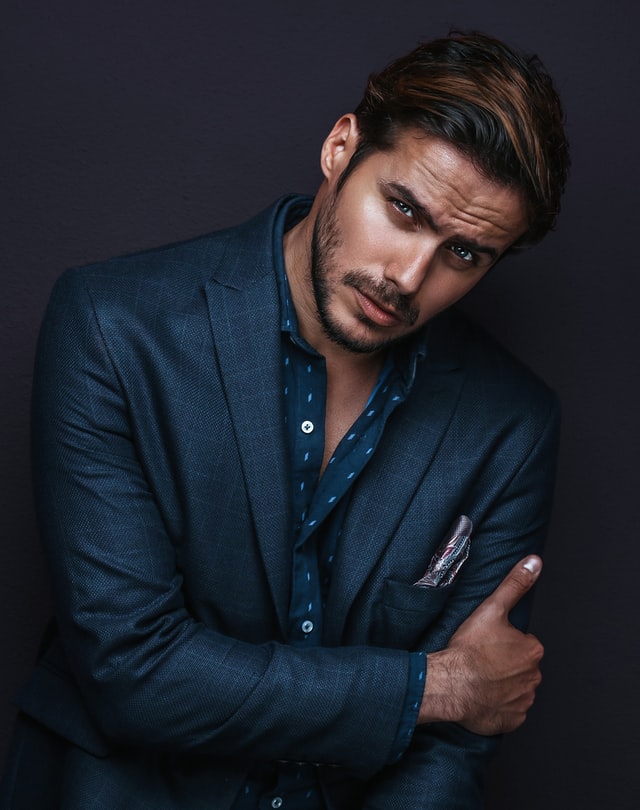 Last Updated on August 26, 2022 by Joshua Isibor
Having a guy who loves you so much in a relationship is really an amazing experience but seeing signs that he's afraid of losing you is a sweeter sign to behold.
It's very important to watch out for these signs because, at times, a guy might be cold to you because he doesn't love you, and at the same time, he can be cold to you because he loves you. When a guy starts showing signs that he's afraid of losing you, then you know that your relationship is pretty serious. A boyfriend that is not afraid of losing the relationship will see a shaking storm and fall away, but a guy who's afraid of losing you to another partner will want to do all means to make sure the relationship is standing strong. if you have this kind of guy,  then you rest assured that your relationship is secured.
How do you know when a guy is scared of losing you?
1. He surprises you with gifts for no reason:
When a man is deeply in love with a woman, he can decide to be giving her gifts for no reason. One of the reasons why a lot of men are not so generous in giving gifts to their partners is because they are not emotionally safe and they are afraid of breaking up.
A lot of men usually quote this," I don't think I'll be sending her gifts except on her birthdays, I don't want a situation whereby I'll spend all my money on her and she'll still leave me for another dude. "
Giving you gifts always signifies that you're a priceless asset to him and he doesn't want to trade you for silver or gold. Whenever he gives you a gift, he maintains eye contact with you, watching you smile whenever he gives you a gift.
2. He always sources out time to be with you
We all know that quality time matters in a relationship. Lack of quality time will always lead to a crack in a relationship. Here, he doesn't act like those in a regular relationship. He's always breaking the bank to meet you, irrespective of the consequences of doing that.
You'd notice that he's always the originator and the initiator of every activity you make together such as vacations, dates, etc.  A man who's afraid of losing you would always have this feeling of insecurity. He'd be saying stuff to himself such as, " I need to see my angel. I can't risk losing her to any guy out there!! I need to give her maximum attention."  A man who's afraid of losing you will give you no breathing space, he may act like he's obsessed with you.
3. He is Overprotective
A boyfriend who's afraid of losing will always be overprotective. He'll treat you like an egg. A man may hide his feeling for you not to feel that he's over loving you but his other actions will make you know he adores you.
Whenever you have arguments or a fight with a friend or anyone, he always takes your side. He always wants to save the day. He does that simply because he wants to be your hero. The fact is that he won't fall for you when he doesn't feel like he's your hero.
According to a study published by the physiology and behavior journal, it was said that the Male's testosterone makes them feel Protective over their partner's safety and well-being.
4. He avoids fighting with you
Have you ever fought with your boyfriend and he avoids retaliating or flaming things up?  This could be a sure sign that he's afraid of losing you. To him, fighting with you might make him feel that he'll lose the relationship sooner or later. He always tries to play safe whenever he's with you. this is because fighting has never affected any relationship positively.  A man that's not afraid of losing you will fight back to make sure he wins the fight.
The best thing he'll do when you fight is to walk away and probably have a one-on-one conversation with you later to settle the last fight peacefully.
ALSO, READ BEST ROMANTIC LOVE LETTERS FOR YOUR PARTNER
5. He Keeps Supporting You
No matter what happened, he'd be there to support you. if you're a university undergraduate, he'll still be there to wake you up at night to read your books. He always wants to see you have a happy ending. Everyone indeed wants a partner who's supportive irrespective of how inconvenient the situation might be, but unfortunately, not everyone is lucky to get such a partner but if you have one, then you should be lucky.
As a lady, if your partner is not supportive, you don't need to conclude! It could be that he, himself, is having a hard time and might be needing someone who's going to support him.
One sure sign to know that your partner is supportive is that, for every little support you need, he'll just take it personally just to make you see a positive end.
A supporter is an encourager, even if the finance is not there, he'll encourage you and also help you to follow your dreams. The reason why he's doing all these is that your happiness is his.
6. He makes sure that your fights don't last more than a day
A man who's afraid of losing his woman knows the entire relationship tips to make sure his relationship stands. You can never see a man who's afraid of losing his relationship carrying over a quarrel to the next day.
He can't go for days without talking to you; this is the reason why you should cherish a guy like that. So whenever a quarrel emerges between the both of you, he'll be the one to apologize to you first.
7. He cares about your family
A man who truly loves you will take your family matters as his. He'll try to fix them. He'll definitely subtly do this so that he'll not look desperate.
The reason why he's so passionate about your family is that people that mean something to you also mean something to him. He also knows that his family might be an in-law to him in the nearest future.
8. He's acting nervous around you:
He might suddenly start feeling afraid, or worried about the relationship. Some of the reasons why a guy may feel nervous are:
fear of rejection: The fact is that someone can still be beautiful, rich, and still be rejected. Rejection varies though.
When you hang out with men of high class
Overthinking: Overthinking usually gives rise to doubt and anxiety.
Fear of losing you… fear varies!
When a guy starts acting nervous around you, he'll do anything to make you happy. This will make him more nervous about pleasing you.
Some of the signs that show he's nervous are that
he fidgets when talking to you.
Acting Weird
Afraid of having a good conversation with you.
9. He constantly seeks out your advice
If he regularly meets you, telling you a deep secret about himself, and seeking advice from you, then you mean the whole world to him. Most men are being secretive to their partners, so when they do this always cherish this
10. He wants to Meet All Your Needs
Whenever you're broke or in need of a thing, he can break the bank just to make your wish come true. A guy that's afraid of losing you is never a Joker when you're in need.  He can decide to starve just to make you smile.
He'll never think twice about helping you, to him your needs are also his. At times, his friend may think you're using voodoo on him because of the extent his going for your sake. He might not give you 100% of what you desire but his little effort will make you know that, if he has more resources then he can help you without worries.
11. He's futuristic
When you guys are alone, you'd notice him talking about the future, probably marriage or having a vacation with you.
12. He can't stop complimenting You
One of the things men do when they are afraid of losing you is that they keep complimenting you.  He'll look at you, and whisper those romantic words. At times he might look like he's all over you even on social media. He can go as far as commenting on your photos on Facebook or Instagram whenever you post new pics, and also when you prepared a good meal, helping him out with chores too.
13. He always wants to see the end of Your Pain.
He'll never risk leaving you in that pain he found you in.  He'll do everything to walk you out of the aisle of that pain. A guy who doesn't value or has this fear of losing you might leave you in the middle of your awful situation. His mind will be  " I have other personal issues to fix, I guess I'd just have to leave her in that situation, I believe she'll sort herself out ".
When you have challenges, he'll be there to strategize with you and map out how things should go.
Wrapping Up
A relationship is all about investment. If you see a guy who's fully devoted to your affairs and investing in you. then you need to stay glued to Him.  If he's not showing all these signs, don't just cut off the relationship! Give it some time for it to grow, don't force it. It could be he's passing through a challenge or planning to give you a surprise.
And you need to give him that room of feeling comfortable that he is not losing you. That you appreciate all his efforts and you want him to. And mind you, if you don't want a guy at the beginning, don't go accepting things from him, allowing him to spend all he has just to keep you when you know that, you never wanted him at all. Playing games with guys like this will leave them traumatized for the rest of their lives. So do the right thing and play safe.
ALSO, READ SIGNS YOU ARE NOT INTELLECTUALLY COMPATIBLE WITH YOUR PARTNER