SIGNS YOU ARE NOT INTELLECTUALLY COMPATIBLE WITH YOUR PARTNER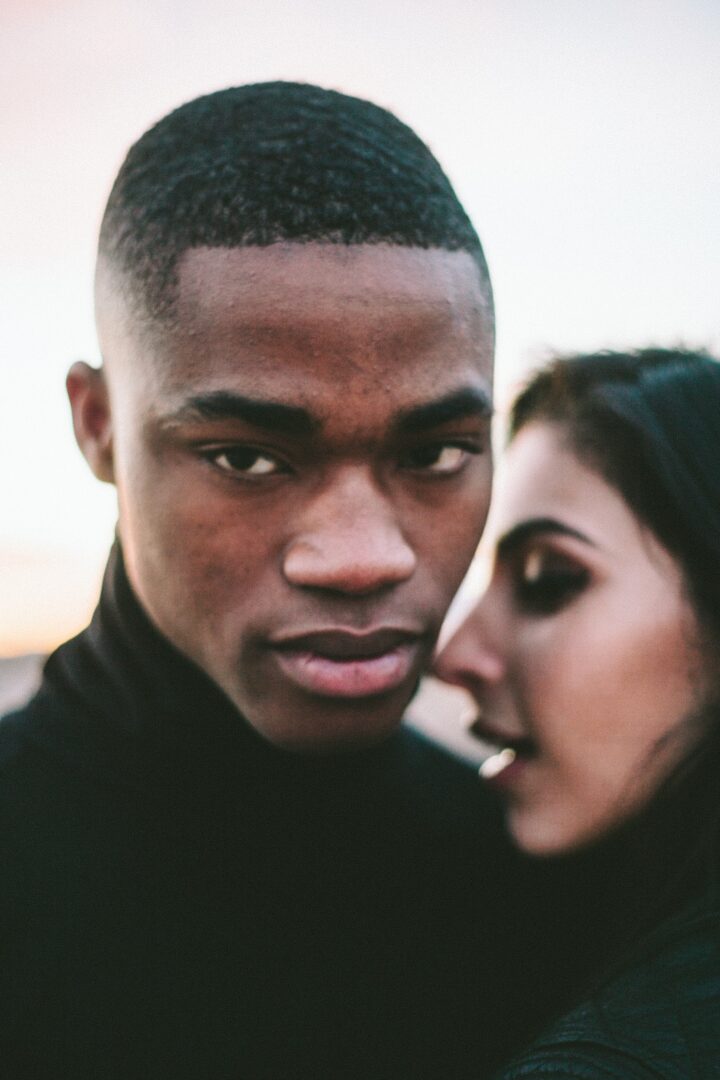 Last Updated on August 25, 2022 by Joshua Isibor

For a long-term relationship, compatibility in all aspects is super important. For example, having shared values, expectations and aspirations are the primary things partners need to see eye to eye on. According to experts, intellectual compatibility in A relationship is of very high importance.
Jenna Ponaman, CPC, once said that "Intellectual compatibility is when both people are mentally stimulated by the same conversations". Of course, this doesn't necessarily mean that you both have to be on the same IQ level but have the tendency to engage in deep and meaningful conversations that are mutually interesting for the two of you.
However, you should also note that no matter how much in love you are with your partner, there is a very high probability of very serious issues coming up if you both want different things in life and do not complement each other, and have the same goals.
In other words, it is really difficult to make a relationship last if you and your partner have nothing to talk about. So, according to experts here are some signs that you and your partner may not be intellectually compatible;
12 SIGNS YOU ARE NOT INTELLECTUALLY COMPATIBLE
1. YOU HAVE DIFFERENT IMAGINATIONS OF THE FUTURE.
When it comes to issues of marriage, children, or other personal goals and you and your partner don't seem to agree, then there is a red flag. It simply shows that you both imagine different futures and different things in life which cannot be compromised because it would only bring about feelings of unfulfillment and unhappiness.
Such incompatibility should not be managed as it might lead to emotional trauma as time goes on.
ALSO, READ SIGNS OF EMOTIONAL MANIPULATION
2. WHEN THERE IS A STUDENT-TEACHER FEELING.
According to a licensed marriage and family therapist, Heidi McBain, M.A "If one partner feels intellectually superior and the other feels intellectually inferior, this can be a big problem in the relationship".
Have you ever been in a situation where your partner tries to turn every little mistake into a teachable time? Does he/she always claim to be right and you wrong? Do they correct everything you do or say? Does your partner always make you feel guilty for something when he/she is entirely at fault? Do they interfere whenever you want to talk? This can make the relationship to be biased as one partner has taken the role of a " teacher " and the other the role of a "student".
You can have an open conversation with your partner if this bothers you as they may not even realize that they are doing it. Being highly intellectual shouldn't cause discomfort and incompatibility.
3. BOREDOM

You and your partner will need to work on your intellectual abilities if there is a feeling of boredom.
Whenever you feel bored and tired with the topics your partner brings up or the way they communicate, this is usually a sign of intellectual incompatibility.
According to Rosalind Sedacca, bored partners will find themselves calling friends, family, and other persons frequently to get the excitement they are lacking in their relationship.
Nevertheless, if there's any evidence of an intellectual difference in your relationship, have it in mind that you cannot just force your partner to change who they are. You can instead find other factors that strengthen your relationship.
Make an effort to discover other mutual interests if you wish to improve your connection with him/her and give you something of real value to share.
4. HAVING ONLY SMALL TALKS
There is an intellectual incompatibility In your relationship if you can't discuss any serious thing with your partner or have long discussions.
Although it could also be a sign that you are not yet comfortable with each other because having a deep and meaningful conversation comes with time, with someone you have been with for a very long time.
However, if you have been together for a long and you are no longer having more exciting and meaningful discussions about topics you care about, then compatibility is lacking.
5. YOU PRETEND
When you can't be yourself in front of him/her, you struggle to meet up with his expectations at the expense of your happiness, you inconvenience yourself to please him/her, and always strive to strike a rapport and develop a good understanding level, then it might be a sign that you are intellectually incompatible because when you are truly compatible with your lover, you do not shy away from expressing your true emotions.
6. WHEN YOUR PARTNER DOES NOT TREAT YOUR NEEDS AS IMPORTANT
When your partner does not value your needs whether sexually or emotionally there is a problem. If he/she takes you for granted and you are the only one who really strives to make the relationship work or he/she is unapologetic when you are disrespected then the intellectual incompatibility can't be overemphasized.
Everyone at one point in time loves to have his/her opinion matter and not be made to feel less important as this can cause low self-esteem. Avoid such toxicity and never let anyone silence your voice.
7. FEELING OF COMPETITION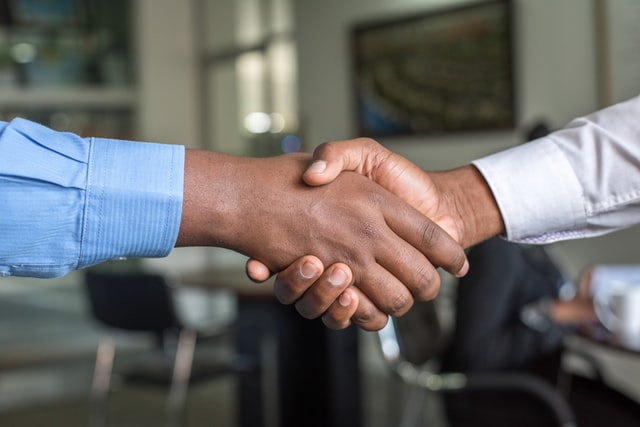 If you feel like you are always competing against each other or if your partner feels more like an adversary and less like an ally, then life Coach, Nina Rubin, M. says it might be a sign of intellectual incompatibility.
Couples shouldn't always have the need to outdo each other although there is something called 'healthy competition. As much as being competitive can be a fun way to flirt with each other, if that is your choice, it shouldn't be happening all the time.
If this is happening, it is of utmost importance to speak up early and let your partner know how you feel, in a relationship, there is enough room for each member of a couple to succeed. Making every activity competition will make it difficult for you both to grow together.
8. LACK OF CONFIDENCE IN YOURSELF WHEN AROUND THEM
You may be intellectually incompatible with your partner when you start feeling resentful, jealous nervous, or less confident around them.
You tend to agree with and say yes to everything they say even when you are not comfortable with it because you doubt yourself to really know better.
This tends to occur when one partner has a habit of interrupting, over-explaining, or sometimes even putting their partner down. If this is the case, be aware that your partner putting you down has nothing to do with you or your intelligence level, rather it might be that you are not just that compatible.
Speak up if this does not go well with you to avoid the feeling of being belittled because they may not even realize they are doing it.
9. MORE FOCUS IS ON THE PHYSICAL ASPECT
Even while it is perfectly OK for a relationship to be purely physical, take note if you or your partner is trying to connect on a more emotional level, but instead, things get diverted to the physical. For example, if your partner tries to attract you with physical acts whenever you try to have a deep conversation, that is a sign to look out for. Most times, this happens because they may not know how to be engaging with you on intellectual topics so they rely on their strengths instead.
If this is the situation, ask them what they are looking for from the relationship to see if you both want the same thing.
10. YOU FIGHT WRONGLY
It is absolutely normal for every couple to disagree, argue or fight once in a while but the way both partners resolve the issue determines how compatible they are together. If one or both of you likes to sweep the issue under the carpet and pretend like nothing ever happened or keep on complaining about the same issues, it shows that both of you are finding it difficult to resolve the problems from the root. This can be counted as a sign of incompatibility.
11. YOU DON'T FEEL LOVED
If it gets to a point where you feel your relationship has lost its spark and you both do not have the same emotional connection or you believe it is not working out anymore despite putting in your best efforts and your love is not reciprocated. Then, maybe it's best to accept the fact that you both are not meant to be together and that it is time to move on.
12. INSTINCT
Sometimes you might not have any misunderstandings or fights with your partner but will have a feeling that something is off in your relationship. You should know if the relationship is meant for you or not and you can do that by relying on your gut feeling.
In conclusion
you need to find someone who is truly very close to your choice for at least 75%. A good intellectual relationship is a secret to a successful relationship.
ALSO, READ SIGNS YOU ARE DATING A NARCISSIST