Obvious Signs your wife wants to leave you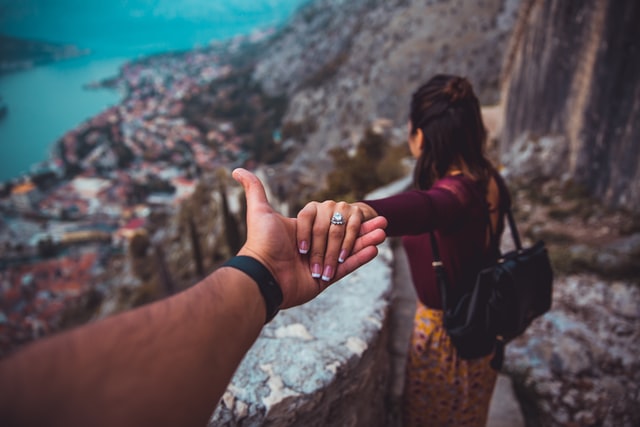 Look, it is true – you are no wizard, but for an imminent break, there would surely be signs your wife is about to leave you. A lot contributes to the future of your relationship, but in the long run, your ability to identify majority (if not all) of the signs your spouse gives off – and the best practices to win her back – is what keeps your marriage together.
Why Does Your Wife Want to Leave You?
Definitely, a perfect relationship is not worth sacrificing anything for, and no woman in her right mind would want that, but when you observe some of what would be highlighted here, then you should understand that some things are beginning to happen that you probably didn't take cognizance of until it escalated.
A review of other Google queries relating to questions some husbands ask when they feel like they are losing connection with their spouse goes along these lines:
Does my wife love me? How to know if my wife loves me. Why is my wife not interested in me sexually? Why does my wife suddenly want to go on a break? Why is my wife mean / rude to me? Why is she spending more time away from me? How to know if my wife is cheating. Why does it look like my spouse is avoiding me?. .
My guess is, you are reading this because you either stumbled upon this post or you searched it out because you're beginning to feel distant from your spouse and you really cannot decipher what's wrong.
What Does Intimacy Really Mean?
Truth is, it is a hideous task; trying to (be aware of, and) understand each other's feelings totally. It takes bonding to become one, and it takes understanding to relate and live together. The role of proper communication of emotions cannot be over-emphasized, but when even talking becomes a task on your to-do list – that almost never gets to be ticked, then it becomes impossible to fill in on how you and your spouse relate.
A relationship is based on Intimacy, and though you may feel like it is something you've already got worked out, there are facets that you might have had lagging. Or maybe misconstrued.
According to an interview with Huffington Post, Christine Wilke, a marriage therapist, reveals that "most issues leading to divorce circle about the need for women to feel seen, heard, appreciated and validated." Further on she says, "sadly in most cases the issue is not really noticed until it has deteriorated to the divorce level."
In a similar interview, Kristin Davin, a psychologist, and mediator lays emphasis on the need for both parties to "show up." She said, "Most women carry the weight of their family without considering their husbands because they feel left out."
So, what does intimacy mean? In some cases, it is viewed as the feeling bred off togetherness, closeness, friendship, fellowship, and involvement in one another. According to Wikipedia, genuine intimacy in human relationships require dialogue, transparency, vulnerability, and reciprocity. All four; a subject of our humanity being laid as the driver for deeper relationships.
In the past, a wife had to stick with her husband for life even if he mistreated her because it was shameful to divorce. Unfortunately, that's not the case anymore. TV shows, movies, and pop singers have made the idea of affairs, divorce, and starting a new life seem cool. Hence, the quote, "Marriage is not a bulletproof."
I saw that quote somewhere and I can say, it rings true. In today's world, if you want to keep a relationship together, you have to build on the respect, attraction, and love that your wife feels for you, rather than taking it for granted and expecting that she will stick around because you are married.
It's safer to say that if you want your wife to stay with you forever, you have to continue working at being the sort of man that she wants to stay with for life.
If you observe the following behaviors in your spouse, or you find yourself stuck in similar situations as relayed here, then there are probabilities that she is considering a break from you.
3 Signs your wife wants to leave you
1.Arguments.
Arguments between couples are caused by a long list of underpinned realities; Children, Leisure, Work, Money, Habits, Relatives, Chores, Commitment, Friends, Personality, Intimacy, even more. They exist because (one or) both parties are trying to make the relationship better in ways the other doesn't agree to.
This is seen to occur more often than not between couples that are still trying to blend. But once the argument stops there are two reasons.
1. You've finally found a level ground for both parties to agree, and this is the good side of it.
2. The second part gives off the impression: "You never listen to me!"
A statement like this reveals that she has tried to communicate with you in all of the ways she thinks wise (or possible), but hasn't been able to have any effect on you.
At this point, you'll notice that most of the arguments that come up would have the same theme. With time, she believes you're unchangeable, unyielding, and her life would make better sense if she was away from you. Hence, her next step. To quit arguing with you. A depiction that she has finally given up on you.
ALSO, READ  Obvious signs your partner is cheating with a coworker
2.Withdrawal.
There are several forms in which withdrawal can come; your spouse suddenly has piled up excuses not to be together. When she's beginning to do things without you in it – more timeout with friends, and you notice several other excuses ranging from piled up work and (feigned) tiredness, even as a reason not to be sexually intimate. When she starts to abhor physical contact with you. No holding hands. No closure. You might be experiencing withdrawal.
Now, there are two sides to this coin. She might actually be caught up with work and all the excuses you observe might be genuine, but you might be feeling this way because you defaulted in some things you might want to check out:
1. You may have neglected her for a while and are now feeling guilty for it. Have you in any way neglected her? Probably your work hasn't given you the opportunity to be the better husband you want yourself to be? Then, you might want to actively work on becoming the man for whom married. This would mean imply that for the expected love, respect, and attraction to stay alive for life, you because things felt so good at the start.
2. You may be making her feel less important, unintentionally. A time would come when she would feel like she has had enough of the ill-treatment you give to her, which has led to her feeling unhappy in the relationship. It could mean that your wife's attraction for you has faded, as she feels disrespected. The best option for her to regain her respect would be to withdraw from you.
3. You may have been expecting too much from her –a little over the border. This goes along with the second point raised. Just like you, she's human, and everyone has limitations in some ways. The least you can do is appreciate her for the little she does (especially if she isn't a housewife).
The little sacrifices that go unnoticed and unappreciated are part of what can contribute to a feeling of neglect, and all other ones that might stem up from there. Gary Chapman, author of "The 5 Love Languages," emphasizes the need for each spouse to understand, as well as, fill each other's emotional tank.
3. Priority.
This is meant to be obvious, for someone that is already being withdrawn from. You've been unyielding, and dissident. And that has dropped your rank too. She now prefers outings rather than stay in the house with you; a timeout with friends (family, and maybe a new guy), and her plans are gradually excluding you, even financial plans. If you notice this, you're no longer top on her priority list. It takes two to tango, but you've slipped through the rank that she no longer makes contentious efforts at salvaging the family.
Now, I've tried to be explicit enough in giving you a compressed pattern that you should look out for if you are feeling like your marriage is going in the divorce direction.
As a bonus, I won't just leave you with the signs that you came looking here for. The purpose of this article wasn't just to reveal these. NO. Relationshipseeds would love to know that you were able to make things work with your spouse thus some tips to implement in order to rev up the tension between you both.
Remember my point about intimacy? Yes, you would have to build that back by all means possible, starting with personal efforts on your side; making yourself the kind of person she'd love to stay with for the rest of her life by:
---
– Paying (and giving proper) Attention
– Putting Effort (into making things work)
– Taking Responsibility (and admitting to wrongs – not shoving it aside)
– Being Intentional (she'll know if you're faking it to get her on your side)
– Setting up Strong Communication
– Being as understanding as can be.
---
A home that lacks these qualities is one that has set itself up for a break already. These are prerequisites for a marriage that's set to be successful, with or without children. They are what build bonds, and make the familial spirit stay alive. You can always experiment with the 5 love languages Gary Chapman talked about in his book.
Remember, divorce these days is as easy as visiting a lawyer and coming back with some papers to support the claim. But the effect. . . I'm sure you'd want to avoid that as much as you can, by doing all you can to show her you don't just love her; you appreciate her in every way. And that's the point of this article – to show you where you've gotten it wrong, and point you in the right direction.
Think of it this way: Why does your wife need a divorce (or break, as it may be coated)? Is it justifiable? Do you have intentions of getting the divorce out of the picture? If really you want to work on this, then you have just the signs to look out for to know if your spouse wants to leave you, and you know just what to do.
I'd be waiting to hear from you in the comment section, or you could message Relationshipseeds using the icon by the bottom right of this page. Cheers!
Modern day definition of marriage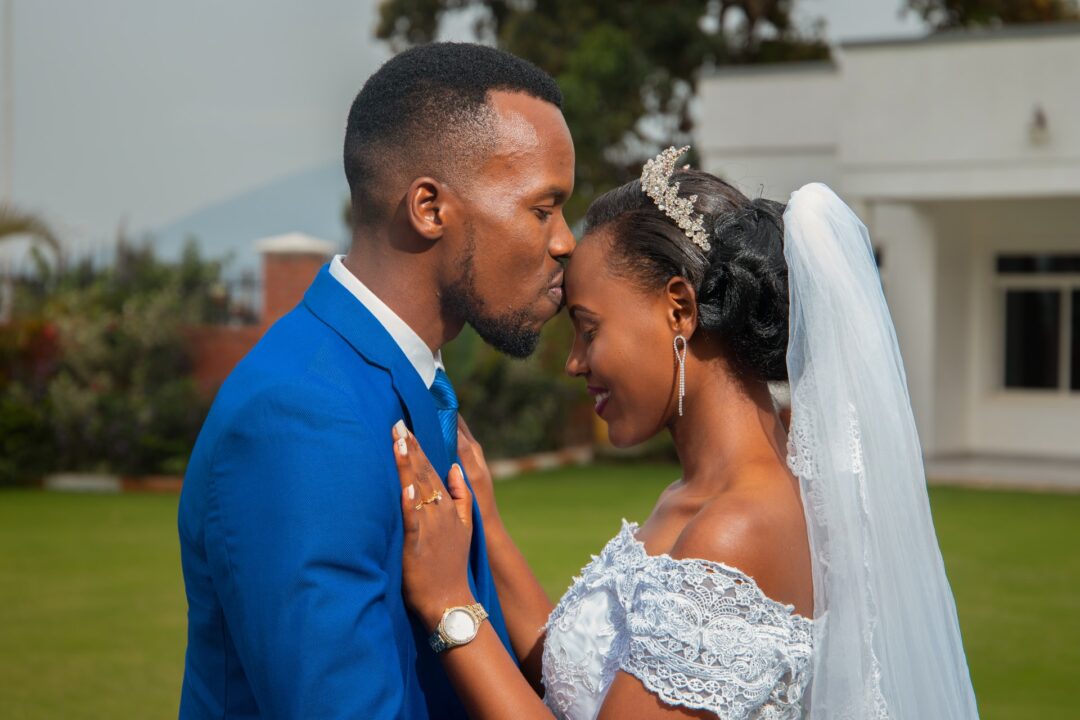 What is marriage?
Marriage is a symbolic union between a man and woman, it involves two people unanimously coming together as husband and wife. Marriage is a sacred union between two parties (male and female). By the word sacred, I mean sacrosanct, divine, holy, inviolable, and consecrated, it's a union to be valued, cherished, adored, and respected by the two persons involved.
Marriage is sweet, interesting, lovely, and appreciated if and only if the two parties agree to make it work. You can make your marriage be how you want it, but the question is are you ready and willing to pay the prize? Are you just after the rosy part of marriage?
Before going into this union called marriage, there are some questions you should ask yourself and answer by yourself.
Questions like:
🌟 What exactly is marriage?
🌟 Am I ready for marriage?
🌟 How prepared am I for marriage?
🌟 What knowledge have I acquired about marriage?
🌟 What exactly am I after in marriage, (companionship or procreation or both)?
🌟 Do I really love this person I want to settle down with?
🌟Am I financially, emotionally, physically, and spiritually stable to get married?
🌟 Can I withstand the ups and downs in marriage?
🌟 Can I tolerate my partner's excesses?
These questions and more are very important for you to meditate on and answer sincerely before you work down the aisle and say "Yes I do".
Questions to ask before getting married
1.What exactly is marriage?
Like I said earlier, marriage is a union,a sacred one between two people who agree to be joined in holy matrimony. Presently, people have a different picture of marriage entirely. Before you make up your mind to get married, you should and must have a good knowledge of marriage, because when you have a proper understanding of what you are going into, you will surely know how to perform your duties as expected.
Marriage is a union created by God for man, for the sole reason of companionship and procreation. Your union brings you together, to help, appreciate, love, understand each other as soulmates. Your purpose of getting married should be known, either for companionship or procreation or both. If this is not stated as it suits you both, the purpose of your marriage will be lost.
This is where most couples make mistakes, they fail to define what kind of relationship they want or how their marriage will look like. They just jump into marriage with little or no knowledge of what marriage is.
Marriage goes beyond the union of coming together as husband and wife, as couples you are meant to complete, assist and help each other in all ramifications. It is a blissful union meant for soulmates (Divinely connected) to fill in the gap for each other. You practically help each other grow and make yourselves happy, through commitment, love, affection, care, and standing for each other.
2.Am I ready for marriage?
How ready are you for marriage? are you actually prepared for marriage or wedding? Maybe you are just after the beautiful wedding shower, accessories, wedding party etc. A lot of people are only preparing or are prepared for a wedding, not marriage. They only have an idea of how to get beautiful stuff for their wedding but know little or nothing of the beautiful things to spice their marriage and make it work.
So are you really ready for marriage? Or you are just prepared to flaunt your wedding outfits instead of your marriage to be a model of example to others and encourage people to build and have a beautiful healthy marriage.
3.How prepared am I for marriage
Are you ready to support your partner? In marriage you look out for your soulmate, you are no longer alone, you now have someone to care for, are you ready to be a shoulder your partner can lean on? can you stand for your partner and defend him/ her? Can you be someone to hold on to?
Are you ready to perform the duties expected of you as a wife or a husband? answer these questions before you accept that marriage proposal. Marriage has a lot of commitment, you should be ready to make sacrifices and be committed to each other.
4.What knowledge have I acquired about marriage?
Knowledge is power, the level of information you have about something determines how well you perform, marriage is like a school, but here you don't graduate,"No graduation in marriage".You continue to learn and make adjustments where necessary. Your knowledge about marriage will determine if your marriage will be successful or not.
Note: Knowledge here, is not just any form of fabricated information, it must be the right information, not all knowledge are helpful, some can destroy your marriage.
Seek knowledge from the right source, read books and learn from people whose marriage are glowing and fruitful.
5.What exactly am I after in marriage (Companionship and procreation)
Marriage is solely for the purpose of procreation and companionship, but this can be determined by you and your partner. Discuss what you want. If you guys want to bear kids or not.
A lot of people have issues in their homes because they failed to discuss some crucial things about what they want in a marriage. Your goal about marriage should be in line with that of your partner, selfish reasons should not come in. Two must agree to become one, in marriage, you must agree on what you guys want and need.
ALSO, READ Before marriage questions for a healthy relationship
6.Do I really love this person I want to settle down with?
Love is a feeling, an emotion felt. inwardly, it connects you to your partner. Love is a great attraction. You must love your partner enough for you to spend the rest of your life with. The love you have for your partner should not be based on selfish reasons, true love that keeps you guys going even in tough times.
Love strengthens, heals, and binds you together. If you love shallowly your union will be shallow and not productive. When I say love I mean deep and affectionate love for your partner, which assures security, approval, and commitment, without this kind of love you can't be committed to your partner.
Love is not selfish, hurtful, deceitful, painful, wickedness, but love is joy, peace, in-depth happiness, sacrifice, and commitment. When you love genuinely your partner becomes your major priority.
7.Am I financially, emotionally, physically, and spiritually stable to get married?
What is your financial status like? Can you boast of taking care of yourself how much more another person? Your financial state counts before you consider marriage, you can't be planing to get married and you have a lot of unpaid bills.Financial crisis has become the order of the day in most homes which sometimes leads to divorce, you should consider your income because you have a lot of needs and bills to take care of together.
Emotional stability affects your marriage positively or negatively, if you are still emotionally broken, it's not advisable to go into marriage, if your heart is filled with hatred, then deal with it first. Don't go into marriage in such a state, else how do you intend to show love, when you can't let go of the past hurts.
Your physical stability, both health-wise, & mentally, all together are what makes you complete as a human. Your brain must be active and ready to settle with your partner.
Spiritually, do you guys connect body, spirit, and soul? You must be at the same level in this aspect else your relationship will suffer.
8.Can I tolerate the ups and downs in marriage?
Marriage is full of ups and downs, the moment you acknowledge that all your marital fears are over. You and your partner are two polar different people with a different temperament, personality, and character, you should be ready to tolerate the different phases that show up in your marriage.
Every marriage has its beautiful moment and challenging moment, your ability to withstand, tolerate, and solve your problems together makes your marriage to be successful and unique.
9.Can I tolerate my partner's excesses?
Like I mentioned earlier, you and your partner are two polar opposite people, what you like might be what he or she dislikes. Marriage creates room for adjustments where and when necessary, you must learn to tolerate, understand and adjust because marriage is for better or worse till death do you part.
You are not perfect neither is your partner but you can make a perfect marriage by having mutual respect, being committed, understanding, and having affection for each other.
 Modern-day marriage in the present society
Most marriages today have become a charade, couples now take marriage as employment. when they are fed up, they quit and seek for another partner, like a job hunter, but the question is how long will you continue to "Spouse hunt"."
Marriage is not a bed of roses", but today most people have failed to understand this fact, you can't possibly get everything you wished for, no one is perfect, you are not also perfect, that your partner has some flaws is not enough reason to leave because you don't know how the next person you are "Spouse hunting for" will be, even flaws has it's benefits, for example, stubborn people are good decision makers and overly organized people are good at paying bills on time.
Majority don't put into consideration these things mentioned above, that is why most marriages are suffering today and the rate of divorce cases is increasing by the day. Marriage is now assumed to be a contract, when you have finally gotten what you want selfishly or you are tired or no longer satisfied with the said contract, you file for a divorce.
ALSO, READ God promises in marriage
Marriage has lost its sense of value and dignity, they say is not a do-or-die affair and as such no mutual respect, understanding, genuine love and affection, tolerance, honesty, sincerity, and fidelity. Which are basically the building blocks for a healthy and happy marriage. Couples fail to understand the importance of the fundamentals of marriage, they want everything at a plater of gold, no one wants to pay the price and make sacrifices that will make the marriage blissful. Marital issues are not settled, instead of sorting things out maturely and amicably, matters of importance or concern are swept under the rug.
Communication gap is a major barrier in marriage, lack of communication destroys relationships and no matter what you do, the bond that once existed begins to diminish. Couples live their lives based on assumption, you assume your partner is supposed to know and actually he or she doesn't. Men and women reason, react and behave differently, the male psychology is different from that of females. You may feel your actions are right but in the sight of your partner it's wrong and hurtful and you wouldn't know without proper communication.
When last did you care about your partner's emotions before acting? you only care about yourself and how things dim fit to you. Love is meant to be mutual, caring, and respectful, and if you can't treat your partner right then it's no longer love.
Marriage has become a game and a field for infidelity, couples have turned their union as a means for gambling, they gamble with their partner's emotions. Faithfulness is a key factor for a successful marriage. When one party decides to break that vow, marriage crisis arises. You can't possibly love your partner and continually cheat on them, knowing it will break them into pieces. Infidelity breaks the marriage bond. Cheating is not a gender thing, man or woman none is permitted to cheat, or have a better reason to cheat. Your marital vow is to be faithful to your partner till death do you part. Infidelity sows a seed of discord in marriage. The joy and peace of marriage are lost when one party becomes unfaithful.
The issue of disrespect has become a thorn in the flesh in marriage, couples fail to acknowledge the importance of mutual respect." Respect is reciprocal" is not meant for a particular gender. Most couples lack this attribute, they have little or no respect for their spouse, they speak to their partner so rudely even in public. They practically abuse their partner and criticize whatever they do, not minding their feelings.
Never deny your partner the respect they deserve, but mind you respect is given to whom respect is due, so for you to be respected you must earn it. You don't expect your partner to respect you when you don't behave responsibly, you must be worthy of respect first before you can be respected because your responsible attitude triggers respect from your partner.
This generation is so proud that when you emphasize on respect.  they don't even see why respect should be a matter of concern in marriage. The fact that you both are married and have become one doesn't mean you should not value, appreciate and respect your partner. Respect is an asset in Marriage, it's one of the key factors that determine the life span of your marriage.
Marriage is a blessing and as such demands a lot of sacrifices, if you don't truly have your partner at heart you will never see the reason to make sacrifices. Some couples are so self-centered, all they know is how to satisfy and please themselves, they can never compromise when necessary just to make their partner happy but they would want their partner to always please them whether it's convenient for them or not. You can't expect to receive when you don't give out. You receive what you give, when you become selfish your marriage becomes stunted.
Family crisis is inevitable but it becomes a tug of war when there is no commitment. How committed are you to your partner? Are you committed with time? Are you committed to your partner's needs? Do you really care about your partner?
Whenever you plan to go out on a date, do you always keep to time or you show up late or you don't show up at all. when you can't make it do you give notice before time or you just ignore it? Do you apologize when you are wrong or you wait to be told before you reluctantly apologize without being remorseful? These are questions you should ask yourself and answer sincerely, your level of commitment ascertains how successful your marriage will be.
For your marriage to work, there must be mutual commitment, you plan together, agree together, and execute your plans together as one. Instead of couples agreeing they continually disagree and fight at every slightest provocation over something that can be easily handled. The day you "Say I do" you have signed up for a total commitment to your partner.
ALSO, READ 41 Keys to a successful marriage
Today couples don't see the reason to fight for each other and make their marriage work, marriage is now seen as a car or clothes you can easily change when it's faded or obsolete. Divorce has become a very good option, am not saying there are no good reasons to divorce which could be as a result of infidelity or abuse.
Marriage requires a lot of work to make it work, you don't give up working, even when everything seems well, you still need to work and nurture your marriage.
Marriage is like a farmland where a farmer cultivates crops, the amount of work he puts in determines the type and quantity of crops he will harvest, and even after harvesting, he stores the crops to avoid spoilage. Marriage should be guided by jealousy, if you can't put in your best then you can't expect a blissful marriage.
Your partner should be your major priority, they are to be valued and cherished and not to be treated like a handbag that can be dumped after been used to your satisfaction. Marriage is a lifetime journey and commitment, you don't just discard it because you don't feel that person anymore. Your partner is your better half and bet me, you can't discard your better half because you don't feel like keeping it anymore.
"Marriage is like a "SIM Card" and the SIM's network, Marriage is the sim card and your partner is like the network" no matter how old the sim card looks you don't discard or let go, even if the network fluctuates and is unstable, you are always patient enough to wait for it to stabilize, reason because the "SIM card" is important to you, you have a lot of info stored inside and so you wouldn't let it go.
Patience is a virtue needed in marriage and as a couple, if you lack this, your marriage can never be blissful. Couples are so quick to file for a divorce even when they can calm their storm amicably.
Most people before marriage already concealed divorce in their mind, they already have the mindset that once you fall out of love with your partner, or you are no more attracted to your partner, or you guys have unresolved issues then you can file for a divorce. Such people can never be committed in their marriage, they feel is not so important, so once they are tired with their partner they just take a walk in another direction.
Marriage is actually "for better for worse". you are the only one that can determine the state of your marriage. If you want the best then put in your best. Every marriage has its own storm, your duty is to calm the storm and let peace come in and not to ignore the storm or abandon your partner.
People have become so accustomed to quitting, this a selfish generation where people are so concerned about themselves. People are so career and socially conscious forgetting about family. Gone are the days when people value family and put them first. We have become so selfish that we only care about ourselves and leave our loved ones behind. I am not saying you shouldn't pursue your career, but the issue of the "me! me!! me!!" mentality has eaten us so deep that commitment is no more valued, they are only after what they want and can get which can be correlated to the failed marriages and increase in divorce cases. If you so see marriage as an investment then being committed and putting in enough work would mean a good dividend in your marriage. Compromise is a difficult concept when it's so easy to quit, when you can't have your way, if we can't let go of our selfish desires, then there will be an increase in failing marriage and divorce will be inevitable.
 the ideal kind of marriage?
The ideal kind of marriage is not all about respect, love, flirting around, having a fun time together, it also involves disagreeing and agreeing. Marriage is not all about butterflies and rainbows, but going through all that and still being committed to each other, coming out and holding hands on the other side of the wind is rainbows and butterflies and unicorns too.
An ideal marriage is a marriage where both parties have mutual respect, understands, and are committed to each other, stand by each other, tolerate, being sincere, faithful, and honest to each other. These things are the key players for a healthy relationship and Marriage. It might sound antiquated but you will agree with me, it's better to have a peaceful and happy marriage than going through the process of divorce.
An ideal marriage doesn't lack sincere communication. communication is the only means you can share your feelings, discuss and settle your differences. We blame technology for the cause of the communication gap, people no more sit face to face to listen to their loved ones, they prefer social media communication. The act of visual communication makes it easier to express yourself and your emotions are seen and felt from your facial expressions and body language.
The communication gap breaks the union and bond and slowly the love you once felt is gone, communication strengthens marriage when there is a crisis. Disagreeing to agree, accepting that you are at fault, and taking corrections without mixed feeling makes your relationship stronger and healthier.
ALSO, READ Causes of Lack of communication problem in marriage and in relationships
Food for thought
🌟 Love is not a foundation for marriage, but marriage is a foundation for love. Love alone cannot guarantee a peaceful marriage.
🌟 Understanding, faithfulness, trust, patience, unity, honesty are the key players for a successful marriage
🌟 Communication is one of the building blocks for a healthy marriage
🌟 Beauty only attracts but virtues keep the marriage.
🌟 There is no graduation in marriage, you keep learning.
🌟 Marriage requires a lot of work, you never stop working.
🌟 Commitment is an obligation or duty for couples to build a strong relationship.
🌟 Divorce should not be an option,try to work out your marriage.
🌟 Make the right choice of a life partner, never settle with someone for selfish reasons.
🌟 Learn to forgive always.
🌟 Make your partner your major priority.
🌟 Learn to always agree even after disagreeing.
🌟 Avoid pretentious attitude in courtship, be yourself, let your partner see and accept you for who you are.
A Little more piece
Marriage is a divine union of holy matrimony, love alone cannot sustain a marriage. Your commitment, understanding, fidelity, sincerity, and respect for each other are what will keep you going. Divorce should never be an option, except in cases of infidelity and abuse. Above all learn to forgive and always prioritize your partner in your life, be ready and willing to listen to your partner, and together always agree and treat each other as one.
Your marriage can become the best and exactly what you wished for if only you are ready to work and be committed to each other.
Lastly, no marriage is without storms, because you are two different people with different temperament, character, personality, and backgrounds, be willing to complete each other and make adjustments where necessary, always remember marriage is a lifetime commitment and investment and if you so believe it's an investment then put in your best to get a positive outcome. Spice up your marriage and let it be a model for others.
ALSO, READ 5 REASONS YOU SHOULDN'T HIDE YOUR PHONE IN YOUR RELATIONSHIP
How To Promote A Wedding Hashtag?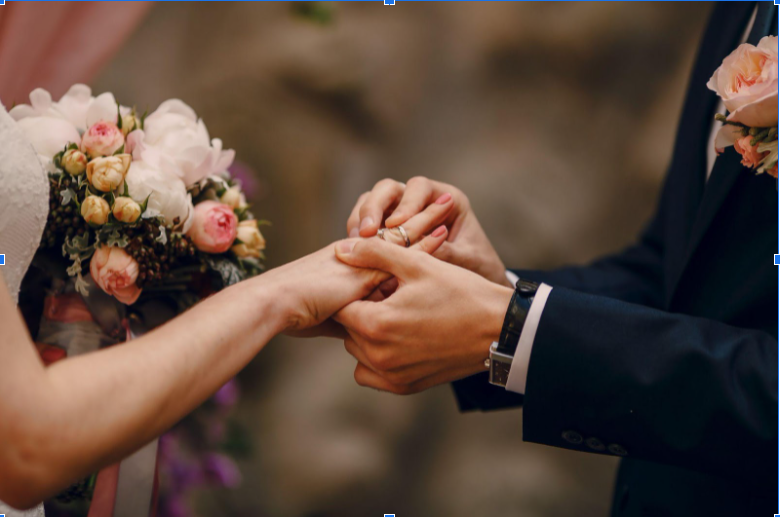 Wedding hashtags are the perfect way to collect all those amusing pictures shared on social
media platforms from the big day into one unified, easily clickable place.
In this age of social media, everything seems to be coming from the trends. They have become
an integral part of planning and execution processes. And when it is the most awaited day of
your life, you surely want the social media paparazzi to capture all those candids, don't you?
However, to be able to collect all the posts shared by the attendees, you need to create an
exclusive hashtag, which should also be communicated.
The guests make use of it while posting any wedding-related content on social media. So, here
are some ways in which you can well-promote your wedding hashtag.
1. Put The Wedding Hashtag On Your Wedding Invites
The invitation cards sent out to the guests are read by them not just with excitement but also
with attention. Therefore, imprinting them on your wedding invite will bring it into every guest's
knowledge, and they will be mindful of using it while posting content related to the wedding on
social media.
2. Use The Hashtag In Pre-wedding Parties
Using the hashtag more often than not will help the guests remember it better. Posting content
on social media platforms containing the hashtag of your pre-wedding functions is an amazing
way to bring it to more and more notice.
Use alluring virtual posts to excite people to also post something related to the wedding on their
social media handles to further promote the hashtag.
3. Include It In Your Wedding Decor
All of the wedding decor fetches attention, so if your wedding hashtag becomes a part of your
decor in creative ways, it will most-definitely catch some attention.
You can include or solely display them on quirky cards, directional boards, wall arts, etc. This
will help in making the hashtag easily recognizable, and the guests will be able to easily use it.
4. Showcase Live Hashtag Feed
Nothing can inspire your guests more than a social media wall to use the wedding hashtag. A
wedding Hashtag wall helps in displaying all the fun and beautiful pictures shared by the guests
on social platforms using the specially created hashtag.
You can collect all the posts by using a social media aggregator tool, like Taggbox, and display
the same on the wedding wall installed at your location.
Digital signage displays help in prompting the guests to capture and share more fascinating
pictures from the big day, as it gets displayed on the screens. This also helps other guests catch
all the fun live through the hashtag feed.
5. Keep It Easy To Remember
Creating a hashtag that is easy to remember, simple yet quirky is the best promotional tactic.
More people will be inspired to share posts so that they can use the hashtag. If on the contrary,
the hashtag is complicated, long, or difficult: chances are that people will not remember it and
might not also use it.
Hence, the first thing that you need to do to promote your wedding hashtag is to create an
authentic and easy hashtag, as people will automatically want to use it.
6. Ask Your Friends And Family To Use It Too
Let your friends and family communicate your wedding hashtag to their followers to make more
people aware of what's happening. It will help ease out making announcements too. As
anybody who follows the hashtag can directly get all the updates of what's happening.
Moreover, through hashtags people who are not connected to the wedding can also keep
themselves informed about the happenings and draw inspiration from the decor, outfits,
catering, gifts, venue, etc.
7. Imprint Them On Return Gifts
Return gifts are a token of appreciation for guests that attend the wedding. You can customize
gift boxes with the hashtag imprinted on them to not just promote the hashtag but also to give
the guests something to recall about the wedding.
Guests can also post about the gift on their social media handles by using the wedding hashtag.
Over To You
Getting wedded is the most exciting part of life. Taking efforts to make it special is obvious, but,
going a little way farther to make it intriguing and exciting for it to get imprinted in the minds of
the attendees has become the trend.
Moreover, social media platforms have become a place where people communicate the most.
Hence, incorporating all the posts shared by the guests on their handles and showcasing the
same via an aggregated feed on the digital signage screen, generates more engagement and
motivates the attendees to click and share more.
Create an exclusive hashtag, promote it and make your wedding look like a once-in-a-lifetime
event, literally.
Pros and cons of marrying a younger woman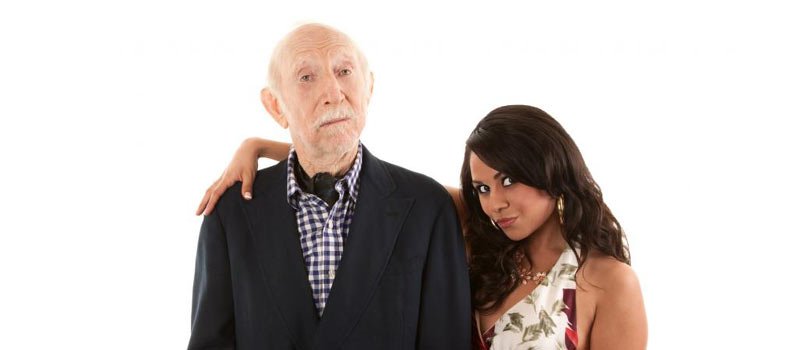 Marrying a younger woman these days doesn't raise many eyebrows like before. Gone are those days, when the masses see it as marrying a lady young enough to be their daughter. But now, it has become pretty normal. A lot of people have asked me, what's the age difference that shows that an older man is marrying an older lady?
I always replied then that it is when a man of 48 is getting married to a girl of 20. Then, it could be said that he's marrying a younger woman. It can be thrilling when you marry a vibrant, clever, and pretty girl at old age. Choosing a life partner for men is much easier than ladies, it has always been said that "the younger the better".
What are the Advantages of Marrying a Younger woman?
1. You'll get a chance to become a father:

One of the pros of marrying a younger woman is that you'll get a better chance of becoming a father quickly. It means that if you marry a lady, who's very close to your age as an old man, she may have reached menopause unknowingly to you. This will make it a problem for her to conceive.
Ladies ranging from teen to the age of 40 are much more fertile than a lady of 48. Therefore, you won't pass the emotional torture of not having a child except there are other underlying factors that may cause her not to get pregnant.
2. You will keep up with new trends
Have you seen an old man tweeting or Instagraming? This is because someone has influenced him, it could be his kids or his new wife. When you get married to a younger lady, she'll keep you up with the latest trend of technology. She'll make your virtual life 10X more active and vibrant.
Even when she starts producing kids for you, your children would be so amazed how you were able to meet up with the latest trends. One of the advantages of keeping up with the new trends is that you'll have less chance of someone trying to scam you because you know how things work!.
3. She'll awaken your youthful Life Again
Marrying a younger lady is not like marrying an older woman; An older woman would prefer to sit at home all day, read books, watch TV or Visit a Family Member. But a younger woman would want to spice the relationship by making you guys go for a vacation, beaches, Cinemas, or Clubbing. She'll raise you up from your armchair to explore the world. Definitely, you'll enjoy Her youthful vim and vigor.
4.She'll Never bore your sexual life
A younger woman would always want to utilize, explore and fulfill her youthful Age. She'll never bore or deny you sex like an older woman. As an older woman's age increases, she'll start experiencing low libido. She can decide to stay a whole month without having sex with her husband, but this can't happen when you marry a young woman.
5. She's incredibly attractive (beauty satisfaction)
When you get married to a beautiful young lady, everyone around you would be envious of you; including your friends, family members, or at work.
Also, you feel satisfied and happy to flaunt her around.
ALSO, READ 14 THINGS EVERY WOMAN WANTS IN THE MORNING BUT WILL NEVER TELL YOU
What are the Disadvantages of Marrying a Younger woman?
1.She might get bored with you
Remember that you're just like her father but primarily her husband! She might often get bored being around you
Why she might get bored around you?
• Your conversations might not align with hers. Because while she is talking about the latest trends, and you might be so backward in the conversation.
• You may choose to go to bed earlier than her while she wants to spend more time with you. this might make her bored.
• When she's looking for who to have a conversation about the latest tv series on Netflix, you may be the last option she'll go for.
What to do?
When she gets bored around you, what you need, is to learn how to adapt and make her feel she's married to her age mate. Always distancing yourself from what she loves might make her cheat on you so quickly.
2. You can get uncomfortable with the other's perception of your relationship
Irrespective of how bold you may be when you get married to her, you might be feeling so shy and uncomfortable with others' perceptions. The first impression anyone would get when he/she gets close to the both two of you, would be; Is she your daughter? Wow! Your daughter looks so pretty? You guys look alike, are you guys related (or is she your daughter?).
3. You'll be getting threats from Younger men
After marrying the young lady, you may start having the feeling that she'll soon cheat on you with someone whose cutie, muscular, and has better stamina. Almost all men who engage themselves in marry a younger lady always experience this kind of insecurity.
4. You might get bored with her
In no #1, we talked about her getting bored around you, it could be a vice-versa too. For instance, if you're trying to make a reference to a popular story that happened in the 1980s and you're trying to tell her the story, she won't flow well and this might make you get bored easily when you're with her. Another minor incompatibility that you'll notice is that,
• Your music taste differs.
• She might have little or no idea how to budget her money very well.
• Her immaturity might be exasperating.
• Her intellectual contribution might be vague.
5. Having a Younger wife makes you feel Older
One of the reasons why most men marry young women is for them to feel younger even when they are old. They'll actually make you feel alive due to their bubbling nature and high energy. One way to you'll know you'll feel older is when you are in the midst of her friends, then you'll know you don't actually fit in. and probably you might have kids who are in the same age categories with her.
All marriages are the same, regardless of the age difference. What matters is love, honesty, communication, the ability to be open, and understanding. Then you'll have a happy home.
Wrapping Up
Getting married to a younger woman that loves you alot is an amazing thing. The most important thing to keep at heart is to have fun with each other and live happily after.
ALSO, READ How to make a girl feel special in a relationship