Ways to Improve Your Communication Skills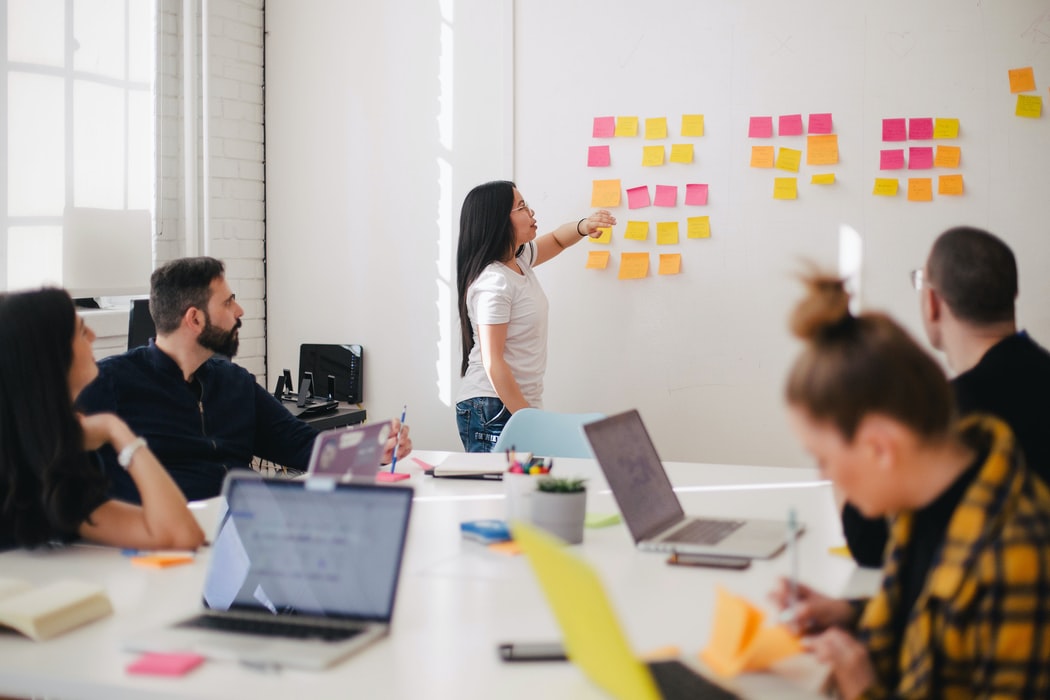 Are you thinking of how to effectively and efficiently share your thoughts and ideas? Are you finding it difficult to relate your opinion to others?
Not to worry, in this article, we would show you some ways to improve your communication skills.
 what is Communication?
Communication is the act of transferring meaningful messages from one person, group, or entity to another. This can be done through the use of signs, symbols, and language. Also, communication involves three parties- the sender, the message, and the receiver. Therefore, it occurs when the meaning of a message is understood by both parties. However, it requires the use of specific skills for it to be effective.
What are Communication Skills?
Communication skills are the use of expertise to achieve the desired outcome while sending and receiving a meaningful message. As a result, communication becomes easier, faster, and more effective with these skills. Examples of communication skills include the following:
Emotional control
Listening
Non-verbal communication using body language
Friendliness
Stress management
Respect
Confidence
These skills will be discussed in detail as you read on. They are important in every-day life as you relate with other people around you.
Emotional Control
Emotional control is the ability to manage feelings. Also, it involves regulating and controlling responses to the outcome of an experience or situation in a manner that positively affects oneself and other people around you.
As a psychological term, emotional control helps one to effectively control the mind when faced with different situations. It is also an important aspect of communication. As a result, its place cannot be overemphasized. For instance, if an emotion of anger is portrayed in response to a situation that requires comportment, it passes a wrong message across to the receiver of the message.
Listening
Listening refers to the ability to effectively receive, understand, interpret, and respond to a message in the process of communication. It is an active process that is especially important in communicating with people daily. However, it comes in various types. These are:
Emphatic or empathetic listening
Discriminatory listening
Appreciative or Trust-based listening
Biased listening
Evaluative listening
Comprehensive listening
Sympathetic listening
The type of listening depends majorly on the sender and receiver of the message passed in the communication process. As a communication skill, it is necessary to always engage in active listening. This can be done by paraphrasing a message to an easily understandable form, demonstrating with creative ideas, asking questions, using active phrases that actively engages the listener.
Additionally, listening can be hindered by semantic ambiguity, physical distractions, and the psychological state of the listener.
Non-Verbal Communication Using Body Language
This is a type of communication skill that involves using stance, gestures, and facial expressions to send messages and signals in the communication process. It majorly encompasses all expressions that do not involve the use of words or verbal communication. The body is the major tool used to send the message across to the receiver.
However, body language can either be positive or negative. Examples of positive body language include smiling, waving, handshakes, eye contact, soft voice tone, good appearance, and kind gesture. On the other hand, negative body languages include frowning, picking the nose, fidgeting, harshness, and excessive nodding.
You should not ignore this type of communication skill at all in the communication process. It plays a very vital role.
Friendliness
You may be wondering why friendliness is a communication skill. It is important because it goes a long way to influence your relationship with people. It involves showing love, kindness, patience, support, and care for others.
Also, as a communication skill, it enhances trust, comfortability, open-mindedness, and reliability during the communication process. Some examples of friendly attitudes are having an approachable personality, listening before speaking, be open-minded, and be emotionally stable.
Stress Management
Stress is experienced by every human being. However, what varies is the peculiarity and degree to which each experiences stress. Stress could be acute or chronic. More so, you should know that stress is relative and cannot be eliminated from the human environment. The presence of stressors like work, deadlines, money, health, relationship pressure, anxiety among others makes this task a futile one.
Stress disrupts the balance of the general body emotionally, mentally, physically, and even psychologically directly or indirectly. Strategies like regular exercises, meditation, taking deep breaths, sufficient rest, right diet, and others can be used to handle stress.
Here's is a list of some strategies for managing stress:
Rest. This involves ceasing from movement or anything that causes stress. It helps the body and mind to relax.
A positive attitude in responding to events around you helps the body overcome stress. This involves having a positive mindset.
Eat a balanced diet
Identify the stressors, that is, what makes you stressed out. This could be work, money, pressure from friends, etc.
Have an exercise routine. Regular exercises boost the body's resistance to stress. It helps the body to be physically fit.
Take a nutritional supplement. This helps to make up for the nutrients lacking in the body. They also serve as a relief to stress. Supplements like Zinc, fish oil, vitamins, etc. help the body handle stress effectively.
Imbibe relaxation techniques into your lifestyle. This involves meditation, taking Yoga classes, engaging the creative power of the mind, writing, or listening to soothing music. These can help the mind keep calm and relieve the bod
Consequently, when the body is stressed, it affects the communication process. Therefore, you should always ensure that stress is managed effectively and efficiently.
Respect
Being respectful in communication is particularly important. It will prevent misunderstandings and misinterpretation in the communication process. A respectful communicator passes messages across in a manner that pleases, as well as conveys the original intention of the message to the receiver.
As a result, mutual respect begets effective and efficient communication. It removes tension, offense, and conflict in communication.
Confidence
Confidence is the ability to pass a message or information with precise or concise conviction. It involves being sure of the message you are sending to the receiver. When communicating without confidence it implies that you are not sure of the message. This not a good omen in the communication process.
Therefore, it is important to always build confidence, assertiveness, conciseness, and accountability when communicating. Also, this will aid the effective understanding and interpretation of the message.
Additionally, you should know that clarity and straightforwardness work hand-in-hand with confidence while communicating. So, do not overlook any of these salient communication skills while passing a message at work, school, public gathering, or any occasion.
Having discussed extensively on communication skills, we shall now look at the basic steps on how to improve your communication skills.
Ways to Improve Your Communication Skills- 7 Basic Steps
To improve your communication skills, follow these steps:
Practice the act of communicating non-verbally with facial expressions, posture, and gestures.
Use easily understandable key points or words to convey your message
Interact with your audience by asking questions and honest feedback. This will help you to listen and know the opinion of your audience
Always comport yourself in the most ideal manner. This involves making sure you are emotionally stable and relaxed.
Practice the act of preparing well before speaking to an audience. You can write down some of the issues you wish to discuss in a paper before the meeting commences.
Keep video or audio records of the event. This will help you to re-watch and adjust where it is needed
Be time-conscious always
These steps will go a long way to improve your communication skills with time.
In conclusion, improving your communication skills is very vital for effective communication to take place. Therefore, it is a process that yields mind-blowing results with time, consistency, and determination.
ALSO, READ 9 Signs you're a Control Freak
FOREGO FACEBOOK AND FACE YOUR BOOKS! (For TEENS)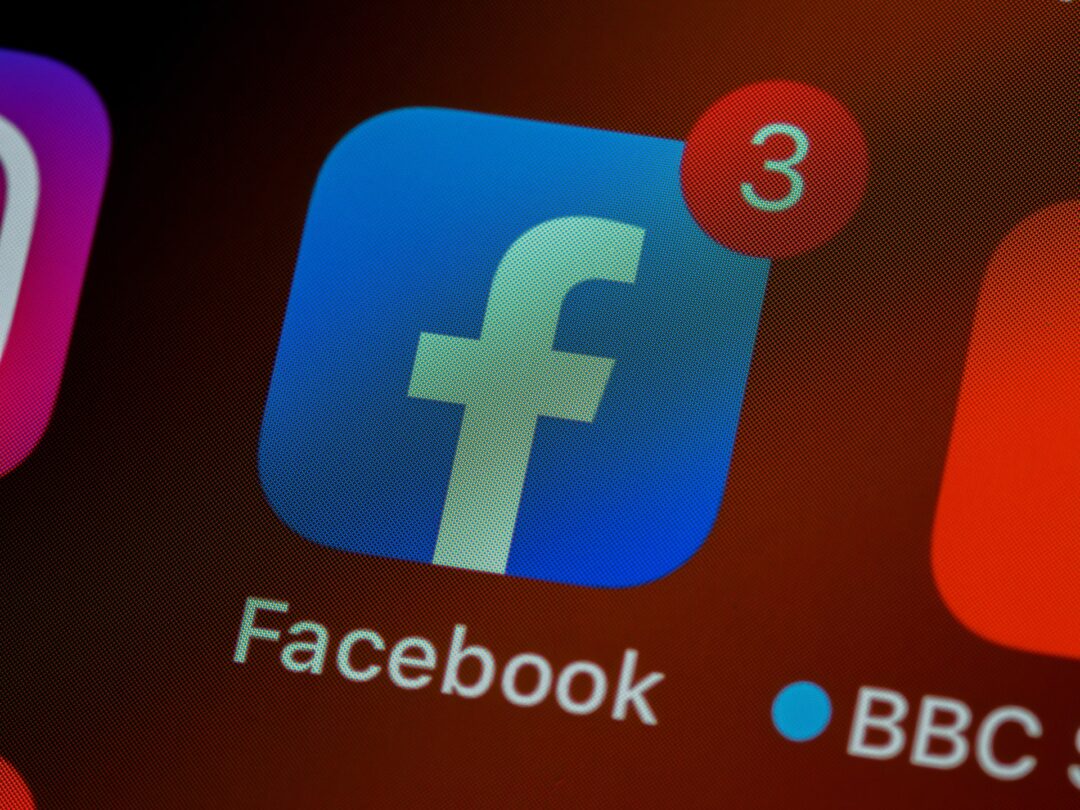 FOREGO FACEBOOK AND FACE YOUR BOOKS ( ALL YOU NEED TO KNOW)
Introduction
There was a time when people used to say that their basic needs were food, shelter, and clothing along with health and education.
But nowadays, my answer will be different and I hope it will not be a shocking reply to this question. I have little pride to say that my basic needs are food, clothes, shelter, and Facebook.
Ask twenty persons the definition of Facebook and I can bet you with my last kobo that you are sure to get twenty different answers. And just as the answers are different, so also, are the impression of people about it.
For some, Facebook is the best thing that has happened to them since their birth, while for others, Facebook is the worst thing that has happened to the youths of our generation. No matter my definition and impression of Facebook, the reality on the ground, is that it has come to stay.
And from the look of things, there is no assurance that it is in a haste to pack-and-go! In fact, day in day out more applications are added to it making it more enticing and almost irresistible for many.
Our boys and girls have developed almost an unbelievable addiction to Facebook to the extent that some can forego their three square meals just chatting with friends on Facebook.
Some get so glued to it that if you want them to carry out an important task at home, you may even need a bulldozer to uproot them from their super glued seats.
For people in this category, they only remember that they have not taken their breakfast around 2:00 pm, others are compelled by the revolution in their stomach to go for dinner around 11:00 am courtesy of Facebook.
But if we may ask, what is Facebook? What can we gain from 'face-booking?' or how can we utilize the opportunities offered by Facebook while minimizing, if not entirely avoiding its side effects?
MEANING OF FACEBOOK AND
FACING YOUR BOOK:
Facebook is generally referred to as a social utility or a social network service that connects people with their friends, their loved ones, relatives, school mates, business associates, and others who work or live around them.
We can then say that facing your book is a process whereby students sit down to read their books, taking away all distractions in order to pass their examinations, and become useful to their family, town, state, country, and the world as a whole.
BENEFITS OF FACEBOOK AND FACING YOUR BOOK
Facebook:
Facebook is very much social. Though it takes continuous sitting to scroll through, to become familiar with Facebook.
Somehow Facebook is like traveling around the world by just sitting in front of your computer. It is so much fun to make friends, especially online. It is a perfect way to be in touch with old friends and relatives no matter where they are.
Facebook is a perfect place to express our views in front of a wide audience from all over the world. Games and applications are so much interactive and they are fun to play. But then, this Facebook is also creating problems with (reading) facing the books!
Hence, with Facebook today many long time friends who have lost contacts are once again reunited. With Facebook, it is now possible to engage in long conversations and see even the pictures and videos of loved ones.
With Facebook, many relationships are established and some have metamorphosed into life long commitment of marriage. With Facebook, students can share ideas on particular areas of interest and are able to tackle some challenges.
Facebook is no longer a monopoly of the young alone. Politicians have seen it as a very powerful tool for campaigns, knowing that through it, the younger generation can be reached.
Business-oriented individuals and establishments have also cashed in on the inherent advertising power of Facebook to market their products.
For those who are religiously inclined, Facebook could also be a medium for reaching out to fellow believers who also patronize it. Inspirational biblical quotations can be posted. You can never tell who can get inspired by that simple message you decided to post on your wall.
Facebook can indeed be a way to promote good news and share the word of God. You may be surprised to get a bazaar of thunderous "Amen" from people you do not know from Adam just by posting a prayerful wish or a biblical quotation on your wall.
Facebook can also be a powerful avenue for counseling, especially the young people, from the comments they post, one can predict their confused state of mind and helplessness in the face of certain challenges.
We can go on and on listing the merits of Facebook and why the young and old are almost held spellbound by it. But the pertinent question is, apart from the above advantages, are there some areas of concern we may need to pay attention to as Facebook users and potential users?
Facebook is used for the promotion of group study and collaboration, along with the further possibilities of educators and teachers having a "watchful eye" and a "helping hand," in group discussions which can be taken away from the classroom.
Students have the ability to share ideas and their feelings towards a certain subject and help one another in problem-solving and understanding particular concepts. Furthermore, students can share useful information that they have come across in further research they have carried out, even from a topic the teacher has posted.
For example,  particularly a  useful article or an educational video – all of which can be brought "back" into the classroom for discussion and reflect positively in a student's work.
From Facebook, you are able to organize private groups in which students are able to carry out essential large revision sessions in which everyone can benefit from.
With one person sharing a particular helpful point or comment or when a particular student is struggling with a certain concept and explains what it is they are struggling with on the Facebook group.
Groups where other students can come in and help with that aspect – which may help additional students too.
  Books:
Gives satisfaction. Reading gives a great satisfaction to the readers. A famous phrase, "curling up with books" creates an image of a warm and close relationship with the books. Even parents feel satisfied when they see their children reading their books.
Children who read achieve better in school. Reading promotes achievement in all subjects, not just English. Children who are good readers tend to achieve better across the curriculum.
REASONS WHY QUITTING FACEBOOK NOW IS GOOD FOR YOUR FUTURE
Facebook is a time-waster.
It can demotivate you.
It makes you deal with useless people.
It makes you deal with useless information.
It damages your communication skills.
It manipulates you to work on your post.
It becomes your life.
 BAD SIDE OF FACEBOOK TO STUDENTS:
You cannot eat your cake and have it. You cannot chase two rabbits at the same time. You either concentrate on one or you lose both.
Jesus put it succinctly when he said, you cannot be the slave of two masters. You cannot be a facebooker and a book-facer at the same time, with the same strength and level of commitment. It is either your love for Facebook reduces the love for your books or your love for your books will drastically decrease your commitment to Facebook.
Facebook as it is now, I can say with all boldness, does not make a student face their books. In-fact for some students, the last time they opened their notebook to read was the first day they got registered on Facebook.
Since then, their books which used to be their closest companions have been given untimely no notice. Sometimes I wonder how the name Facebook came about.
How did the inventors come up with this particular name? What was on their minds when they decided that this particular social network should be called Facebook? Were they expecting that through it, students would be better encouraged to face their books? Well, if that was their intention, I can category state that to a very large extent that it is failing.
With Facebook, some students are now backing off their books. And research has shown that the more time and attention you give to Facebook, the less time and attention you give to your studies and even your house chores and the result, of course, is obvious.
If only some youngsters can dedicate half of the time they spend on Facebook to their studies, our society will be overpopulated with geniuses in various fields.
Apart from the addictive nature of Facebook, some youngsters have found it as an effective tool for promoting immorality. Facebook for some has become a home of immorality. Vulgar languages, immoral pictures, shameful videos and posting of mendacious information, and so on have all reared their ugly heads into the Facebook market and are moving from computers to phones.
It is as though the devil has been waiting for this opportunity to get hold of some of his agents and customers. The kind of pictures some ladies post on this public site baffles me. Some even dare to post their nude pictures to this site which is accessible to the public.
To worsen the situation, a perusal of the comments made by so-called friends clearly shows that without divine intervention the whole world may soon become a global Sodom and Gomorrah. Pictures that people should be ashamed of and friends should shun their so-called friend for displaying, are welcomed with loud acclamations of praise and encouragement.
Even the very innocent ones are not left out. People who ordinarily, given their family background, cannot contemplate certain behavioral orientations are introduced into this free-for-all social network.
Facebook is time-consuming, and it is the main reason for getting fewer marks in exams day by day and it destroys written rules of any language. I formed a habit of using the short form in my writing and verbal communication because of "Facebook chat."
Many new words like lol, ROFL, imao, etc got added into my dictionary. You have become "U," Life has become "lyf," expressions turned into smilies and even Facebook decoded into "fb!" I still remembered the moment when I got scolded by one of my teachers for writing such short forms in my final exams, during the exam period.
It has become an uncomfortable situation for all Facebook folks' to make a balance between online time and study time. I have lots of friends who have quitted Facebook due to a lack of attention to study.
Smiles from their faces can be matched with those innocent lives that just got discharged from "Rehab." It really needs guts to come out of this addiction by deactivating our Facebook account and I am so happy to say I don't have such guts!
We must learn to be prudent in whatever we do. Courtesy demands that we do not display all our pictures and videos for the public.
You can never tell where you will be tomorrow. The very picture you post today on your wall may be your undoing tomorrow.
That immodest picture you decided to post on Facebook today can be used by your (political) opponent or your rival tomorrow to tarnish your image and destroy whatever ambition or vocation you may have.
Before you put any of your pictures on Facebook, ask yourself whether you will be proud of such a picture in about thirty years' time. Again, common sense which as we do know is becoming increasingly uncommon among our youths, demands that it is not all that our friends suggests that we must carry out.
We must consult with our brain and consciences. We should be able to judge things critically. Our senses must be subjected to the dictates of pure reason. Once a picture is sent out there for the public, you can never retrieve it. Even if it is few seconds, you can never imagine whose hands It will be in the next minute.
_Do not make a stupid mistake that will affect your integrity tomorrow. Be wise!
More so, I think we do not need a professor to educate us that our privacy ought to be cherished and preserved. But, even if we do not value our privacy, at least we should respect and preserve the privacy of our parents, of our family.
The idea of posting pictures of even our parent's bedroom for public assessment is, to say the least, unfair to them. There are some 'face-bookers' that the only part of their homes which the public does not know about is their toilet.
They have virtually snapped photos in every part of their homes and have posted all on Facebook. This is a gross display of imprudence and unwitting advertisement of stupidity or just to be a bit fairer, an exhibition of teenage naivety.
Be reminded that Facebook is not a hundred percent secure, at least for now. For some of the users of Facebook especially the silly type, there is nothing called secret again for them. Visit their profile and you will be shocked for life.
Some use Facebook as their diary to keep a record of anything that happens to them in life, ranging from the first day they hugged the opposite sex, the first day they were flogged by their parents, the first day they were kissed by the opposite sex, when they fall in and out of love, the first day their parents exchanged Mike Tyson- like blows at home and all.
Disgusting pieces of information that are not meant for the public are posted without any qualms.
I am sure that gradually a virus called 'Facebookiosis,' will soon begin to attack Facebook users. This virus will be responsible for the mass failure of students in exams, marriages, and of course fraud.
The virus is slowly and steadily changing the language of some users at an alarming rate. Very soon, many Facebook users, especially secondary school students, will be unable to spell simple English words.
Some students during examinations have had to cancel their papers so many times because of the use of slang and short forms of words. Some found themselves unconsciously writing 'thot' in place of 'thought,' 'gud' in place of 'good,' 'bt' in place of 'but,' 'U' in place of 'you.'
You know the rest! I am afraid to say that soon Facebook will invent it's own English language. While I may not have a problem with Facebook inventing its own English language, I am afraid that soon there will be a galaxy of West African Examination  Council  (WAEC) casualties. A friend of mine disclosed to me that soon, 'WACO specialist hospital' will be launched for WAEC and NECO victims.
One of the earliest symptoms found in those who may eventually be admitted into this hospital is a chronic obsession for Facebook which is visibly manifested in the victims' phobia or utter hatred for her books, unwillingness to go on errands when online and suicidal intent when denied access to the Internet.
I think some of our youths are gradually becoming worthy candidates for a psychiatrist or spiritual home as the case may be. More so, some users of Facebook especially teenagers see nothing wrong in giving their phone numbers to people they have never met except on Facebook.
This is really injudicious! Some others even permanently make available their home numbers with a vivid description of their houses on Facebook. This is risky as you can never tell who may be interested in paying a special visit to your home in the middle of the night, uninvited! Let us use our common sense.
A young girl who has an exam to write but prefers to use her time for Facebook may only be digging her academic grave and that maybe 'the beginning of her end.' There is time for everything under the sun.
A time to be online and a time to be offline, a time to read, and a time to browse, a time to face your Facebook, and a time to back off your Facebook. I wish you all the best as you face your books and use your time wisely!
ALSO, READ How to Deal with a Drop in Your Teen's Grades
How to Turn Negative Thoughts into Positive Action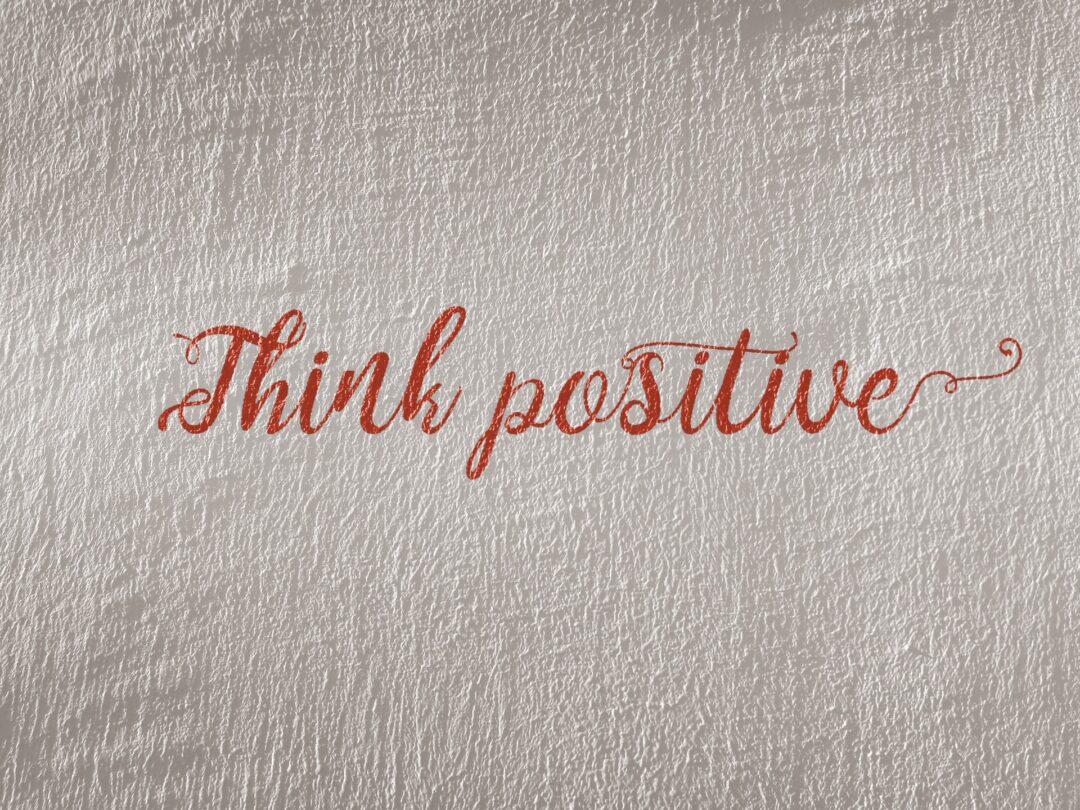 Before we look at how to turn negative thoughts into positive action, we'll need to know what negative thoughts are.
What are Negative Thoughts?
Negative thoughts are classified as unpleasant emotions that are characterized by negative perceptions. They may be caused by health outcomes, unpleasant situations or otherwise.
Negative thinking is a world of impossibilities and nobody wants to live there; it has never been Said that negative thoughts result to positive outcomes.. Negative thoughts are killers of creativity and can hinder us from making good decisions in Life.
Your inner thought is a revelation of what you'd become in future. Negative thoughts often evolve from FEAR. And when you become afraid you tend to use words such as.
What If I fail?
What if things go wrong?
I can't
Its impossible
What if I try and it doesn't work?
What if I'm rejected?
Here, I'll give you the steps and how to overcome negative thought patterns.
Write down your negative thoughts
The first way out is to pen them down in your diary. What are your negative thoughts? If you are confused about it, just wait till you have one. And when you do, don't hesitate to write them down. When you continue to write them for weeks you might be overwhelmed with the numbers of negative thoughts you have.
Writing them down is one of the successes of eradicating negative thoughts permanently.
Concentrate on what's triggering those negative thoughts
After writing them down, the next step to follow is to carefully meditate,and investigate where the thoughts are coming from. You can ask yourself "what's making me to feel this way?"When you do, you'd know how to handle those thoughts and prevent it from happening.
ALSO, READ 10 HABITS THAT DESTROYS RELATIONSHIP
Reframe your negative thoughts
It is very clear that whatever you input into your brain is what it would give to you. If you're a person who procrastinates a lot, the more you tell your brain that you can't do it the more you'll procrastinate. Whenever that negative thought comes, always have the mindset of a winner. One mindset I developed is that of positivity; I'm always positive in whatever I do, even if I tend not to know, I still never give up on my positive thoughts.
"Be positive" that's the only escape route from negative thoughts. The opposite of negative is positive. Therefore, for the desired change to take place in your life, you have to move to another zone.
Whenever the thought arises, don't accommodate it; snap out of it and don't give room for it to accumulate. You are in 100% control of your mind, you are not a robot, just know that you can do it.
Take action based on reframing your mind
Have you ever had any great idea before and used negative thoughts to sweep it off? This often happens when we relax about it, the longer you keep calm the longer  it will take for you to take positive actions.  The medicine for change here should be action, actions is imperative and mandatory. Take a step forward to do that thing you have always had negative thoughts on, it could be relationship, business, career, or anything in life.
If you never try, you will never know..
 ALSO, READ HOW TO CULTIVATE A POSITIVE MENTAL ATTITUDE
HOW TO CULTIVATE A POSITIVE MENTAL ATTITUDE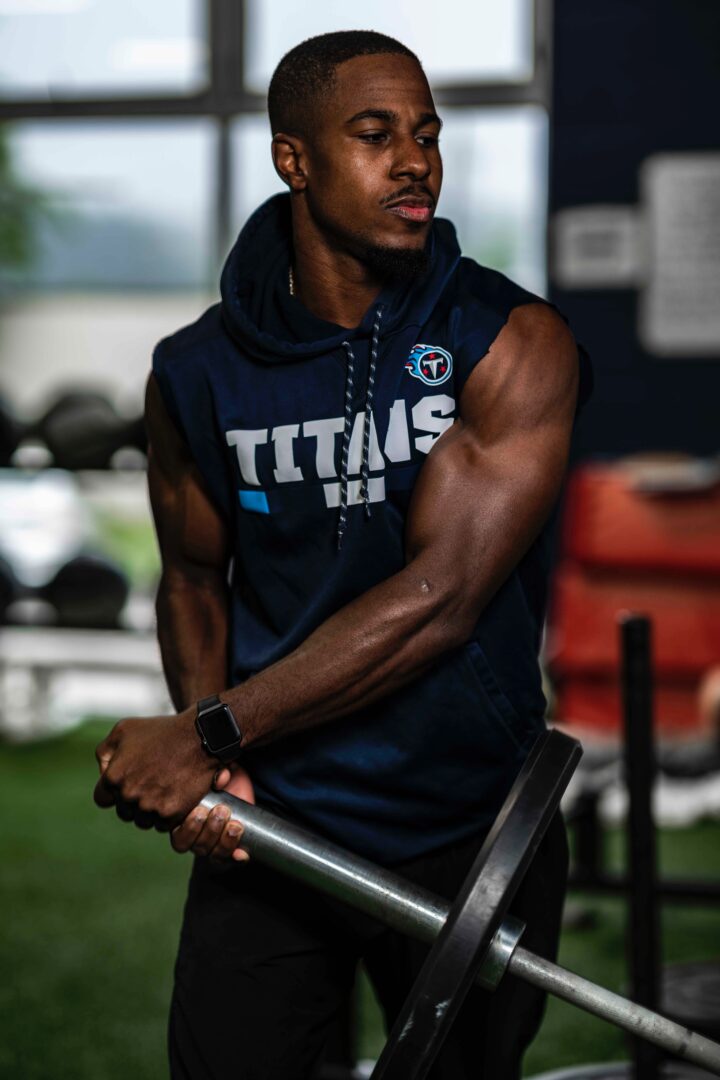 "You are the only one who can control the way you think. Make sure you nourish the positive thoughts and weed out the negative ones." Catherine Pulfiser
Our mentality is our ability to think and learn. It is also our idea of life issues and how they should be carried out. Our mentality controls our approach to our everyday activities and determines how well we execute them. It is like a guide to how we live our life. Mentality differs in people and can be changed. The mentality of a person could be affected by friends, family, society, and personal experiences.
Like physicality, our mentality could also suffer deformity or setbacks, and the level at which these setbacks affect our mentality is referred to as our mental health. Mental health simply according to the World Health Organization (W.H.O) is a "state of well-being in which an individual realizes his or her own abilities, can cope with the normal stresses of life, can work productively and is able to make a contribution to his or her community."
Our mental health could be affected by factors like stress, unhealthy lifestyle, human rights violation, or sickness. A positive mental attitude is important because it helps our self-image and our social outlook. In other words, a good mental attitude helps us carry out our activities with a smile which improves output and efficiency.
ALSO, READ How to stop being shy ( 8 sure ways)
Here are 13 steps to cultivate a positive mental attitude:
1.SELF LOVE:
To have a positive mental attitude, the first step is seeing your own self in a positive light, showing your own self the kind of love you can't get from any other person. Take good care of yourself, avoid danger, look good, smell good, and be good. Ensure you're in the best physical and emotional health no matter what life throws at you.
2.ALWAYS SEE THE GOOD IN EVERYTHING:
It is important to always filter out the best in every situation even if there seems to be none. Research says that the majority of human thoughts are negative thoughts but the ability to lay emphasis on the minority positive thoughts is very crucial especially in trying times. If possible, find humor even in the worst situations, create happiness out of sadness, joy out of sorrow, laughter out of tears. If life throws you lemons, make lemonade right?
3.BE GRATEFUL:
Being thankful even for the smallest of things is important if you want to cultivate a positive mental attitude. Learning to say the magic words 'Thank You' to every good thing done to you by others goes a long way in keeping you happy. Not just saying you're grateful but being grateful keeps your happiness level high, even if it's a little child offering you candy.
4.FORGET THE PAST, FOCUS ON THE PRESENT:
Emphasis on the past does more harm than the effects of past events. The past does nothing but weigh you down limit progress. It is therefore important to let go of the past and pay attention to the present, taking everything one step at a time.
5.DON'T BE LET DOWN BY PEOPLE'S OPINIONS:
It is important that the only opinion that matters is your own. Other people will try to discourage you by changing your opinion on a lot of matters, but it shouldn't matter to you if your happiness and mental attitude are of high importance to you. If someone is rude or seems to hate you with their speech, physically and mentally read no meaning to it. It is also important to walk away from discouraging talks to avoid making matters worse.
6.NEVER GIVE UP:
The failure of a man is not in falling down but not standing back up after the fall. It is important that you grow a mentality of not giving up no matter the discouragements, failures, and wrong moves. You also have to take note that you were desperate to get to wherever you got to and giving up would just render your efforts a waste of time.
7.SET REACHABLE GOALS:
To cultivate a positive mental attitude, it is important to set reasonable goals and achieve them one at a time. When these goals are achieved, your positivity increases. Nothing gives more joy than achieving set down goals.
8.MEDITATE:
It is important to set apart a quiet time for yourself, reflect on things, and remove every trace of negativity from your life. This helps to calm your mind and release unwanted 'energy' and 'vibes'.
9.SURROUND YOURSELF WITH POSITIVE THINKERS:
A positive mental attitude can only be maintained if you surround yourself with people who complement your mindset. It is important that you keep company with people who improve your thinking. People who improve you in various aspects of your life are very important and need to be kept close.
10.SHOW KINDNESS TO OTHERS:
Studies show that people who help others live happier life than those who don't. The joy of helping other people in any kind of way gives a sense of fulfillment. Your actions and emotions go a long way in helping people in need and also helps you keep yourself happy. It is important to keep that smile on your face and take away that weight off your heart.
11.HAVE FUN:
We get so overwhelmed by the stress of our everyday lives that we rarely give ourselves time to have fun and enjoy our lives. When last did you do what you did when you were a kid? Have the same zero-worries lifestyle you had as a kid? Having fun helps in living life with the best mental attitude possible. Try having fun one day and notice how much stress it takes away.
12.VOLUNTEER:
Volunteering to help people and society would go a long way in helping to keep up your positivity. Focusing on helping others helps distract you from your own problems and release your worries. Having positive impacts on your society helps keep up the general momentum, reducing the negativity in the society.
13.CELEBRATE YOUR OWN SUCCESS:
It's one thing to set a goal and it is another to achieve it. Success is the best source of joy that boosts mental attitude and confidence. Giving yourself credit for hard work well done is as important as the success; it gives a massive boost to your mental attitude.
ALSO, READ 12 Steps to Increase Your Self-Esteem