A Complete Guide To Staying Safe When Meeting An Escort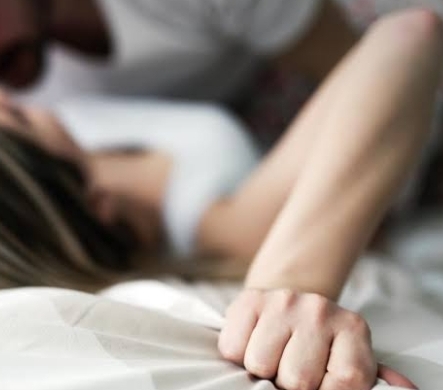 Last Updated on September 19, 2023 by Joshua Isibor
Amidst stress and lack of optimum work-life balance, what suffers most is our relationships. Many people are alone, looking for their perfect life partners. On the other hand, there are people who are in relationships, but they lose the spark in them. Hence, people look for a companion with whom they can spend quality time, reignite their romanticism in them, and even fulfill their sexual desires.
As such, the demand for escort services has increased significantly in recent times. And unlike the common misconception, it isn't just about sex. An escort can be your perfect companion when you feel lonely or want some adventure in life. They are highly professional and maintain discretion. So, they can easily accompany you in social gatherings or prestigious corporate events, sparking stimulating conversation and creating an entertaining environment.
They are also experts in the bedroom, providing a broad range of services such as naughty role-playing, erotic massages, girlfriend experiences, etc. However, overlooking the safety element when dating an escort would be an act of irresponsibility. It's very rare to hear of a person who has been taken advantage of by an escort or you running into a dodgy escort agency. Nonetheless, things like these do happen.
So, you'd be wondering – how to stay safe when meeting an escort? This is especially true if you are hooking up with an escort for the first time. Do not let your guard down and keep these important safety tips in mind.
Use a Trusted Escort Service
One of the best ways to ensure safety is by hiring a tryst escort from an established and reliable agency. Only this can help ensure a risk-free and enjoyable experience.
Trusted agencies work with only reputable and fully vetted escorts. They also have measures to ensure the client's interests are protected and they are not ripped off by some fraudulent escort activity. Additionally, you have the option to perform a background check on the escort beforehand and read their reviews before hiring.
At the same time, you should also research about the escort agency. Check their ratings and reviews online, and the type of escort services they provide. It is always a good idea to compare different escort agencies and choose one that you think you can trust.
Decide to Meet in a Public Place
Quite obviously, you would not want everyone to know that you are hooking up with an escort. Yet, if it is your first date, you should choose to meet in a public place. It is a good way to know each other and ensure safety. Once you are comfortable seeing each other, you can meet in a more private place.
Ensure transparency in their costs
Disputes over escort service costs and tips may mar the entire night's fun and enjoyment. You may even land up in trouble if you are unable or unwilling to pay for what they ask for. Therefore, do not rely on verbal or vague cost estimates. Before meeting the escort, you should have a complete idea of how much you need to pay for the services demanded.
Discuss your purpose and needs in the first place, while they should be transparent in their pricing. You should also know how much will it cost if you get additional services. It is ideal to pay in advance to avoid last-minute hassles at the end of the date.
Limit your temptations
We understand; that the temptation of dating an escort for the first time can be irresistible. To calm down your nerves, you are likely to do things that may cause a safety concern.
For instance, you should never get yourself too drunk on such kinds of dates. It may not only land you in trouble, but even professional escorts do not entertain intoxication. So, never go beyond a couple of drinks for an enjoyable experience – do not overdo it just to get yourself ripped off. After all, you do not want to wake up the next day unable to remember why you gifted your expensive Rolex watch to her at 1 a.m. in the night!
Also, keep an eye on your things such as portable electronics, watches, jewelry, etc. No matter how tempting it may seem to show off your wealth in front of the escort, never flaunt your wallet or wads of cash.
Let a Trusted Person Know About the Details of Meeting an Escort
To ensure safety, it is always a good idea to share the details of your date with a trusted person, like your friend or family member. This should include the time and location of meeting the escort, name and contact details of the person, or other important information. You might feel embarrassed, but this can be helpful in case of an emergency.
The Bottom Line
Dating an escort can be fun and safe too if you follow the above tips and take all necessary precautions. However, begin with choosing the right escort platform, such as Ladys.one. Here, you can browse through a fantastic selection of highly professional, beautiful, and sensuous escorts in different categories. With a trusted platform like this and safety measures in mind, you can explore the enthralling world of adult entertainment.
---
Also, Read NYC Elite Escorts: Unveiling the Ultimate Pleasure Paradigm