Getting to Know the Most Followed People on Facebook in Today's Modern World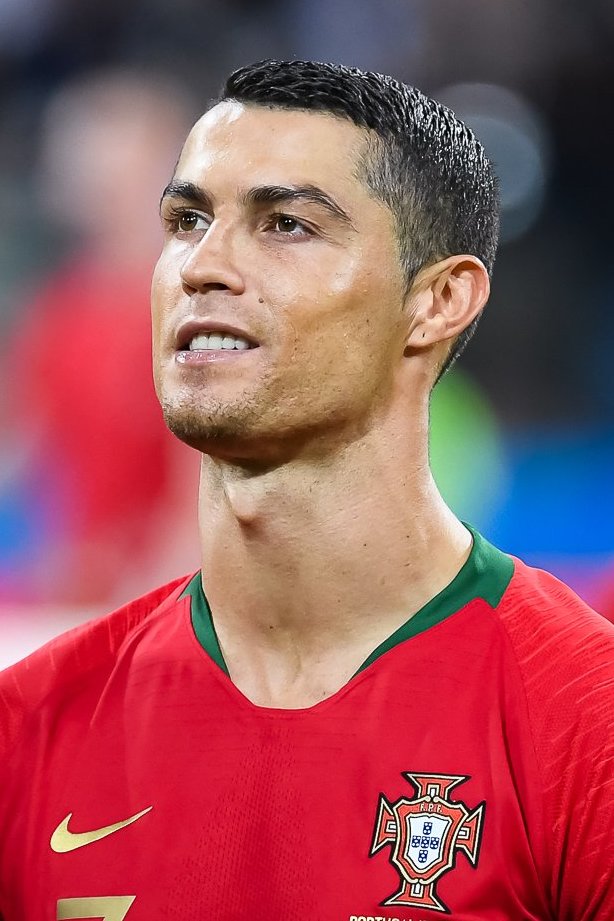 Last Updated on October 26, 2023 by Joshua Isibor
Who is the Most Famous Person on Facebook?
In this modern era, Facebook is the greatest social media forum globally as of 2023. After it was established way back in 2004 by Mark Zuckerberg, it did not show any indication of slowing down. Presently, the platform has 3 billion active users.
Among all the other users, there are some famous names that also ended up becoming the most followed person on this particular platform. But do you know who exactly they are? Let's find out from this post.
The Most Followed People on Facebook
Here, in this section, you will learn about all those famous people with the highest number of supporters on Facebook. Let's get started!
1. Christiano Ronaldo – Portuguese Footballer [167 million]
Christiano Ronaldo is known as a football icon. He shares photographs and videos of his family, buddies, and various other things on his Facebook page with all 167 million followers. Ronaldo also spreads awareness on multiple things and shares his concerns and how he can help on such matters.
2. Shakira – Colombian Singer [ 124 million]
Well-known for her hit song "Hips Don't Lie," Shakira is the most-followed female celebrity on Facebook. Having fans across the globe, Shakira earned the title of "Queen of Pop" for her electrifying songs and iconic dance moves.
The Colombian singer uses her Facebook to regularly advertise her TV career and music with all her followers and keep everyone updated about all her activities.
Shakira also holds the position of the Goodwill Ambassador for UNICEF and uses Facebook to raise awareness across different charities. One of the charities that she is mostly involved in is the Pies Descalzos Foundation.
Shakira also made history back in 2020, along with Jennifer Lopez, as the first Latino duo performed at the 2020 Super Bowl during the halftime performance.
3. Vin Diesel – Hollywood Actor [106 million]
Vin Diesel is the most loved Hollywood actor among all the other A-listers. The American hunk is well-known for playing "Dominic Toretto" in the Fast and Furious Series, which helped him gain global recognition. He is also the most-paid Hollywood A-listers.
Apart from his phenomenal acting in the Fast and Furious series, he is also known for "The Avengers," "Saving Private Ryan," "The Chronicles of Riddick," and "The Guardians of the Galaxy."
Even though he mainly keeps his focus on acting, he uses Facebook to spread awareness about certain events and also actively participates in charities.
4. Rihanna – Barbadian Singer [104 million]
After she was discovered by Evan Rogers back in 2005, Rogers let Jay-Z hear her music, which ultimately enabled her to start her musical career. Now, Rihanna has acquired worldwide praise for her impressive and lively music.
She is not just a musician but also an actress, businesswoman, and the creator and owner of Fenty Beauty, her maquillage line. She uses her Facebook account to give updates about her music product launches and even shares her views and concerns on various events and situations.
Back in 2021, the Barbadian singer was honored with the "National Hero of Barbados" title after Barbados removed Queen Elizabeth II as the head of the state.
5.Eminem – American Rapper [ 95 million]
If Shakira is dubbed the Queen of Pop, then Eminem is known as the King of Rap. Whether it's his music or the lyrics, people across the globe love his rap. Eminem gained a lot more recognition for "Lose Yourself," "We Made You," and "Mockingbird," which are some of his hit songs.
Every 80s and 90s, kids grew up listening to his music, and Eminem is also one of the rappers who became universally popular. He shares news about his merch, music, and various other things with the 95 million on Facebook and keeps them updated about all the upcoming events.
6. Bella Poarch- Social Media Personality [92.7 million]
Bella Poarch (Bella Porch) is an American singing sensation and social media personality who has her roots in the Philippines. Bella is highly famous across Tiktok, Instagram, and Facebook, and enjoys a massive fan following on all the social media platforms. 
This talented singer rose to fame with her debut single 'Build a Bitch', which talked about her experiences of bullying that she faced during her childhood. 
7. Olivia Rodrigo [35 million]
Olivia Rodrigo is a songwriter, actress, and singer who shot to fame with her acting stint in the Disney television programs. 
Her album also performed quite well on Billboard, and she has a huge fan following of 3.5 followers on Facebook. 
Last Note
Although Facebook has many well-known people on its platform, the individuals mentioned in this article have the greatest number of followers and hold the distinction of being the most followed persons on Instagram. Each of them is known for their own specific talent, achievements, and contributions they have made to society, and all of them are famous in their own right
ALSO, READ The 16 Best Ways to Stop Internet Addiction