HOW TO DEAL WITH A SECRETIVE PARTNER PERFECTLY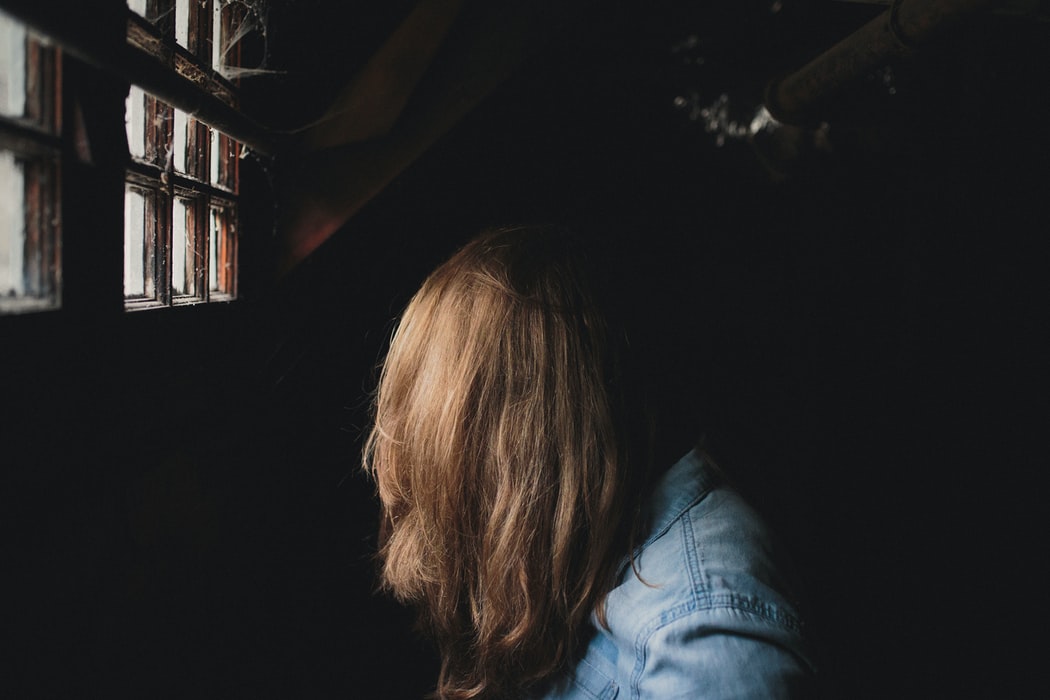 Last Updated on March 9, 2023 by Joshua Isibor
Secrets are sabotaging let alone having someone that keeps secrets. Here, I will be talking about how to deal with a secretive partner.
But know this, having a secretive partner means two things: It either that your spouse doesn't trust you (which amount to loving you less) or they are scared to let out their secrets.
Sometimes, sharing secrets, especially secrets that can be hurtful to the soul, can bring a lot of pain in a relationship. There are some secrets that you don't wish to share with anyone. You rather carry them with you then tell anyone what you have been hiding for long. But, for how long can you hide them, especially if they happened in the past?
Nobody wants a relationship, where partners will be playing a cloak-and-dagger game, hiding information that is very important which can ruin a relationship in the future.
I know at times, opening up to say something you have carried for a long to someone you love is hard because you don't want them to find out from someone or from outside, is so daunting and hard to do.
But in this case, you have no other choice than to deal with your secretive ways and let your mind find peace.
Yes, it is going to Hurt. It will break you and your spouse down, but you have done the most precious thing on Earth. You have protected your spouse from future hurdles, you have saved your relationship, and you have to build solid trust and strong bonds that can't be easily broken.
But in this case, if you are the one dealing with a secretive partner and you don't know how to go about them or make them open up to you. I can say, you got a big task to do and everything depends on you, your lifestyle, your understanding, and more.
HOW TO DEAL WITH A SECRETIVE PARTNER PERFECTLY
1. Check yourself first.
You have to seek your inner self and survey yourself very well to know if you are the one making it so hard for your spouse to conceal those secrets from you. Sometimes, what we are after is who is hurting us, who is not treating us fairly, and who is not keeping up with the responsibility without knowing that, we are indirectly contributing to the ways they act.
Peradventure, you are that person, who doesn't like sharing all of your secrets and you are expecting them to do the same. Or your lifestyle is not that accommodating and you expect them to be free with you? It won't work that way.
There are things you have to consider before you start complaining of been treated unfairly in a relationship. Check yourself first and know where you are lacking, know where you are not making it right and where you are reluctantly shutting them down for real.
2. Emotional availability
Being emotionally available is about being open, reachable, sharing yourself with someone you love, the strong communication between you two, the connection that exists, the time you spend together, the deep feelings you share, the great commitment, and the challenges you face and standing up for each other in those beautiful, difficult and dark moments.
Sometimes, your partner might seem indifferent to this because of what happened in the past, the fears of being hurt again, the break-up, emotional breakdown, running from experience, being cheated by their ex-lovers, shattered because of love, and many emotional problems.
Maybe, they are trying to protect themselves from the same thing happening again, not knowing whether they are hurting you or not. Then try to play along or try to align with your plans(or actions) just to avoid bringing you to the 'state' of being hurt or left out.
In the long run, it becomes a problem cause the connection, commitment, and other deep feelings won't be there anymore.
In this case, you need to let your partner know that, they can trust you with their secrets, have this 100% confidence in you, that you can protect or stand for them, and that you won't take advantage of their secrets or use it against them in the future.
The reason why your partner might be so secretive is that they have not seen those attributes in you and that is making them so unyielding to talk or share their secrets with you.
You need to be always available to know when they want to talk and always create that atmosphere where you two sit and discuss.
3. Always confront your partners in a civilized manner.
It is so hurting if you are the one putting all the effort into your relationship and your partner seems not to care at all. I think, it is time to confront them, but in a good manner, know where you are getting it wrong and why they are so scared to open up.
At this point, it is not about who is right anymore but what is right to do to save your relationship from this cankerworm that is eating it up. Let them know that, being secretive will ruin and damage the relationship and you can't put up with the act anymore. Tell them, you deserve better and not to be treated like a fool.
I suggest, you set up a dinner night or go somewhere that can spark up the love that will revive your love for each other. Have an emotional conversation, heart-to-heart talk, look into your spouse's eyes and make them know, they got nothing to lose.
They said:
      "People tend to open up more when there is strong communication and the responses they get from their loved ones are understandable, encouraging, and validating."
I wish you all the best and trust me, you are going to win your spouse back and they will see your efforts in making them love themselves and turning away from their secretive ways.
4. Respond positively when your partner does tell you something.
A secretive partner might be finding it so difficult to talk because they have felt locked out whenever they tried to talk to the person they love. Maybe, your attention towards them is so less and you are the busy type of person.
The way we act sometimes, or towards responding to what they have to say, might be the reason for being secretive. Maybe, they don't know how you will react, act, or judge the situation and this becomes a problem.
You have to be that partner, who responds positively when they are saying something and doesn't fidget over it. Sometimes, it would be hard to take in but you got to assure them, that you have the situation under control.
"Dialogue wins in most cases, there will give you the chances to fish out what is lacking and how to amend them."
5. Always find a way to trust your partner.
A relationship has its ups and downs, full of a lot of surprises, whether you want it or not, there are like stepping Stones that you must climb to reach the leveled ground. And trust is one of them. If you can't trust your spouse or they can't trust you either, there is a problem and it damages certain things in your journey of life.
Secret hurts, especially when you find out by yourself but are you going to run away from it? They will feel sorry for what happened and now, trust suffers. It would look like a betrayal but this is time to let them know, that you are still with them and they can confide in you, and not to make you find out from someone else but from them.
6. Seek couple counseling
Sometimes, it is not easy to do all this. Maybe, you have tried to accommodate your secretive partner and you don't feel it anymore to carry on, or maybe, they have promised to change from their secretive ways and you have seen them improve on that but at times, it's kind of on and off.
I suggest you two seek help from a relationship expert ( a relationship therapist works best) and settle in there. Couples counselling can improve communication, strengthen emotional connection, and provide tools to navigate relationship challenges effectively. This is the best option cause it will come to a point you don't want to take their lies and secrets anymore, breaking up or divorce might creep in.
7. Decide on forgiveness
Things are going to be tough and secrets will be revealed. You will hear the breaking ones, the lies, the forsaking and the irritating ones, the ones that will make you have double minds and the time bomb. But what matters is, if these are their pasts, find a way to forgive them. But if these happened in your relationship, it will be hard for you to bear them. That is why you need to give it time, have your own space, think about it, and decide to forgive your secretive partner.
At this juncture, it is important to analyze your feelings, if you want to carry on and know what you want because your decision determines how long the relationship is going to last.
And most of all, talk to God to help you seek this, it is not by our strengths, intelligence, power, fame, money, or wisdom but In who that strengthens us in Christ Jesus.
I will love to hear from you, your feedback matters. See you at the top.
SEND ME IN THE COMMENT BOX
ALSO, READ Questions to Ask Your Partner to know them better