How to Make Money With Your Personal Pictures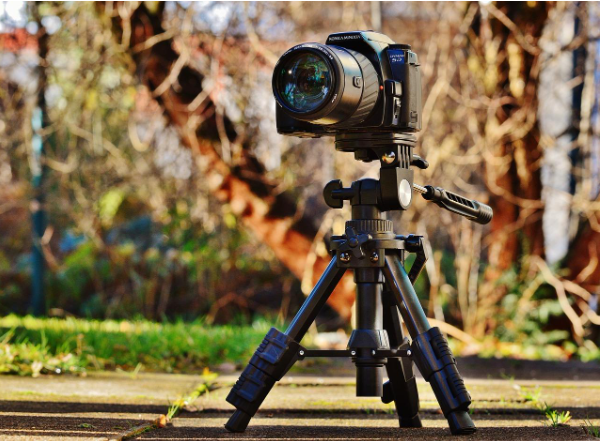 Last Updated on March 3, 2023 by Joshua Isibor
Taking pictures is something that everybody can learn. By having the right equipment and knowing some special techniques, you'll be sure to take interesting pictures yourself. Once you have learned how to take pictures in the right way, it's easy to turn it into a lucrative business. Taking a picture only takes time and effort once, and can then be sold unlimited times. In this way, a small set of pictures can turn into a big source of income. Keep reading to find out where you can sell your pictures and what you need to take them to the next level.
Where to sell your pictures
Depending on what kind of pictures you take, there are multiple online sources that buy your pictures or where you can sell them at. The most common way to sell pictures is on stock photo websites. Stock photos are photos that are free of copyright and can therefore be used by anyone who needs them. This can be any blog, web shop, or other online or printed source that needs media. Stock photos are often used as mock-ups for web shops that want to sell their products or as media to support a blog post or article. 
If you're comfortable taking pictures in erotic settings, the OnlyFans might be the right source for you. Where stock photos normally bring up only a dollar or two, OnlyFans is a more lucrative way of selling pictures. On this platform, people can post pictures of themselves and others can either buy separate pictures or take a subscription on your page and see all pictures that you post. Pictures sell better if you post under a certain category, such as foot fetish, BDSM, plus sized, teens, among others. Inspiration for pictures can be found on best Cosplay Onlyfans accounts  for example.
How to take unique pictures
The first thing you need to do is make a small investment and buy the right equipment, decor, and costumes. If you do this, the chances that your pictures will sell are bigger. Selling pictures is quite competitive and providing high quality material is essential. A basic set-up would require a phone or camera with a good amount of pixels, a tripod to hold your camera, and a good source of lighting, such as a ring light. All these products could be easily purchased online.
Invest in a decor and props
If you're planning on taking pictures of yourself in an erotic setting, you might want to make sure that the decor is not distracting and that you have several outfits and props to choose from. Some people pay more for pictures that have features that they like, such as costumes (nurse, bunny, etc.). You can also let your customers request certain pictures. Do you really want to make your photo business into a fulltime career? Then taking a photography course is a great idea. A professional will teach you all about how to set up your camera, how to provide good lighting, and even how to photoshop your pictures. 
Promote yourself
Some people choose to promote themselves on social media to stimulate the sale of their content. An easy way to do this is by creating an Instagram profile and posting some of your pictures. Make sure to hide some parts of the picture to make people curious so they want to buy your pictures. Start following potential clients by searching for other profiles that promote themselves online as well.