Quirky Ideas for Your Best Friend's Bachelor's Party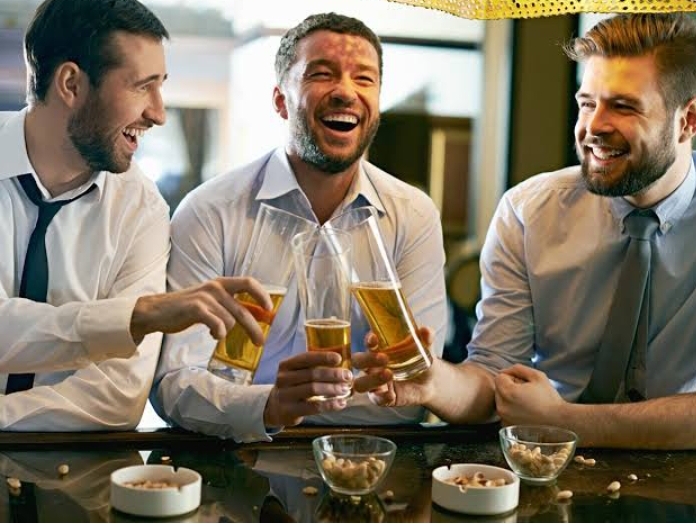 Last Updated on November 28, 2022 by Joshua Isibor
Quirky Ideas for Your Best Friend's Bachelor's Party
Being the best man for your best friend's wedding means that you have a plate full of responsibilities. You must be present, from choosing the tux and arranging the gifts to delivering a great speech. There are several minor details that a best man should cater to, including hosting a bachelor's party for the groom-to-be.
Therefore, we've come up with this article that discusses different ideas to plan a quirky bachelor for your best friend. The experts' opinions consist of activities that also stimulate a person on emotional, physical, and intellectual levels. So, what's the wait for?
Read on to find the ideas to make the last days of freedom' more fun and entertaining for your closest pal.
Plan a destination bachelor's party
The main aim of hosting a bachelor's party is to make lifelong memories with the closest people. You do not have to host a party for 20-25 people. Instead, call the people closest to the groom and make it a destination party. One of the best places to host such parties is Amsterdam. It has endless activities that can add adventure and entertainment to your plan. For instance, you can access the best bars and clubs in the city.
If you want to spice up the party, you can also book escorts in Amsterdam. You can book them on online apps and speak about the requirements. In addition, you can book a party bus, call everyone there and have the best time of your life before your pal gets married. Make it a good 3-4 days of the trip to enjoy the city's cultures and create unforgettable memories.
Booze-themed Bachelor for your best pal
What is the point of hosting a party if there's no booze? There is no better idea than planning a drink-themed party for your buddy if they love alcohol and love experimenting with it. You can keep craft beers of different types if there's not much fuss about whiskey in your group. If not, you can also host a classic evening by calling a connoisseur to host the evening. Keep different types of premium whiskey and cigars to taste.
Such a party requires people to dress in suits and enjoy the evening with cocktails and neat shots. It is not a costly event; the cost of bottles changes per your choice of whiskey. You can also save money on the connoisseur by learning the 'How to' tricks on Youtube. It will give it a more personalized touch.
Kick in Sports if your pal loves it
Are you all sports fans? If yes, you must use the sports theme to host the best party for your pal. Gather your group and plan a sport for each day, and then end the day with some karaoke at home or a bonfire in the backyard. Make it a four-day plan where you can keep your favorite sport each day.
For instance, if they love bowling, plan a bowling evening; if it's golf, hit the golf range with your friends. You can also get some customized tee shirts for the whole group to make it evident that you're all on a bachelor's bash.
Bottom Line
Think of the things that you did as friends and enjoyed. It could be playing games online, hiking, or biking through forest roads. The main aim of a bachelor's is to make new memories while honoring the old times spent together that created this bond you all share.
---
Also, Read