Six Useful Tips for Traveling with Kids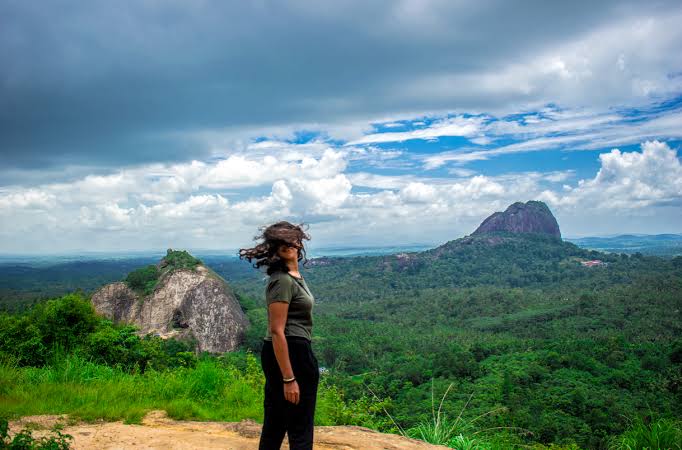 Last Updated on October 19, 2022 by Joshua Isibor
Family trips are a great time for bonding with your kids away from the hustle and bustle of everyday life. They are a great way to expose them to different environments and get them to experience new things. However, traveling with kids is also rife with worries since so much could go wrong. Kids get cranky easily and dealing with their temper with so much to worry about can drive anyone insane.
All the troubles aside, traveling with your kids is an excellent opportunity to bond and build experiences that will last a lifetime. Today we bring six tips that level up your travel game and make traveling with kids a breeze! Keep scrolling to find out.
Six useful tips for traveling with kids
1. Pick a kid-friendly destination
Whether it's your first time traveling with your kids or nth, traveling without a plan is a no-go for every parent. And the first order of business is picking a destination your kids will like. That doesn't mean you have to go to Disney World for vacation every time. Instead, choose a travel spot that will provide both you and your children with opportunities for enjoyment and relaxation.
One trick is picking a spot with plenty of natural attractions for you and other amusement opportunities for the kids. Honolulu, Maui, and The Great Smoky Mountains are all popular tourist destinations for kids and elders alike. So research your destination, discover its popular attractions, and figure out your way around town in advance. For example, your kids will enjoy plenty of Smoky Mountain attractions like Dollywood, family-friendly comedy shows, The Great Smoky Mountains National Park, adventure parks with plenty of rides, and more. And all you need to do is a quick google search to find out what the destination offers.
So wherever you are planning to travel, find out beforehand if your kids will enjoy the place or not.
2. Book everything in advance
When planning a vacation with your family, the earlier you book, the better. This is because everything during peak season has notoriously high prices, and with most of the hotels already booked, it's hard to guarantee you will get the room of choice. Plus, by booking early, you can avail of early-bird discounts and promotions not available during the peak season. Also, you can save money while getting your desired room, upgrade seating during flight and train rides, and have better options for car rentals. In addition, many places also run promotional offers throughout the year so take advantage of them to get discounts or free upgrades on hotel rooms, ticket discounts, etc.
Most hotels with kid-friendly activities get booked out early; chances are you would have to make do without one if you don't book at the earliest. These activities keep the kids occupied and happy, and by availing of the child-care services, you can have some time to yourself while on the trip.
3. Stick to shorter flights
It's best to avoid long flights while traveling with a toddler. Traveling across the globe to surprise your kids with an experience may seem like a great idea, but it may not be the best option for a family traveling with smaller children. Long trips between time zones may be challenging for young children, and dealing with a slew of tantrums on the way isn't the ideal way to kick off your vacation.
Also, when it comes to flights, it's better to stick to direct ones instead of connecting flights. You won't want to deal with the hassle of hauling baggage and carrying strollers full of tired kids when hurrying between terminals. It's not worth the stress and tears on everyone's part.
4. Don't pack extensively
A few necessities aside, you don't need to pack everything in your house, as most items can be purchased while traveling. You won't want to haul about your whole family's worth of luggage just for your toddler or child, and they require far less than you think they would. Many hotels and auto rentals provide diapers, formula milk, and filtered water.
Many families misjudge their needs and carry an unnecessary amount of luggage. It's easy to become confused by the idea that everything you bring is essential. Instead, prioritize basics and be realistic about disposables.
5. Manage expectations
When traveling with children, it's essential to bring them on the same page as you. Letting the kids know about the trip and what they can expect can help them cope with different situations that might arise during the trip. Prepping them ahead of time and managing their expectations ensures a pleasant and stress-free journey for you and your kids.
Children are more capable of adapting to change than most adults give them credit for. When you provide the children with a thorough rundown of what they can expect in the coming weeks, they will be more equipped to deal with any setbacks during the trip. You can also let children take the lead in deciding where to go or what to eat.
6. Schedule everything around your child
Plan your schedule such that it overlaps with regular sleep and nap times. Keep to your regular home sleep schedule if you have one. Purchase a lightweight noise machine and a portable blackout blind for your next trip. However, this works only if your young one is an excellent napper and can sleep in any environment; do the opposite if your kid does not sleep well when traveling.
Avoid using transportation options that leave early or late if you can help. Instead, try to schedule your trip during the hours between noon and the evening. By doing so, you may avoid rushing about during peak traffic and getting the kids up early.
Final thoughts
Traveling with kids can be quite stressful for parents. From packing to boarding, there's a lot to prepare. But with proper planning, you can get everything to work and enjoy quality time with your kids. Remember to plan everything around your kids to ensure their maximum comfort and enjoyment. Follow our tips to ensure a relaxing journey and have the time of your life with your family.