The Most Luxurious Gifts You Can Get For Your Girl in 2023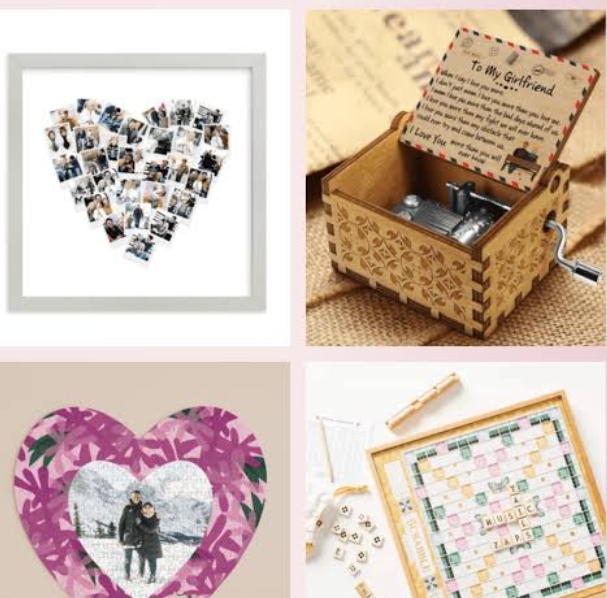 Last Updated on June 2, 2023 by Joshua Isibor
Love, in its true essence, is not materialistic. Yet, on certain occasions, an extravagant gift can indeed encapsulate the magnitude of your feelings. For those searching for something extraordinary, something that transcends the traditional bouquet of flowers or box of chocolates, this article is a beacon of inspiration.
Custom Crafted Jewelry
Jewelry has always been a time-honored gift, cherished for its beauty and longevity. Custom-crafted pieces in 2023 bring this tradition a step further. Now, it's not just about picking a diamond necklace or a gold bracelet. It's about co-creating a unique piece that reflects your partner's personality and your shared experiences. Imagine a pendant with a miniature 3D print of the two of you inside or a ring with your shared favorite quote inscribed in microscopic detail. These gifts will undoubtedly make a lasting impression.
Experiential Travel Packages
For those who believe in making memories, experiential travel packages aren't just gifts for a sugar baby. From diving with dolphins in the turquoise seas of the Maldives to an intimate dinner at the foot of the Eiffel Tower, the opportunities are infinite. You can even curate a trip that is entirely themed around her interests. For instance, if she loves art, consider arranging a private viewing at the Louvre or a tour of Italy's legendary art museums.
Bespoke Luxury Fashion
Fashion can be an excellent gift choice, but bespoke luxury fashion takes it to an entirely new level. Leading luxury brands now offer services to custom-make dresses, handbags, and shoes. You could commission a hand-painted silk dress designed to flatter her or a leather handbag featuring her initials or a special date. Such personalized luxury can make her feel like a queen.
Personalized Artwork
Commissioning a personalized artwork is a gift that embodies sentiment and creativity. You could hire a local artist to create a portrait or a sculpture of her or perhaps a painting of a significant place in your relationship. Alternatively, for the digital enthusiast, consider commissioning a digital artist for a unique NFT art piece. This unique blend of art and technology is certainly a gift that would be remembered.
Limited Edition Collectibles
If your girl has a passion for collectibles, the gift of a limited edition piece could be the key to her heart. Be it a signed first edition of her favorite novel, a limited-edition designer perfume, or even a rare vinyl of her favorite band, the thought and effort put into acquiring such a unique item will be greatly appreciated.
High-end Tech Gadgets
Tech gifts aren't typically associated with extravagance, but 2023 has seen a resurgence of high-end, luxury tech gifts. These include the latest virtual reality systems, custom-designed smartwatches with diamond encrustations, or an AI-powered personal robot to help with her daily chores. The right tech gift can merge practicality with indulgence in a way few other gifts can.
Home Spa Experience
A home spa experience could provide her with much-needed relaxation and pampering. Consider investing in a state-of-the-art massage chair, a luxurious hot tub, or even a sauna. Complement these with high-end organic spa products, and you have created an indulgent retreat right in her own home.
Gourmet Culinary Experiences
For the gourmet lover, there is no gift more delightful than a fine dining experience. Consider booking a private dining experience with a renowned chef or perhaps a cooking lesson with a culinary master. If she has a palate for wine, why not take it a step further and invest in a rare bottle of vintage wine or an exclusive wine-tasting tour?
Conclusion
In the end, remember that the best gifts come from understanding the recipient's desires and crafting an experience or object that speaks to those desires. It is not the price tag that makes a gift extravagant, but the thought, the personal touch, and the effort that goes into choosing and procuring it. Indeed, the gifts that are treasured the most are the ones that reflect the giver's understanding and appreciation of the receiver.
Whether it is a custom-crafted piece of jewelry that captures shared memories, a unique travel experience that creates new ones, or a personal robot to make her life easier, the aim is to show your love in a way that resonates with her. Because ultimately, a gift is a tangible expression of your feelings, and when those feelings are deep, the gifts often become extraordinary.
---
Also, Read How to find swingers in the UK