Tips For Planning The Perfect Wedding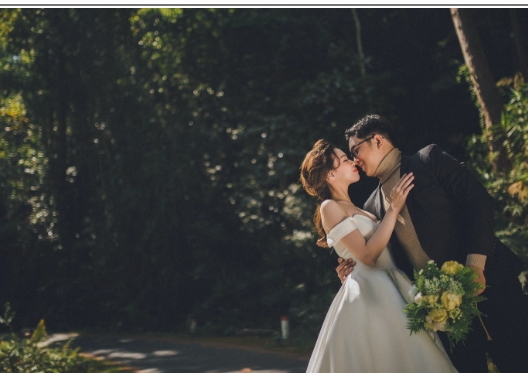 Last Updated on November 24, 2022 by Joshua Isibor
Planning your wedding can be overwhelming. While many couples hire wedding planners to assist them, some also want to handle the bulk of the planning themselves. The reasons could include a tight budget or simply the desire to plan a DIY wedding. In any case, there are many details to consider.
The key to a smooth wedding is staying organized. Whether you're dealing with deadlines, decisions, and lists – give yourself time to plan the wedding. Ideally, you should aim for a year-long timeline here.
But even if it was a spur-of-the-moment decision, there are still ways to make it a memorable wedding. Below, we've listed wedding planning tips to ensure everything goes smoothly on your special day.
Wedding venue
Your wedding venue will forever be remembered as the place where you and your spouse walked down the aisle. So, it's only natural to make it special. While there is more flexibility with other vendors, the venue is arguably the most significant when it comes to the memories everyone will hold.
You will need a destination with not only all the necessary facilities and infrastructure but also suitable accommodations, transportation, delicious food, beverages, etc. So why not pick the most popular wedding venues around the world?
Our recommendation: Bali. It hosts 16 thousand weddings every year, and for a good reason. You can have a modest wedding here, starting at $1500, which can easily accommodate your budget. Also, with so many dazzling sites, couples can plan weddings on the beach or in the breathtaking meadows. The magic of this Island will surely make your Bali wedding video something you'll remember for a really long time! Not only will you rejoice in your wedding, but you will also have a great honeymoon.
Stick to your budget
Budget is one of the most important factors to consider, as it will drive many of your decisions. If your family members plan to contribute, ask them what they are comfortable spending. Taking a good look at your finances is essential if you are paying the bill yourself. Many couples do not realize the extent of the costs involved in planning their weddings. So once you've found a number, don't stray from it.
Make a guest list
You can begin creating your guest list when you have created a budget. Budgeting ahead will allow you to decide whether or not to include colleagues or far-off relatives.
Make a list of people you would like to invite to your wedding. Then ask your families to contribute a rough list of people they would like to invite, but don't promise them anything.
Once you decide on a guest list, ensure the addresses are up-to-date unless you intend to email the invitations, which is becoming a more popular means of communication these days.
Include your partner and make a priority list
Do not feel as if you are on your own when it comes to planning your wedding. Make decisions together with your partner. Their opinions will be invaluable. And even if they only contribute to some aspects, it will make the planning process much more enjoyable.
The goal is to stay on budget and concentrate on what truly matters to you two. So, decide what five things are most important to each of you and discuss them with your partner.
For instance, are you looking for a specific wedding date or a specific venue for your wedding? Would you like to book a specific wedding photographer or a live band on your wedding day? Prioritize those details and be willing to make compromises on the rest if necessary.
Together, you and your partner can grow as a couple every time you tackle an issue as a team as you work toward a common goal.
Pick a wedding style
Start researching bridal inspiration by visiting Instagram, Pinterest, or checking magazines and trusty bridal sites. Once you start meeting with potential vendors, you will have a clear idea of the kind of wedding you are looking for.
However, you shouldn't spend too much time looking at photos and ideas at once, as too much inspiration can be overwhelming. The best way is to make a list of your likes and dislikes, as well as what you want and don't want, before reviewing ideas.
Creating an idea board or a visual collage will help you figure out the look and feel you want and keep you on track.
Do you have a theme yet?
There are many ways to choose a theme for your wedding. Start by choosing specific shades of color, seasonally inspired designs, or a theme such as Bohemian, Classic, Garden, or Beach wedding. An eye for aesthetics makes decision-making easier, and everything seems to work better together.
The dress.
In most cases, wedding dresses are custom-made unless you go for a sample dress or store-bought gown. It's best to order them six to eight months in advance to allow time for alterations, if necessary.
What influences your choice of style and silhouette? Depending on the season and style, a lace strapless gown would be ideal for a garden wedding in the summer, while a satin ball gown with embellishments would be perfect for a fall wedding.
Plan your jewelry and dress together to ensure they match perfectly. For necklaces, pendants should be worn with a V-neck dress, while statement pieces go well with sweetheart and strapless necklines. You can never go wrong with elegant studs, drops, or hoops like those in Roberto Coin's earring collection. It's also great to incorporate sentimental pieces as your "something borrowed" to make the ensemble even more special.
For inspiration, check out runway looks. The fit-and-flare gown has been a popular wedding trend for decades because it flatters various body types.
Ultimately, it all boils down to what makes you feel beautiful and confident.
Pick a caterer
Making the right choice about your reception is crucial as sit-down meals, buffets, and hors d'oeuvres all have their feel and price. And while you're engrossed in deciding your menu, pause to remember that choosing the right caterer also plays a substantial role in the success of your event.
Pick a caterer who matches your taste, pays attention to your preferences and works within your price range. However, check with the venue to see if preferred vendors are available. There may be a fee if you choose a vendor who isn't on the list. Choosing someone with a rapport with the venue will probably make the process go more smoothly.
Conclusion
Plan your wedding confidently by working through this list with your partner. You just have to remember one very important thing: Have fun while doing this! After all, this is the most important day of your life, so don't get engrossed in details that you forget what truly matters. Being surrounded by friends and family while celebrating your love for each other.