Why is Masturbating Together is so Hot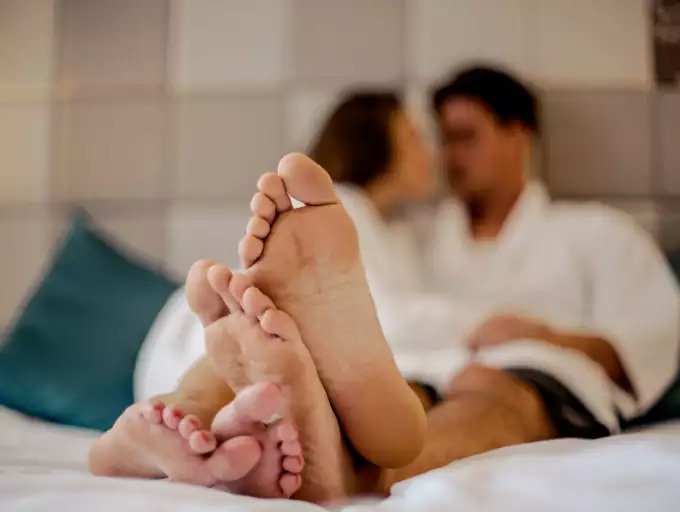 Last Updated on November 7, 2022 by Joshua Isibor
It's not going to come as a surprise to anyone that masturbating together with someone is about as hot as it can possibly get. You're both together and sharing sexual intimacy without having to deal with how you're making the other person feel. That lets you focus on enjoying their actions and reactions while you take care of things on your end. It can slow the whole process down and just let you enjoy being in the same space with the other person. That's something you're never going to be able to get out of sex. That's always going to be more about a different type of intimacy altogether. It can get you so focused on what you're trying to do that you forget to actually have fun. If you want to get the absolute most out of a sexual encounter with another person, then you can only get it by masturbating together. In fact, just spend a few seconds on a site like masturbate2gether and you'll see what it's all about. It will change the way that you think about sex and let you explore brand new eroticism and kinks. Best of all, you won't even have to leave the house to make it happen.
Find out what women like
If you want to learn more about the female body and what women actually enjoy when it comes to sex, then there's really no better way to do it than by masturbating together. You'll be able to see what girls do to themselves when they're all alone and that's the best teacher you can ever have. On top of that, you can also see the reaction that they have to it. Not only are you seeing how they touch themselves, but you're also seeing what it does to them. There's never really going to be a better way to learn about sex and the things that you're doing wrong. You may be able to get a reaction out of a woman with the things that you do, but there are always ways to improve yourself. Most people want to be the best at making women happy and they only way to get there is to study the physical things that make them feel good. It's a lot better than going in blind every single time and having no idea why she's not begging for more of what you have to offer her in the bedroom.
It makes women girls cum harder
Even more important than learning how to pleasure a woman, you'll also be able to see them cum harder than they ever would with someone else touching them. The simple fact is that no one knows a girl's body like she does, but it goes even deeper than that. It's just about her touching her own buttons to get the best sex she can. It's also about being an exhibitionist and showing herself off. Most women are exhibitionists, whether they know it or not. They just get used to men staring at them and it ends up making them feel good. If a girl doesn't have people trying to get a look at her then her self-confidence starts to plummet. She craves the stares and that's why she ends up on a web cam and showing herself off. The more people she has looking at her, the better she feels about herself. The better a girl feels about herself, the more aroused she's going to become. The more aroused she is, the harder she's going to cum. That's why you can only see the biggest orgasms from a girl when you're masturbating together.
Let someone watch you get off
Finally, there's really nothing better than knowing that someone is watching you while you're jerking off. It's something that you do all the time alone. There's no reason that you shouldn't be able to do it in front of people. It gets even better when the other person loves seeing you and can't wait to watch you shoot out the entire contents of your balls for them.
Most women already know that guys jerk off to them on a nightly basis. Being able to actually see it brings it all to a whole new level. She's going to enjoy it so much that she might just tell you what she wants to see you do to yourself while you stare at her naked body. You can also tell her what to do so you're both getting the exact thing that you want to see at the same time. It's going to be impossible for the two of you not to cum together while your eyes are glued to each other. It's the kind of sexual experience that you're just not going to be able to get anywhere else in the world.