12 things that turn men off in a relationship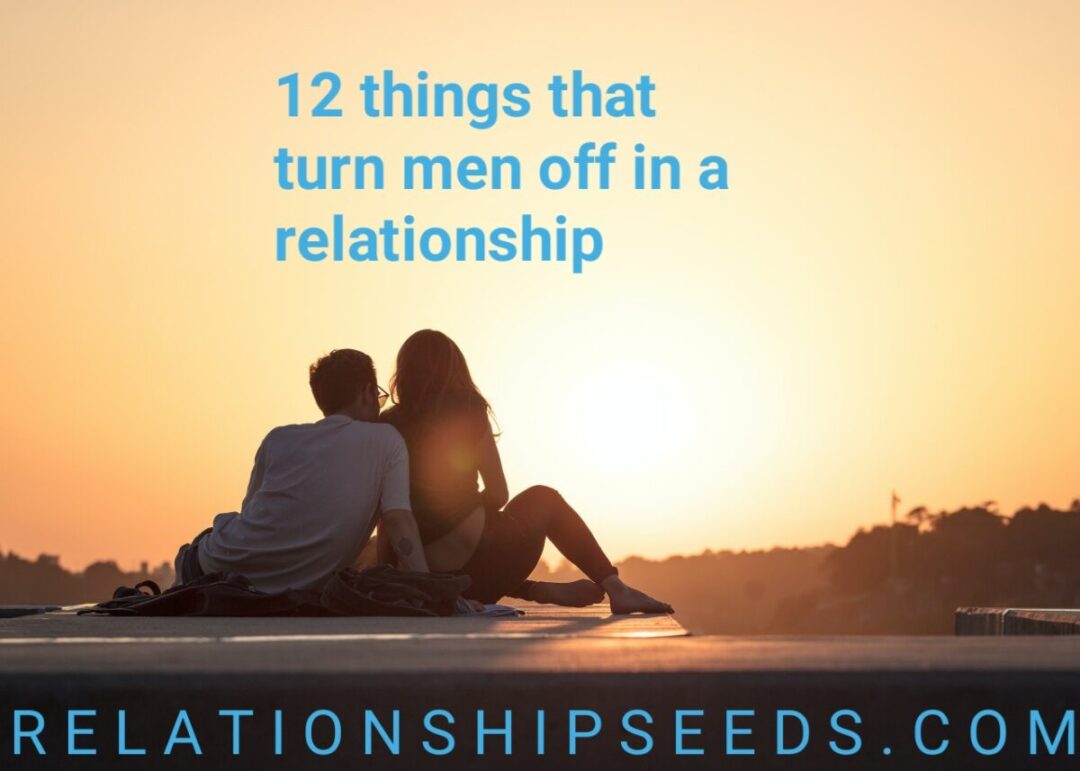 Last Updated on July 26, 2022 by Joshua Isibor
we would be considering what turn men off in a relationship. In one of our previous articles, we've already talked about things that turn women off in a relationship.
You might have had a bad ending in your previous relationship; where things were moving smoothly, but in a twinkle of an eye, everything changed. The man you knew isn't the man anymore! this could be devastating.
Have you ever experienced your partner's love been extinguished by the flames of the mistakes you did in your relationship? It's really painful and it sucks!! There is a way out.
All You need to do is to equip yourself psychologically and be watchful of every thought and action you take.
Our website is always available to give you the right response.
The top 15 things that turn men off in a relationship
1. Being too secretive:
A secretive person is a person that conceals his/ her feelings and intentions and doesn't share information. A spy In a relationship is always the person who keeps secret, in other words, she's the  CIA of the RELATIONSHIP.
Being too secretive to your boo is a form of emotional betrayal. Keeping secrets is deeper than telling lies.  Being too secretive is easily known by a guy, you might try to behave normally but guys always have a way of knowing if a girl is secretive.
If there is anything you're are hiding from your partner and he needs to know: the earlier the better.
2. When you're being too needy: 
We all know that your man has to take care of you and always make you happy. But been too demanding can pull off his mind away from you.  Men don't want to feel needed but rather being wanted. There are two ways a lady can be too needy.
Money: Money is a tool to which financial issues are being solved. No guy loves and wants a lady who is always demanding. A relationship is not a financial opportunity, if that's the main reason for you entering into a relationship with your boo, I bet you it's not going to end well.
Story 1-Years back I was dating a girl called Kate. After the experience I had with her WITHIN a short while, the relationship didn't last up to 3 months.
This girl was always demanding for money, top-ups, she never cared about my finances. She was so unreasonable. I felt UNSAFE I had to quit.
Story 2- I was counseling a girl. she told me that money is everything in a relationship, this became an argument. She said, If she's dating a guy she must be collecting money to make her hair, pay bills.
 Finally, I told her what if you don't have a boyfriend for one year, how can you survive? She was overwhelmed.  When you nurture yourself being a beggar it will enter your DNA!
3.Time demanding:
You must not be barging in your man's private time. This was what made my friend gave up on his relationship.
He stays in Chicago, and his girlfriend stays in NYC he calls his girlfriend every day. they spoke on the phone one hr. daily.  After 3 months of dating. she always wanted more time with him which he couldn't give.
She kept complaining that he's not caring, forgetting the amount of time they spoke on phone. That was how my friend ran out from the relationship
Please give your man space.  Don't bug him too much; you guys should have an agreed time you spend for each other.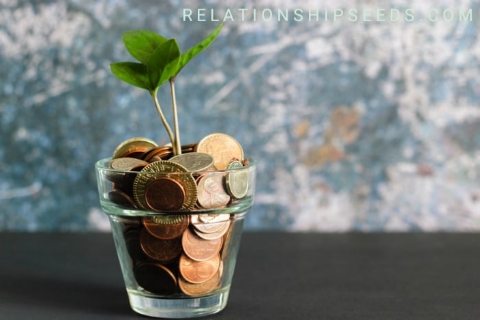 4.When you compare your boyfriend to your ex:
Comparing your ex to your present bf is a dangerous mission. Critically speaking men don't like comparison. Naturally, when we are being compared every time especially on a negative side, it tends to make us sad. Comparing is like saying.
~baby, my ex doesn't treat me the way you treat me, he takes me out always on weekends but you don't
~my ex always tells me I love you before going to bed.
~ my ex kisses better than you.
~my ex is more romantic than you.
Using my ex every time is not safe.
Stop using your past to compare your relationship., Instead, you can channel your burden into something useful to push up the relationship.
5.Poor hygiene and bad breath:
women with poor hygiene and bad breath disgust men a lot. They would rather go for women who are strong and able to keep their house neat.
He might be distancing himself from you because he sees you as a person not willing to change.
Years back I had a date with a lady for the first and she asked me to come over to her house. When I got there I never believed what I saw, in my mind, I was thinking how can a woman with such a class be living in a dustbin?
If you are a lady and you have this trait of being so dirty, try to work on yourself both (internally and externally)
6.When a woman has no clear goals for her future:
The idea of many ladies out there is to:
Graduate from high school==go to college==university==get married
Life goes beyond that.  You could get a career, impact your world (bend reality) there are so many women out there who are doing so well in the society. Every man born of a woman needs to have their goals and aspirations in life, not just dreaming to become a housewife. You can do a lot more than that.
7.Women who laugh uncontrollably in public: I remembered my first date at the university.
We went to a coffee shop to chill there… I made her laugh but the problem was that her laughter was something else. Her laughter raised a lot of eyebrows.
I was so shy and I felt embarrassed.
Self-control's a gradual process, you could actually control how you laugh. Your laughter can make your man ashamed of going out with you.
8.playing hard to get:
gone at those days where a guy would wait for a girl for a long period of time (6months or 1year) till she accepts. If as a girl you're still using that method, you're not doing yourself good.
9.Telling lies:
Psychologist Ellyn Bader says lying usually leads to a vicious cycle of more lies. This means that if you tell 5 lies to your boyfriend today, you need 10 more to cover up the 5 lies. So many girls tell lies just to belong. You don't have to tell lies. Be yourself!!!! Your relationship would be malnourished when you start telling lies, lies don't tell good about a person
10.Disrespect:
Men love respect so much, in the sense that men see respect as love. Try this!!! Disrespecting him is the same thing as you not acknowledging him as the head of the house. Don't run him down or compare him to other men, you will hurt his ego and could turn him away from you.
11.Nagging:
Nagging, is repetitious behavior in the form of pestering, hectoring, or otherwise continuously urging an individual to complete previously discussed requests or act on advice. Nagging is a form of repetitive complain, nagging is a sign of disrespect.
Constant nagging would make you want to fight you, partner, one day; this could make him want to pull off from you.
12.Trying to change your man
We get carried away by being head over heels in love at the initial stage of our relationship but as time goes on we start to see our partner in their real behaviors.
It's best to know what we can take early enough so you can either decide to stay or walk away.
Allow him to be himself, men detest ladies who try to shake them into their mold.
You can work on him instead of trying to change him completely. Men love humble and respectful women.
13.Ungrateful woman.
Men love supportive women who will make the numbers add up for them and not selfish women who are only interested in what is in it for them.
Appreciate him for those little things he does wholeheartedly and genuinely for you. Make him know they didn't go unnoticed. An ungrateful woman who rarely says thank you but demands more is a turn off for guys.
Got a question or some feedback? Hit me up in the comments section!
Lots of love,
Isibor Joshua.