18 Thoughtful Gift Ideas for Professionals in Every Field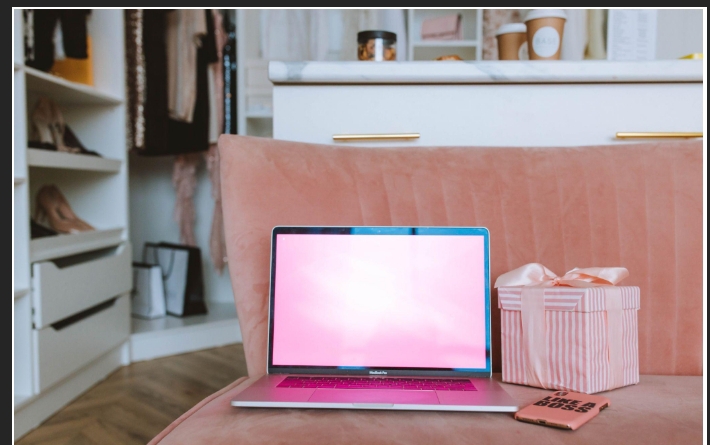 Last Updated on April 28, 2023 by Joshua Isibor
If you're wondering about buying gifts for professionals in different fields, you're in the right place. This article is about giving you ideas on buying the perfect gifts for your coworkers, senior officials, clients, or professional mentors.
Buying gifts for professional individuals must consist of value and usefulness. Besides, you must be thoughtful about praising, motivating, or showing gratitude to the recipients through the items you purchase.
Below, we'll share with you eighteen thoughtful gift ideas for professionals in every field.
1. Leather Portfolio
For business professionals who frequently attend meetings, a leather portfolio can be a stylish and practical gift. It can hold a notepad, business cards, and other important documents.
2. Smartwatch
A smartwatch can be a useful gift for professionals who are always on the go. It can track their fitness, monitor their notifications, and help them stay connected with their colleagues. Also, it'll help them determine which calls to receive on their cell phones, especially when they're moving fast from one place to another.
3. Noise-Canceling Headphones
For professionals who work in noisy environments or frequently travel, a pair of noise-canceling headphones can be a lifesaver. For instance, noise-canceling headphones or earbuds could prove to be really thoughtful gift ideas for nurses who run hectic night schedules and require to have sound sleep during daytime.
Make sure you purchase such headphones from reliable brand shops or outlets. Giving someone phony gadgets could compromise your work relation and your image.
4. Personalized Desk Accessories
You can even try out simple yet useful things for your colleagues or senior officials. And some desk accessories could prove to be really beneficial yet nice gift items.
Personalized desk accessories like a nameplate, pen holder, or business card holder can be a thoughtful gift for professionals.
5. Travel Accessories
For professionals who travel frequently, a set of high-quality luggage or a travel pillow can be a practical gift. It can make their travel experience more comfortable and enjoyable.
6. Online Courses or Subscriptions
Professionals are always looking to enhance their skills and knowledge. Gifting an online course or a subscription to a professional organization or publication can help them stay ahead of the curve.
7. Gift Card to a Local Restaurant
A gift card to a local restaurant can be a great way to show appreciation for a hard-working professional. It can give them a chance to unwind and enjoy a delicious meal.
8. A Planner
A planner can be a great gift for professionals who like to stay organized and plan their schedule in advance. It can help them stay on top of their tasks and deadlines.
9. A Gift Certificate for a Spa Day
For professionals who need to relax and unwind after a busy work week, a gift certificate for a spa day can be a thoughtful and luxurious gift. It can help them recharge and rejuvenate for the week ahead.
10. Coffee or Tea Subscription
For professionals who love their caffeine fix, a subscription to a coffee or tea service can be a great gift. They can discover new flavors and enjoy a fresh brew without leaving their office.
11. Executive Pen Set
A high-quality pen set can be a classic and sophisticated gift for professionals who appreciate the art of writing. It can add a touch of elegance to their workspace and enhance their writing experience.
12. Personalized Briefcase or Tote Bag
A personalized briefcase or tote bag can be a stylish and practical gift for professionals who need to carry their essentials to work. It can be customized with their initials or name for a personal touch.
13. Ergonomic Office Chair
Ergonomic office chairs can be considered as the best gifts for anxious people, especially professionals who spend long hours sitting at their desks. Truly, an ergonomic office chair can be a valuable investment in their health and comfort. It can help reduce back pain and improve their posture while
14. A Book
A book related to their profession or a motivational read can be a thoughtful gift for professionals who enjoy reading. It can inspire them to learn new things and achieve their goals.
15. Fitness Tracker
For professionals who prioritize their health and fitness, a fitness tracker can be a useful gift. It can track their activity levels, monitor their heart rate, and help them stay motivated to exercise.
16. Skill-Building Workshops
Gifting a professional development workshop or training session can help professionals learn new skills and advance their careers. It can be a valuable investment in their future.
17. Personalized Stationery
For professionals who value handwritten notes and correspondence, personalized stationery can be a thoughtful and elegant gift. It can add a touch of sophistication to their communications.
18. Artisanal Food Basket
An artisanal food basket filled with gourmet snacks and treats can be a unique and delicious gift for professionals who enjoy food. It can provide a tasty break from their work routine and be a conversation starter in the office.
Things to Consider Before Buying Gifts for Professionals
Before buying gifts for professionals individuals, here are some essential things to consider:
● Professional Field: Consider the nature of the recipient's profession and what would be appropriate and useful for them. For example, a healthcare professional might appreciate a stethoscope or a lab coat, while a lawyer might prefer a leather-bound legal book or a personalized briefcase.
● Personal Preferences: Consider the recipient's personal preferences and interests. Think about their hobbies, favorite foods, and drinks, and consider relating them to the gift ideas.
● Budget: Consider how much you want to spend on the gift and choose a gift that is within your budget. Remember that thoughtful gifts do not necessarily have to be expensive.
● Occasion: Consider the occasion for which you are buying the gift. A holiday gift may be more personal, while a gift for a work anniversary or promotion may be more professional.
● Company Policy: If you are buying a gift for a colleague, make sure to check your company's policy on gift-giving to avoid any potential conflicts of interest or ethical issues.
● Quality: Make sure to choose a high-quality gift that will last and be appreciated by the recipient. Consider the brand and materials used to make the gift.
● Timing: Consider the timing or occasion of the gift. If you are giving the gift for a specific occasion, make sure to plan ahead and order the gift with enough time for it to arrive on time.
By considering the above factors, you can choose a thoughtful and appropriate gift that will be appreciated by the person it's meant for.
Bottom Line
So, these are the eighteen thoughtful gift ideas for making any professional person's day brighter. All you have to care for is making the right choice for the person you're buying the gift for.
There are tons of other gift ideas for the professional community, however, we've tried to make your life a bit easier by enlisting the most essential ones here. Hence, make the most out of it to purchase the perfect gift.
---
Also, Read 15 Ways to Make Your Marriage Stronger