5 REASONS YOU SHOULDN'T HIDE YOUR PHONE IN YOUR RELATIONSHIP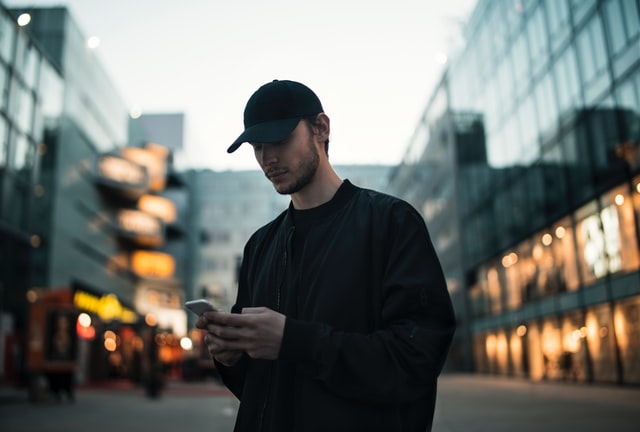 Last Updated on August 15, 2022 by Joshua Isibor
We have come to an era where technology has taken over. Where communication has been made easier and our lives have been split into two, real and virtual.
The harsh reality is that technology has made it easier to cheat if you play your card smartly. This is when real transparency tends to come into play.
Giving your partner easy access to your phone will make them know the real you.
Trust and honesty are very important for a successful relationship. How open are you with your partner? Does he/she doubt your love? Are you confident that you won't be anxious if your love wants to check your phone?
Most people even go to the extent of locking their phones with insane patterns that they might end up forgetting. This sneaky act would arouse suspicions and bring distrust in relationships.
An honest partner will let you check his/her phone, but if fidgety and irritated whenever you try, something smells fishy.
That being said, Here's why you shouldn't hide your phone in a relationship.
5 REASONS YOU SHOULDN'T HIDE YOUR PHONE IN YOUR RELATIONSHIP
1. FEWER FIGHTS
Having your partner go through your phone will remove any form of suspisuspicion,f you use it more often than usual.
By doing this, you wouldn't have to give lots of explanations or reasons for not giving him/her easy access to it. If you have nothing to hide, then try to avoid unnecessary arguments.
2. TRANSPARENCY
Couples who have nothing to hide and are very honest with each other are the happiest ones.
Good communication strengthens relationships, it makes them healthy. Make your intentions clear and let your partner know that he/she is free to go through your phone but there shouldn't be too much invasion of privacy.
3. LESS SNOOPING AROUND
Not allowing your partner to check your phone all in the name of 'privacy' or 'maintaining space' might lead to him/her doing so when you are not aware.
Things have been made easier these days, your phone might be hacked or your fingerprint used if possible while sleeping to unlock the phone.
This doesn't come off as a healthy relationship because lots of arguments and misunderstandings will surely come up.
4. THERE WILL BE A CLOSER BOND
In this modern age and time, a phone is one of the most personal things in a person's life.
Sharing it with your partner gives a sense of belonging and importance. It strengthens the bond you both have and also brings about comfortability.
5. IT BUILDS TRUST
Sadly, giving your partner full access to your phone has become one of the ways where you can assure him/her that you can be trusted. It fuels suspicions if you hide your phones and make calls away from your partner. If you share everything with him/her and tell them how your day went, then why keep the phone away?
Give affirmations and reasons to believe that you are trustworthy and not the other way around.
ALSO, READ Why You Should Be Open To Your Partner