5 WAYS TO APPRECIATE YOUR CHILDREN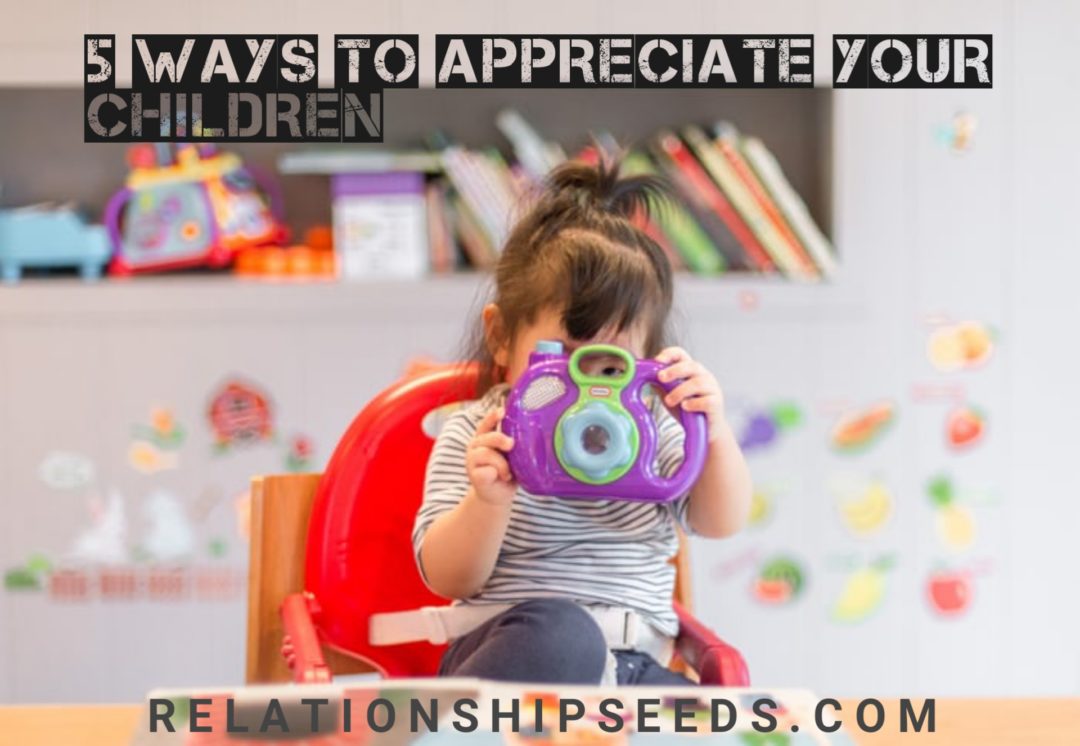 Last Updated on July 26, 2022 by Joshua Isibor
Appreciating your children is very important when parenting. Watching my little cousin grow has turned out to be one of the most exciting aspects of my life. Aside from going to the cinemas or special places to have good views, watching children closely is also one of the good and exciting views I know of. No one who watches a child ends up crying except that child is in pains and we don't go to visit special places of tears but of joy.
A child is a special being and should be shown some magnitude of gratitude all the time, your smile is a form of gratitude, your expression of happiness towards them is a form of gratitude, your sincerity to them is also a form of gratitude.
However, children are not just special when they are very little or tender because most parents tend to pay close attention to children below 10years and once they are above 10, they are left with little or no care/concern for them. It is true that they grow to become adolescents than adults and youths but that doesn't stop them from being your children, it doesn't still stop you from appreciating them.
From the aforementioned, you can tell what I mean by appreciation; by appreciation, I mean a 'just' valuation or estimate of merit, an accurate perception, true estimation of something.
Now, what credit do you give to yourself as a parent if not your appreciation and accurate perception of your child whether good or bad, telling what others can't tell off your child, enough credit it is, isn't it?
5 WAYS TO APPRECIATE A CHILD
1.Showing Immeasurable Love
Have you heard a child who is in an aunt's house say "If I was at home, I'd be happier"? and have you also heard a child say " I wish I can stay in my aunt's house forever even though I suffer, I don't want to go home"?
What do you think is the difference between these children? It is that one is shown immeasurable love that cannot be compared to anything no matter how good the aunt seems and the other is shown not enough love.
However, do not just show a surfaced love but a true, deep, built love that cannot be measured to another out-rightly. Even when they are wrong, your love should be able to correct them and put them right, correct in love, not all offense/crime needs punishment, apply wisdom in your dealings with your children.
2.Listen to Your Child
Some parents make this statement a lot "Don't mind that one, are you listening to him? He doesn't know what he's saying" they say this and laugh. Fine, it's good they ease your stress by making you laugh but listen to them, they come to tell you something, listen to them, they complain to you about something, listen to them, they talk a lot, listen to them, correct them if need be but don't bullshit their words, you know why?
If you do that for a while, they won't come close again because of fear of the same response. If you feel they are disturbing you with their talk, you can nicely tell them to come back later after you must have rested but always listen to them.
3.Allow Your Child to Participate In Family Decision Making.
Do you think they are not important? Wait, till you lose them. We don't pray to lose any of our children, therefore, value them, value their decision. Do they say they don't want an uncle or aunty in the house? Respect it because there's definitely a reason, ask them questions to inquire more, they don't want you to go on a trip? Ask them questions, respect their decisions.
4. Say "I love you"
When a child grows in a non-affectionate family, hearing 'I love you' outside sounds sinful and the child won't give it a proper meaning. Let your children know you love them in words and deeds, teach them why the word is important and when they should use it, they shouldn't grow up with that awkward mentality of not knowing when to say "I love you" Mean your word, appreciate them with these words.
5. Encourage Self Expression.
You're training your children to be scared of you? You're not yet there, you're obviously thinking they are your mate. Talk to and with your children, encourage them to always tell you how their day went and what's happening around them, encourage freedom of expression in your home, communicate rightly with them and get theirs in return.
Let's raise good children who will, in turn, raise better children.
ALSO, READ Tips to Get Your Kids to Love the Dentist