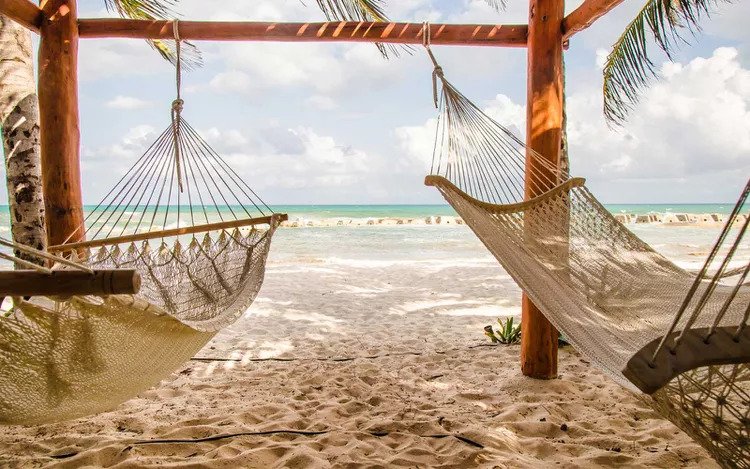 Last Updated on June 20, 2023 by Joshua Isibor
Whether you're looking for a romantic getaway with your significant other or a quick trip the whole family can enjoy, a weekend vacation is a great way to pack a whole lot of fun into a short amount of time. They're also ideal if you're planning a last-minute trip or just feeling spontaneous because they don't need as much planning as a full seven-day trip.
In this post, we'll give you six ideas for great weekend getaways that are fun, relaxing, and easy to plan.
#1 Camping
Camping is a great way to spend the weekend if you're craving some of the outdoors. As a bonus, you can make a romantic trip or a family bonding experience! 
There are some great camping spots in the U.S., so you're sure to find something stellar close to home. Pack your tent or hammocks, sandwich supplies and bathing suits and hit the road for a weekend of fun with the family. 
The best part about camping is that it doesn't require much planning if you already have the supplies. If you don't have camping supplies, look for state or national parks that offer cabin rentals. It's not quite the same as sleeping under the stars, but it can significantly reduce the prep work it takes to have a great weekend.
#2 Cruise
That's right, we said cruise. There are some great 3 day cruises available through various cruise lines that you can hop on for a quick cruise before the next workweek starts. These are especially great options for people who live in or near a port city so you don't have to travel to your ship. 
The beauty of a cruise getaway is that the cruise line plans out pretty much everything for you. All you have to do is pack some clothes and toiletries and all the activities will be taken care of. Although the trip is short, you'll still get to see some magnificent sights and enjoy a little R&R on the water.
#3 Amusement Park
If you're trying to plan a family-friendly trip, then you might want to check out what amusement parks are in your area or in driving distance. Places like Six Flags, Disney World, Disneyland and Sea World are all great options if you live in or near a big city.
Getting a hotel nearby or inside of the park means you waste no time driving to and from every day and you can get the most out of your time there. It's a fun way to let your kids have new experiences and get all their energy out while you enjoy some much-needed rest and relaxation.
#4 Beach Trip
This is another option that can go either way — romance or family fun. A trip to the beach is a popular weekend getaway because it's simply so relaxing. The sound of the waves, the warmth of the sun and the cool water all create the perfect atmosphere for forgetting about ordinary life.
As a bonus, many hotels and resorts near beaches offer luxurious amenities such as an in-house spa, golf courses and high-end restaurants. So when you're ready to wash the sand off your legs and enjoy other activities, you don't have to wander any further than your own hotel!
#5 Spontaneous Flight
If you're feeling extra spontaneous, another fun way to spend a weekend with your significant other is to simply choose an affordable flight out of your nearest airport. You can choose what day and time you'd like to leave and then see if there are any flights that match your agenda. This is a fun way to travel within your budget and experience new places.
The only caveat to this plan is to decide where you're going before you get to the airport. This will help you make sure that you know what you need to pack, what kind of activities to look forward to and gives you time to find a hotel or place to stay at your destination.
A weekend getaway is a great way to press pause on the stresses of daily life and prioritize a little R&R for yourself or your entire family. Use these ideas to spark inspiration for your next trip!
ALSO, READ How to Plan the Best Romantic Dinner for Your Partner