How to Plan the Best Romantic Dinner for Your Partner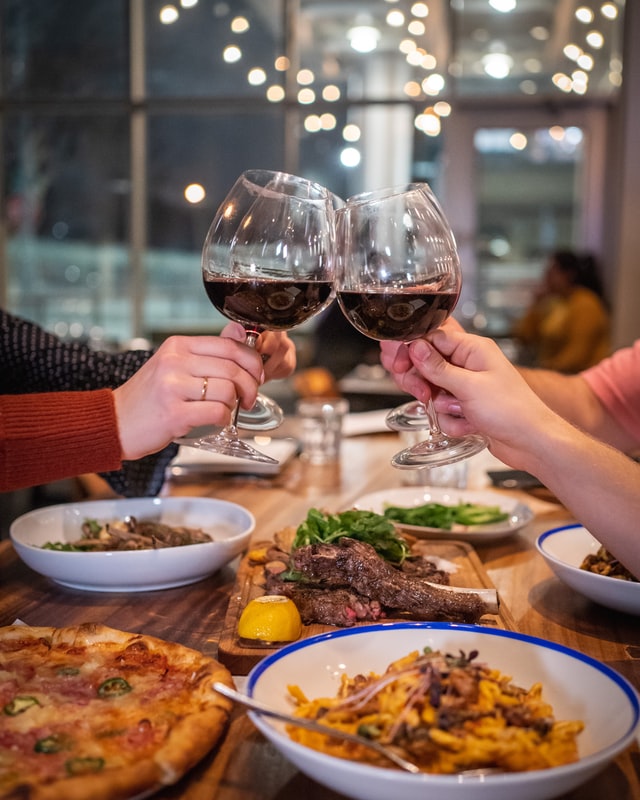 A romantic dinner adds intimacy to a relationship. Albeit it isn't everything, it spices things up and keeps the excitement going.
While you can book a restaurant for that perfect evening date, you can celebrate with your beau in the solitude of your home and still have the best time ever. In this post, we're giving you some tips on how to put together a romantic dinner for your partner. So read on–and prepare to get love-struck!  
Planning the Perfect Dinner: 12 Tips to Ace That Date
1. Set a schedule
Plan your romantic dinner on an evening you and your partner won't have any other commitments. Not only will this give you the time you need, but it will also prevent distractions from getting in the way of your moment.
To add a little excitement, try sending your other half an invitation card–not necessarily the formal one; a handwritten message is sweet enough. For ladies, you can leave it on your man's pillow or his car's dashboard. For men, there's nothing more charming than a bouquet of flowers with a note accompanying it.
2. Consider your partner's preferences
Once you've confirmed the date for your romantic dinner, it's time to plan the menu. Be mindful of your partner's dietary preferences and restrictions. Are there dishes to steer away from? What are their food allergies? Paying attention to these specifics is a great way to show how much you care about them.
It's also important that you consider whether or not your fresh ingredients are in season, as it can affect how you'll be able to source the necessary items on your list. In addition, it matters that you and your partner are on the same page regarding food preparation methods.
3. Choose the recipe
A three-course meal of soup or salad, main dish, and dessert is ideal for a dinner date. Choose favorite foods that you know you and your partner will enjoy. Opt for elegant yet simple and familiar recipes–maybe a platter you both have fond memories of eating. Thoughtfulness goes a long way in keeping things fun and memorable.
The appetizer is meant to stimulate the appetite and cleanse the palate. So, it should be light and acidic to contrast the savory dish to follow. It's usually vegetarian because the meat will be the star of the next course.
Meanwhile, if you're on the warm side of things, soup is a great starter. Vegetable and broth-based soups are an excellent choice, as they're scrumptious and healthy at the same time.
The main course is the highlight of the night. It should be delicious, sophisticated, and fulfilling. You can choose between a braised fish or meat as the star ingredient.
Your dessert should not be too heavy–you don't want to induce a food coma. But it should be hands-on, so you and your date can share a new intimate experience. You might want to make it a bit theatrical, too, so it can stimulate further conversation.
When in doubt, ask your partner what types of drinks they prefer. Do they fancy a digestif? Or are they big on wine?
If they prefer wine, take things to the next level by brewing wine at home. This may sound like a lot of work, but it's actually not that hard to make your own wine. Apart from adding more points to your romantic scoreboard, it's a statement that you're putting in some serious effort into your relationship.
4. Experiment a little
In planning the evening course, consider trying out a new flavor, but without risking the quality of the finished meal. Be sure to choose a recipe with ingredients and preparation techniques you're familiar with.
If searing the perfect steak is your turf, try using new spices or marinades that add a unique taste. If you're more experienced in baking, elevate things a little by adding some personal touch to your partner's favorite recipe. They'll be thanking you later for your thoughtfulness.
But if the kitchen isn't your natural habitat, you can order the dishes from restaurants you and your partner both prefer. Make sure the meals get delivered earlier to give you time to curate them into sumptuous platters.
5. Decorate the table
The dinner table is the main stage for the evening's occasion. Cover it with nice linen and place floating candles for an added charm. Lay your best dinnerware and make sure the napkins are beautifully folded. And if you're feeling a little creative, sprinkle some red petals for that ultimate romantic vibe.
6. Light the entrance
The candles need not adorn only the dinner table–you can light some in the entrance of your home, too! These tiny lighters create an inviting and relaxing atmosphere. So, what better way to amp up the excitement than by strategically placing these lovely lanterns in your doorway?
7. Adopt the no-tech dinner rule
When the waiting is over and the day has come, make sure the evening is well-spent. It helps to adopt the no-tech dinner rule so that nothing will distract you from focusing on your date. Try to keep your devices off or put them out of sight.
Keep in mind that the dinner is about appending precious time between you and your partner. Your goal should be to enrich your relationship through a tailored experience. Aim to keep the focus on the two of you to make the moment one for the books.
8. Put on some music
Music is always an amazing addition to a date night, as it can help set the mood for the evening. Keep the romantic vibe going by putting on some soft tunes in the background. If you have a favorite song as a couple, play it. Or if your partner likes a particular album, spin it–it'll make the moment more special.
ALSO, READ 10 effective tips to have a successful first date
9. Dim the lights
Dim lighting is a hallmark of romantic dining. Tinker with the different configurations of dimness in your place, but avoid making it look too suggestive. You can also try hanging some string lights to create that "under the stars" effect. Your date will be in awe of the stunning strands of sparkling mini-lights.
10. Keep some DVDs handy
Keep some romantic film DVDs handy, so you'll have something to watch post-dinner. Or, if you want, web series on your laptop. According to a study reported by TIME magazine, that couples who watch lovey-dovey movies together and then talked about them had lower separation rates than those who didn't. That's right, so don't forget to pick a few feel-good flicks before your scheduled date.
11. Dress yourself up
You and your partner will be staring at each other for the entire duration of your dinner date. So, use the chance to be in your best shape and appearance. Dress up in an outfit you're comfortable in and choose pieces that make you feel confident. There's no better sight than someone who looks poised and cozy at the same time.
12. Have fun
You organized the date so that you and your partner can bask in each other's company. If you're both enjoying the moment, then you have achieved the goal. The delightful, romantic experience is what makes the occasion a success.
Some Reminders to Make Your Dinner Date Extra Special
You can clear your sink without spoiling the momentum of the evening. How? Do it as a team–sharing the workload will get the work done faster. Plus, it's a nice way to add variety to your bonding moment.
But if you prefer not to do the dishes at that moment, stack them neatly beside the sink and get back on them the following day.
Pull surprises successfully
Surprises are great only if you're certain that your partner likes them. If you're convinced that it will proceed well, then take the plunge. Otherwise, it's not worth the risk because it might ruin the whole thing.
Candles and flowers are must-have decors for the date night table. In choosing which ones to use, avoid those with a strong scent–you don't want to overpower the food. But if you decide to place some in the rest of the house, scented ones are fine.
If you have kids, get a family member to look after them
The dinner date is about you and your partner as a couple. If you have kids, try to get a family member to look after them for the evening. This way, you can spend a romantic time together without having to worry about your children.
During your conversations, avoid talking about anything that could ruin the mood such as work problems, family dramas, or vices like smoking and excessive drinking. On the other hand, it's always good to bring up fond memories or plans you may have in mind. Keep it positive, so if you're annoyed at something or someone, save it for another time.
Enjoy the Moment and Have Fun
Organizing a dinner date for your partner may require a lot of work, but it's the effort that makes it extra special. They'll appreciate you more if they learn that you've prepared for the occasion.
When planning the event, remember that the goal is to enjoy each other's company. This is what makes a DIY dining experience charming and truly memorable.
Here's my Author Bio:
Daisy Oliveira
Assistant Marketing Manager
Daisy is the Assistant Marketing Manager of Danny's Wine & Beer — a wine and beer supplies company, committed to being one of Ontario's leaders in providing an unbeatable wine and beer making experience. With Daisy's passion for working with people, she maintains excellent client relationships and assures their customers have the best possible experience. In her spare time, she likes to travel with friends, exploring as many countries and cultures as she can.
ALSO, READ Heart Melting Paragraphs For Her To Make Her Cry Copy and Paste
5 Best Ways to Attract a Russian Guy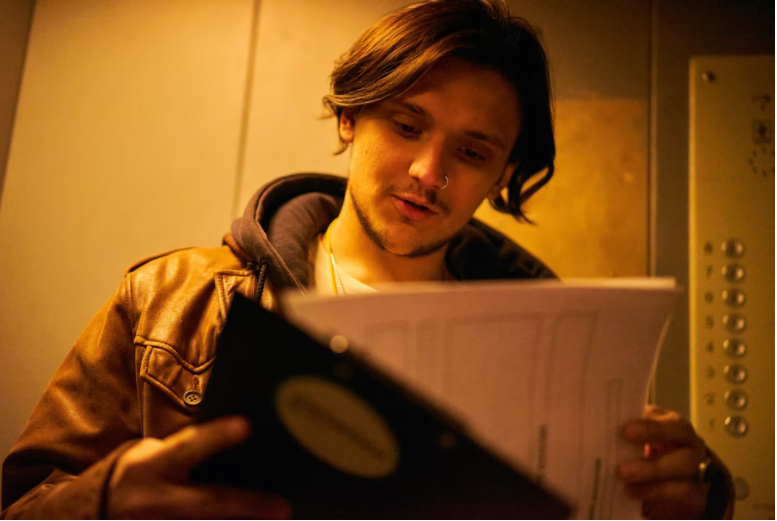 Chivalry is very rare in this modern era. Any woman today has had experienced being catcalled or yelled "nice behind" almost anywhere they go. To say that it has become sad is an enormous understatement.
However, this isn't the case in Russia. Men in Russia are still as courteous as ever. Offering one's seat in a public transportation system or even opening a door didn't die with time.
Russian men will be a perfect fit if you wish to end up with a real gentleman. If you want to make them fall for you, below are the surefire ways to attract a Russian guy.
Shared Qualities of Men in Russia
But first, let's talk about some qualities Russian men share and the values they still regard even in this modern time.
1. Respectful
Men in Russia have always had a strong respect for women and the elderly. They show concern to them and assist them with whatever they need. Gestures like opening the door or helping get down a bus are seemingly simple acts in Russia but are grand for most Westerners.
While others misconstrue this attitude of Russian men as an act of sexism, they think otherwise. Men's courteousness towards women and the elderly results from their concern and kindness — nothing else. This attitude of Russian guys is easily traceable to the way men in the past treated ladies.
Unlike before, Russian men are more sensitive to women's choices and opinions. They now listen to women's voices. The technological advances or modernity of the world didn't affect their perception of chivalry. 
2. Protective and confident
Russian guys are innately protective because of their sad history. They carried this quality until today because their women counterparts still expect them to be their protectors. 
Russian women also need them to take the lead in the relationship. They want to end up with a confident man who can make them feel safe and make sound decisions for the family.
3. Deep-souled
Russian men like to think about things beyond the grasp of understanding. While Western men like making casual talks to strangers in public, Russian guys don't.Men in Russia do not see the value in casual talk as they prefer to talk about real-life matters. They like to dive into meaningful conversations.
5 Best Ways to Attract a Russian Guy
Now that we have that figured out, let us go ahead and talk about the compelling ways to make a Russian guy fall for you.
1. Learn how to cook
They say the surest way to a man's heart is through his stomach.
The saying is true, at least for Russian guys. Russian men's idea of love is when their partner serves them dinner. While this may hurt any feminist's pride, this is an undeniable truth for most Russians.
Men in the country love a woman who will prepare their favorite food, even when it isn't tasty. However, if this isn't your love language, perhaps a guy in Russia isn't for you.
ALSO, READ How To Secure Your Relationship (Proven Ways)
2. Be feminine
Women from other countries want to do things their way — and there isn't anything wrong with that. But, Russian men prefer to take the lead in a relationship. They like a woman who will trust that they can protect them, in general.
As such, to attract your Russian date, assure them that you need them in your life. Let them know that you feel safe when they are around.
3. Challenge him
Russian guys may like to be the more assertive ones in the relationship, but it doesn't mean they always win. This is often something they look for in a partner — someone who'll spice up the conversation or challenge them now and again.
Men in the country are highly opinionated people, and they would love for a woman to speak their minds. Telling him off when he's aggressive or poking fun at him can also help lower his ego.
4. Laugh at his jokes
Russian men generally love a good laugh. Throwing out funny punchlines at friends at social gatherings is innate for them. It is a typical scene at any party, and for them, it's an excellent way to strengthen any relationship.
So, show your amusement when your Russian date throws a joke. But beware — a Russian guy's humor may be a little dark. They often throw jokes about death.
If you wish your laugh to be more genuine, study your Russian date's culture and history. Often, your date's jokes may also be about Russian movies or political scenarios.
5. Love his family
Anyone that understands Russia knows how much they value family. They are the most important thing for most locals in the country.
As your date, nothing will make a Russian guy appreciate you and your presence if they see you bond with his family. He'll love your effort even more if you respect his family, even when they are hostile towards you — in case they are.
Cherish your interethnic relationship!
To find a loving and courteous man in today's era has become more of a challenge.
Since you already know about Russian men, be sure not to settle for anything less. Look for your modern Ivan Tsarevich and wait patiently in the process. Once you finally find him, cherish him deeply.
ALSO, READ How To Improve Your Relationship? (Top Tips)
How To Improve Your Relationship? (Top Tips)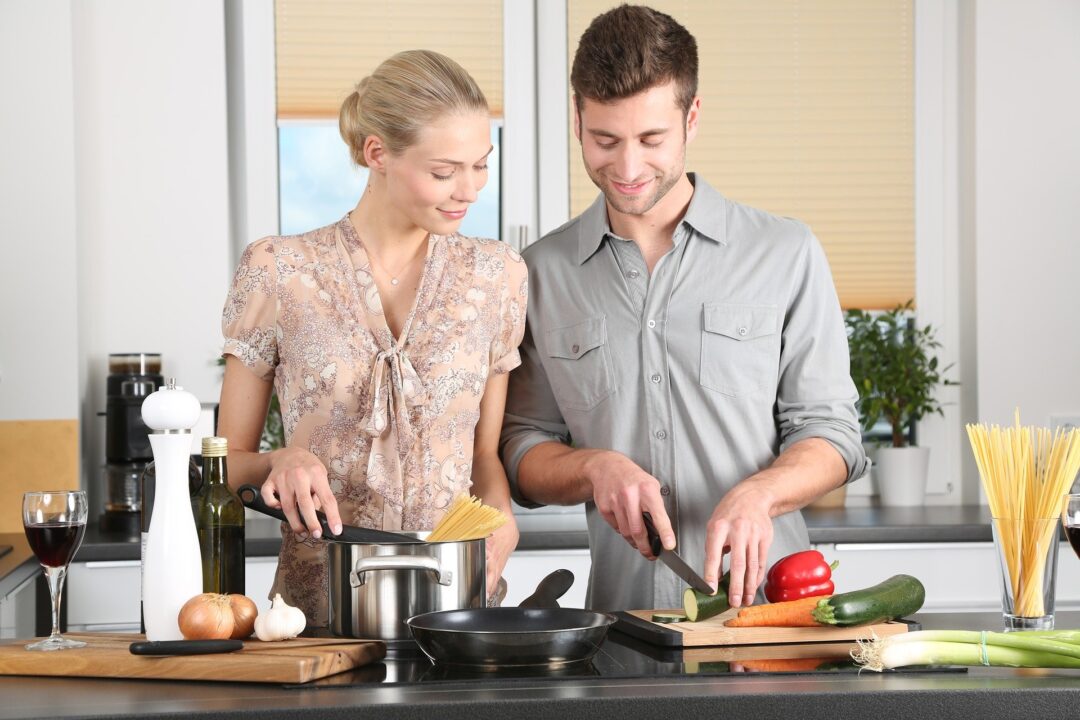 Having a relationship is tough. Taking care of your relationship is even more difficult. You need to make sure that your relationship is going smooth so that it can last longer even a lifetime. Many people face problems in their relationship and this is normal. Life is not smooth.
We face many different situations in our daily life and our relationships are no exception. Your relation with any person depends on whether you both share a similar nature or not. If the person you are dealing with has a very different nature than yours then your relationship will suffer a lot. But life is all about compromises and you can compromise with your relationship as well. Here I am going to share 5 tips that will help you improve your relationship with anyone.
1. Be Neutral with your relationships
Don't close your mind when it comes to having a relationship with someone. An ideal romantic relationship is one in which you don't have a mental block with the person you love. You need to make sure that you understand what your partner needs or wants. Listen to them. Consider things that your partner says and take note of that thing.
If you keep your mind blocked on specific things then you are going to face a lot of problems in your relationship as you will not understand what your partner requires from you.
2. Understand their feelings
Whether it's a relationship with your wife, your kids, your parents, or even your co-workers you need to know what they feel about you. Make sure that you never hurt someone's feelings just because you think it is the right thing to do. Everyone has emotions and you need to make sure that those emotions are understood by you.
By understanding the emotions of others you are bound to be having a successful relationship. Understand what the other person wants to convey and then speak anything.
ALSO, READ LOVE CONFESSION TEXT MESSAGES FOR HER OR HIM
3. Control your temper
One of the worst things that can destroy a relationship is your temper. Have your anger under control and your relationship will survive, One of the reasons many relationships fail is because people become too aggressive.
They know that the person they have a relationship with will listen to them whether they are angry or not. This is because relationships are complex. People get habitual to the temper of their partners because they have feelings for them.
People can do anything for their partners and they are also ready to deal with their partner's anger as they have feelings for them. But you need to make sure that you don't get angry with kids, your wife, or your family no matter what if you want a healthy relationship.
4. Keep your work and personal life separate
Make sure that when you come back home from your office, you keep your office life at your work and your personal life separate. If you involve your work life with your personal life then your relationships are going to suffer. Work is stressful in many cases. We deal with a lot of people in our work on a daily basis.
We will face a lot of people who are going to temper our mental level and if we have that same temper level when we come home then the people at home will suffer as well.
5. Give time to people you love
You need to know how to love. Give time to people you love. If you don't give time to people you love then your relationships will fall down. Your partner, your parents, or your children need your time.
If you don't give time to them they will think that you are not part of their life and they make start to drift away from your life slowly. These small things may look ignorable but in a long run, they will have a large impact on your relations.
Make sure you keep note of these 5 things and your relationship will be improved for good. Make sure that your ego doesn't come forward with the person you love and have affection for.
ALSO, READ BEST ROMANTIC LOVE LETTERS FOR HIM OR HER
How To Secure Your Relationship (Proven Ways)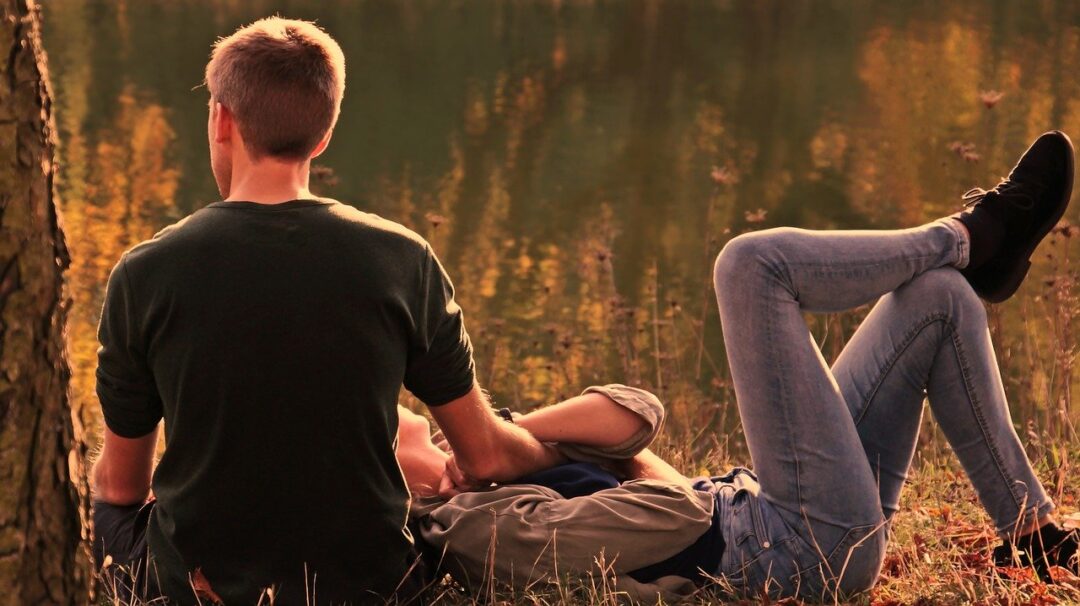 In this life, no one wants their relationship to fail. securing your relationship is a question of how much effort you are willing to put into the relationship.
But before we go into these tips why not ask these questions and do a quick self-check to be sure of why these tips are important.
Important questions to answer before learning how to secure your relationship
Are you worried that your spouse will find a better person?
 How far are you willing to go for the relationship?
What are your desired end results for the relationship?
What lengths are you willing to go to secure the relationship?
Are you feeling anxious in your relationship especially when you are with your partner?
Are you a little too clingy even to the point of pestering?
Are you in love or desperate?
Are you too insecure?
Are obsessed with your partner?
Are you possessive?
Do you "over-check" on your partner?
Is your partner trying to evade your attention?
Do you downgrade your value in your relationship?
Are you quick to pick fights?
Do you feel threatened by third parties, even when there is no cause for doubt?
Do you require constant reassurance from your partner?
When you have answered the above questions, then you can look at the tips we came up with after thorough research to help you in this journey. They will guide you in making your relationship remain faithful and secure.
Don't leave us behind in this journey you can contact us for counseling and advice. Let us hold your hands in this walk. We are here for you
12 Way To Secure Your Relationship
1. Ensure The Communication Lines Are Always Open
If you are having issues in your relationship, talk about it. However, if it's hard talking about it, then solving the issue will be even more difficult. So when the awkward moment occurs, learn to talk about it and that leads to coming to a compromise and eventually solving the problem.
2. Always Do A Rain Check On Your Relationship.
This is because you want to ensure everything is working well. Doing rain checks prevents loopholes because you detect the faults soon enough. How to do this is by asking a strategic question like asking for honest feedback from your partner.
3. Find Balance In Your Relationship.
Learn to balance things up in your relationship. To properly secure your relationship, you must balance things up in your life. A healthy amount of intimacy and not bad, a right amount of attention is clinginess and a right amount of space is not neglect. If you find this hard, seek counseling. You can contact our counseling TEAM
4. Know When You Are Being Insecure And Work On It.
Anxiety is one of the major causes of unpleasant and distressing feelings in relationships. And because we are humans our natural reaction will be wanting to "get rid" of them. This is why they eventually become clingy and over-checking on his/her.
Even if you do feel insecure you should not always act on it but work on it. So you don't mess up the beautiful things you have going on. The truth remains that everyone on earth feels insecure at one time or the other but what we do with that feeling is what matters.
ALSO, READ ROMANTIC MESSAGES FOR HER OR HIM
5. Understand Your Level Of Independence.
In therapy, most people will say they are fine and do not need people. And this is one of the reasons why people stay in miserable relationships for a very long time. Or even date people who are not good for them knowing full well they are headed for doom.
If you are having issues that you are unable to solve or finding it hard to make a decision, seek therapy. It's not just for "big problems". If you require any form of assistance in your relationship, it will be best you seek a professional rather than a telling a friend.
6. Do Not Show Insecurities. It Makes You Weak.
In learning how to secure your relationship, you must be very careful in how you deal with it. When you are feeling insecure, and you show anxiety, it sends the wrong signal to your partner.
Your partner feels you're telling them that they are bigger, better, and more important in the relationship. You are simply saying that you have no value and that your partner calls the shots. Getting scared of losing your partner is normal and quite common. But don't be too engrossed in the relationship that you lose yourself. Remember you are just as important as your partner and you always have a choice.
7. If You Are Always Thinking Of Cheating, Seek Counseling Or Therapy.
I know sometimes, you may feel like telling a friend or a close relative. That is not bad at all but you must understand that these are not professional. And what you need at that moment is not sentimental comforting but professional help.
You need help because, though you love your partner, you can't help thinking about cheating. What you think about overtime becomes reality. So, before this becomes a reality, you must curb it and secure your relationship.
8. Never Be Alone With An Ex-Lover.
Whether you were attracted to them or not, or what you had ended on a bad note. You should never be found alone with them. If you loved them or something happened between you two before it's possible for something to happen now
9. Don't Be Found Around Who Are Being Unfaithful.
"Evil communication corrupts good manners" is as true as it gets. When you hang around people that cheat it's very possible for you to cheat and see nothing wrong with it. Your partner may not trust you if you keep friends who cheat on their partners. Even if you are not encouraging them in the act, "best of same feathers flock together."
10. Always Reassure Your Partner Of Your Love.
Tell them you love them often. Don't be stingy with sweet reassuring words if you really want to secure your relationship. Sometimes, look into his/her eyes and tell them you will choose them over and over again in any situation. When you feel you've lost touch with their feelings, tell them you miss them and you want them back. In all cases, words are powerful and this is why even the most beautiful woman still wants her man to tell her she is pretty. She knows how beautiful she is, she just wants to hear it.
11. Make Plans For Intimacy Time.
When it's time for romance please put in detail. Don't get too familiar with your partner when it comes to intimacy. If you become too familiar, your romantic sex life becomes boring.
When going on a date no matter how casual, dress for the occasion. Ladies, please put on lipstick at least, it's a date after all. Keep the magic alive.
12. Don't Compare Your Relationship With Others.
Social media has ruined a lot of relationships because we fail to understand that those people are just doing showbiz. It's all show business. a large percentage of them are just acting because they want you to like them. I mean who adores a couple that is always fighting? Social media is no what it seems, all is rosy there but it's thorny in reality. So, why will you compare your relationship to theirs? Instead, just work on getting better in yours and grow intentionally.
One of the tools of not losing people is value. If you offer people value, they will not want to let you go. If your partner knows there is a void you are filling in their life, and they feel special with you, it will be hard to lose them.
It's true that every partnership takes effort. Just how much of that effort you are willing to put in makes the difference and it should be a collective effort, not just you.
ALSO, READ How To Get The Love Of Your Life Back Without Stress