7 Easy Money Saving Tips in Your First Travel in Utah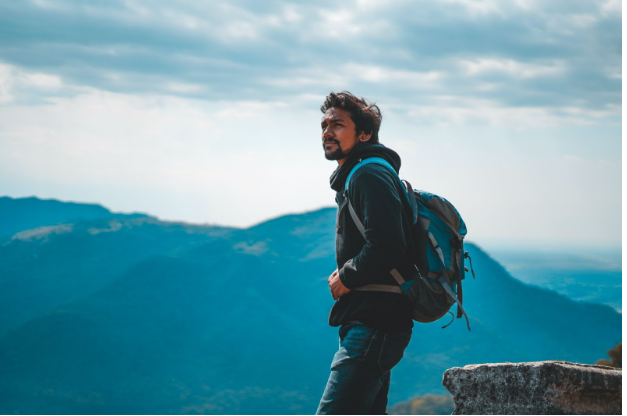 Last Updated on February 15, 2023 by Joshua Isibor
Traveling is always related to certain expenses and very often, they appear to be much higher than expected. Traveling to Utah is not an exception and you have to be ready to spend a bit more than planned. However, if you want to figure out how to save money in Utah, keep reading this post until the very end. Find easy money saving tips to get the most out of your trip when being on a budget. 
1. Prepare in advance
Although you are very excited to go to Utah, it is great to start planning your trip beforehand. Early planning always helps you avoid unnecessary expenses. The best advice would be to create a to-do and must-have list. Write down everything you need to have on your trip and see what you do not have at the moment. Write another list to buy everything you lack. Pack it all in advance. 
2. Book early 
The same concerns your bookings. Early bookings are always cheaper. Depending on what vehicle you are going to use, plan your trip. Book your low-cost flight tickets in advance to avoid overpaying. When booking early, you have a much wider selection of available hotels. Remember that during the hot season, not many hotel rooms will be available in Utah. Start bookings as early as possible, especially if you know the exact dates of your trip. 
3. Download the most helpful apps beforehand
Plenty of apps have been created by developers to manage your bookings and expenses, and just facilitate your trips. Thus, you have to make sure that you have Google maps, an expense management app, and an easy pdf scanner app to have a smooth and flawless trip. The latter will allow you to scan docs not only for work but also for your personal needs. A scanner app is extremely helpful when you need to work during your trip. For instance, you do not need to look for a scanner while exploring the canyon. You will only need to have good mobile internet or WiFi. 
Those apps are extremely helpful. Google maps will navigate you through Utah easily no matter where you need to go and what you need to find. An expense manager will allow you to see what you spend money on and cut your expenses if necessary. A scan tool will allow you to scan all receipts and bills, as well as documents or just pictures. It is extremely helpful when you need to report your expenses at work. The docs id option will prevent you from third-party access and store all of your information and scanned documents safely. Thanks to a scan tool, you can also share the scanned documents with anyone you wish immediately. 
4. Always have snacks at the airport or skiing resorts
Eating at the airport of Utah is expensive, as well as at any other airport. You know that to save tons of money, it is better to prepare snacks beforehand. Skiing resorts in Utah can also be pretty expensive, even if you just want to have coffee. Take a thermos with you to travel on a budget. 
5. Change currency at home 
Travelers often delay currency exchange. This is the biggest mistake. When delaying it until the last moment, you risk simply forgetting to do this. In this case, you will need to do this at the airport or in a foreign country. Both options are not very winning. Exchange rates at airports are well-known for not being generous. 
Looking for a currency exchange spot in Utah isn't the best thing you should do on your trip, too. Take care of it in advance. You can also use the docs id feature in your scanner app and store all exchange receipts if it is necessary for your work. It can also be quite helpful for managing your own expenses.
6. Use reward schemes
Lots of brands offer money-saving schemes, you just need to be aware of them. For instance, using frequent flier miles, grocery stores promos, moneyback, rewards, bonuses, etc. can be very helpful. You can also use lots of promo codes from plenty of booking websites. They usually give from 5 to 15% off your next booking. Why not use this amazing opportunity and not save money in a grocery store in Utah or while booking your hotel in this picturesque state? 
7. Travel off-season
During the high season, prices are always the hottest. It's not a secret that by planning your trip during the off-season, you can enjoy the best prices ever. Moreover, Utah is overwhelmed by tourists during the high season. You risk not seeing the most anticipated spots properly. Plan your trip during those times when you do not have to compete with other travelers for seeing the most beautiful and popular canyons. 
Final Words
These are the most helpful and effective tips to save money on vacation to Utah. It would also be great to visit free attractions and there are plenty of them in Utah. Once again, check them in advance. Using one of those helpful apps you manage to download before your trip will also allow you to do that successfully. 
ALSO, READ Best Apps That Help you Eat Well and Stay Healthy