Best Apps That Help you Eat Well and Stay Healthy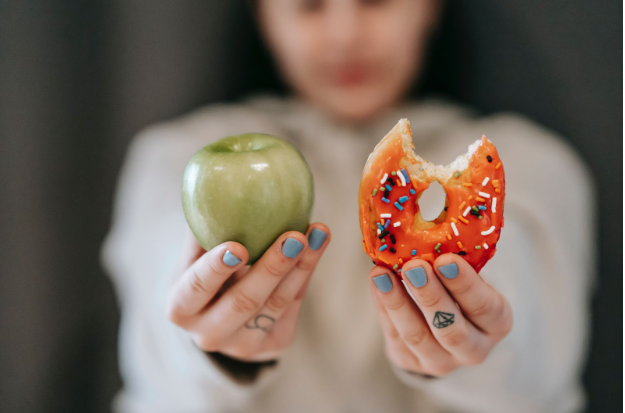 Last Updated on February 15, 2023 by Joshua Isibor
If you want to arrange a more healthy diet but don't know the things to start with, simply install and use a nutrition app. Get the list of Top 7 apps here!
A healthy diet is a kind of a good thing to have as a daily routine as many people worldwide think. At the same time, it appears to be problematic when the story comes to arranging the diet well. There is so much useful information available online but which resources to choose? 
Luckily, there is a solution – installing some healthy eating apps. These tools have been created by experienced nutritionists and developers. They will help to arrange your healthy diet according to the best recommendations. And your smartphone will not allow you to forget about some daily routines you should have.
Tips to Choose the Best Apps to Lose Weight
It is surely easy to get lost among the variety of apps offered online. But, these specific points to draw attention to will help to make a good choice:
Quality of information. The apps should contain trusted information from some expert sources only  (from registered dietitians, for instance).

Convenient interface. An app should be easy to use and provide guidance about how to navigate it. It is perfect if an app has a more intuitive interface.

Various nutritional needs are covered. A perfect app covers all the most common nutritional needs, including meal planning, food tracking, and weight loss.

Good customer reviews. Ask your acquaintances whether they can advise you on something good. Also, prefer the apps that have higher customer rates.
Top 7 Apps to Eat Healthy Everyday
If you need more precise suggestions about the TOP apps to arrange your diet, these tools can easily answer the question about how to stay healthy at ease:
1. MyPlate Calorie Counter
This app is good to start with. It will track your nutrient intake and exercise. To improve both, the app will also suggest you a wide range of recipes and workout plans. These points are introduced for free. To get access to more advanced features, a subscription is needed. Tips, tricks, and motivation from the community are provided as well.
2. PlateJoy
This app will help you to have healthy eating and achieve your fitness goals. A user needs to pass a simple questionnaire to define one's lifestyle and food preferences. The app will suggest customized meal plans and shopping lists. 
3. Yummy Recipes & Cooking Tools
This is a helpful tool that opens approximately 2 million recipes. These suggestions can be easily tailored to specific preferences, needs, and tastes. All the recipes are sorted and arranged according to the type of diet, course, and ingredients needed. Get plenty of ideas for your custom diet. 
4. Spokin 
This tool will be extremely helpful to allergics. The app emphasizes specific ingredients that a user has to avoid. It also gives useful information about safe and allergen-free food products. This is a tool for security and a healthy diet.
5. MyFitnessPlan
This is a powerful app that introduces many helpful functions, including a food database, calorie counter, food insights, recipe importer, and restaurant logger. The app will help to track your calories and improve your eating habits.
6. Lifesum: Healthy Eating
This is a popular app that helps to make weight loss simple and less stressful. The app provides a good recipe library. It also has a good calorie counter. The app effectively processes the information about your weight, height, age, and some specific needs you may have to suggest the best-personalized nutrition plan. 
7. Noom
The app offers custom meal plans, virtual coaching, and weekly challenges. This app is popular worldwide. It has good food plans and has a tool to track the progress well. Workout plans from this app will add more to your results.
One More Useful App
Nearly any app needs a stable Internet connection. At the same time, this connection is always associated with various potential cyber threats, like hacker attacks, malware, spyware, and many other adverse things. There is no reason to reject some useful apps to have at hand. There is one more app that can add extra security regardless of what kind of app you are using now.
VPN can make any Internet surfing experience much more convenient and totally safe. Here is how a tool works. This is a virtual private network that provides an opportunity to change a real IP address that any device gets from its Internet service provider. If this unique identifier becomes available to any cybercriminal, a device instantly starts to be vulnerable. 
VPN solves the problem by hiding a real IP address that any device has. VeePN provides lots of secure VPN servers worldwide to get another IP address as an alternative. This is an effective tool for security that helps any device to be hidden well. It is easy – visit here and test on your own. Moreover, this app also provides lots of opportunities to access any content, even blocked due to some geographical and governmental restrictions. Yes, if Netflix is not available in your region for some reason, you may easily get the desired access by using Netflix VPN. 
VPN has proven to be effective in many cases. The tool gets many positive reviews, just click the link to confirm the point. Access any content and enjoy unlimited security for your device whether you arrange a healthy diet or want to watch any Netflix film. Use the best Chrome extension or a separate app for this purpose at ease.
Final Words
Good nutrition needs time, attention, and verified information. Even if it does not appear to be a possible thing to arrange everything on your own, tested applications can help with that easily. Feel free to use good nutrition apps listed here and stay calm about your security. Access any content without any geographical restrictions and with an extra level of security by using VPN. Install the best Chrome extension or app to get more. 
ALSO, READ 7 Easy Money Saving Tips in Your First Travel in Utah