7 Ways To Get More Orgasms With BDSM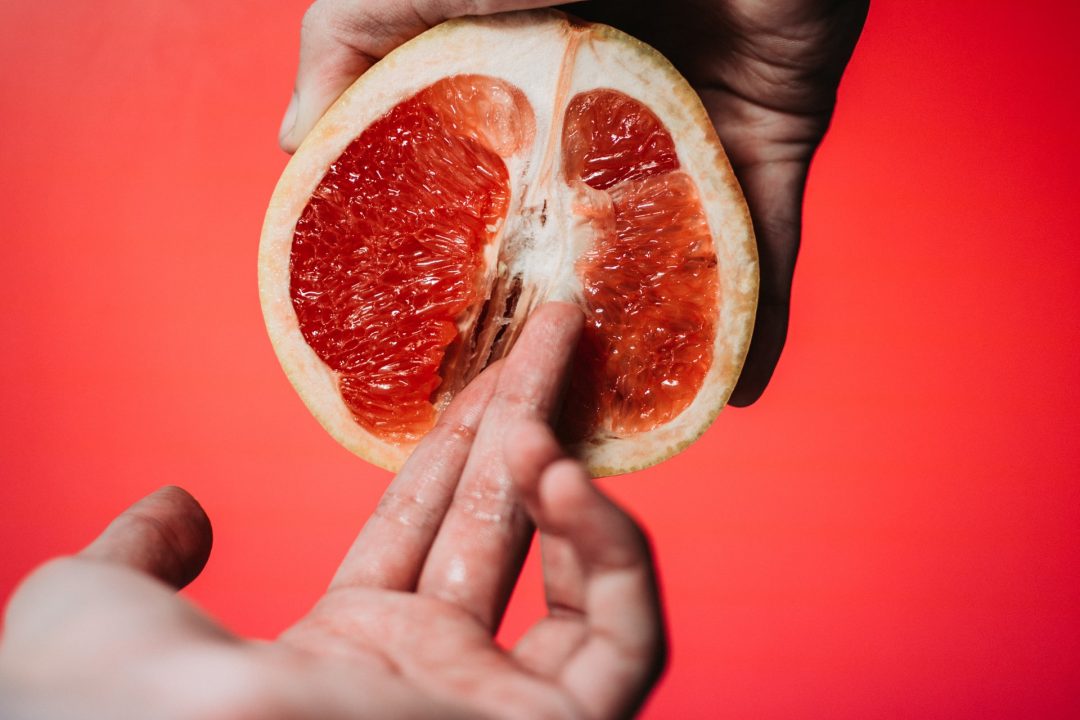 Last Updated on November 6, 2022 by Joshua Isibor
The term BDSM has gained extensive popularity after the release of Fifty Shades movies. Pop culture has attracted and even introduced many to this entirely new way to enjoy one's sex life. As with everything else, even BDSM garnered some extensive recognition and prevalence among people of almost all age groups.
These days, finding BDSM sex toys online is not as difficult as it was earlier. But there still remains a catch here. Simply having sex toys or a secret room does not ensure orgasm. Orgasm is a complex subject that requires effective measures to address the same. Furthermore, everything is not as it looks on the television or movie theater.
Many people have tried BDSM but failed to achieve any effective results. This often resulted in people questioning the effectiveness of BDSM. Yet, it is not very difficult to achieve great orgasms with BDSM if you have the right approach. So continue reading to learn more about the ways you can get more orgasms with BDSM.
1. Communicate About Your Interest And Boundaries
BDSM is primarily centered around submission and dominance, but both these elements need to be consensual.
This means even if you have a submissive partner, you are tied to the end of the bed; you need to discuss these terms beforehand. In fact, even if you are the submissive, you must still remain in control because the dominant partner needs to listen and adhere to all your terms and limits at all times.
The same applies when you are trying anything new in the bedroom. It is always a must to be clear and transparent about everything that will go down. You can even try choosing a safe word for situations like these as this ensures no one breaches each other's comfort zone. Learning your boundaries and turn-ons can be a huge plus in BDSM. You can learn how to do it properly with the help of rope bondage tutorial.
2. Dirty Talk Always Works
Of course, BDSM is all about getting dirty with your partner. In most cases, the submissive partner always enjoys being told what to do as it somehow turns them on. This is where dirty talking can be very useful and even help to achieve a better orgasm. Additionally, ensuring your dirty talks are related to BDSM themes irrespective of whether you are dominant or submissive can go a long way.
Dirty talk is the ideal tool that helps you communicate your desires and fantasies. Most couples use verbal cues to express their darkest desires before they can get down to business physically. For instance, your partner might be interested in trying out the best Buck OFF FTM stroker; dirty talks about it can be very helpful in enhancing the experience for both of you.
3. Use Blindfolds
When it comes to BDSM, blindfolds are certainly a must-have for the couple. The primary reason behind this is that sensory deprivation plays a key role in building tension. This further stimulates your sexual urges with an irresistible and seamless way to have an ideal experience. Subtracting your stimuli from a single sense can play a key role in heightening your other senses, such as touch, smell, and more. For instance, when you are unable to see because of a blindfold, even the slightest whisper in your ears can give you a much more intense feeling. As a result, this will excite you further and enhance your overall experience to a great extent.
4. Use Massage Candles
Candles can do much more than simply create the right mood lighting for your BDSM. Candles can be very helpful when used for temperature play, as using hot and cold temperatures can be very effective in arousing sexual desires. The other innovative way to use your candles is by drizzling hot wax on your partner's body. But using conventional candles for the purpose will certainly ruin your partner's mood instead of making it. The wax from normal candles is very hot, which can even cause burns and bruises. Thus, you should use massage candles that offer erotic scents such as ginger, bourbon, or even date.
5. Handcuffs
Handcuffs are probably the first thing that comes to the mind of many when thinking of BDSM. since restraints can make your sexual experience even better, handcuffs come as a very effective tool with usable characteristics. Of course, you can go conventional and use ropes instead; handcuffs do not demand any sort of tying skills.
Also, handcuffs are a great way to ensure the submissive partner does not touch themselves. Again, this goes a long way in ensuring a much better orgasm. However, you need to understand that you have to start with comfortable handcuffs and, if needed, work your way up to metal handcuffs. Also, metal handcuffs are the ones you see in the movie Fifty Shades of Grey.
6. Ropes
If handcuffs are not accessible in your area, or you prefer ropes over handcuffs, then you must go for ropes without a second thought. Once you and your partner are done discussing the terms of being tied up, you can get started with it. You can even find many books that will make you a professional with ropes.
This will come in handy in your BDSM experience and if you are ever stuck in a survival situation. One important thing you need to keep in mind here is to use a good quality rope that does not threaten to cut off the blood circulation.
7. Master Orgasm Control
The final tip to spice up your BDSM experience is to leverage orgasm controls. The process is relatively simple as all you need to do is bring a person to the verge of orgasm and stop the stimulation abruptly. Then you can repeat the same process again as desired by your partner. No matter the type of sex you have, delayed gratification always results in providing much greater rewards. So you need not stick to any specific routine, just know what you are doing, and it will be enough.
In Conclusion
These are the seven most effective ways you can get the best orgasm with your BDSM equipment. So make good use of this information and use the same to enhance your overall BDSM experience and make it memorable each time. However, if you are interested and taking things a little further, make sure to try using the FTM buck-off.
ALSO, READ Fun and Exciting Things To Do With Your Girlfriend