8 Ways to Simplify Moving to Spain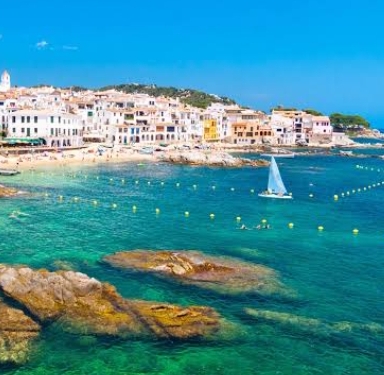 Last Updated on December 8, 2022 by Joshua Isibor
Do you want to move abroad in the future? Every year, millions of expats end up in Spain. With a thriving community of non-natives, Spain is the obvious choice for emigration. Here is what you need to know to simplify moving to Spain.
Moving abroad is no small task. The extent of this decision will reach into every aspect of your business and personal lives. You and your family will have to find new friends, engage with a new community, and learn the customs, the language, and more. If there is any possible way that you can make it easier for yourself, then you should take those shortcuts. The following tips can make moving to Spain a simpler process, so you can focus on building that spectacular new life in the sun.
The 8 Tips for a Simpler Spain Move
Emigrating to Spain? You are not alone. Thousands of people make the bold leap to move to the warmer climes of Spain every year. Here are the 8 tips to keep in mind to make your move easier.
1 – Sort Health Insurance First
The Spanish healthcare system is one of the best in the world. They will whisk you into hospital for continual check-ups from the moment they suspect you have an illness. Those who live and work in Spain as residents can join the Spanish national health insurance program. To qualify, you must live in Spain and qualify to work in the country. This may mean a Residencia certificate or a working visa, depending on where you are emigrating from. It takes a while to set this up, so getting Spain health insurance for foreigners to tide you over is ideal. If you work online or do not intend to work while you live in Spain, it is the cheapest option to keep your family safe.
2 – Choose Your Home
Around half a million people emigrate to Spain each year. That means there are lots of opportunities for new homes. There are also great opportunities in rental properties in Spain. Whether you choose to buy a new home in Spain or rent one, you should choose your home before you fly out there. It is not a good plan to wing your accommodation. The hotel costs will soon stack up. You can do all the research you need to do from your home country to make sure you choose a safe neighbourhood. Just don't leave it to the last minute.
3 – Learn the Language
Even if all you manage to learn are the basics, the whole demeanour of a Spaniard changes when you try to speak to them in Spanish. Like any native speaker, they appreciate when you try your best with communication. The shopkeepers might even give you money off. Learn as much Spanish as you can before you go. If you get a good start on it, when you immerse yourself in it, you will pick it up easier.
4 – Permiso de Residencia
If you want to live in Spain for any longer than 6 months as an EU resident, 3 months for UK and US residents, or other applicable timescale for your origin country, you need permission to reside. The Spanish system calls this permiso de residencia – permission to become resident. Seeking this piece of paperwork means you have similar rights to a Spanish native. You can live, work, and join the healthcare system. The catch? You need to prove that you have been resident in Spain for a set time before you apply for it. Otherwise, you need to bring extra skills to the country which the Spanish are short of.
5 – Research the Culture
Before you go, you can prepare yourself for the culture shock of moving to a new country. Everything will be different for you. The cost of living is different, the seasons are different – even the layout of the day differs, unless you come from a country where Siesta time is normal. Researching the culture as much as you can before you leave can prepare you for what to expect.
6 – Visa Options
Before you can become a resident in Spain, you must have lived in the country for long enough to qualify. In order to complete this stage, you must first apply for your Spanish Visa. This document is legally binding and allows you to live and work in the country. You cannot live and work in Spain for longer than 3 months without it. This period may be shorter if you come from a country Spain does not have border agreements with.
7 – Joining Clubs
There is no point in moving to a new country and just staying home all the time. You need to put yourself out there so you can make new friends. Look for local expat clubs to join or completely immerse yourself in the local culture by joining one in your new town. Contributing to community events and buying from local shopkeepers are other good ways to integrate smoothly.
8 – Don't forget the finances
Opening a Spanish bank account before you go will help you to settle in. You should also translate your legal documentation and prepare copies to take with you, should you need hard copies. Many agencies in Spain do not accept digital copies of documents and you must give them physical ones. Preparing this before you leave will save you time.
Get Ready to Migrate
If you followed our tips, migrating to Spain should be just as easy as moving to the next town.
---
Also, Read