9 Effective Tips to Tackle Moving Blues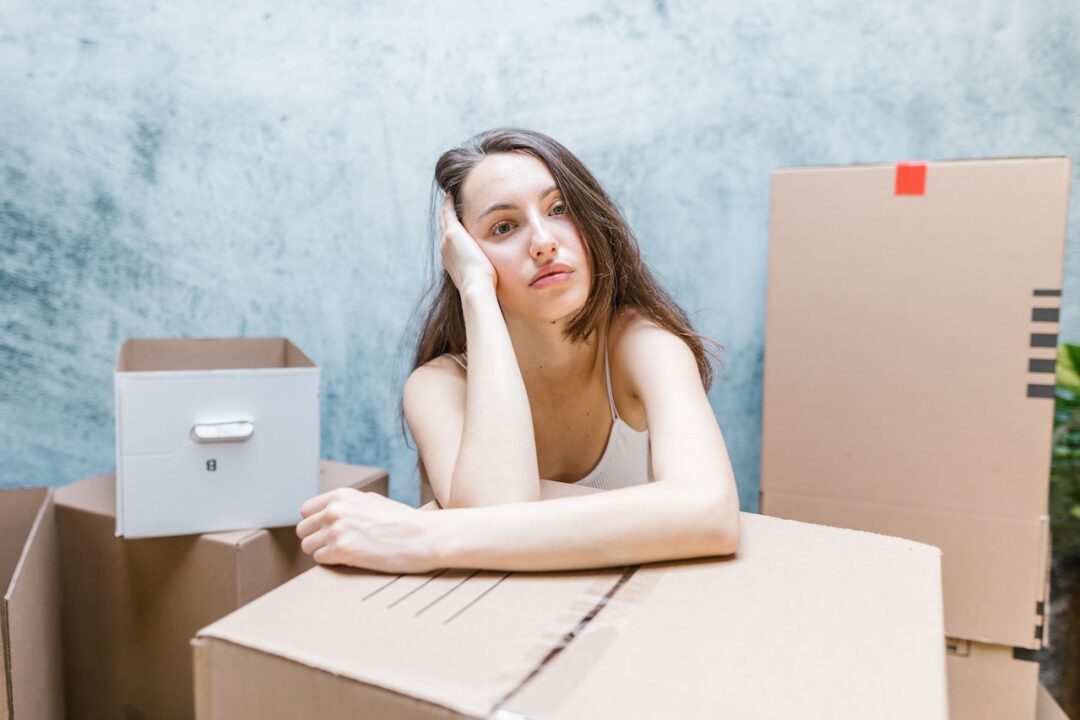 Last Updated on August 1, 2023 by Joshua Isibor
Moving homes across the country, even for the betterment of one's career or overall well-being, can evoke feelings of sadness due to leaving behind fond memories, close relationships, comfort, and familiarity.
This is especially true if you reside in a place like Fort Lauderdale. This beautiful coastal city in Florida offers an exciting lifestyle that can create strong emotional connections and make it particularly difficult to say goodbye. However, embracing the change with a positive outlook can help in transitioning to a new chapter and finding happiness in a fresh start.
We have compiled some tips to help you tackle moving blues and make the transition as smooth and stress-free as possible.
1.     Stay Organized and Plan Ahead
A cross-country move can be physically and emotionally taxing. You need to start planning as soon as possible to avoid last-minute panic and also set up a budget.
One way to make your transition seamless is by hiring a moving company. If you are moving within or from a busy city like Fort Lauderdale, it is best to conduct thorough research to find the best people for the job.
The physical aspect of packing and transporting belongings, especially in the warm and humid climate of Florida, can be physically demanding. So look for one of the top Fort Lauderdale cross-country movers and discuss your moving timeline and budget.
Next, let them do most of the work while you focus on other important tasks and make last-minute memories in your home.
2.     Keep Some Company
Moving is a challenging time of your life, and your loved ones play a huge role in keeping you sane during challenging times. Ask your friends to help you with the move. Reminisce your time together and create lasting memories while packing up.
Packing up your old things, especially those that hold sentimental value, with your friends can be a safe way to keep yourself from overthinking about the uncertainties of the future. It also helps you to relax and enjoy the process rather than becoming exhausted and irritated.
3.     Start Unpacking Steadily
Once you move to your new home, take a deep breath. There is no need to throw yourself into unpacking your stuff haphazardly. Start unpacking the boxes strategically, starting with the essentials. Start with one room and progress from there.
The key to tackling moving blues during your initial days in a new place is to keep yourself busy but avoid exhausting yourself. There is no deadline for setting up your new home. Keep unpacking slowly but steadily.
4.     Explore the New Area
Before moving into your new home, you may have researched the city's main attractions.
If you are experiencing moving blues, exploring your new neighborhood can help you overcome anxiety and sadness. Walk around your neighborhood and explore the parks and marketplaces near you. If your destination location has beaches, plan a beach day to relax and unwind. When you begin to explore your new surroundings, you start to feel at home.
5.     Socialize More
When you move, you often leave a few friends behind. This can create a sense of loneliness and sadness. These feelings have a major contribution to your moving blues.
When you have your house all set up, go out and get to know your neighbors. Make new friends at your workplace. Find some local company to hang out with and explore the best places near your new home.
When you develop an emotional connection with your new city, you start to feel at home. This feeling can counter your moving blues more effectively than anything else.
6.     Stay Connected with Your Friends and Family
Feeling homesick is normal. It is completely okay to miss your old friends after you move to a new location. A new social circle does not mean that you must sever ties with your old friends. Stay connected with your old friends and family and keep up with the news and gossip of your old hometown. Keep them up to date with your new life and adventures through video calls and social media.
7.     Indulge In Your Hobbies
A long day at work at your new job can emotionally drain you, especially when you are already feeling moving blues. To counter that, indulge in activities that help you recharge.
Find ways to adjust your hobbies in your new schedule. If you love gardening, plant a few indoor plants in your new home. If you love reading, explore new bookstores and libraries. Find perfect reading spots in coffee shops and parks near your home. If you love photography, explore the beach to catch mind-blowing shots of the sea.
8.     Establish a Routine
A routine brings stability and purpose to your life. After moving into a new home, away from your family and friends, you may feel lazy and demotivated. The best way to overcome this is to re-establish your previous routine.
Start with one thing at a time, like setting up a wake-up time. Aim to wake up early in the morning at the same time every day. After that, establish your workout routine. Start eating healthy meals at a specific time every day. Do not skip meals.
9.     Understand and Overcome your Emotions
It is never a good idea to brush off your sadness to appear happy and content. To overcome your moving blues, you must confront and understand your emotions. You can try and test various methods to tackle moving blues yourself but seek professional help as well if needed. Talk to a psychologist or counselor to understand your conflicting emotions and put things into perspective.
Conclusion
Moving is a life-changing experience. The entire process involves a lot of planning and decision-making.
On top of that, you become fully aware of the fact that your life is going to change completely (for the better, hopefully!). Your neighborhood, social circle, and in some cases, time zone, alter completely. All these factors add to some mixed feelings and emotions about the move.
However, by following the aforementioned tips and staying positive, you can overcome these moving blues and feel at home in your new abode in no time.
ALSO, READ Tips For Planning A Family Vacation To Gatlinburg