Tips For Planning A Family Vacation To Gatlinburg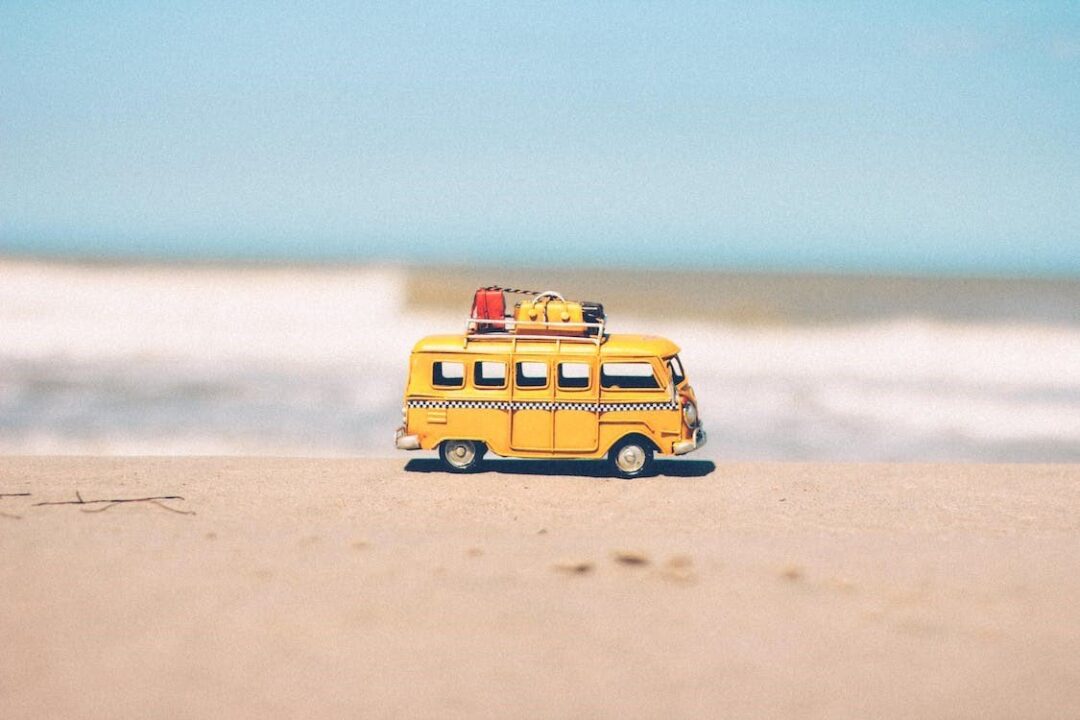 Last Updated on February 15, 2023 by Joshua Isibor
When you've been feeling worn out for a while, there can be nothing better than a vacation to help you recharge. A holiday with your loved ones can help you refresh your mind.
When it comes to family vacations, there's no shortage of places you can head to. However, a mountain getaway might be the best choice if you want to relax and unwind. These destinations offer beautiful scenery to soothe the mind and feed the soul, and an array of activities for everyone in the family to enjoy.
Of course, when it comes to mountain getaways, you really can't get anything better than the majestic Smoky Mountains and the town of Gatlinburg. However, if you want to make the most of your mountain getaway, you must go fully prepared.
When you've done all the proper research, it can be much easier to ensure everyone enjoys the vacation. If you're unsure where to start, we've got a helpful guide to help you get your vacation plans sorted out. Keep reading below to learn more.
Book the right accommodation
Booking a shoddy, run-down place to stay can ruin your experience. So book a place that's family-friendly and comes with a variety of amenities to make your vacation more enjoyable. Do your research by visiting different websites and reading user reviews for accommodation options before making a reservation.
There are plenty of Gatlinburg TN cabins to choose from, but the Stony Brook Cabins are a good pick for a family vacation. You can choose from cabins with up to 16 bedrooms with great views and amenities to make your vacation rental feel like a home away from home. These rentals provide ample privacy while also being near most of Gatlinburg's and the Great Smoky Mountain's main attractions. They're the perfect place for you and your family to stay and immerse yourself in the experience of an authentic nature retreat.
Make sure to listen to everyone
When planning a vacation with your family, it's important to ensure you consider everyone's wishes. Elders might want to do certain things, but the children may have entirely different plans. It's important to incorporate activities that every family member can enjoy so that everyone makes the most of the vacation.
Luckily, Gatlinburg is a stunning mountain town with something to appeal to everyone. If someone in the family likes hiking, they can traverse some of the most scenic trails in this location. If the kids want to head to an amusement park, there are plenty of those in Gatlinburg with rides suitable for kids.
Additionally, Gatlinburg has several eateries and places to shop that are ideal for all family members. You'll find everything from local flavors to international brands. Before you head out, consider doing your research and ask everyone to list what they want to do. This way, you can create an extensive itinerary that caters to everyone's likes.
Avoid peak times
Traveling during the off-season is the best option if you want to enjoy spending quality time with your family in Gatlinburg. Gatlinburg is a popular tourist destination; this little mountain town can be swamped during peak season. Each year, more than 12 million people visit the Smokies and their neighboring towns. The whole point of a mountain getaway is to enjoy some peace, but doing that will be next to impossible if you plan your trip during peak season. These include summer holidays and spring break.
Avoid traveling during June and July, and April. Instead, plan your vacation during spring or winter. Summer breaks are the most popular time of the year, and you may not be able to enjoy the attractions you have on your itinerary.
October through January make up the shoulder season. You're less likely to encounter big crowds. Traveling during the off-season can also help snag some good deals on accommodation, restaurants, and shopping.
By avoiding peak season, you and your family can have a much easier time getting around town and seeing everything you planned.
Don't forget to enjoy the food
You can find some pretty amazing eateries in Gatlinburg, with menus to appeal to all ages. If you want to enjoy the full Gatlinburg experience, it's essential to do a little bit of food tourism and experience the unique tastes of the region.
In particular, Gatlinburg is famous for its breakfasts and pancakes. Whether you like your pancakes simple, with a drizzle of rich maple syrup, or covered in fruit and whipped cream, you can find it all here. You can also try several other popular local eateries that cover everything from southern country to continental flavors.
Some popular international fast-food chains are also available in case you want to play safe and spend less.
Pack light
Overpacking is one of the easiest ways to ruin a vacation and stress yourself out. While traveling with kids, you might feel like it's necessary to pack as much as possible. Parents often end up overpacking underclothes, medicines, snacks, and more, all of which can ruin your vacation. Instead of enjoying your time away, you'll fret about your luggage and have to drag heavy bags everywhere.
There are plenty of shops in Gatlinburg, and you can easily find everything you'll need for a few days here. Pack the essentials, but nothing too much, and you can easily shop if any unforeseen need arises.
If you're planning on hiking, it is important to bring your gear along. This can include a first-aid kit, flashlight, water bottle, rain jacket, and boots for everyone planning to hike.
Conclusion
A family vacation to Gatlinburg is one of the best ways to relax, unwind, and start afresh when you get back home. This beautiful mountain town is nestled in one of the most scenic mountain ranges in the world. By following these tips, you can have an amazing vacation that brings you together as a family and gives you memories to last a lifetime.
ALSO, READ Reasons Pigeon Forge Is the Perfect Family Vacation Spot