Reasons Pigeon Forge Is the Perfect Family Vacation Spot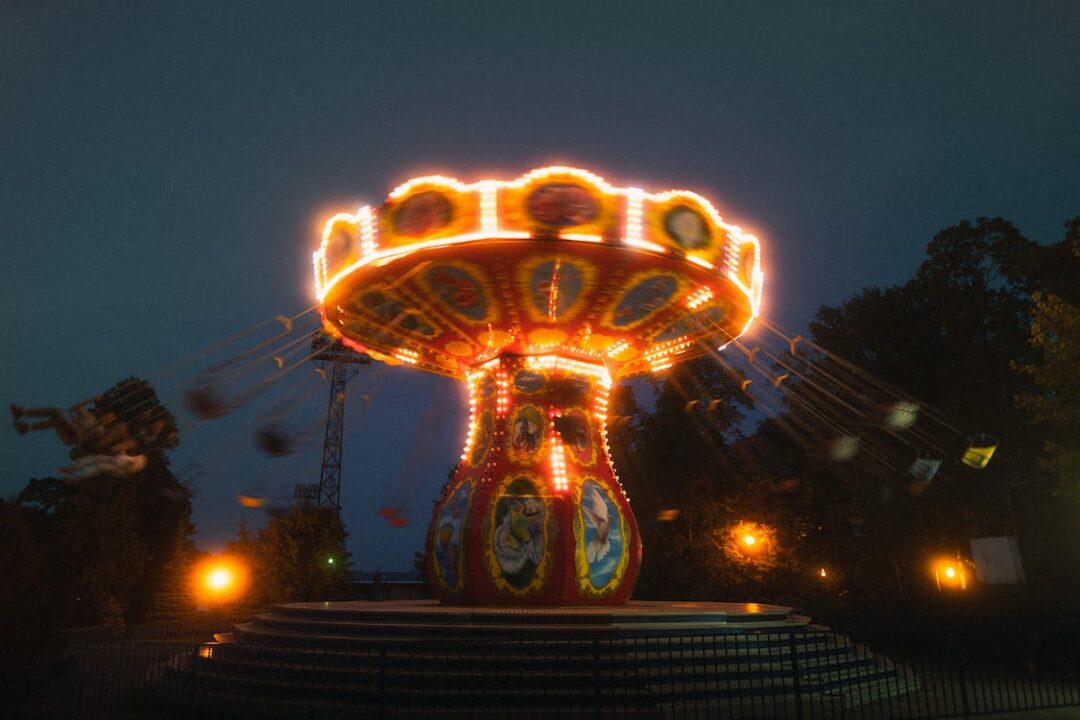 Last Updated on February 1, 2023 by Joshua Isibor
If you're looking for an exciting and memorable family vacation spot, Pigeon Forge is an ideal choice. Located in the beautiful Tennessee Smoky Mountains, this fun-filled destination has something for everyone to enjoy. Whether it's intriguing attractions, incredible shopping opportunities, delicious restaurants, or activities that promise long-lasting memories, Pigeon Forge can meet your clan's needs. From thrilling rides to scenic vistas and even country music performances, there is no shortage of ways to make great family memories when visiting this treasured mountain town!
Awe-Inspiring Views:
The Smoky Mountains around Pigeon Forge offer some of the country's most breathtaking and picturesque views. There are numerous vistas, trails, and overlooks to explore throughout the area, making it a perfect spot for families who love to hike or simply drive around and admire the beauty of the mountains.
Suppose you're looking for a little extra adventure. In that case, many local zipline and aerial tour companies offer family packages to help get you even higher into the sky and experience the mountains from an entirely new perspective.
If you're feeling adventurous, you can also ride on the famous Great Smoky Mountain Wheel, a 200-foot tall Ferris wheel that provides stunning views of the town and the surrounding area from its top. The area is also known for its incredible sunsets, making it the perfect spot to enjoy quality time while admiring a beautiful end of the day.
However, if you're looking for adventure, you can go hiking, canoeing, and fishing. For those seeking a little more exhilaration, there are tons of adrenaline-fueled activities like whitewater rafting and ziplining.
Family-friendly Hotels:
You can find numerous hotel rooms in Pigeon Forge that are perfect for families. With various sizes, styles, and prices available, you can easily find a hotel that meets all your needs. Some hotels offer special family-friendly amenities like swimming pools, game rooms, movie theatres, and arcades.
Additionally, if you're looking for a true outdoor adventure, find a hotel near camping sites where you can set up camp and enjoy the beauty of the mountains while getting away from the hustle and bustle of everyday life.
A Place for Every Taste:
If you're looking for a unique dining experience, Pigeon Forge has something to offer everyone. From traditional southern-style cooking to more exotic global cuisine and everything in between, there are plenty of delicious spots to try. Whether you're in the mood for seafood and steak or burgers and fries, you can find something to satisfy every taste.
Remember to experience local food like moonshine, pulled pork sandwiches, and fried green tomatoes. Plus, with many restaurants near the attractions and hotels, you don't have to go far to find a great meal.
For those who enjoy the nightlife, there are multiple bars and nightclubs to visit during your stay. The area also includes several breweries, wineries, and distilleries, making it a great spot for adults to enjoy drinks.
Visit Dollywood:
No trip to Pigeon Forge is complete without a visit to the world-famous Dollywood theme park. Located just minutes from downtown, this grand amusement park features thrilling rides and attractions, live music performances, mouthwatering meals, family-oriented shows, and more.
If you want thrill-ride excitement, you'll find plenty of rollercoasters and other adrenaline-pumped attractions. For those looking for something more low-key, there are several kid-friendly rides and shows to enjoy.
Kids can also enjoy the Country Fair, an area of Dollywood dedicated to family-style entertainment and carnival games. It's a great way for the whole family to enjoy a day at the park.
Numerous Shopping Outlets:
In addition to all the other activities, Pigeon Forge has plenty of shopping options available. With countless souvenir shops and outlets, there's something for everyone. You can also find larger department stores, antique shops, and boutiques throughout the area.
For those who enjoy bargain hunting, the many outlet malls in Pigeon Forge provide great deals on all kinds of items. In these spacious shopping centers, you can find whatever you're looking for, from clothing to kitchenware.
The Island in Pigeon Forge also offers a unique shopping experience with its cobblestone streets, outdoor cafe, and specialty shops. With so much to choose from, you can easily find something for the whole family.
However, if you're seeking something more authentic and handcrafted, there are also several artisan shops in the city. Handmade items like pottery, jewelry, and wood carvings make great keepsakes for your family vacation.
Explore the Titanic Museum:
Titanic Museum is a must-visit while you're in Pigeon Forge. This interactive museum showcases the history and artifacts of the ill-fated ship, including replicas of the grand staircase, engine room, and more.
When you enter the ship, you can experience what it would have been like to walk the decks of the Titanic. You can also learn about the tragedy through interactive displays and detailed exhibits.
It's an amazing way to teach kids about the importance of history and introduce them to facts surrounding this famous disaster. However, it's also a great attraction for adults, as you can appreciate the incredible design and engineering of the vessel.
Full of Rich History:
Pigeon Forge is full of rich history, especially for those interested in the Civil War era. There are multiple sites throughout the area to explore that are dedicated to the Confederacy and Union soldiers.
You can visit sites such as Fort Loudoun, a historical fort that served as a base for the Confederate army during the war. Or, you can visit the Historic Old Mill and learn more about the area's important manufacturing industry throughout the 19th and 20th centuries.
You can visit the Great Smoky Mountains Heritage Center to learn about the area's first settlers, or check out the Museum of Appalachia for a glimpse into life in the Appalachian Mountains.
Enjoy Spring Festivals:
If you're looking for a unique experience, you must check out the various festivals in Pigeon Forge throughout the year. These events are great for families, from the annual Spring Festival to the summer Music in the Mountains series.
At the Spring Festival, you can enjoy carnival rides and games, live music and performances, and plenty of delicious food. The music in the Mountains series features a variety of artists performing folk, bluegrass, and country tunes.
These events are great opportunities to take a break from all the attractions and meet some of the locals. They're great for getting the whole family together and creating lasting memories.
Conclusion:
Pigeon Forge is an ideal vacation destination for families. With its many kid-friendly attractions and gorgeous scenery, there is something for everyone in the family to enjoy. From shopping to exploring the area's rich history, you can find plenty of activities to keep everyone entertained. Plus, there are plenty of festivals and events to attend throughout the year, making it even more of a special family vacation spot. So, if you're looking for the perfect place to bring your family, look no further than Pigeon Forge.
ALSO, READ Tips For Planning A Family Vacation To Gatlinburg