Exploring Montana: A Travel Guide to Big Sky Country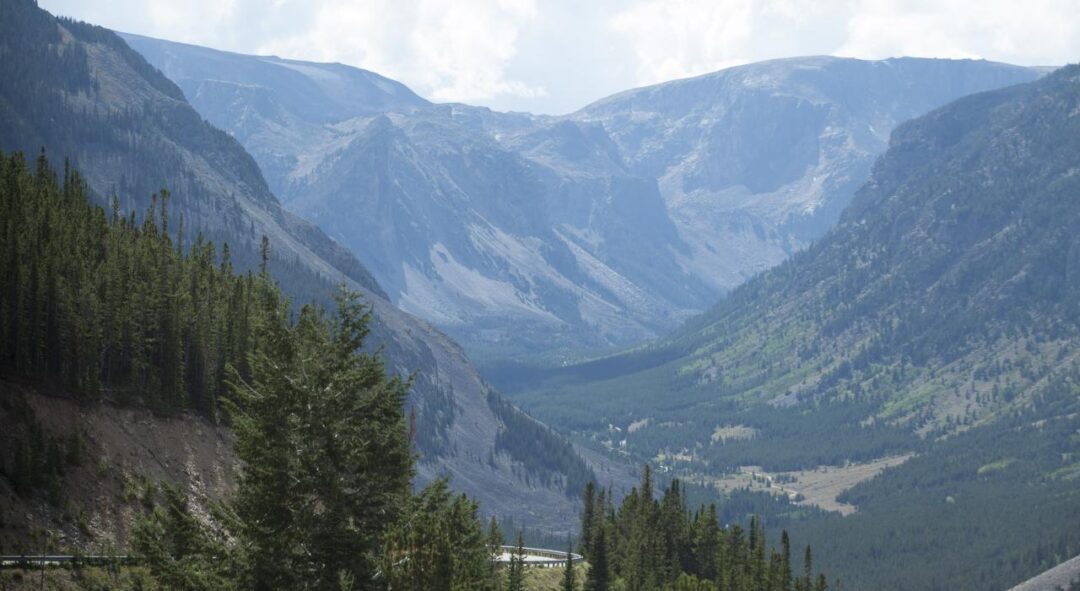 Last Updated on October 4, 2023 by Joshua Isibor
Montana, also known as Big Sky Country, is known for its clear skies, gorgeous scenery, and historical towns. Since Montana is filled with so many spectacular towns, parks, and attractions, it can be hard to decide which places to add to your travel plans.
Luckily, we have created a travel guide to must-see Montana destinations. If you are planning a trip to Big Sky Country, keep reading, so you don't miss out on any of the state's hidden gems and most popular tourist attractions.
Glacier National Park
One of Montana's jewels is Glacier National Park, a UNESCO World Heritage Site.
Glacier National Park consists of over a million acres of unspoiled wilderness, including glaciers, mountains, lakes, and deep woods. Visitors can explore the renowned Going-to-the-Sun Road, a beautiful drive that provides breathtaking views of the park's various landscapes. Popular outdoor adventures include hiking and camping.
Animal watching is another popular activity in Glacier National Park. Visitors may catch a view of grizzly bears, moose, and bighorn sheep.
Yellowstone
While the majority of Yellowstone National Park is located in Wyoming, a small piece of it also extends into Montana.
Yellowstone, which is well-known for its geothermal wonders like Old Faithful, gives tourists a view of the Earth's fiery core. Visitors can see erupting geysers, hot springs, and The Grand Prismatic Spring which features a fascinating kaleidoscope of colorful pools naturally dyed by bacteria.
Additionally, wolves, bison, elk, and grizzly bears all have homes in Yellowstone's complex ecology, making it another hot spot for animal watchers. 
Beartooth Highway
For a scenic road trip, take the Beartooth Highway, a breathtaking road that connects Montana and Wyoming by passing through the Beartooth Mountains.
Beartooth Highway is an adventure of its own, with its dizzying switchbacks, panoramic views of the mountains, and the opportunity to see marmots and mountain goats.
Taking the Beartooth Highway offers a truly memorable experience to those looking for a taste of the most genuine representation of what Montana has to offer. 
Flathead Lake
Flathead Lake, located in Northwest Montana, is the largest freshwater lake west of the Mississippi River.
Flathead Lake is a sanctuary for water-based activities because of its pure waters and gorgeous mountain backdrop. Visitors can go boating, fishing, swimming, or participate in more "extreme" water activities like jet skiing, stand-up paddle boarding, and water skiing.
Nearby is Bigfork, a town with charming stores, galleries, and restaurants, making for the perfect location for a weekend by the lake.
Missoula
Western Montana's Missoula is a bustling college town renowned for its arts and culture scene, recreational activities, and welcoming community.
Missoula's downtown is set up to provide a great time for its tourists and locals. The area consists of various stores, boutiques, eateries, breweries, live music venues, and dispensaries (You can look into obtaining a state MMJ at MarijuanaDoctors.com).
In Missoula, you can also explore the picturesque Clark Fork River, go to the University of Montana campus, or watch a performance at the old Wilma Theatre. Additionally, Missoula serves as a gateway to the Bitterroot Valley, a haven for fly-fishing and hiking.
Whitefish
Whitefish is a lovely resort town nestled in the northern Rockies and is known for its recreational activities and charming downtown area.
The Whitefish Mountain Resort is a popular lodging destination and serves as a hub for skiing and snowboarding during the winter. During the summer, visitors enjoy Whitefish Lake, where you can go hiking, mountain biking, and water skiing in the summer.
Whitefish also boasts a wide range of shops and eateries. Whether you are looking for vintage accessories or a high-end meal, the town has something for everyone's taste. 
Helena
Helena, the state capital of Montana, has a long history, making it a great place for history buffs.
In Helena, you can visit the Montana State Capitol Building and learn about its political history. The Last Chance Gulch is now a picturesque pedestrian mall but was once a gold rush town that attracted miners from all over. At the mall, you find unique stores, art galleries, and eateries. 
Additionally, you can explore the Helena National Forest, which offers foot and bicycle paths, and scenic views.
Livingston
Livingston, which is situated along the Yellowstone River, emanates a vintage Western allure.
The town serves as a gateway to the northern entrance of Yellowstone National Park and is well known for its fly-fishing prospects.
Visitors can take a stroll around the old town and browse art galleries, enjoy a casual lunch, or shop for unique clothing, souvenirs, and decor at one of its boutiques. Those visiting Livingston for a taste of its natural beauty can find relaxation and scenic views on the Pine Creek Trail.
Livingston also has a rich history which is represented within its various establishments and museums, such as the Yellowstone Gateway Museum, Livingston Depot Center, and the Livingston Chamber.