20 signs You're a Dating a Fuck boy!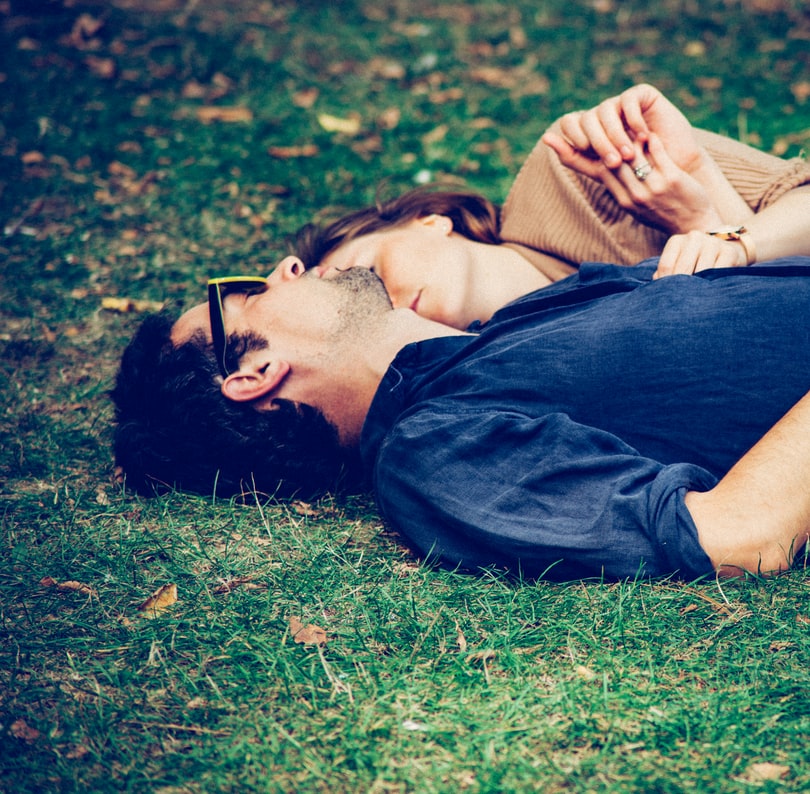 Fuck boy! No thank you, next! But the truth is that they are everywhere. Fuck boys don't want anything else but to just sleep with your ass and bounce. Or, they simply want to waste your precious dating time. And that's so bad. Fuck boys are really hard to detect during the first few days of dating and getting to know them. Why not? They are very good at the game they play and have a sugar-coated tongue. The smooth talkers. However, if we can look closely, we can catch them on their game.
ALSO, READ How to make a guy fall in love with you
Here are some telltale signs that your boyfriend  could be a fuck boy.
20 Signs You're Are With a

Fuck

boy!
1)He is just too good to be true. 'If it's too good to be true, then it's not true'! Yes, girlfriends! He knows exactly what to do, what to say, promise you the world, agrees on everything…and it's your first date? Next?
2)All his exes are always at fault: Uhm this is a big indicator of a fuck boy. He wants to manipulate his way and get your sympathy, he wants to be known as the good guy. If he is trying hard to prove it, he is faking it!
3)He tells you he loves you when he barely knows you: Okay I don't believe love at first sight exists! Even if they do, I think the first few dates is not the right time to say it. After all, you are all getting to know each other, what's the rush to pop the 'I love you' anthem?
4) When together he is always on his phone. Who does that? And he is not working online or receiving lectures online! Fine, he is probably chatting up with the other girls whom he also hangs out with. Simple. Fuck boy, next!
5)He has this funny way of letting you do the 'chasing'; all of a sudden, he stops calling, texting, and before you realized it. You are the only one doing the calling, texting, and setting up an appointment to see him.
6)He likes you but he is not ready for anything serious: Save me those crap that his ex hurt him so bad and he is afraid of commitments now. So why look for love? I don't get it.
7)He has a lot of female friends: Having a lot of female friends may not be a bad thing but why does he flirt with them all the time? Always chatting with them while he is with you and following them on Instagram?
8)He brings sex up all the time and early: This is because that's all he wants from you. The best thing he told you might just be his age-long promises and chit chat.
9)He doesn't bring you home to his family. Well, because he is planning to ditch you immediately he is done with you.
10) Cold and hot: No one likes a lukewarm person, even God doesn't. He acts all sweet this week and next week he is distant from you. The cycle is always repeating itself. Fuck boy on the go!
11)He promises you the world: He does it all the time but he has never fulfilled any. Not even getting you that beautiful bracelet he promised to get you all the time after he gets his December pay.
12)He asks you for money because he always has some debts to pay. He is a Fuck boy! Runaway from that asshole. He is always in debt? And wants you to start paying them all? Plus he has one new business he wants to start, and no one, not even his closest friends want to help him…he said you are his only hope! Run
13)He has a kid, a baby mama or baby mamas, but he doesn't take care of them. Or he tells you they were very mean to him way back.
14)He avoids your text and he is online. He later apologized, tells you he was busy. However, there is one thing he didn't tell you, he was busy chatting with other girls. Period. Yes off course, his Facebook story tells you plus he viewed yours. Next?
15)He initiates the date because he is horny. Consequently, that is why he calls you in the night not in the day to ask how you fared.
16)He is overly protective of you but he stirs, flirt, and hang out with a lot of hot ladies. But then, he always tells you that you got nothing to worry about.
17) He tells you he misses you always but he never finds time to see you. Liar, check! Manipulator check! Player, check! Fuck boy, check, check, and check! He just wants to keep your interest solely on him without lifting his fingers.
18)He doesn't want you to go through his phone and most times he leaves the room to pick his calls. Player!
19)He often tells you he likes you and wants to spend his life with you! Good, but he treats you like a piece of garbage.
20) When you confront him of his stupid behaviors, he tells you you're desperate, overthinking, and not patient. Player, manipulator, fuck boy, and an asshole.\
If you're seeing any of these signs, don't throw caution into the wind. Do your study and make a decision that is good for you. If you notice more signs like these along the way…RUN, RUN and RUN!!!
ALSO, READ HOW TO KISS A BOY FOR THE FIRST TIME
How To Break Up With A Married Man With Ease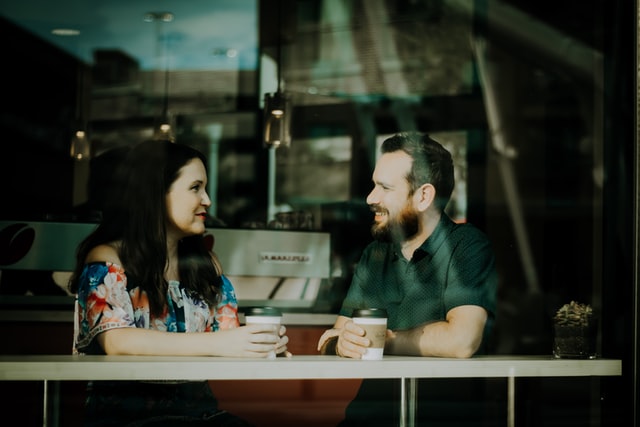 You tapped on this post because you're in a situation like this and you feel guilty for dating another woman's husband or you're just tired of the relationship. But here's the thing, you want to get out and you don't know how to. So let's press play and start this journey together. Do you want to know how to break up with a married man?…… SOLUTION AWAY!
Now a lot of women out there get into relationships like this for reasons best known to them and because of those reasons they don't see how unreasonable it is, literally, logically basically, and practically unreasonable. But you tapped this post because you already see that it's unreasonable and you just can't keep up with it.
Here's the good news, you're halfway through the solution.
Now breaking up with a married man would require the following procedures:
8 Sure way to Break Up with a Married Man
1: Put God first:
This is the most essential part of making any decision in life even something as 'Sinful' as this. Basically it is called adultery, so you're committing a sin with a married man, Even though the sin is more on the man, you'd still be seen as a partaker of it. Remember a sin is a sin, and when you're involved you have committed a sin.
Now how do you put God first?
Prayers: Daily communication with God enhances your relationship with him, your frequent communication with him yields faster results than leaning on your own understanding.
God would always accept you, so despite the fact that you've done something as "bad" as this, he'd still draw you close.
Hebrews 8:12
"For I will be merciful to their iniquities,
And I will remember their sins no more."
God would accept you the way you are, so you wouldn't have to worry
Romans 5:10
For if while we were enemies we were reconciled to God through the death of His Son, much more, having been reconciled, we shall be saved by His life.
Yep! That's just self explanatory. Accepting Christ is the reconciliation, so pray and build relationship with Jesus himself
Reading and meditation of the word: While you build your relationship through prayers , read your Bible.
Without these two things you haven't put God first. But you also have to come to the understanding that God would accept you!
2 Corinthians 6:14
Do not be unequally yoked with unbelievers. For what partnership has righteousness with lawlessness? Or what fellowship has light with darkness?
Even though the man doesn't see how wrong it is, be the first to make that move, do the right thing. You basically don't belong together, if you are a Christian, what relationship does your righteousness have with such lawlessness?
These are questions you must ask yourself
Ephesians 5:33
However, let each one of you love his wife as himself, and let the wife see that she respects her husband.
Make the man know this. His lust/love for you shouldn't be in the picture if he claims to truly love his  wife. It is God's commandment and he must follow it.
Read through the rest of the bible verses and drop your questions in the comments zone.
Malachi 2:16
"For the man who does not love his wife but divorces her, says the Lord, the God of Israel, covers his garment with violence, says the Lord of hosts. So guard yourselves in your spirit, and do not be faithless."
Proverbs 18:22
He who finds a wife finds a good thing and obtains favor from the Lord.
1 Corinthians 7:39
A wife is bound to her husband as long as he lives. But if her husband dies, she is free to be married to whom she wishes, only in the Lord.
Matthew 19:5
And said, 'Therefore a man shall leave his father and his mother and hold fast to his wife, and the two shall become one flesh'?
Genesis 2:18
Then the Lord God said, "It is not good that the man should be alone; I will make him a helper fit for him."
1 Corinthians 7:9
But if they cannot exercise self-control, they should marry. For it is better to marry than to burn with passion.
Read your Bible on a daily basis, pray, and always communicate with God your solution comes quicker that way.
After putting God first, The "how" and the "When" comes in.
How and when do you break up with a married man
2: Do a reality check
Face reality, he's not the one for you, you'd always be a mistress to him, you're only needed when he needs you and not when you need him. You have no true emotional support, you'd still be left alone to live for life on your own. Your only usefulness is quench is sexual urge or desire.
3: Become independent
Most women go into relationships like this because you feel like that's what you deserve, to be pampered and showered money when you want or need it. You feel you should have everything on a platter of gold, but think about this properly you can make that money on your own and even more. All you have to do is believe in yourself that you can do it without the help of any man. Say daily affirmations to yourself everyday, encourage yourself. Stop blaming yourself for whatever guilt you have and own up to it. Face your mistakes and fix it. Start up a business of your own. Save up some money. You can become successful without the help of a Married Man!
4: Try to scare him off
Now testing a man's love for his wife or the fear of losing his married is quite easy. This is where the intellect comes in. Try the pregnancy scare. Tell him you're pregnant. His reaction would determine your next action. Not all men would accept it and some men would also accept. If he doesn't accept it, that's your cue to leave!  Now if he accepts it that means you have to work with option B. Ask him to file a divorce with his wife. Trust me, no man would want to lose his marriage to a woman he barely loves.
In rare cases, the man might want to file the divorce. So just go straight to the point!
5: Tell his wife
This would actually be the best thing to do it trying to scare him off doesn't work, tell his wife. Telling his wife does two things in one
Clearing the feeling of guilt that you have: This would make you free. It's the truth so it would always set you free, you'd feel the burden lifted of your shoulders.
The fact that his children might hate you: While doing a reality check, you'd find out that if you end up getting married to that man, his children might hate you for life. Trust me if a child hates you, you'd barely survive in that house. So telling the wife actually saves you the stress.
6: Seek Counsel
You can talk to your best friend about it, or someone you trust, or an older person that might have had such experience or even a mother figure in your life. Talking about it with someone would also go a long way in relieving you from that feeling of guilt
7: Cut ties
At this point breaking up with him would be very easy. Tell him how you really feel about the whole situation then let him go his way and find yours.
8: Get yourself back
Build back that standard for yourself. Make yourself happy again. Channel your mind to finding love when the time is right and work on getting yourself back.
In conclusion
Breaking up with a married man may not be an easy process, but the result is what really matters. You can get out of such a relationship, just acknowledge that it's a problem and work towards the outline given above. You can get yourself back. You can be happier. And your happiness is what really.
ALSO, READ 10 Sure Signs Your Ex Regrets Dumping You
10 Sure Signs Your Ex Regrets Dumping You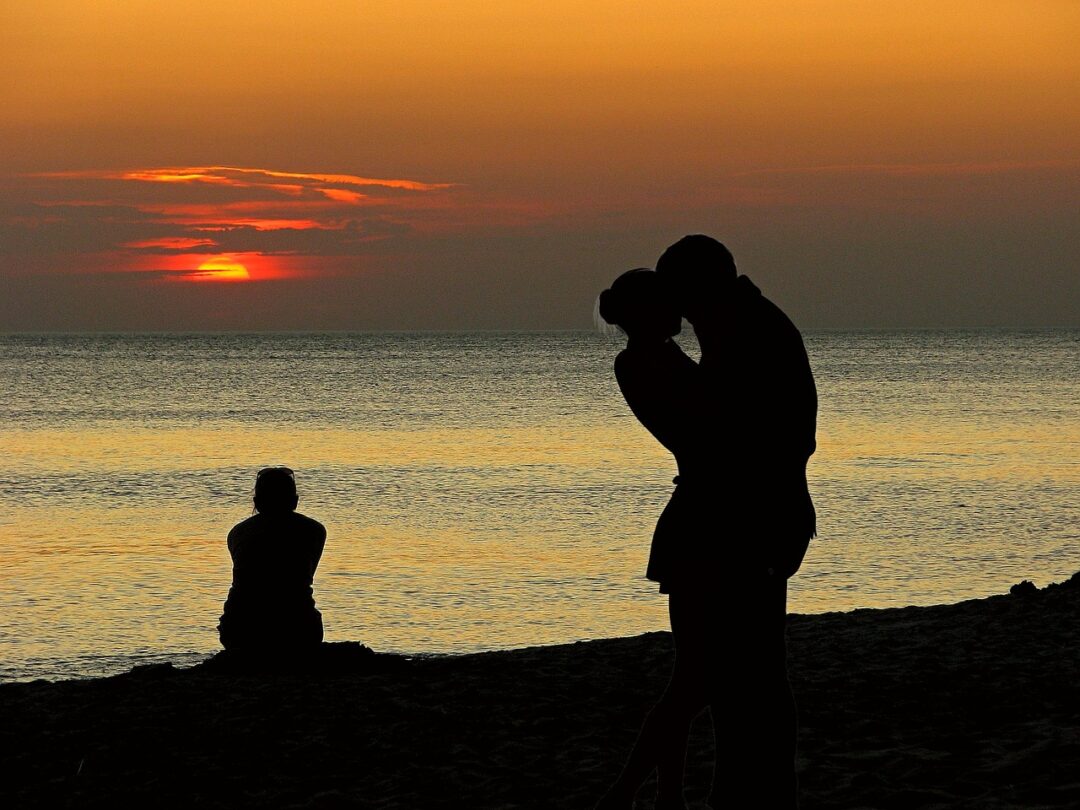 Being in love is a beautiful thing and being loved back by your partner is the best feeling ever. You would never want to lose such a beautiful relationship, however, never say never.
You should understand that not all relationships lead to a happy ending as a lot of them end in premium tears. Break-ups in relationships are inevitable especially when your partner is not committed to the relationship. Being dumped by your girlfriend/boyfriend can be so devastating and the most painful feeling that you can experience in your life. After a breakup, you will begin to wonder what went wrong in the relationship and you will have many unanswered questions. Some of the frequent questions running through your head might be if your partner has really moved on or if he/she regrets dumping you.
For the latter, you begin to look out for signs that show your ex regrets dumping you. Now let's take a look at 10 common signs to be wary of:
10 SIGNS YOUR EX REGRETS DUMPING YOU
1. They keep communication alive.
"They say out of sight is out of mind". However, the ex that claims to be over you still has you in mind if he or she keeps communication alive by constantly sending unsolicited texts to you. They will always initiate communication with you and ask all sorts of personal questions so as to get you talking. This may indicate that they are not truly over you and might want you back.
In cases where it may have been a while since he/she dumped you, but out of the blues, you begin to receive texts regularly from your ex asking about your well-being and all that may indicate he/she wants you back.
Either way, they still care about you and feel some sort of regret for dumping you. It may be a sign you're about to get back together.
 ALSO, READ Signs, You Are Not Ready to Date
2 . They always want to hang out with you. 
Dude, you just dumped me, yet you are seeking my attention! This is one of the best signs your ex regrets dumping you. Your ex simply still misses you and derives some sort of happiness from being around you. His/her feelings for you are still intact and might think about you often.
So if your ex shows a sign of wanting to always hang out with you, perhaps, they are looking for the right moment to tell you they are still interested in the relationship.
3. They apologize for dumping you.
When your ex finally realizes his/her mistake for breaking up with you and how to hurt you must have been, they will apologize to you. This is because they obviously regret dumping you and would want to have you back in their life. 
4. They can't stop keeping tabs on you.
When your ex begins to ask about your private life from your friends and keeps talking about you trying to know who you're dating next, then that's a sign of regret for dumping you.
They are always the first to like or comment on any post you make on your social media platforms even when you shut them out of your page. This obviously indicates he/she regrets the decision of dumping you.
5. They become extremely nice and more caring than before. 
When an ex suddenly becomes more loving and caring towards you after dumping you, he/she probably regrets breaking up with you. Perhaps, they are trying to get back to you by being loving and affectionate even more than they did when you were still dating. They begin to shower you with so many gifts and love to show how remorseful they were for breaking up with you.
When you notice this, it is a good sign that your ex regrets dumping you and cares about your feelings.
6. They keep talking about the happy memories you guys had.
This is another good sign that your ex regrets dumping you when they are reminiscing the good times you had together. They begin to remember how you both made a great team together and realize it was actually a bad decision letting you go.
So if you hear your ex still talking about the best memories you had together and share them with you, it could possibly mean he/she misses you and would still want to create more positive memories with you.
ALSO, READ SIGNS OF EMOTIONAL MANIPULATION
7. They suddenly got dumped too.
Yes, your ex can get rejected too by another person and will probably regret dumping you. They will understand that you actually loved them more, you wanted them to be happy and supported them in their worse moments. Right there, they will regret treating you badly and miss your love for them. They will realize that they lost something that meant a lot to them and would probably want to run back to you.
So if your ex lacks the courage to work through his/her current difficulties, it might indicate regrets for dumping you.
8. They are feeling depressed and lonely. 
This is not a feeling that comes immediately after they break up with you; rather, it is a gradual process. At first, they might feel in control and experience this feeling of freedom and power from the decision of dumping you. However, after a few weeks, they will inevitably feel the loneliness and depression that accompanies a breakup.
When loneliness sets in, they begin to reminisce on the wonderful memories with you and a sense of regret from dumping you start setting in. Although an ex might move on and be happy when this doesn't happen, then he/she is obviously regretting the decision.
9. They can't stop flirting with you.  
 Flirting is a sign of attraction and when an ex still flirts with you; it means they are still fascinated by you. The attraction and attachment were never lost and they regret not being romantically involved with you.
10. They beg you for another chance.
This is most likely to happen when an ex regrets their decision for dumping you and it is also your decision to accept the plea or move on. When an ex still loves you, then they will look for any means to get you back.  
Final thoughts
When you observe these signs from your ex, it indicates your ex still loves you and might want you back. But don't be in a haste to take him back, I know this might seem difficult especially when you still love your ex a lot. let them woo you again and fight for you so that you will be valued more. If you make it easy, your ex might just end up taking you for granted again.
ALSO, READ 10 REASONS WHY YOU SHOULDN'T DATE YOUR FRIEND'S EX
How To Stop Dating A Married Man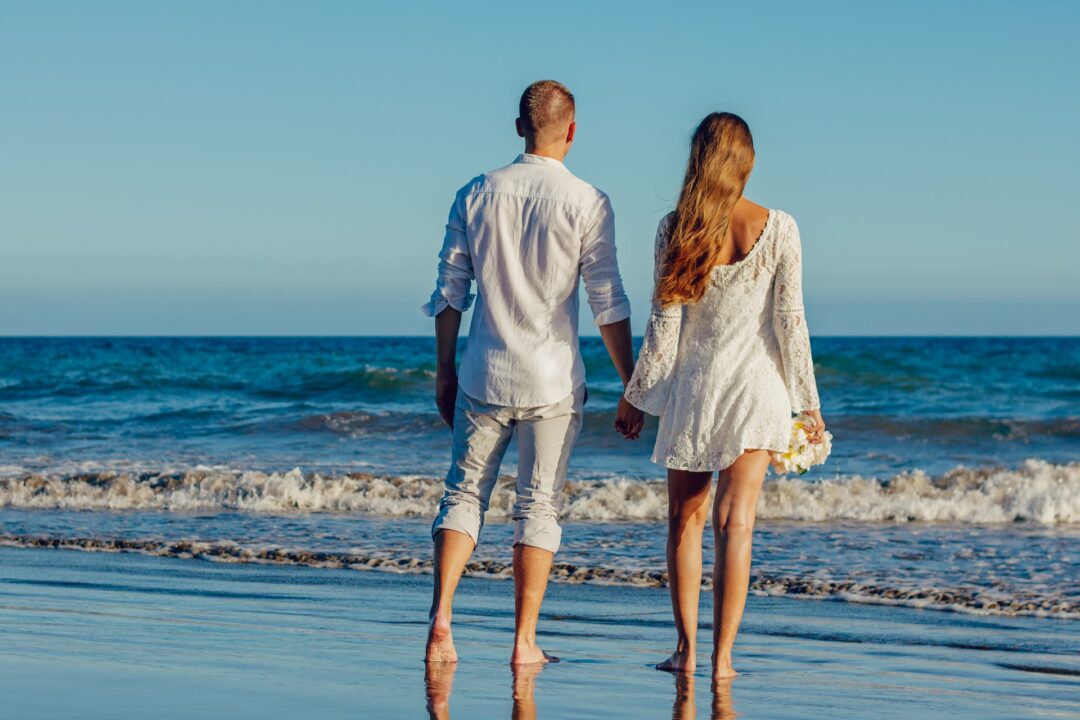 This generation of ours has made every negative thing a norm and tends to forget the absurdness of it. For example, The negativity around depression has failed to be seen as people finding solace in it, speeding toxicity, another example can be seen in prostitution, where this is seen as a "Career" or a source of income. The world has failed to see the absurdness of this making women more objectified and this should not be. Another example is Dating married men, Women see this as a norm and a source of income for themselves, not thinking of the absurdness of this….They just do it without thinking!
When things like prostitution are made a norm there is a tendency that women would date married men. Some of them do this for reasons best known to them, while some of them do it because of preference, they just prefer married men.
Some of them don't even know why they do it, they just feel like it's the right thing to do and they just go for it. Some of them do it to spite the wife in the marriage for one misunderstanding or the other, Some of the.do it because it was spiritually inclined into them.
But, This doesn't mean that some of them are not tired of it, especially those ones who don't know why they do it and feel ashamed about it, they want to stop but they don't know how to, they have tried what they thought was right but still had the same results, and I know that you reading this right now might be one of them.
Ways to Stop Dating A Married Man
1: Acknowledge that it's a problem
Until you see the absurdness of this you would not be able to make the decision of stopping it. Until you see why it is wrong and should not be done at all, there is every tendency that you might not make the choice of stopping. So firstly think about the absurdness, acknowledge that is wrong, and work towards your stopping it.
2: Put God first
When you acknowledge that it's a problem, run back to the place of prayer and let God take over, sometimes spirituality is involved. Daily reading and meditating on the bible tends to change your perspective about life making you see more of the absurdness of Dating A Married Man.
ALSO, READ 18+ Proven Signs A Married Man is Unhappy in His Marriage
3: Set your priorities right:
It is said that some of them that do it and want to stop but can't stop is because of the income they make from it, the comfort it brings and the solace added, making it their top priority. This is the excuse they have. But after acknowledging that it's a problem and putting God first, set your priorities right.
Be independent, withdraw from that relationship, and start a life of your own, where you don't have to rely on a man or a married man for your well-being, Establish yourself. This is one of the ways a strong woman is built, she starts by setting her priorities right.
Ways you can set your priorities right include
A: Believe in yourself:
Many women think or feel that they cannot do anything without the help of a man or a man who already knows how to take care of a woman because of his experience in marriage. But facing the fact that it is wrong and telling yourself you can do better than that, you can become who you want to become without giving yourself to a married man.
B: Do a reality check:
Look things logically, a married man would only see you as mistress and nothing more, he wouldn't have time for you, he'd always come only when he feels like, you're not being loved but being used. You're not in a relationship that would lead to a happy married life, you're just eating What you  did not cook, and what you fail to understand is the bitterness of the after taste, you're in a relationship where you're at the mercy of whatever he brings, whether it works for you or not.
He's not going to meet your parents because you don't expect him to leave his wife because of you, and if he was going to marry you, think about how his kids would feel, they would hate you for stealing their mom's lover, can you deal with that?  Would your loved ones approve of it, ask yourself these questions.
Doing a reality check makes you come to a realization of these things.
C: Tell the wife:
This basically frees you from the guilt. Your freedom is what matters, telling the wife doesn't make you a coward, or show your sense of irresponsibility, it only shows your level of good reasoning and good you have come to the realization of the absurdness of it. When you te the wife you are free.
D: Break up with him:
This is the point where you make that decision to cut ties and don't go back. This is the point where your realization comes into reality. Then you can become independent.
4: Do a daily Mind exercise:
Dating Married men can be traced psychologically, as it becomes a mindset that has been embedded into you by experience, doing mind exercises can completely eradicate the thoughts of your mind. Close your eyes for ten to fifteen seconds, imagine yourself coming out of that situation or that mindset and keep working towards it by the first three things listed above.
5: Change your hobbies:
This might seem funny, but every little thing matters. Most women date married men because of their love for luxury and material things, they want everything on a platter of gold, their love for money would always cloud their mindset, and the fact that they always get it would set their hobbies to doing things that are luxury worthy. For example, Shopping every single day, reckless spending of money on things that don't matter, etc. Therefore making these things their favorite thing to do.
So changing your hobbies to little things and finding your talent improves your probability of not dating Married men.  When you work for some things yourself and do some things by yourself without the help of anyone, you'd actually know what you actually like and what you don't.
6: Seek Counsel:
After doing everything listed above, seeking advice from a good adult would do a great deal of detaching yourself from Dating a Married Man. A counselor would always tell the truth and give you the next line of action.
Conclusion
How to stop Dating A Married Man is a choice you have to make, a choice that has to come from the realization of the absurdness, setting your priorities right, changing your hobbies, doing a little mental exercise, and seeking good counsel. With these well done, dating a married man would not even be a thought in your mind not to talk of an act!
ALSO, READ SIGNS HE WANTS TO GET YOU IN BED