The 6 role of a Mother- All you need to know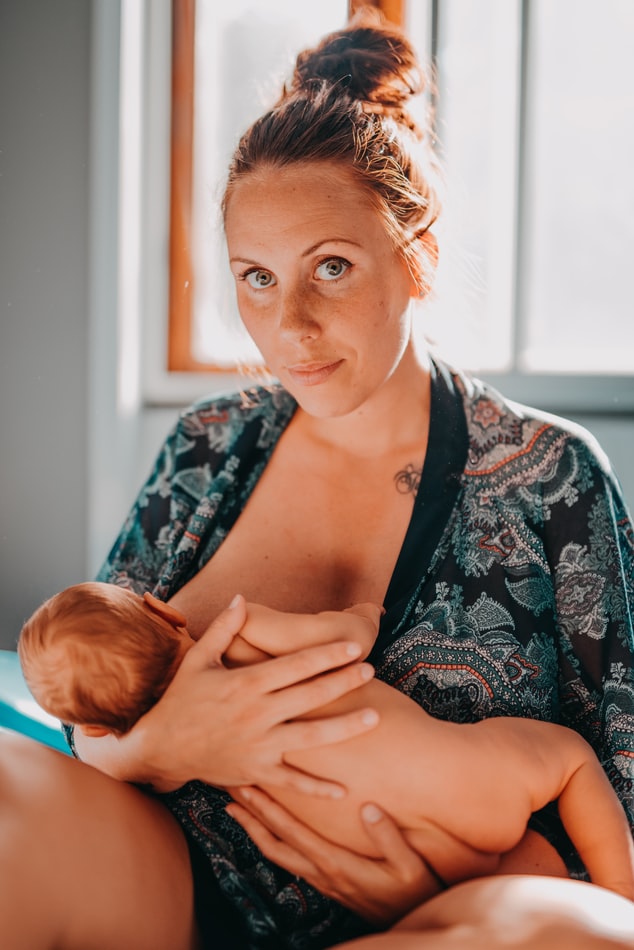 In this article, I'll be talking about the role of a mother. For every child development, there must be the presence of a female called "the mother". A mother is more than a female who has given birth to a child or children. A mother is the child's nurse, helper, teacher, provider, guardian, protector, and much more. Several good qualities have been ascribed to the word "mother".
There are several roles a good mother plays in the family towards her children, it includes;
Availability:
One of the responsibilities of a mother is the ability to avail herself. A mother's presence is everything to a child. Just like a Father, you as a Mother should also make out time from busy schedules. When children feel lonely they might fall prey to bad companies and gradually inculcate the habit of distancing themselves from the family affairs while growing up. A mom should be available to monitor the activities of her children until they come off age to take care of themselves.
Teach your children morals and self-worth
Children most times, would prefer to hear things or ideas from their mother first before accepting it. As gullible as a child is, they would not believe a stranger and would always put the words of their mother first because "mummy knows everything ". Children look up to their mothers as somewhat heroes. As they grow, you could teach your kids the moral standards in the society. This, I mean telling them what is accepted and what is being frowned at. Be direct with your teachings in every possible way. Children do not want to hear contradictory stories or you would look like a liar to them. Set a standard of self-worth for them for both your sons and daughters. Teach them to embrace themselves before anyone else, it would boost their self-esteem and cut down on people making them feel less of themselves.
ALSO READ 20 best parenting tips
Look into their academics:
Another way of getting closer to your kids is picking interest in their academic activities. This is another role some mothers take for granted. Do your best as a Mother to make sure they always perform accurately and get good grades. They would become comfortable around you and would barely keep things from you. These efforts you put it whether big or small would be admired.
Being supportive:
Only a few women who are mothers could boldly present themselves as being supportive to their children. Financial, emotional, and religious support should not be the duty of the father alone. It should be balanced on your side as a Mother too. Be free with your children in a way they can approach you and seek support or advice on anything bothering them. Stand out for them, speak up for them, and be their backbone.
Be a good example:
It is not compulsory to be a perfect mother. There are several steps to take before perfection. Start by being a food mother first. One of the attributes of a responsible mother is a Mother who sets a good example for her children.  Children may not be outspoken to point out what they need but as a Mother, you should be able to perceive their preference. Your children would need you to lead while they follow. Setting a good example for them is the easiest way to lead. Start by, engaging in the domestic activities willingly, be of great assistance to the head of the family, prove with your actions that a home is not complete without you being there. It has been generalized that with a woman, there is a family but with a good mother, there is a home. Guiding your children this way would make you proud.
Love your children:
As easy as this role may seem, it is difficult to express. Love is affection but should be a duty to every mom out there. Love is a constant factor that strengthens the bond between a mother and her children. Loving your children is different and showing them how much you love them is another thing. Love is being exceptionally caring, being patient with them as kids or adolescents. Love is being your child's best friend. It is all about not letting your children down. Where there is love there is always peace and respect.
These duties point down to what an ideal mother is. These responsibilities summarise how important the role of a Mother is to the family and her children. You can become a responsible mother after you have done all these. If you are already doing the duties listed above, keep it up. It makes you unique, appreciated, and special. You would be irreplaceable to your children.
Click here read MORNING SEX (WOMEN VERSION)
How To Stop Dating A Married Man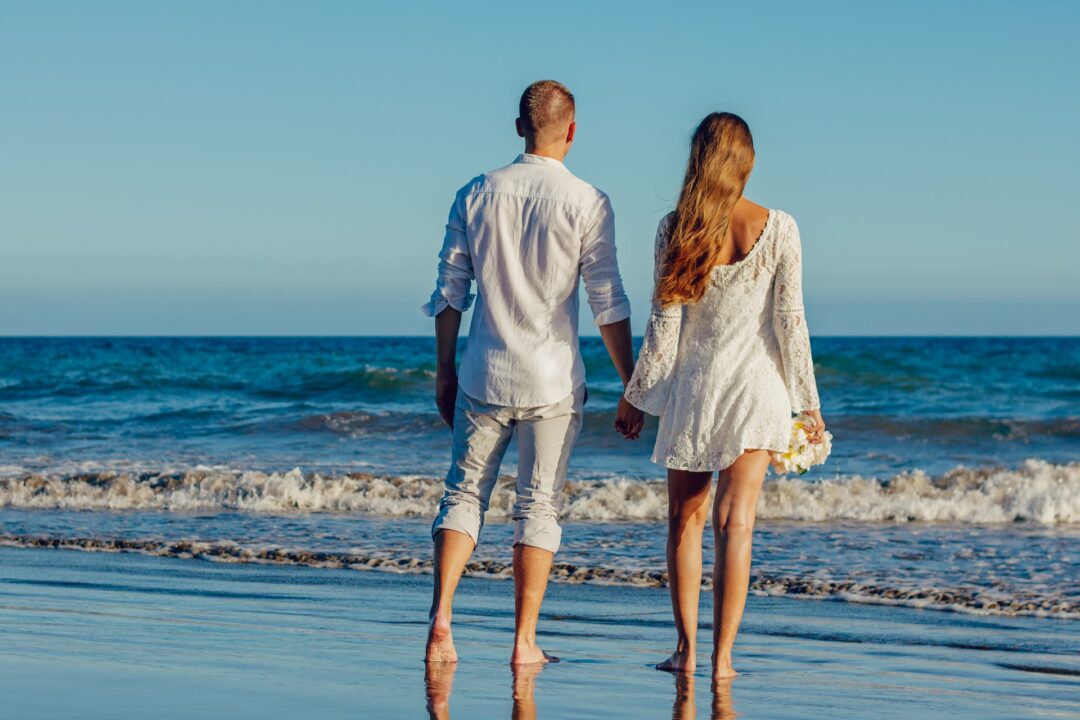 This generation of ours has made every negative thing a norm and tends to forget the absurdness of it. For example, The negativity around depression has failed to be seen as people find solace in it, speeding toxicity, another example can be seen in prostitution, where this is seen as a "Career" or a source of income. The world has failed to see the absurdness of this making women more objectified and this should not be. Another example is Dating married men, Women see this as a norm and a source of income for themselves, not thinking of the absurdness of this….They just do it without thinking!
When things like prostitution are made a norm there is a tendency that woman would date married men. Some of them do this for reasons best known to them, while some of them do it because of preference, they just prefer married men.
Some of them don't even know why they do it, they just feel like it's the right thing to do and they just go for it. Some of them do it to spite the wife in the marriage for one misunderstanding or the other, Some of the.do it because it was spiritually inclined into them.
But, This doesn't mean that some of them are not tired of it, especially those ones who don't know why they do it and feel ashamed about it, they want to stop but they don't know how to, they have tried what they thought was right but still had the same results, and I know that you reading this right now might be one of them.
Ways to Stop Dating A Married Man
1: Acknowledge that it's a problem
Until you see the absurdness of this you would not be able to make the decision of stopping it. Until you see why it is wrong and should not be done at all, there is every tendency that you might not make the choice of stopping. So firstly think about the absurdness, acknowledge that is wrong, and work towards your stopping it.
2: Put God first
When you acknowledge that it's a problem, run back to the place of prayer and let God take over, sometimes spirituality is involved. Daily reading and meditating on the bible tends to change your perspective about life making you see more of the absurdness of Dating A Married Man.
ALSO, READ 18+ Proven Signs A Married Man is Unhappy in His Marriage
3: Set your priorities right:
It is said that some of them that do it and want to stop but can't stop is because of the income they make from it, the comfort it brings and the solace added, making it their top priority. This is the excuse they have. But after acknowledging that it's a problem and putting God first, set your priorities right.
Be independent, withdraw from that relationship, and start a life of your own, where you don't have to rely on a man or a married man for your well-being, Establish yourself. This is one of the ways a strong woman is built, she starts by setting her priorities right.
Ways you can set your priorities right include
A: Believe in yourself:
Many women think or feel that they cannot do anything without the help of a man or a man who already knows how to take care of a woman because of his experience in marriage. But facing the fact that it is wrong and telling yourself you can do better than that, you can become who you want to become without giving yourself to a married man.
B: Do a reality check:
Look things logically, a married man would only see you as mistress and nothing more, he wouldn't have time for you, he'd always come only when he feels like, you're not being loved but being used. You're not in a relationship that would lead to a happy married life, you're just eating What you  did not cook, and what you fail to understand is the bitterness of the after taste, you're in a relationship where you're at the mercy of whatever he brings, whether it works for you or not.
He's not going to meet your parents because you don't expect him to leave his wife because of you, and if he was going to marry you, think about how his kids would feel, they would hate you for stealing their mom's lover, can you deal with that?  Would your loved ones approve of it, ask yourself these questions.
Doing a reality check makes you come to a realization of these things.
C: Tell the wife:
This basically frees you from the guilt. Your freedom is what matters, telling the wife doesn't make you a coward, or show your sense of irresponsibility, it only shows your level of good reasoning and good you have come to the realization of the absurdness of it. When you te the wife you are free.
D: Break up with him:
This is the point where you make that decision to cut ties and don't go back. This is the point where your realization comes into reality. Then you can become independent.
4: Do a daily Mind exercise:
Dating Married men can be traced psychologically, as it becomes a mindset that has been embedded into you by experience, doing mind exercises can completely eradicate the thoughts of your mind. Close your eyes for ten to fifteen seconds, imagine yourself coming out of that situation or that mindset and keep working towards it by the first three things listed above.
5: Change your hobbies:
This might seem funny, but every little thing matters. Most women date married men because of their love for luxury and material things, they want everything on a platter of gold, their love for money would always cloud their mindset, and the fact that they always get it would set their hobbies to doing things that are luxury worthy. For example, Shopping every single day, reckless spending of money on things that don't matter, etc. Therefore making these things their favorite thing to do.
So changing your hobbies to little things and finding your talent improves your probability of not dating Married men.  When you work for some things yourself and do some things by yourself without the help of anyone, you'd actually know what you actually like and what you don't.
6: Seek Counsel:
After doing everything listed above, seeking advice from a good adult would do a great deal of detaching yourself from Dating a Married Man. A counselor would always tell the truth and give you the next line of action.
Conclusion
How to stop Dating A Married Man is a choice you have to make, a choice that has to come from the realization of the absurdness, setting your priorities right, changing your hobbies, doing a little mind exercise and seek good counsel. With a these well done, dating a married man would not even be a thought in your mind not to talk of an act!
ALSO, READ SIGNS HE WANTS TO GET YOU IN BED
How To Spoil Your Man (Experts Advice)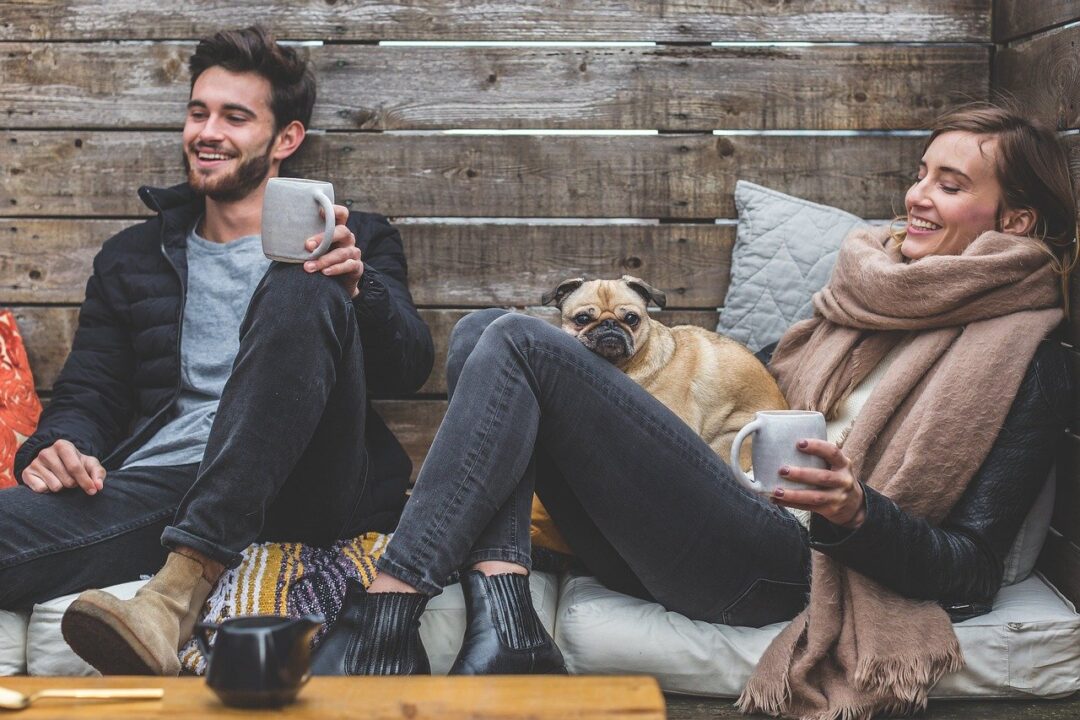 It feels so good to be showered with love, care, and attention, you know that feeling when your man spoils you with gifts and surprises.
Everyone loves the idea of been spoilt, it's not meant for a particular gender.
Women rarely think of how to spoil their men or make them feel loved. If you are among the few women thinking of how to treat your man right then you are very close to winning his heart forever. Men also need to be loved and cared for, they need our attention too, it mustn't be all about us.
Generally, women are used to being loved and cared for by their men and they feel to realize that they also need that tender care from their women.
You don't need to wait for a special event before you show him some love. You can surprise him with a lovely gift, a love note, or even a surprise dinner for just the two of you. Men also crave for these things, you shouldn't always expect to receive love and care but learn to extend it to them.
If you have been thinking of how to make your man feel special and loved or you want to communicate how much you love him, then below are some useful tips on how to spoil your boyfriend.
Best ways on how to spoil your man (12 Proven Tips)
1. Give him a massage
A massage will make a great deal for him especially when he just returns from the day's activity. Men love the soft tender touch of a woman, it relieves them of their stress having you around makes them forget how stressful and tiring their day went.
ALSO, READ How to make a guy fall in love with you
2. Suprise him with his favorite home-cooked meal
There is a saying that, the easiest way to a man's heart is his stomach. This adage is still working. if you want to please your man, prepare his favorite meal by yourself. Men love the taste of home meals. Eating out is great, but you can never measure the joy in a man's heart when he eats the food prepared by his WOMAN for him.
3. Send him unexpected text messages
Sending messages shouldn't be left for men to do alone, you know how you feel when you just receive a love text message from your man. That feeling of love that flows like an electric current, which makes you happy all day.
You should also do so, let him have that same feeling. You can send him while at work or even when he is sitting on the couch focused on the newspaper.
4. Spoil him with random gifts.
Men also love gifts, the fact that they rarely mention it doesn't mean they don't value or appreciate it when you buy them a gift. It will be nice if you buy your man a gift, especially something he has been craving for; this single act will make him love you more.
You must not wait till his birthday, Valentine's Day, or Christmas to buy him a gift. let your gift come unexpectedly, it will be more appreciated.
Give him a valuable gift and tell him how much he means to you. Let him know you cherish every moment spent with him.
5. Leave him a Love Note
Leaving love notes triggers his emotions, which indicates he is always on your mind. It could be on the stairs, in his briefcase or suit pocket, wherever that seems right to you; Just make it brief and romantic. Here are some samples of a romantic love letter to keep for him.
6. Buy him flowers.
The idea of buying flowers has been thought to be for women alone, flowers depict love; so it's not a gender thing. Get your man some beautiful lovely flowers with a nice fragrance, you will have him all around you.
ALSO, READ Cute Paragraphs For Him After An Argument
7. Plan a date night
Wow! A date night doesn't sound romantic, sure it does. Just imagine what it will look like when your man comes back from the day's work and he meets you all dressed for dinner, with the table set with different dishes. It will be a very wonderful scene to behold.
You can also plan an outside date, it mustn't be an in-door date, it could be in a nice restaurant, just make the dinner romantic, let the moment be memorable and remarkable.
8. Give him compliments
Just as women love to be flattered and complimented, men also love to be complimented, it triggers their "Hero instincts". It shows that you appreciate them and you love them the way they are without having any reservations.
9. Plan a surprise
A surprise event can actually do in this case, it could be a surprise party for his birthday, your marriage anniversary or to celebrate his promotion. This will really mean alot to him.
10. Take care of his laundry
This is a rare task, these days you rarely see women washing their husband's clothes. So doing his laundry simply means you care about him and his looks and you want him to always be at his best.  do his laundry and make him happy, it really means alot to them to see their women taking care of their personal belongings.
11. Plan a romantic weekend getaway.
This is an opportunity for the two of you to be together, having a quality time alone to bond and make up for the times lost. It must not be work always.
plan for a vacation or a weekend and enjoy the best of the moment.
12. Go on a mini road trip.
A mini trip is just like a short vacation or a short-distance trip to rekindle your love and ease you guys of the stress from your daily activities. It mustn't be an expensive trip, the most important thing is the bonding and quality time spent together.
13. Get the ingredients for a new recipe and cook dinner together.
Go to the market and get some new recipes to prepare a nice dinner, you too can cook the food together, this is one of the most wonderful moments. The last time I did this with my husband he was so happy and he wished we do it often.
14. Watch the sunset.
Have you ever watched a movie where two lovers sit together holding hands or cuddle each other watching the sunset? You observe the vibe and the beautiful romance in that picture,try and practice same with your man.It is a moment for you guys to feel each other and express your love for each other.
15. Spend the day together with your phones turned off.
Our phones and other personal gadgets can distract us and make us distant from our partners. These days, couples rarely have time for each other because of social media.
Try spending time together with your phones off, to avoid distractions and keeping you away from your partner. The more time you spend together the closer you guys become and the stronger your love for each other.
A little more piece
Spoiling a man doesn't make you look cheap or desperate for his love and attention. The more you care for him, the closer you are to his heart his love for you increases. It's nice to reciprocate the gesture he shows towards you as well.
Men wish to be loved too and pampered, treat them like your hero, your baby, and your partner. The love we desire from them is also what they desire.
ALSO, READ Get Well Soon Messages, Wishes, and Quotes
How To Tell Your Partner To Lose Weight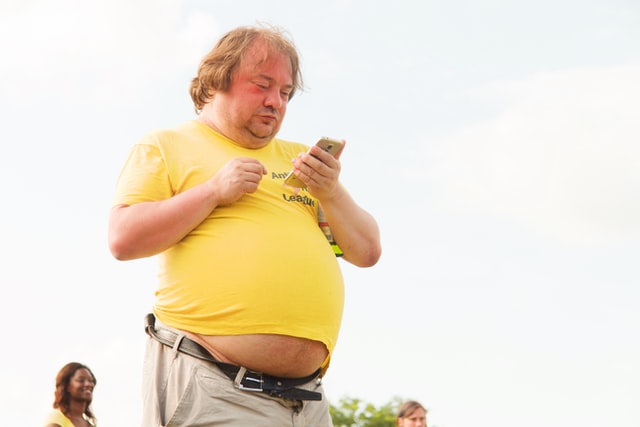 One of the most agonizing things to do in life is hurting your loved one. Most especially if that said loved one, is your soulmate.
Many people are now stuck, thinking how they can tell their partners how to lose weight, without offending their missing rib.
But like all good things, in life. The only easy way is the hard way. As such, you should be ready to dish out a healthy dose of tough love.
After all, you want to stay with that person for as long as possible, before "Professor Death", comes to mark your life script.
What shall it profit you to keep quiet, then watch your partner, jeopardize their health, and ultimately, your relationship?
So for this reason, you need to take the initiative and stand firm. After all, because you love them, that is why you need to whoop their ass.
4 Ways to Tell Your Partner to Lose Weight
1. Think about the health implication
You have to note that if you don't help your partner, nobody else would. As such, you are entirely responsible, for turning the tide of health, of your partner.
Remember the vows you took, to love and protect. This is an opportunity to prove to yourself that you love your partner.
2. Be there for them
Nobody was born fat. Due to ignorance in part by people, over time the ill effect took root, and metamorphosed itself, into that protruding belly, which is ridiculous.
Gift them an online weight loss course
There is fat-shaming in the world. As such, the best option, can actually, be learning how to lose weight at home.
I discovered an easy to use 6 months weight loss plan that you can use to lose weight, right in the comfort of your home. In the early stages of your weight loss journey.
3. Encourage them
Make sure you encourage your partner, at this lowest point in their lives. It will do well in lifting up their spirits and morale.
So that they can keep on pushing, in their journey of trying to lose weight.
4. Change the kitchen foods
You can swap out all the junk foods from inside your house. That way, your partner is not tempted to relapse into their previous bad eating habits.
5. Don't be a menace
At the end of the day, you must realize that nobody cares. When all is said, and done, you will eventually die, and that weight loss goal will be buried with you, six feet in the ground.
So don't fret too much. Nevertheless, if you can't stand it, then learn how to lose weight at home, by following our 6 months weight loss program.
ALSO, READ Powerful Emotional Text Messages for Someone you Love