BBW Dating: Answers to the Most Important Questions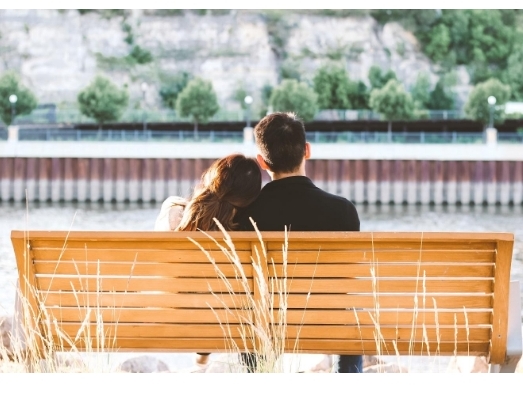 Last Updated on December 19, 2022 by Joshua Isibor
If you are a man and want to meet a plus-size woman to date, you are far from alone in this pursuit. Curvy women have always been popular for many reasons. Some think they are friendlier and more empathic, some are more in tune with their outlook on life, and some are just crazy about their stunning bodies. But whatever your motivation, before you start dating such a girl, you need to familiarize yourself with all the struggles of such a relationship. At the end of the day, even if everything seems easy at first glance, many plus-size girls hide a lot of deep concerns behind an attractive wrapper.
1. What is BBW in the first place?
So, who are BBWs, and how are they related to curvy women? The acronym BBW stands for Big Beautiful Woman and is used to refer to attractive girls whose figures can be described as "thick" or "curvy." The term was first used in 1979 by Carole Shaw, the founder of "BBW Magazine." The magazine was devoted to the fashion and lifestyle of plus-size women.
2. Best ways to find single BBWs
Now that you know who BBWs are, you're probably wondering where you can find them. Since not every girl on the street is ready to flirt, the best way out would be to turn to online dating. Why, you ask? Because dating platforms these days gather singles from all over the world in one place in search of love and relationships. Regardless of where you live, you can find BBW singles from any city with any preferences and goals. The algorithm is very simple. You open a BBW dating site, create an account, add your picture and start searching for local BBW singles. The plus side of these platforms is that it's a quick and safe alternative to traditional dating methods. It is the main reason women prefer dating sites to find love. On the site, they can talk to potential partners for as long as they want. The safety and convenience of dating services attract more BBWs every day, which means your chances of meeting the girl of your dreams are increasing, too.
3. Challenges of dating a BBW
It is only natural that behind the pretty wrapper that many people with no experience of relationships with big people believe, there are many issues that you will have to face. It's not like a relationship with a BBW is any more complicated or worse than any other. At the end of the day, any relationship requires hard work. But there are still some nuances you need to be aware of before you start dating a BBW.
● They require a lot of validation
It's not a secret that most curvy girls need a lot of validation from their partners. Even if she acts all tough and unbothered when in public, she probably still bears the burden of the traumatic experience that she had in the past, one way or another, connected with her weight. Nearly one in two overweight children is exposed to peer violence, which affects their mental development. Many learn to cope with this experience, but unfortunately, it results in various psychological problems that later follow these people through life. These include low self-esteem in the first place. So, prepare to answer questions like "do you really love me?" and "is everything ok between us?" at least once a week.
● They need your ultimate support
If your girlfriend has self-esteem issues, she's likely to need your ultimate support as well. Whether it's some endeavor or conflicts with other people, be ready to become a source of support for her and that person who always remains her biggest fan. She will only blossom more in return for your unconditional support and love.
● People may not approve
Unfortunately, society's attitude toward people who don't conform to the old beauty standards is still quite prejudiced. Modern society is gradually moving toward eradicating these standards and fully accepting each person as an individual. But it's still rare for a slim person to understand a plus-size one, so be prepared that your friends or relatives may not accept your new relationship. This is especially true if you don't have plus-size people in your social circle.
4. How to build a happy relationship?
So how do you build a happy relationship with a BBW, given the challenges you will face? The main key to building a quality relationship with a fat girl is not to ignore her need for attention and validation. Whether she has coped with her psychological barriers and issues or not, your main task is to show that you support her in all her endeavors and love and appreciate her unconditionally for who she is. Forcing her to change will achieve nothing but scandals and misunderstandings, so if you start dating a BBW, you have to accept her lifestyle and everything that comes along without questioning it.
Dating a BBW is an awesome experience that is worth all the struggles. So, if you are ready to make a plus-size woman truly happy, go arrange your first date with one!