Dating Coach Evan Marc Katz Tackles These 4 Thought-Provoking Questions From Successful Women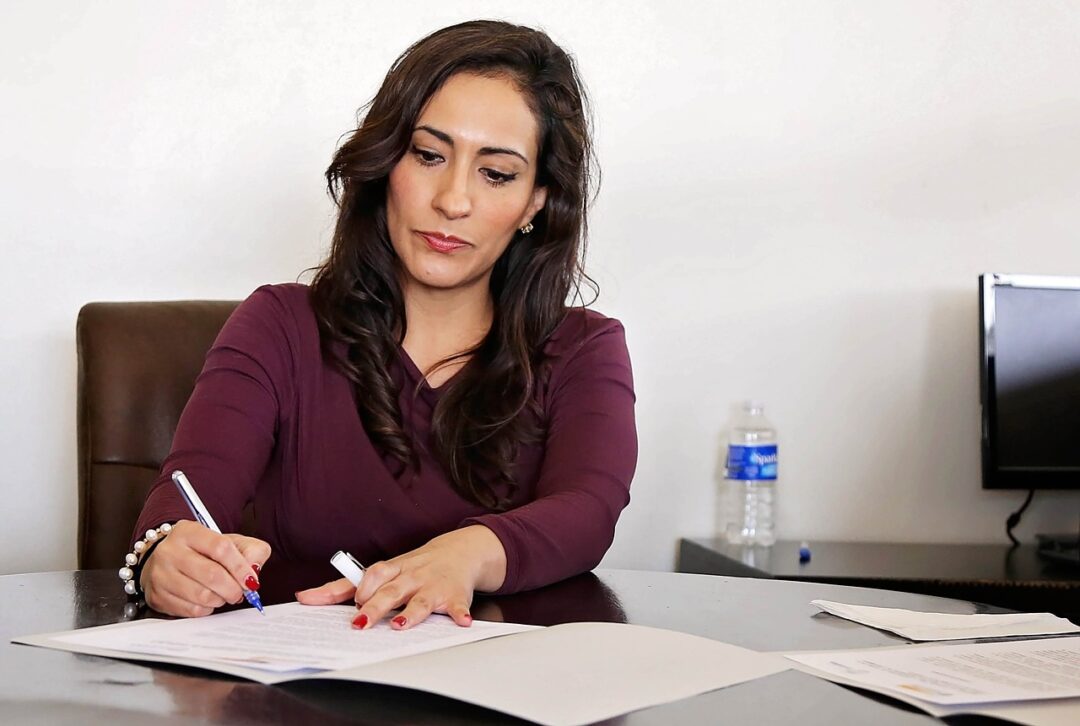 Last Updated on March 14, 2022 by Joshua Isibor
As the premier online dating coach for smart ladies, Evan Marc Katz helps people deal with several challenging aspects of dating and relationships.
As the coach in Love U—a highly successful relationship program for smart, strong, successful women—Evan Marc Katz tackles thought-provoking questions to help disappointed, confused, and frustrated females find the love of their lives.
Tired of creating online dating profiles only to end up with wrong men? Read the rest of this article to find out how Evan Marc Katz tackles thought-provoking questions in the past while helping women in finding lasting love.
Question #1: Can Strong, Successful Women Get an Attractive, Commitment-Oriented Man?
A single lady reached out to dating expert Evan and told him she had trouble finding her ideal partner. She took the courage to ask her friends why she couldn't find a quality guy who makes her feel safe, heard, and understood.
Can you guess what her friends told her?
They told her she tends to intimidate men. They added that she is feminine in appearance but not in personality.
But according to the coach for smart, strong women, that's not entirely the case.
According to Evan, the real reason she can't find a high-quality guy who's right for her was simple: these guys don't want her. It's as simple as that.
But not to worry, though. Evan assured her that she could attract a high-quality man if she softened up a little and tapped into her feminine side. She simply needs to discover how smart, strong, and amazing she is.
Question #2: How Long Should A Woman Wait for Chemistry to Develop?
One interesting question the coach for smart, successful women tried to answer is, how long should you wait for chemistry to develop between you and your partner?
Here's the thing: Katz believes chemistry is often an illusion.
While he does not deny that chemistry is a wonderful thing, it is temporary. It typically lasts from a year and a half to three years before fading away.
A girl may see her boyfriend as a 9 or 10 on their first date, but he becomes a 6 or 5 as time goes by. She may end up being disillusioned because of chemistry, only seeing her partner more clearly as time goes by.
Katz also warns about the danger of relying on chemistry. When a girl is under the spell of chemistry, she gives in to the influence of hormones that function like drugs. Though romantic at first, the inability to think, sleep, and think properly is unhealthy.
In the end, coach Evan encourages women to look beyond chemistry in dating or relationships so they can accept men as they are, warts and all.
Question #3: Is it a Mistake to Leave Marriage If Your Husband Does Not Meet Your Needs?
Coach Evan not only gives single women strategies behind understanding dating and attracting high-quality guys… he also offers advice for married women wanting to maintain a healthy, happy relationship.
And one of the questions the dating coach in love received is, is it is a mistake for a female spouse to leave her marriage if her needs are not getting met?
Take the case of one married woman wondering if she was expecting too much from her husband.
She married at the age of 24 when she still hadn't fully realized the value of a loving connection between two people. While her husband is intelligent and has knowledge and self-confidence, he is rough in dealing with emotions.
The dating coach replied that she should not feel bad for marrying before 25. However, he also pointed out that 75% of people who marry before 25 years of age often resort to divorce. But the numbers shouldn't be a basis that young married couples are bound to fail.
Instead, she has to stop thinking about her age and focus on her husband's actual behavior. She has to move on and accept that her husband is guilty not of cheating but of being a bad husband.
Question #4: Can You Have Meaningless Sex While You're Looking for a Long Term Relationship?
Sex is one of the dimensions of every romantic relationship. But when it comes to having casual sex, coach Evan emphasized that ladies can create their own rules to follow. If they feel like having sex, they are free to do it.
But he also warned about the predictable results. If you engage in meaningless sex right from the beginning, ladies should not expect men to take them seriously no matter how smart and financially independent they may be.
Doing it continuously might hurt you in the process. Women need to maintain the balance between their libido and emotion so they can attain their best selves. Only by then can you easily find a relationship where you feel valued and loved.
Are you a strong, independent woman looking for love advice that actually makes sense? Dating Coach Evan Marc Katz might be the answer.
ALSO, READ THE ADVANTAGES AND DISADVANTAGES OF ONLINE DATING