Eight Ways to Create a Personalized Oasis in Your Bathroom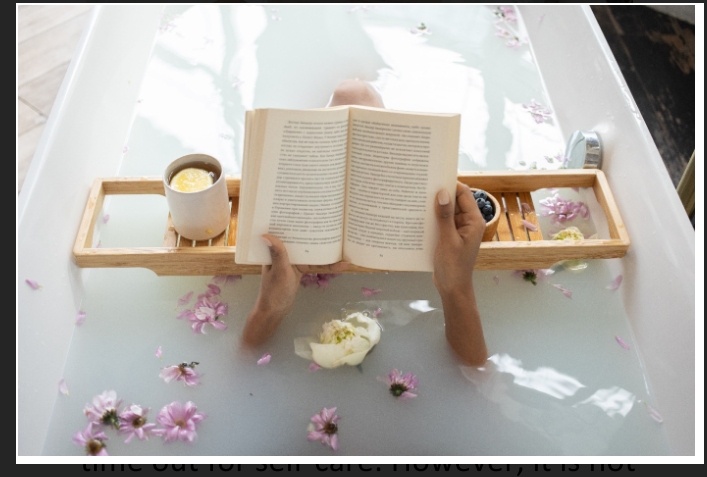 Last Updated on June 2, 2023 by Joshua Isibor
With the stress and pressures of everyday life, it is important to take time out for self-care. However, it is not always feasible, given our busy schedules. The solution is finding ways to relax and find solace in our everyday lives. For instance, if you can't find the time and energy to visit the spa, why not create a personalized oasis in your bathroom? With a few upgrades and additions, you can transform your bathroom into a personal sanctuary where you can unwind and free yourself of everyday life's stress.
Transforming your bathroom into a rejuvenating space requires upgrading its aesthetics and functional features. To build the perfect oasis-like space, you must focus most of all on the ambiance you want to create and then add elements to match that. This article will discuss how you can transform your bathroom into a personalized space to help you escape stress and reconnect with yourself.
1. The Perfect Bathtub
The bathtub is the epitome of relaxation in the bathroom. A warm fuzzy soak in the tub can relieve your muscles and ease your mind of a million things. Therefore, start by replacing your bathtub with a white, oval tub that allows your body to relax comfortably. Before picking an oval bathtub, ensure it fits perfectly in your bathroom. It is always better to choose a bathtub design that fits your space, can enhance your bath experience, and adds to your bathroom's overall look. Since a bathtub replacement is quite a significant upgrade, an amateur or DIY job can lead to problems such as leaks and chipping or cracked tiles. Therefore, hiring professionals for the job is best to ensure the work is safe, accurate, and durable in the long run.
2. A Natural Backsplash
Let's move to the bathroom's aesthetics, starting from the walls. An oasis ambiance calls for natural elements replicating the outdoors, immediately creating a relaxing and soothing atmosphere. For your bathroom, pick a wall, preferably the one you have a view of from the bathtub, and create a natural backsplash. Use a variety of elements, such as pebble rocks and seashells, to build a mosaic. While you can hire someone to make this for you, we recommend doing it yourself, as the process is quite therapeutic.
3. Rustic Flooring
To add an outdoor feel to the bathroom, rip out the basic floor tiles and replace them with engineered wood. While real timber tiles look more beautiful, they may get damaged due to water humidity, even if the wood is waterproofed. With engineered wood designed to withstand different environmental conditions, you can replicate the feel of real wood without any risks of damage. Further, engineered wood is the perfect material for a heated floor, bringing your bathroom space to a new level of serenity.
4. Bamboo Trays & Baskets
Bamboo is another element that fits in perfectly with the oasis aesthetic. The material is both natural and practical for use in the bathroom. Start by swapping out your laundry hamper and trash basket with bamboo baskets. Add small bamboo trays around the vanity and the shower to hold your toiletries, and get yourself a bamboo bathtub tray caddy that you can place atop your bathtub to keep your books, mobile phone, candles, and wine glass as you enjoy a nice bubble bath. You can even replace your bathroom racks with bamboo ones to complete the look.
5. Botanical Garden Elements
An oasis is incomplete without greenery, so you must add plants and flowers to build the aesthetic. Houseplants can have a positive effect on mood and mental health. Therefore, they can be the perfect addition to your oasis bathroom. Get yourself a beautiful Peace Lily or Boston Fern plant and place it in the corner of the bathroom. Since these plants thrive in humidity, they are perfect for keeping in the bathroom. You can also add small flowerpots and succulents to your vanity and other shelves in the room. If you can't keep real plants in the room, you can keep artificial plants or some gorgeous framed greenery prints.
6. Scented Candles
A relaxing space is incomplete without scented candles. Not only do they build a pleasing atmosphere by releasing the most wonderful scents, but the flame also has a soothing effect on the mind. Choose a variety of scented candles of your favorite scents. Also, get yourself a few tealights and place them in the bathroom. When you want a relaxing experience, light these candles and watch your bathroom transform into a spa.
7. Fresh Towels
The towels you use are also important for enhancing the aesthetics of your bathroom. Old, dry towels are often uncomfortable and take away from the experience of a relaxing bath or revitalizing shower. You need to throw them out and bring in clean, new, fluffy towels that elevate the entire space and your experience. Just looking at something comfortable sometimes makes us feel better, so pick some soft, white towels, and keep them on an open shelf in the bathroom.
8. A Water Fountain
While this may seem excessive, hear us out first. The sound of flowing water is among the most relaxing sounds in the world. If you don't believe us, check out the most popular sleep videos on YouTube. You'll find ocean sounds at the very top. A water fountain doesn't have to be three feet tall. You can get a small tabletop fountain and place it atop your vanity or next to your plants and plug it in when you need to relax. This little addition will turn your bathroom into an extraordinary space straight out of a spa booklet.
Conclusion
Turning your bathroom into a personalized oasis sounds challenging. However, it is much easier than you can imagine. With a few upgrades and small additions throughout the bathroom, you can create the ultimate sanctuary to break away from life's troubles and find much-needed peace and solitude. The above eight upgrades are a great starting point, but you can also explore other options based on your preference. Add whatever you want to create a personalized oasis in your bathroom from a multifunctional shower to a ceramic vanity.
---
Also, Read How to Stop Being Lazy and Start Getting Things Done