Five tips to help streamline a hospital's workflow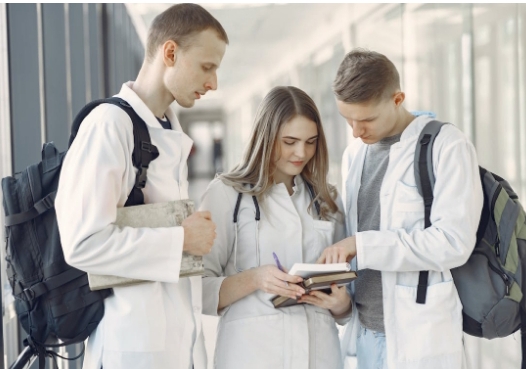 Last Updated on January 13, 2023 by Joshua Isibor
Managing healthcare workflow is challenging, even with policies and procedures in place. The risk of inefficiencies in a care facility remains high. One of the primary reasons is less-than-optimal resource utilization.
Though hospitals or clinics never operate at 100% efficiency all the time, effective workflow management and resource utilization must be ensured to improve the quality of care. Poor workflow management affects employees, patient care, and profits. Inefficient workflows are one of the primary reasons for unnecessary patient readmission
There are several benefits to streamlining hospital workflows. From reduced medical errors to prompt care delivery and compliance with safety rules and regulations, efficient workflow management helps care facilities deliver results.
Care facilities face hurdles in ensuring efficient workflow due to the lack of technological advancements. Healthcare facilities must realize that manually carrying out tasks only lead to consequences like bringing workflow procedures to a halt or increasing the ratio of errors.
So how to streamline workflow? It is a matter that concerns healthcare management at every level. Every decision and action ultimately impact patient outcomes. A healthcare organization's success is determined by the standards of patient care quality while keeping up with staff's needs.
As a healthcare professional, if you want to contribute to improving healthcare for every individual. Consider enrolling in programs like an Online Master of Healthcare Administration degree to understand financial management, applied analytics, and other aspects of the healthcare organization that promote data-driven decision-making.
A few other ways hospitals can streamline their workflow are highlighted below.
1. Ensure Teamwork
As mentioned earlier, the staff must work as a team for hospitals to perform efficiently. Ensuring a smooth workflow requires effort and dedication from all participants. It is essential because even if one individual does a task differently, it makes the teamwork less effective and risks patient safety.
The actions of one individual might prompt others to follow the lead, disrupting teamwork dynamics. That said, every organization member must participate in the decision-making, implementation, and management. Members include clinicians, IT representatives, and any vendors whose services are being used for regulating workflows.
The benefit of teamwork is that it reduces the likelihood of medical errors and promotes better patient care outcomes. Moreover, it decreases workflow redundancies and operational inefficiencies, saving healthcare organizations tons of money.
2. Invest in Technology
Today, technology is the answer to all the problems. Various technological advancements have streamlined healthcare processes and continue to do so. Innovative solutions like clinical event notifications have improved the information-sharing process between the patient and the organization.
Digitization of healthcare records has saved care facilities from the hassle of assembling bulky paper files by introducing the concept of digital records. Records are uploaded to the cloud and made secure and accessible remotely to patients and healthcare professionals.
Another reason healthcare facilities must consider investing in technology is the arrival of mobile apps. These apps allow patients quick access to their information and also help them keep track of medical appointments and daily medication reminders.
Technology has placed itself at the healthcare community's disposal, assisting them in enhancing patient care and growing exponentially.
3. Consider a redesign
The idea of redesign might seem like one giant leap, but it is necessary if hospitals want to perform at their highest potential. The first step in workflow redesign is analyzing your current workflow and finding the loopholes.
Workflow redesign is a three-step process that helps improve care quality, maximize efficiency, and reduce errors. One of the most suitable times to consider redesign within an organization is when tasks or processes are duplicated.
To fully implement the workflow redesign, go through the three-step process described earlier. These include highlighting inefficiencies, outlining the new workflow pattern, monitoring the changes, and making changes accordingly.
Without a sought-out workflow redesign, upgrading the system can be chaotic. More than implementing changes, how the staff members interact with the upgraded system is the key to an organization's success. A few examples of what an organization can consider redesigning are patient flow and health records.
4. Eradicate Bottlenecks
Bottlenecks are the hindrance to the patient flow physically and through the system. Eliminating bottlenecks is crucial if hospitals want to improve their workflow and offer quality services. To accomplish that goal, hospitals must carry out analysis to determine the issues. Before fixing the bottleneck problem, address the cause.
For instance, a single process takes three times as long as it should, making it evident that a solution is required, but before that, an analysis of the cause must be carried out. The possibility of bottlenecks arising constantly exists, but what can be done to reduce their incidence is increasing workflow efficiency.
EHR systems streamlining documentation processes to improve paper-work consistency is an example of enhancing workflow efficiency and reducing complexity. Among the list of problems labeled bottlenecks is the overbooking of appointments, which affects patient flow.
Overbooking leads to significant delays, and even a patient arriving on time doesn't get the opportunity to see the doctor. To counteract the issue, sending automated reminders before the appointment reduces delays and no-show rates.
5. Financial Management
Healthcare facilities often go through a challenging time when managing their finances. Lack of attention to the accounts is a huge mistake made by hospitals. There are several ways hospitals can improve cash flow by streamlining staff training and automation.
The key to enhancing the financial management of a healthcare facility is reducing overall spending. It is easier said than done, but one way of achieving the goal is to limit the number of suppliers the hospital works with. It is recommended that the number be reduced to 20-25 percent, reducing excessive buying.
Furthermore, narrowing the suppliers also simplifies purchasing process and inventory management. Another cost-saving initiative hospitals must take keeping a low ratio of readmissions. A majority of readmissions can be prevented to improve financial management. One strategy includes analyzing patient data to determine patient needs.
Hospitals find it challenging to strike a balance between operational efficiency and delivering quality care. Among the list of effective strategies for managing finances is benchmarking.
Financial management within the healthcare organization is critical because the money saved can be used to improve other systems within the healthcare organization.
Conclusion
As hospitals and clinics continue to operate, it is essential to maintain the workflow; otherwise, a lack of management leads to adverse outcomes. Even though there are numerous ways to streamline hospital workflows, most are often overlooked.
Making a few changes within the organization leads to improved efficiency. Some of these changes include leveraging technology, ensuring teamwork, and eliminating bottlenecks to maintain the standards of care delivery.
---