Crazy and Fun Things To Do With Your Best Friend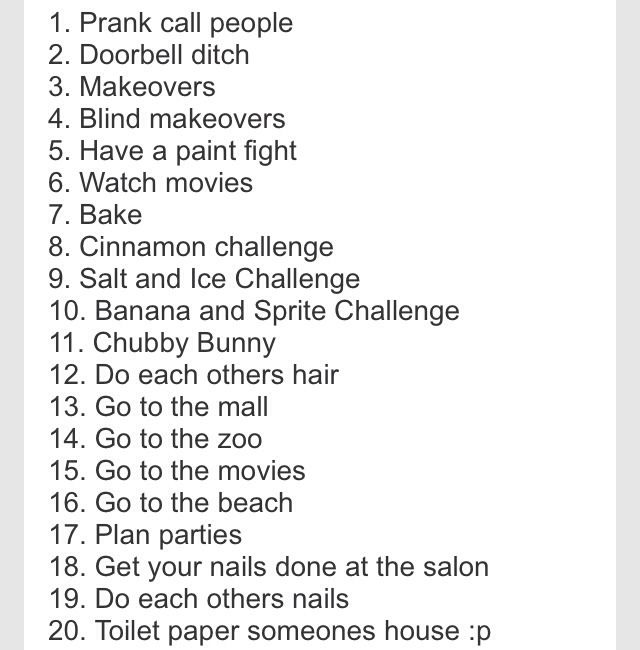 Last Updated on May 28, 2022 by Joshua Isibor
  One of the best ways to improve your mental health is by socializing with friends. This socialization can be done in so many ways without having to waste lots of money and resources.
Instead of doing the same activities repeatedly and making things boring, have new experiences with your best friend so as to create a lifetime of memories.
20 Things To Do With Your Best Friend When Bored
1. Volunteering
There is an adage that says "In giving, we receive". There are plenty of charitable causes you can participate in like helping in animal shelters or orphanage homes. This would not only be meaningful but fun as well.
2. Play Games
This is another way you can have fun with your best friend when bored. There are so many games like cards, board games, video games, beer pong or hide and seek. Some of these games are not only entertaining but educative too. You could also hold a tournament and compete with each other.
3.Bing- Watch Movies
This is an easy way to spend time together. Put together some snacks, comfortable clothes or maybe face masks and spend cool time together binge watching interesting TV series.
It could also be a TV show you love and are anxious to watch again. Put on Netflix or Amazon prime and stream on.
4.Go Shopping
You could pick an outfit for each other that the other person would agree to wear out. This can help strengthen your bond and at the same time kill boredom.
Having a best friend tell you what does and does not suit you and what you totally should bring home with you is one of the best things ever.
5.Get Tattoos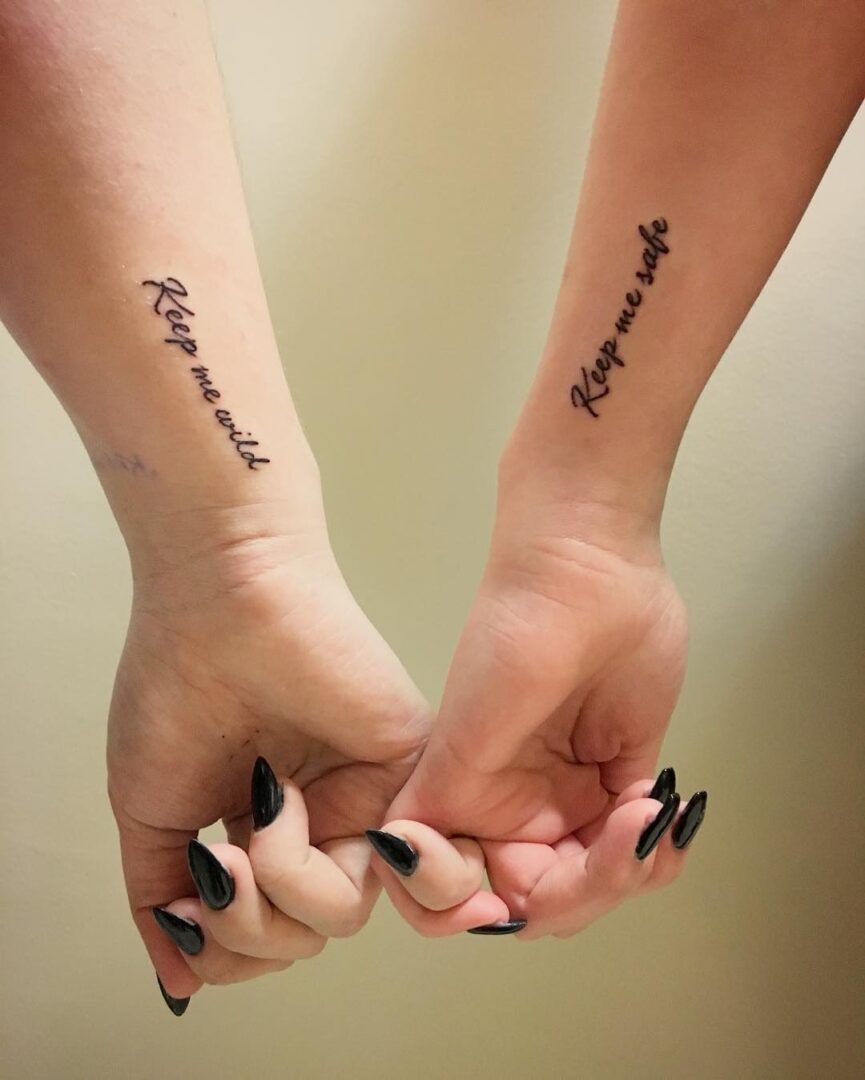 Are you ready to make your friendship forever? Then go to a tattoo shop and get matching tattoos. It is going to be even better if it is something that will always evoke a memory and is very special to you both.
6.Write Letters To Each Other
With the Advent of technology, letter writing is slowly becoming a dying art. Of course we send texts to each other but they are all temporary.
Write heartfelt hand-written letters to each other to keep it alive.
7.Create Bucket Lists
Bucket lists are those things one would wish to experience or accomplish before death. Write things down individually then make a master list of similar things after comparing. Go do them together when you have the time or bored.
8.Go Camping
A camping trip together will be really rejuvenating. Being aligned with nature and staying away from technology and daily life's stress,is one of the best times you will spend together.
9.Get Your Nails Done
Getting your nails done together is a great way to bond especially if there is a special occasion coming up.
You could try doing it yourself and can also rock matching colors or styles you wouldn't normally get.
10.Go To The Park
 A very sweet activity to do together with your best friend is to go to the park, on a picnic. Hang out, meet people and play on the swings. Don't forget to go along with your favorite snacks and games.
ALSO, READ Sweet Things To Say To Your Best Friend To Make Them Cry
11.Explore New Places
You don't have to travel to that dream location but you both can go to places you have never been before either to kill boredom or for experience sake.
Explore new cities together with the help of the map, take a billion photos of yourselves in front of places that are iconic and many others.
12.Bake Something
You can just bake cupcakes to treat yourselves, it doesn't have to be till a special event is coming up. It is awesome to bake with friends so you don't eat the entire thing alone.
13.Have a Girls' Night In
You absolutely do not need to leave your house to have a great time with your best friend. Most time staying in for the night is much fun than going out. Open a bottle of wine, order some pizza and have a great night in!.
14.Throw a Dinner Party
It is up to you to decide what to do. Either you co-host a party with your friends invited or you plan one just for you and your best friend. This is another fun way to spend an evening without going out.
15.Go Fishing
Fishing will help you and your friends to learn a lot from each other apart from it being an easy hobby. Watching your friends breaking their rods and getting slapped on the face by a fish is so much fun.
16.See a Psychic
Perhaps you have always been nervous of such activity, going with your best friend could make it even more enjoyable. Go see one together and get tarot cards read for you.
17.Start a Book Club
Take advantage of your time and finally start that book club. It is a new hobby to take on together because it is incredible to be able to share your thoughts on a good book with someone which makes it much better.
18.Create a Scrapbook
To be able to look back and reminisce about all the good times you both have had together, creating a scrapbook is a nice idea.
You can present all your experiences in the form of pictures or just about anything else. For time flies so fast and before you know it, you will be married or off to College.
19.Karaoke
You both can muster up the courage and sing a duet. It doesn't matter how good your voice is, everything is about having fun! To make it more hilarious, you can put on headphones with the song on a high volume so you won't be able to hear yourself sing.
20.Go On a New Adventure
Live everyday like it's going to be your last because life is too short to hold yourself back from experiencing new and fun things out of fear. One of the fun things you can do with your best friend is by going on that adventure you have in mind but scared to do.
To get over your fear, having someone special by your side to support you is advisable.
Conclusion
Start trying out some of these ideas. You don't need to spend to have loads of fun with friends.
Find hobbies to do to make your friendships last longer and also fun. Make a bucket list today!
ALSO, READ How to Plan the Perfect Date Night