HOW TO BE DETERMINED AND ACHIEVE YOUR GOALS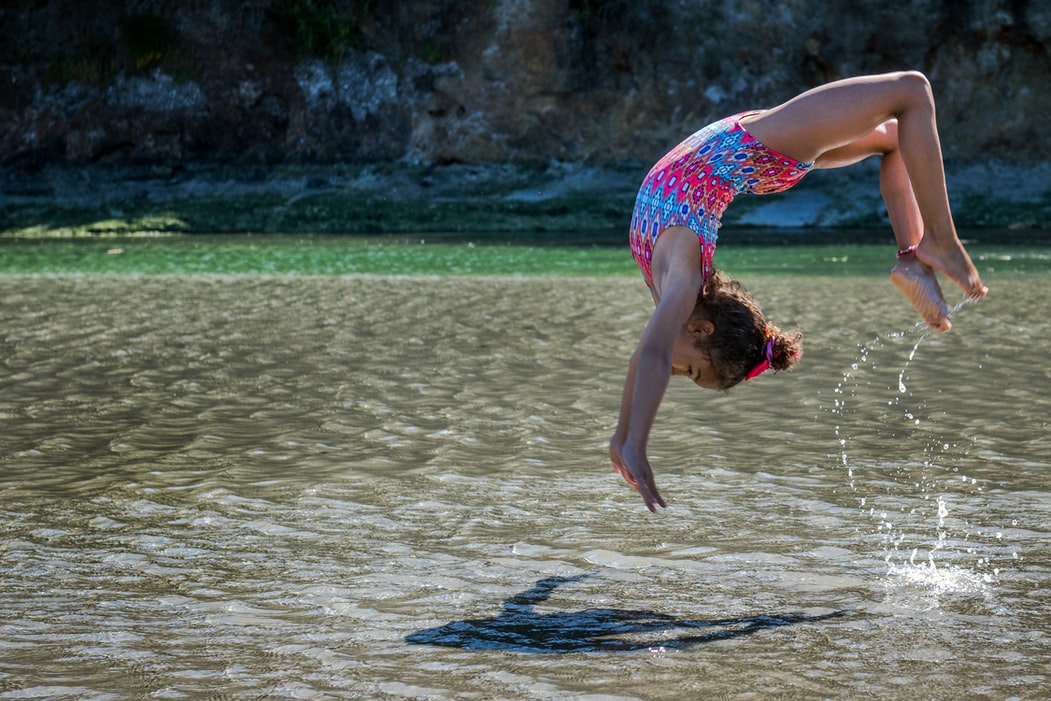 ..
🌟 What is Determination?
Determination is having a direction to a certain end. It also means being focused on a proper guide. Determination is a key to success, it is like a drive that pushes you to forge ahead.
What is a goal?
A goal is what you aim to achieve. It is a result that one is attempting to accomplish, a dream to be fulfilled. Every individual must have a goal to accomplish, we all have a purpose in life, and having a direct goal is one of our purpose in life. A man without a goal is like a man without vision and mission.
Do you really know what you want to achieve in two years or six years' time? Do you have a specific plan for tomorrow or next? Have you ever thought of what you will do or what you really like to do to have a better life, or make an impact on people's lives?
For you to get something or attain success, you must have a goal-setting. The goal setting is like a guide or a laydown plan or strategy on what you want to accomplish and how to achieve your aims.
If you want to succeed, you need to set goals. Without goals, you'll lack focus and direction. Goal setting not only allows you to take control of your life's direction; it also provides you a benchmark for determining whether you are actually succeeding. Think about it, having a thousand dollars in the bank is only proof of success if one of your goals is to amass riches.
Proper planning is of paramount importance in achieving your goal and attaining success.No plan no goal and no success. Planning gives you focus and direction, your plans make you work with your goal setting. Plan and goal setting works pariparsuit.
To accomplish your goals, however, you need to know how to set them. You can't simply say, "I want" and expect it to happen. Goal setting is a process that starts with careful consideration of what you want to achieve and ends with a lot of hard work to actually do it. In between, there are some very well-defined steps that transcend the specifics of each goal. Knowing these steps will allow you to formulate goals that you can accomplish.
For instance you wish to get a car worth 100 dollars, probably at the moment you don't have much cash, or you have non in your account. Folding your hands will not help you afford the car, you need to set a plan on how to raise money.
Possible ways could be :
1.Getting a job
2.Apply for a loan
3.Saving for a specific time. In this case, your savings depends on when you want to purchase the car. The time frame should be considered.
Your goal must have a strategic plan in line with the goal-setting to accomplish your aim.
🌟 Types of goal setting
1.Short term goals
2.Long term goals
Short term goals are goals that you accomplish within a short time frame. It doesn't take much time and effort. It's easier and faster to achieve and less stressful. Examples of short term goals:
1.Puntuality to work or school
2.Learning how to prepare a good meal
3.Practicing good morals.
4.Becoming prayerful .
5.Improve your performance skill.
6.Improve your networking and communication skills.
7.Change your job.
8.Improve your work-life balance.
9.Waste less time during work hours.
10.Make a website for yourself.
11.Communicate with your coworkers more. etc.
Long term goals are goals that takes longer time to achieve. It requires more time,focus, Determination, discipline, and proper planning. If your long-term goals lack these necessary characteristics, you might end up been frustrated and losing hope. To achieve this you need to be sensitive, optimistic, honest to yourself, sincere, and hard-working. long term goals lead to a lifetime of success. Your longtime goal accounts for your future success, comfort, and personal development, because your life depends on this. Examples of long term goals:
1.Building a career
2.Building an investment or a business
3.Marriage
4.Purchasing a home.
5.Mortgage fund
6.Insurance
7.College fund
8.Retirement settings
9.Building a relationship.
The Five Golden Rules for your goal setting
1. Set Goals That Motivate You
When you set goals for yourself, it is important that they motivate you: this means making sure that they are important to you, and that there is value in achieving them. If you have little interest in the result, or they are unimportant given the larger picture, then the chances of you putting in the work to make them happen are slim. Motivation is key to achieving goals.
Set goals that relate to the most important things in your life. Without this type of focus, you can end up with so many goals, leaving you a short time to dedicate to each one. Goal achievement requires commitment, so to increase the likelihood of success, you need to feel a sense of pressure and have an "I must achieve this" mindset. When you don't have this, you risk putting off what you are expected to do to make the goal a reality. This in turn leaves you feeling disappointed and frustrated with yourself, both of which are demoralizing. And you can end up in a very disheartening"I can't do anything or be successful at anything" frame of mind.
Note:
To make sure that your goal is motivating, write down why it's of great worth and important to you. Ask yourself, "If I were to share my goal with others, what would I tell them to persuade them it was a worthwhile goal?" You can use this motivating value statement to help you. if you start to doubt yourself or lose confidence in your capacity to actually make the goal a reality.
2. Set smart Goals
You have probably heard of SMART goals already. But do you always apply the rule? The simple truth is that for goals to be powerful, they should be framed to be SMART. There are many variations of what SMART stands for, but the essence is this, goals should be:
1.Specific.
2.Measurable.
3.Attainable.
4.Relevant.
5.Time Bound.
Set Specific Goals
Your goal must be clear and well defined. Obscure or generalized goals are unhelpful because they don't provide sufficient direction. Remember, you need goals to show you the way. Make it as easy as you can to get where you want to go by defining exactly where you want to end up.
Set Measurable Goals
Include definite amounts, dates, when,and so on in your goals so you can measure your level of success. If your goal is simply defined as "To reduce expenses" how will you know when you have been successful? In one month's time if you have a 1 percent reduction or in two years' time when you have a 10 percent reduction? Without a way to measure your success you miss out on the excitement that comes with knowing you have actually achieved something.
Set Attainable Goals
Make sure that it's possible to achieve the goals you set. If you set a goal that you have no hope of accomplishing, you will only demoralize yourself and elude your confidence.
However, resist the urge to set goals that are too easy or simple. Accomplishing a goal that you didn't have to work hard for can be disappointing at best, and can also make you fear setting future goals that carry a risk of non-achievement. By setting realistic yet challenging goals, you hit the balance you need. These are the types of goals that require you to "raise the bar" and they bring the greatest personal satisfaction.
Set Relevant Goals
Goals should be relevant to the direction you want your life and career to take. By keeping goals aligned with this, you'll develop the focus you need to get ahead and do what you want. Set widely scattered and inconsistent goals, and you'll procrastinate your time, and your life away.
Set Time-Bound Goals
Your goals must have a timeframe. Again, this means that you know when you can celebrate success. When you are working on a timeframe, your sense of urgency increases, and achievement will come that much quicker.
3. Set Goals in Writing
The physical act of writing down a goal makes it real and palpable. You have no reason for forgetting about it. As you write, use the word "will" instead of "would like to" or "might." For example, "I will increase my savings by 20 percent" not "I would like to increase my savings by 20 percent this year." The first goal statement has strength and you can "see" yourself increasing your savings, the second lacks passion and gives you an excuse if you get hooked.
Note:
Frame your goal statement positively. If you want to improve your retention rates say, "I will hold on to all existing staff for the next one year" rather than "I will reduce staff turnover." The first one is motivating; the second one still has an amendment "allowing" you to succeed even if some staff leave.
Note:
If you use a To-Do List, prepare a To-Do List pattern that has your goals at the top of it. If you use an Action Program , then your goals should be at the top of your Project systematic list.
Place your goals in open places to remind you every day of what it is you wish or plan to do. Put them on your walls, desk, computer monitor, bathroom mirror, or refrigerator as a regular reminder.
4. Make an effective Plan
This step is always sidelined in the process of goal setting. You get so focused on the result that you skip planning all of the steps that are required in the process. By writing out each step, and then cancelling each one off as you finalize it, you will observe that you are moving forward towards your greatest goal. This is very important if your goal is big and requires much, or long-term plan or action.
5. Focus on It!,
Note that goal setting is a current activity, not just a means to an end. Build-in reminders to keep you on the right path and make consistent time-allocation available to check your goals. Your end point may remain quite the same over the long term, but the effective plan you prepare for yourself along the way can alter significantly. Make sure the relevance, value, and necessity remain high.
⭐Significant Points
Goal setting is actually more than desiring something to happen. Except you explicitly define straight what you want and comprehend why you want it in the first place, your challenge of success is considerably reduced. By following the Five Golden Rules of Goal Setting you can set goals with self-assurance and enjoy the satisfaction that comes along with knowing you accomplished what you planned to do.
I was as ignorant as you are now, until I knew I had to set my purpose right, so I had to plan my goal setting and work on it.I started studying the key differences between words associated with goal-setting, and this helps me to dish out to you much clearer info when it comes to setting goals.
Goal Setting terms
1.Goal Setting
Goal setting is the method by which you figure out the things you intend to achieve and write them down for documentation and safe keeping purpose,, along with their different and specific timeframes.
2.Goal Mapping
Goal mapping is a way of using a "mind map" to clearly set out all your goals in a manner of graphic imagination, normally a goal map is made of keyword, notion, or willingness that you relate to looking like a flowchart or an example of how things are related to your goal accomplishment.
3.Goal Orientation Theory
Goal Orientation Theory is the set of moral acceptance or ideas that depicts motivation as the major influence in the accomplishment of goals. In this theory, it observes why individuals involve in efforts towards goal achievement.
4. Goal Vs Objective
The difference between goals and objectives is that a goal is always a long-term desired outcome which you intend to accomplish, while an objective means specific efforts needed for the attainment of specific goals. While an individual might have a goal, he requires an objective to clearly carryout the plan to attain it.
5.Goal Vs Aim
The difference between a goal and an aim is that goals are identifiable and specific, while aims are the things you just set your eyes on. An aim is deficient of direction and tangible actionable plan needed to attain one's desired outcome, while a goal points out specificity and can be measured in terms of time and action necessary for its achievement.
6.Goal Vs Target
The difference between a goal and a target is that a goal may not really have the numerical worth to be achieved, while a target normally needs to be quantified and measured to adhere the quantity of time and action that are required for its achievement. While a goal usually shows what you want to attain, a target generates a sense of pressure in taking the necessary efforts.
7.Goal Vs Outcome
The difference between a goal and an outcome is the timeline by which they occur. A goal leads to an outcome, which is actually the measurement and Determination of the final outcome from a specific activity against the intended change or turnout. An "outcome" is similar to "result", since they both describe the result of working on a goal.
8.Vision Vs Goal
Vision stands for a clear picture of the future that your mind imagines while a goal specifically addresses this by adding the thought of action and urgency. A vision can influence the goals that you might have, and goals include the effort required to realize such a vision.
ALSO, READ 400+ Motivational Quotes about success and Life by Reno Omokri
10 ways to keep going when the going gets tough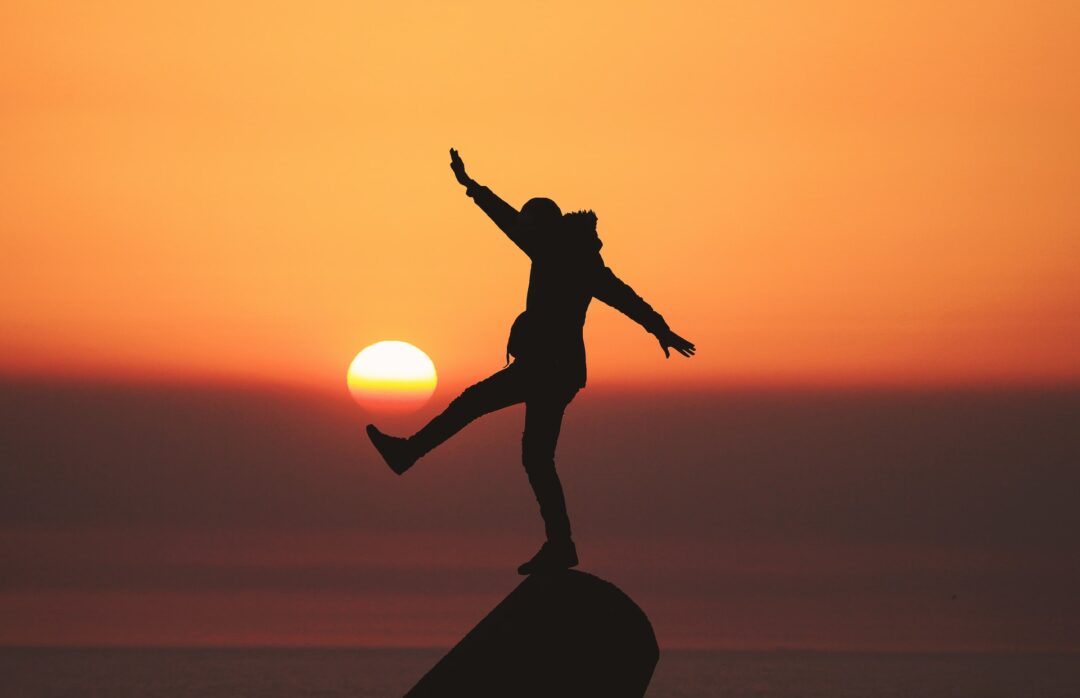 In one way or the other, we all go through tough times. Tough times can come in various aspects of our life, be it work finances, or even relationships.
When you find yourself in this phase, do not be discouraged. Nothing lasts forever, not even the tough times. when you find yourself in a tough situation, hold your head high up, stick your chest out and find your inner strength to move forward despite the hard times.
One thing you should put at the back of your mind is that tough or hard times are inevitable. we are all meant to face a tough or rough time now or in the future. So we must know how to face those hard days when they come knocking.
10 ways to keep going ahead despite the tough times.
1 Remember how far you have come: When you get discouraged or almost giving up. It is essential you reflect back to how and where we started from. Most times some of this discouragement set in because you failed to notice the positive changes going on around you. you only look ahead of you. Look at where you are standing now compared to when you first started. Look at how many obstacles and challenges that you have been able to overcome successfully. Remembering how far you have come is usually the fire you need to keep on burning brightly into the future.
ALSO, READ How to Turn Negative Thoughts into Positive Action
2. Remember it is only temporary: Bad times dont' last forever. When we say it is temporary, it means it will definitely come to an end. So when you are faced with a tough time, know that it is for a while, it is temporary, it will come to an end.
3. Remember why you started: when you choose that path, there was a reason. That same reason could also be a way of getting past that bad time. Let that reason be a reason for you to continue and not giving up when life hits you hard. Whenever things are at their worst, your number reason for following that path is going to be what pulls you out of that tough experience.
4. Remember you don't have to be afraid: Fear is the first obstacle you need to conquer if you want to overcome that tough. Fear of the unknown has become one of the biggest barriers to facing a tough situation. Funny enough these fears don't even get to exist. Fear has no positive purpose, they only get to create negative energy and stop us from moving forward, so drop that fear.
5. Remember to surround yourself with positivity: Everything positive should be your companion. You must surround yourself with positivity, you can get this through people, environment, books, and or any form of entertainment. It is very important to remain in a positive space, especially if you want to come out of that tough time.
6. Remember to make it a habit to move forward: Habits is some of our strongest behavioral predictors as humans. Habit can be triggered by external and internal cues. They are formed through conscious repeated behaviors. When practiced enough, they eventually take their place in the subconscious and guide your life. Moving forward is all about getting back on track as fast as possible and you can make it a habit. it will always get you closer to where you want to go.
7. Remember to pay it forward: one thing is certain, you are not the only one going through a rough time. It may not be the same situation but others are also going through a tough situation. Sometimes one of the best ways to get past a rough time is to realize other people's struggle and lend them a helping hand. Help someone and see how much smaller your problem becomes.
8.Remember to take smaller steps: it is okay for you to stumble in life. It is very much okay to go through a tough time as well. it becomes a problem when you are trying to take everything at once. Too much ambition and unrealistic expectations. Sometimes big steps can be too much to take, they are rare, disruptive, and difficult to manage without crumbling. Those life-changing goals can be broken down into smaller steps that are manageable and can take you to the same place. Try taking smaller steps and watch that obstacle becomes easier to navigate.
9.Remember to look for inspiration: Inspiration goes a long way in our various individual life, we need it for our day-to-day dwelling. When faced with  tough times, you need the inspiration to forge ahead. Inspiration can come from anywhere, it can come from people, books, music, and or other means of entertainment. Look for your own inspiration to overcome that obstacle.
10.Remember to practice gratitude: Take your time to recognize, appreciate and be grateful for the good times. Be grateful for the good times as well because they are there to make us a better and stronger person. When you do this you worry and think less of your problems and most times solution comes faster through this means.
In conclusion, remember that there is a blessing hidden in every tough situation and you should not give up rather move forward if you want that blessing.
ALSO, READ HOW TO CULTIVATE A POSITIVE MENTAL ATTITUDE
7 things to Remember When You can't Do What You Need to Do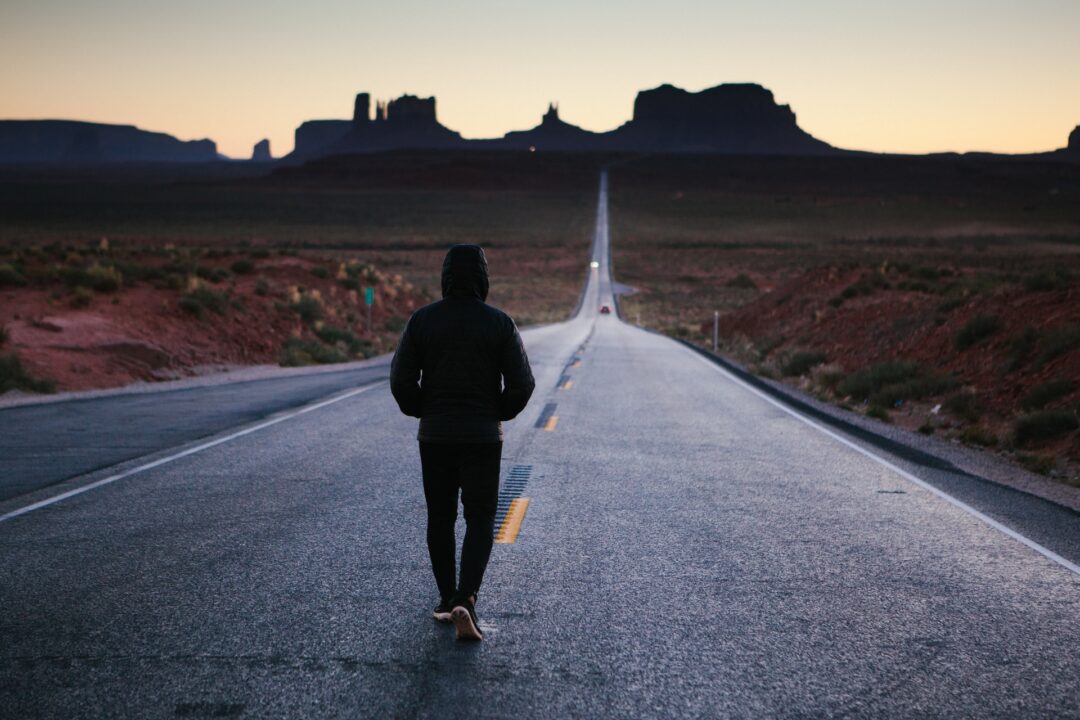 I've scribbled out some things you should remember when you can't do what you need to do. Basically, because I believe giving up is not an option, and it shouldn't even be a choice worth considering after you digest this beauty.
There are several reasons why issues like this crop up, but I managed to round them off in two crucial pain points I've had a battle with over the years, and understand to an extent how terrible their effects can be on our psyche as individuals – old, or young.
• Feeling of being Overwhelmed.
• Feeling of being Unable (Fear of failure)
I've not come with the daily doses of motivation you glean from Instagram and other links you look forward to for that. This is the blunt truth in almost appealing words.
Why Do You Feel Overwhelmed?
For you, I can only guess.
There are enough bills to pay, and your work is not giving you the time you need, not even time enough to be with your special person. You've got a project to finalize. And there's the triune deity you want to create time to worship. Me time, too.
You've been here before right? It almost felt like you were drowning in your head, or maybe you're going through it now and are looking for a way out. Here's my promise, you will!
But by the actions you take after digesting this beautifully rounded text of information, it will be determined if you really want to overcome that overwhelming feeling.
There's a medical condition known as High-dose Paralysis. It's a breakdown that occurs as a result of taking up too much that can be handled per time. At this point, your productivity level drops drastically, making it look like you are inadequate because nothing would seem to fall in place. Not even proper thinking. It's a scary experience.
ALSO, READ HOW TO BE DETERMINED AND ACHIEVE YOUR GOALS
Why Do You Feel Unable?
Simple, because it's a feeling. But it's one you often let take the better part of you, leaving you with a regular "I can't do this" statement which rings true when you're faced with difficulties (in academics, business, and other parts of life), though not because you actually aren't capable of doing it, but because you immediately put a mental block on yourself for no reason.
This simple but grievous act can be summed up in this definition of Impostor Syndrome: It refers to an internal experience of believing that you are not as competent as others perceive you to be. While this definition is usually narrowly applied to intelligence and achievement, it has links to perfectionism and the social context.
Whether you're struggling with High-dose paralysis or frequent inaction from the Impostor syndrome and it looks like you are about to hit rock bottom (or your head is about to get stuffed in the clouds) because you can't do what you need to do, here are 7 things to remember.
1.Remember (Your) Why.
Why you started out on a particular project is as important and instrumental to its success. In times when you're hit with what hurts and things hit the ground more than twice, there would usually be a tendency to want to go back on your words, to pull out, or to totally put a stop to it. Don't! try these instead:
• Acknowledge the present challenge and don't take it hard on yourself, rather develop a positive attitude in response to negative occurrences.
• Review it (in contrast to your goal), and determine what went wrong. This would help you close the option of giving up.
2.Take a Break.

Your body has a language you should learn, not just the attractive signals you notice in others. Just like your Personal Computer and how AI works; it knows how and when to boot, and even what it should do when it begins to overheat. That's a machine, talk more about your personal body. When it speaks, listen. Rest. Close your eyes and stop thinking for a while, Sleep. Cry if need be –at least you know it didn't end you.
3.Start All Over

Do a cold boot. When your personal computer freezes, most times it doesn't unfreeze until you do a cold boot. Your brain needs this too. Shut it down, and begin the whole thinking process again. Something about this act is that it helps you see from a brand new perspective. The break you take affords you time to think, so don't brood on what's happened when you can always start over!
4.Map it out

Break things into steps and steps into processes and processes into actions. Your whys are relevant for you to stay positive, and having a well-defined goal makes it plausible. This is the very reason you need to Map it out.
5.Set a Deadline.
Now kill the deadline before it brings a deadline your way (the medical people will understand that sentence properly). Set a timeline for your activities to occur, then limit it to milestones. Setting a milestone could be one of the fastest ways to get long things done because you basically break your job into smaller chunks that are easier to achieve within a time frame.
6.Reclaim Your Focus.
The last time you did it, you jumbled everything up. You wanted to accomplish all at once – launch your business, run all the socials at once (by yourself), pitch for other contracts. . .stay up all night just to write a sales letter, run the blog, and have time for the family. Jack of all trades! You try. But to reclaim your focus, you should put an end to this lifestyle. And here are two simple things to do:
• Reduce your Yeses.
I should say you should stop saying yes, but that would be mean, right? But look, even the computer hangs when it's being bombarded with tasks its RAM cannot carry. So why should you say yes to every task that leaves you a choice?
Let's face the ones you have at hand; how do you break them down? Brian Tracy, in one of his bestsellers, Eat That Frog, gives lucid details on proper management of time with tasks in view (You should read that book!).
• Reduce the tasks you're taking up.
Productivity is one thing requested of and by everyone. The best way to be and stay productive is to stay clutter-free. Do not take up more than one or two tasks at a time. You want your head in one place, not five places at a time. Multitasking is good, okay? But killing yourself with tasks? Now, that's not okay.
• Delegate the tasks.
You can't do all even if you know all. So find people who can take the burden off you (if you can afford to) or take things in a bit. Review step four above.
7.Create Time for Yourself.

Time to think away from external noise. To help you breathe, and review all that you've set to do and ought to be doing per time. "One of the very worst uses of time is to do something very well that needs not to be done at all." Brian's quote plainly explains it, so I won't dwell much on it.
Do you have a scheduled free time? Your sanity is an important part of your success, remember that!
"You have within you right now, everything you need to deal with whatever the world can throw at you."
As a subscript, I leave you with words from Brian Tracy about dealing with your present as I remind you again that you should try as much as possible always to remember these tips when you can't do what you need to do.
ALSO, READ 7 THINGS THAT CAUSES YOU TO LACK MOTIVATION AND SOLUTIONS
7 THINGS THAT CAUSES YOU TO LACK MOTIVATION AND SOLUTIONS TO THEM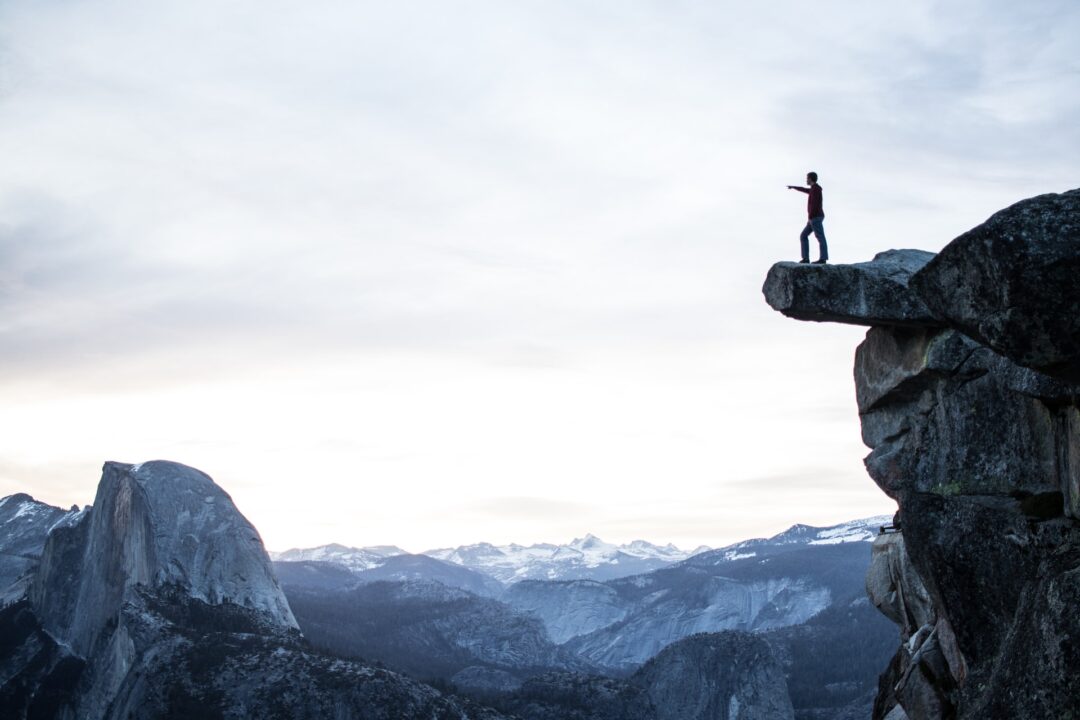 We have all suffered from a lack of motivation, at one point in our lives or the other.
Motivation is the fire of our lives, and to make fire you need the wood, the matches, and the heat from the fire. Without motivation, it is impossible to accomplish set goals and achieve those goals.
If you are suffering from lack of motivation or you are struggling with finding motivation lately, check your fire. You could be having problems with your wood, your matches, your kerosene or you could be even using wet wood or even worse pouring water on your fire.
Luckily for you, today we would be discussing about the things that could be possibly wrong with your fire (things that are causing you to lack motivation) and how to rekindle your fire (fix these problems that cause you to lack motivation).
Seven major reasons that cause you to lack motivation and their possible solutions are:
1. Your mindset:
Talking about mindset, your mindset is one of the biggest reasons that make you lack motivation. There are two types of mindset, the fixed mindset, and the growth mindset.
People with a growth mindset are open to new things and ready to learn. But people with a fixed mindset are where are major concern is as they lack motivation. You have a fixed mindset if you are not open to learning new things. People with a fixed mindset are set in their ways and beliefs.
They lack motivation due to the fact that they believe that things are what they are, so there is no need in striving to learn new things.
If as a person you have already concluded in your mind that doing a particular thing is impossible or a waste of time and resources, then there is no way you can actually be motivated to do it.
Solution:
To overcome the problem of mindset as a tool that causes lack of motivation, you have to learn to control your mindset. Work towards developing your fixed mindset to a growth mindset. Be open to new learning positive new things. Learn to control and direct your line of thoughts. Avoid thinking negative thoughts.
2. You don't actually know what you want and why you want it:
Another reason why many people lack motivation or are unmotivated is that they don't know what they want out of life.
A lot of people can tell you everything and anything about their favorite actors, musicians, and football stars, but when asked what they want especially out of life, they don't know.
You will agree with me that a man with no goal will not be motivated to do anything.
A perfect example will be a college student who comes from a rich family, that already guarantees them a job upon graduation. You will agree with me that most students from such backgrounds lack the motivation to do anything other than keeping average grades and partying. The same applies to a person without ambition, they will do nothing except to Netflix and chill.
Now, it is also not enough that you know what you want. Knowing what you want without knowing why you want those things can also make you lack the motivation to carry out those things you want.
Solution
Write down your goals (what you want) and why you want them. This will serve as a fuel (motivation) that will propel you to achieve your goals. Writing your goals down isn't just enough, but also envision yourself (imagine how your life will look like) when you achieve those goals. This will also help you garner the motivation you need to succeed.
ALSO, READ HOW TO BE DETERMINED AND ACHIEVE YOUR GOALS
3. Fear:
Another reason why many of us lack motivation is fear. Especially fear of failure. We begin to lose motivation the moment we start living in fear. Fear comes when you don't believe in yourself (self-doubt). You begin to imagine how people will look at you as a failure if eventually, you don't achieve those goals you set. The moment you start doubting yourself, you begin to invite all the elements of fear like procrastination, anxiety, resistance, and excessive worrying. Immediately you start experiencing this, you start losing motivation and focus.
Solution
Make sure you expel every atom of fear in you. Positive daily declarations can greatly help boost your motivation. Believe in yourself, it is the first step to boosting your self-esteem and motivating yourself.
4. You feel overwhelmed:
Most times, you might have a lot of other things on your plate that is taking a lot of time and energy from you. Making you weak, tired, and stressed out. It mostly makes you to lack motivation, to carry out other activities or goals you set for yourself. A very good example of this type of issues that might zap your energy includes (relationship stress, family issues, etc)
Other times, you might have set a lot of goals for a short or little time frame. And the thought of achieving those many goals makes you start feeling fear and from there procrastination enter, you totally lose motivation to carry out even one single goal out of the numerous goals you set for yourself.
Solution:
Make out time to rest and regroup. Schedule time for yourself (make out a timetable or a to-do list for each day). Planning for the day is easier and more achievable than planning for a long period of time (say weekly or monthly).
Set long term goals, but also learn to break those long term goals into daily short term goals. So as not to be overwhelmed whenever you think of the future.
A good example of how to breakdown a large goal is planning a vacation with your family,
First off, you will need to think of a good location, suitable for families; you then decide how long you are going to spend there; the estimated amount for rooms and board; clothes befitting the climates of where you are visiting, and kinds of stuff related to it.
Now when you break down the vacation planning like this and decide to accomplish 2 out of it every day, you would discover that it isn't as overwhelming as trying to do it all in a day.
5. You are not doing enough:
when you are not aiming high enough or planning big for yourself, you tend to lose or lack motivation. Most people lack motivation because they are hiding under the disguise of under-promising and over-delivering, forgetting that your mind actually controls you. That is why you are always advised to think big always. Also, many people see envisioning extremely big things for themselves as greed, so they downsize their dreams and aspirations. They settle for less. Most times they end up doing less than they envisioned because they consider their dreams small and doable, they end up losing motivation to do it at all.
Solution:
To avoid losing motivation due to not doing enough, it is advisable to use the "10X rule", which says that you should dream 10X of what you want to achieve and work 10X more than you initially planned to work towards that goal. The bigger you dream, the more motivated you get to achieve that dream.
Learn not to settle for less, rather reach for more. Encourage yourself. The more you that the more driven and motivated you become.
6. Unhealthy Lifestyle and Psychology:
living an unhealthy lifestyle and not being in charge of your psychology, is also a great drainer of motivation. Imagine the chances that someone who is a couch potato (one who does nothing but sit on the couch all day long, and mostly eating unhealthy foods) becoming a quarterback. It's highly impossible because he is not motivated to even leaven the couch not to talk of even joining the school football team and actually going to practice.
Now your psychology is the way you look outwardly (your posture). You will agree with me that a man determined and motivated does not stand, sit or walk the same way as a man who lacks motivation and focus.
Solution:
To get back motivation in the case of the couch potato person, they must be ready to change their habits. Most times we lack motivation because of our habits and set in ways. Therefore we must make a conscious decision to change our unhealthy lifestyle ( by eating healthy foods, working out, etc) remember that a physically ill man cannot carry out any mental activity.
Now, to take control of your physiology, look around you and find a highly motivated person, study the physiology of that determined and motivated person around you. Try copying then and see if you won't start acting like a motivated person already.
7. Impatience:
The reason why most of us are greatly unmotivated is impatience. A lot of times, we compare our success rate to that of others. We lose the zeal to continue immediately we don't attain the height we want at the exact time we wanted to get there. We forget that good things take time to be achieved.
At times, we look at those friends who started the same time with us and are making huge progress than us, and we become depressed. Forgetting that we can only run as fast as we pace ourselves, Instead of being motivated by their success stories and becoming motivated to do more, we quit.
Solution:
To overcome impatience, learn to be patient and celebrate your small successes and victories.
Learn to be motivated by the success stories of others rather than being depressed by them. Always remember that you are in competition with no one, don't be a people pleaser.
Apart from solutions to these problems, you can also talk to a therapist about the issues plaguing you if you can't work on them by yourself.
Remember, to always declare positivity upon yourself daily as it is the highest builder of motivations.
See you at the top.
ALSO, READ 400+ Motivational Quotes about success and Life by Reno Omokri