How to Choose an Outdoor Wedding Venue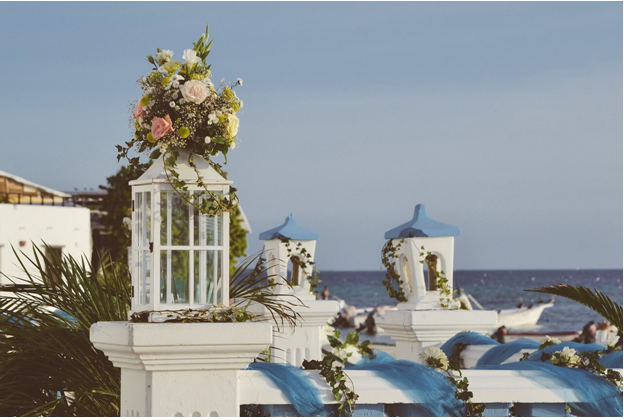 Last Updated on May 19, 2022 by Joshua Isibor
Selecting the perfect outdoor wedding venue for your big day isn't easy.
You can pick a charming countryside location or go for a seaside venue. The backdrop of a gorgeous forest also sounds dreamy! And oh! What about those garden-themed weddings, aren't they great too? Trust us; we totally get you!
With so many great options available out there, it's natural to get confused and overwhelmed. But don't worry because we have got you covered!
If you are all set to marry the love of your life and looking for a gorgeous outdoor wedding venue to make your day all the more special, this blog post is for you. Today, we will talk about how to select a great outdoor wedding venue in five easy steps.
So, let's start exploring!
5 Steps to Select Your Dream Outdoor Wedding Venue
Selecting the perfect wedding venue needs a lot of time and consideration from the couple. Every person has a vision of how they want to celebrate their big day! Thus, it is essential to talk to your partner about their desires and expectations from an outdoor wedding venue and then move ahead in the process.
Here are the five steps to help you find the outdoor wedding venue of your dreams!
1.Consider Your Dream Wedding Location
Do you want to say "I do" on a gorgeous beach in front of the dazzling ocean, or does a picturesque countryside location sound more like your vibe? Or do you want to go with the latest trend and get married in a serene forest?
Having an idea about your potential wedding location goes a long way in narrowing down your options and makes it easier for you to choose the perfect outdoor wedding venue.
2.Your Budget Will Play an Important Role
Your wedding budget will play a vital role in determining the kind of wedding you will have. Let's face it; weddings are not cheap. You will have to spend money on wedding food, lodgings for your guests, wedding photography, decorations, and several other things.
Therefore, before you begin your search, it's essential to have a clear financial plan. After all, you wouldn't want to fall in love with a gorgeous venue only to find out that it's out of your budget.
3.Determine Your Wedding Theme
Next comes your wedding theme! There are a wide variety of outdoor wedding themes that you can pick for your big day and then choose a venue accordingly.
For example, if you want to have a fairytale wedding, a castle or a waterfront mansion would be a great choice. Similarly, if you are more inclined towards a bohemian wedding, then a quaint and charming countryside venue would be an ideal pick for you.
Make sure to give enough thought to your wedding theme as this is the decision that will have the biggest influence on your outdoor wedding venue.
4.Consider the Accommodations and Other Nearby Facilities
Your ideal wedding venue should have the basic amenities like a gas station, parking space, quick availability of transportation, etc., nearby.
Choose an outdoor wedding venue that is safe and not too secluded. It should have accommodation options or at least be close to nearby hotels or lodgings. Additionally, it is smart to pick a venue that is not too far away from the airport so that your guests can reach you without any hassle.
5.Don't Ignore the Weather!
Weather plays a deciding role in every outdoor wedding. So, consider the date and weather of your wedding location during that time. Does the location remain too hot or cold during your selected date? Are there chances of heavy rain during that time of the year? Do your research before saying yes to a venue.
Additionally, it is a wise choice to pick an outdoor wedding venue with an indoor setting. This protects you from impromptu weather changes. After all, we can never predict the mood of mother nature with 100% accuracy, right?
Wrapping Up
Outdoor wedding venues make your big day all the more dreamy. There is something truly magical about saying your wedding vows under the magnificent sky, surrounded by gorgeous trees, flowers, and your loved ones.
To further your research on choosing the perfect outdoor wedding venue, check out this list, which features the 2 best outdoor venues in all 50 U.S. states. So, use the tips and tricks mentioned above, and also go through that list and you should be well equipped to choose your dream outdoor wedding venue and give the perfect start to your happily ever after!
ALSO, READ How To Save Your Marriage when it seems impossible