How To Choose The Right Home Security Company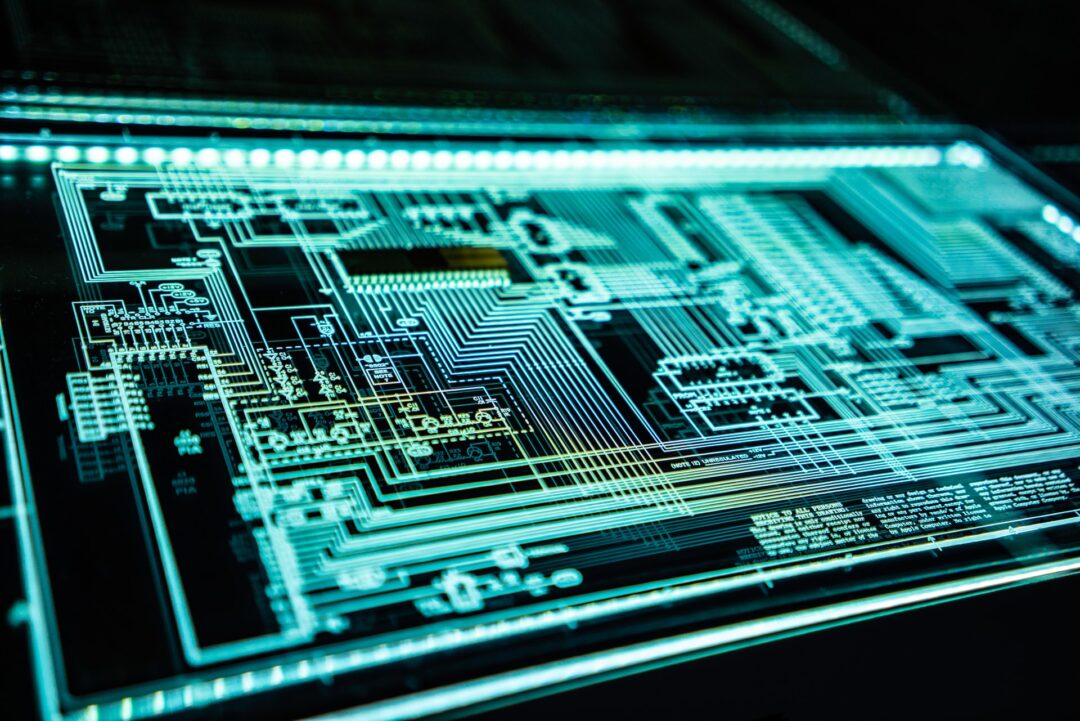 Choosing the right home security company for your needs can be a difficult decision. There are so many different companies out there, which means that you have to do some research before picking one. You want to make sure that the company is reliable and has good reviews from customers in your area. This blog post will provide some tips on how to find the best security system for your home!
Budget
The first step to figuring out which security system you should choose is knowing how much money you are willing to spend. There are home security systems that range from $10-$15/month while others can cost upwards of $50 monthly.
Features you want
Knowing what features you want in your home security system is essential to finding the right company. If you are looking for basic capabilities like alarms and motion sensors, then you probably don't need to pay as much as someone who wants a full home automation system that can control lights and locks from an app.
If you only want certain things, such as package and doorway notifications and in-home surveillance, a Ring or Nest system might be a good fit for you instead of a full in-home security system.
Location
You will also want to know where your home is located before getting quotes from companies. If you live in a more rural area, some security systems may not be the best choice for you because of their ability to connect with monitoring centers. This factor will help determine which company can provide service at your location.
Customer reviews
A crucial step in finding the right home security company is reading reviews. You can find these on their website or by doing an internet search for the company name plus "reviews". Make sure to look at both positive and negative ones, as this will help you determine if other customers were happy with their experience.
In addition, read blog posts and use other resources to see if there is any information about the company that you can find. This will help make your decision easier when choosing a security system for your home!
Technology advancements
Nowadays, there are many different types of technology used in home security systems. One such example is wireless sensors which use WiFi to connect them with monitoring centers and send alerts whenever suspicious activity is detected. This means that you can have a very secure system without needing to run wires throughout your house, which makes it much easier to install.
Professional installation
If you need your system to be installed professionally because you don't have the time or skill to do so, then you should find a company that offers this. Some companies offer the service for free while others charge an installation fee, which can vary depending on your system and location. Others may not offer it at all.
Contract length
Some home security plans like ADT involve long-term contracts in order to begin service. If you rent a home or an apartment, this type of plan will not be ideal for you because it will be difficult and costly to cancel (if at all possible). If you are not sure about the company or don't want a long-term contract, then make sure that they offer month-to-month service or no contract length requirement before making a final decision.
With so many home security companies out there, choosing the right one can be tough. These are some tips on how to choose the right home security company for your needs! Keep them in mind while doing the research before choosing one so that you will end up with an efficient and effective system.
ALSO, READ CHILD PROTECTION- THE PERFECT HELPGUIDE
 How To Make Someone Happy Today (12 Best Step To Take)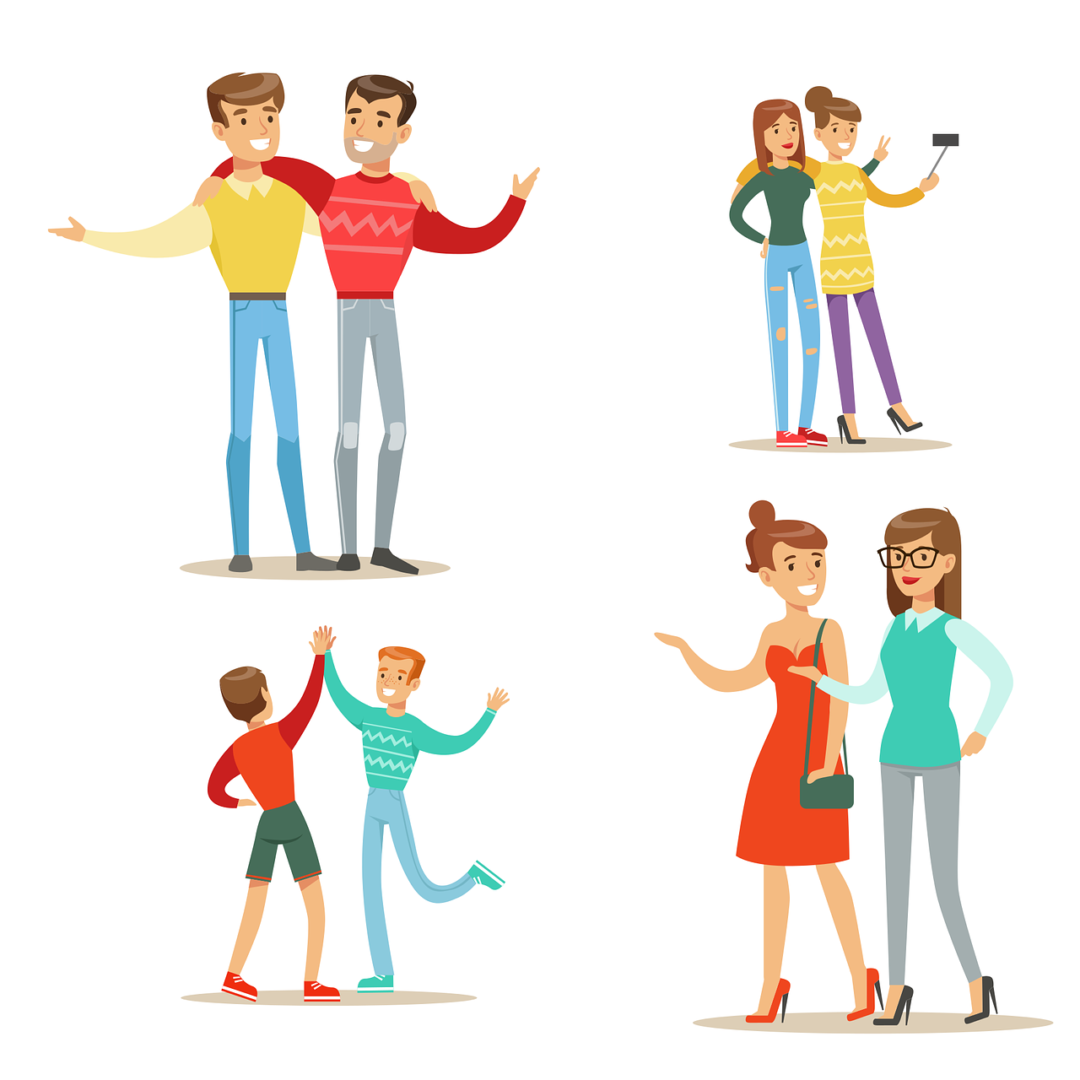 To make someone happy is to make yourself happier; either a stranger or a loved one close to us. There are important people in our lives that we always want to keep happy. But oftentimes life gets too busy and we are unable to keep with its speed. We, therefore, unintentionally ignore the people around us.
This is most common among young couples still trying to make heads of their career. The pressure from making a living and career becomes really overwhelming that, they lose track of their environment.
According to Maya Angelou, "people will forget when you said, and what you did; but will never forget how you made them feel." Making someone happy is such a noble course. It's something everyone should do all the time.
Eleanor Roosevelt said, "since you get more joy out of giving joy to others, you should put a good deal of thought into the happiness that you are to give". This means that since making others happy generally makes you happier; you should put effort into the quality of happiness you give to others.
To make someone happy, you also have to be happy; because in all sense, you can't give what you do not have. You cannot be sad and depressed and yet want to make someone happy.
You have to possess a certain level of joy in you and that is increased when you make others happy. Aside from that, there is this feeling of fulfillment, that comes with knowing that you are the source of someone's joy. And that feeling is a sort of joy generator itself. Also, you get what you give in the long run if not immediately.
Because humans are individually different, these tips may not all work on the person just sort out the ones that best suit the person you want to make happy.
Here Are 11 Tips To Making Someone Happy
1. Smile To Them Often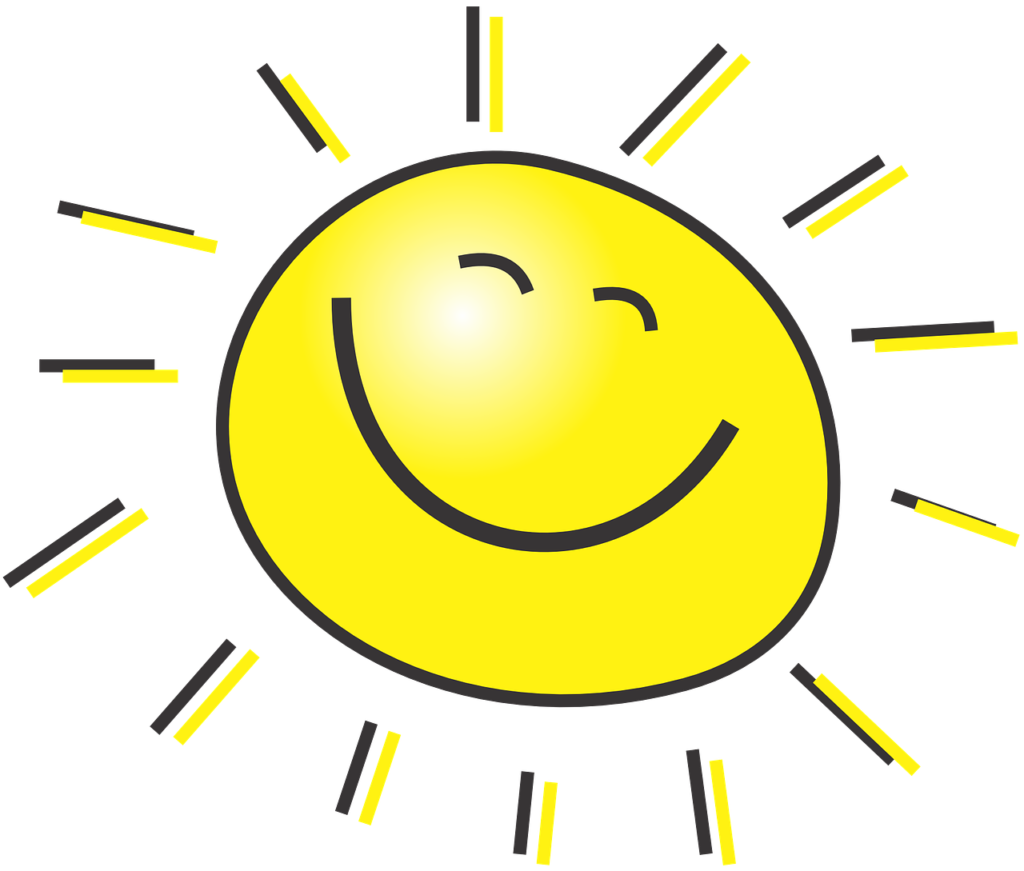 A smile is a very effective tool for making someone happy. You do not need to be super attractive to give a wonderful smile.
Smiling to someone signifies warmth. It means you welcome them into your space.
Here, we are not talking about the sinister kind of smile; but the hearty and innocent type. Genuinely smile at the person and it will lighten up the person's mood.
Whenever you see them, offer a smile to welcome them even before saying anything else. People's mood, no matter how bad it is; will be lifted, a bit when met an amazing smile.
Make sure you are intentional about the type of smile, to whom you are smiling, and the circumstances surrounding that moment. This is because some people may misinterpret your smile. Also, lower your expectations; by not thinking that, everyone you smile at, will smile back at you.
According to the study carried out at the University of Wyoming, where about 100 undergraduate women looked at the photo of a woman in four different poses including
Smiling in an open body position
Smiling in a closed body position
Not smiling in an open body position
Not smiling in a closed body position
The results obtained from this study showed that; pose 'a' and 'b', were liked the most. This means, regardless of the pose she used; the pictures where she smiled, still had the highest likes.
Not only does smiling to someone elate their moods, it makes them like you more, and also leaves a positive picture of you in their minds.
Don't limit smiling by the amount of time spent together with the person. Even if it's just a couple of seconds, still smile at them.
ALSO, READ 25 ways to make someone feel better
2. Show A Sense Of Humor In Conversations
If you want to make someone happy, you should be able to make them laugh; or at least, smile. When the person has a bad day, he/she will want to communicate with you.
Because you help them relieve their stress by elating their mood and make happy. Due to your ability to chip in humor when having a conversation with them, they are happier with you around.
3. Be A Good Listener
If you want to make someone happy, learn to listen to them. Even if the topic is not interesting to you still listen. Don't show disinterest in your attitude during the conversation.
It may not even be so important, but they just need to get it off their chest. Also, the person may not necessarily need your input or advice; your attention is the only help they need.
When they are able to talk about what is bothering them, they are less bothered. Therefore they become happier.
4. Always Be Positive
If you want to make someone happy, be the bringer of positivity in their situation. If the person is down or facing a roadblock; be the one to bring a ray of sunshine.
Always show up with happy, open, and good vibes. Good energy tends to spread to others; thus, the person becomes happier. Even you will be happier and in the end, it is a win-win.
5. Offer A Sincere Compliment
You don't really have to know a person to give a sincere compliment. It could be a stranger off the streets, your next-door neighbor, or even your spouse.
Everyone loves compliments either from the person they know or know not. A simple 'hello, you look rather splendid today' can go a long way in brightening the person's entire day.
Don't be stingy with compliments because we all deserve a bit of it. If you see someone putting in effort into something, compliment them. Or if you notice someone has started showing a form of improvement, compliment them.
So offer a compliment today to make someone happy.
ALSO, READ WHAT TO DO IF YOU'RE UNHAPPY IN A RELATIONSHIP
6. Show Care If The Person Is Sick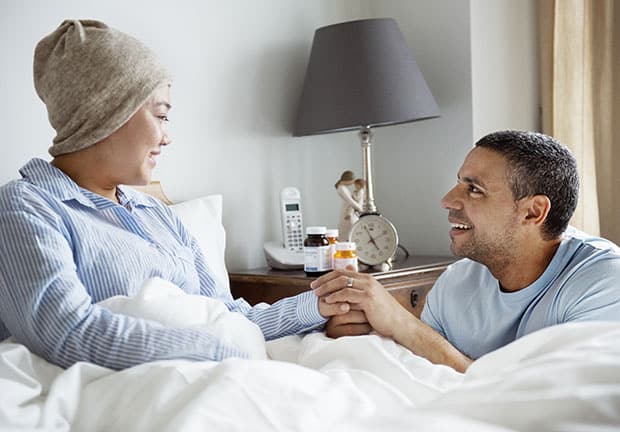 If you are not a doctor, so you can't possibly treat them medically; but you can treat them emotionally. Show them that you care. Regardless of whom the person is if you want them to be happy; care for them.
If they are hospitalized, bring them flowers and a stuffed toy. Give them a get-well-soon card and that will make them feel better.
If you can, hold their hands and reassure them that they can do it. Tell them it's just a phase and that they will pass through it, and come out stronger.
7. Say "I Love You" Even When The Person Is Mad At You
This works best for romantic couples, friends, and family. At that moment when your mum is so angry at you and she looks like she is about to puke fury, tell her you love her and see her reaction.
Tell your partner you love them, especially when you are angry with them. If your spouse offends you, tell her regardless of what she has done you still love her.
Sort out your issues and enjoy your relationship. Don't allow fights, disagreements, and pressures to drift you apart from your loved ones. Reassure them that you love them despite what's going on around you.
8. Do The Surprise Thingy
This is not just for your spouse, but for anyone you wish to elate his/her mood. If you want to make someone happy, surprise them with a gift.
If your boss in the office has been feeling down lately; check the calendar to see, if their birthday is coming up soon, and throw them a surprise birthday party. It doesn't have to be elaborate; the thought behind it is what matters.
You can also Surprise your parents with a gift without any special occasion. It doesn't have to be father's day or mother's day or their birthday. Just show them a sweet gesture and they will be very happy about it.
9. Don't Hold Grudges Against The Person
Be quick to forgive; because, it's the divine thing to do. If the person offends you, don't hold grudges against the person, rather sort it out. Also if the person says you offended him/her, don't take offense and start being defensive.
It's true that the person may be wrong or even misunderstanding the whole thing. But, you have to be the bigger person, and let go by apologizing and making amends. Don't judge based on your own feelings alone; rather, hear their own part of the story.
10. Get Down And Help When Someone Drops Something
This is such a sweet gesture. You will truly understand this if you are at the receiving end of it. It will make you smile. So imagine giving the same experience to someone else? It may be books, groceries, tools, and so on. Just lend a helping hand.
11. Warmly Embrace People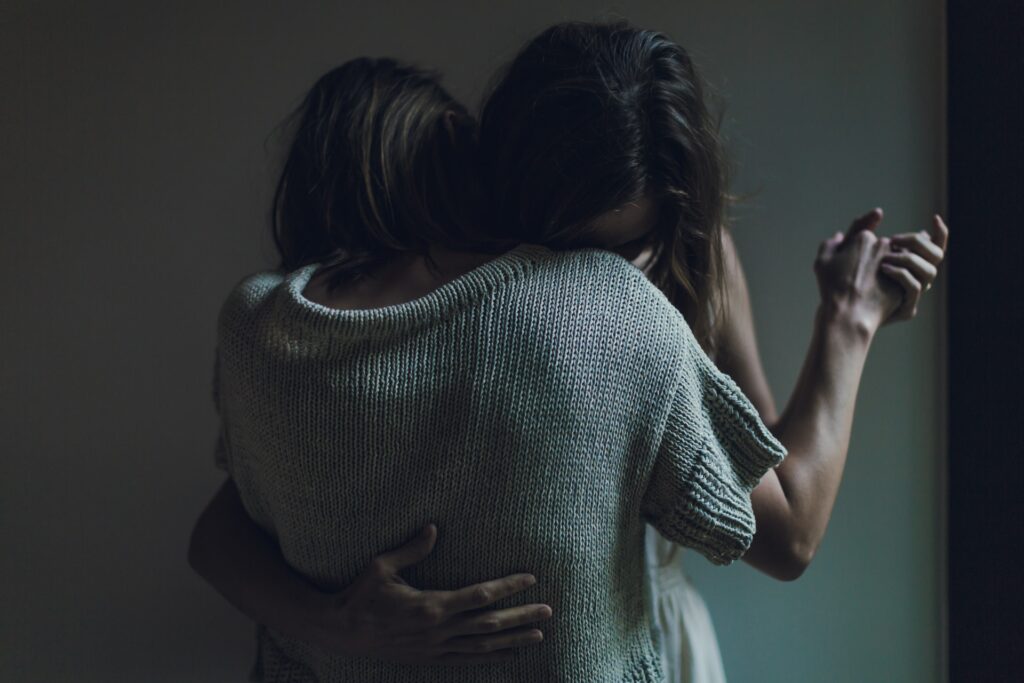 There is no telling of how much people are going throughout there. So, if you have the chance give someone a warm hug to make them feel comforted.
Hugs tend to relieve stress and meddle with the negative thoughts, which could be going through the person's mind. So, if they don't pull away immediately, hold the hug for a bit longer and pat them on the back while at it.
12. Encourage And Appreciate Them
We all want to be acknowledged, for what we do no matter insignificant it seems. And when we do get this appreciation, it just brightens our mood.
If you want to make someone happy, offer appreciation for what the person is doing and encourage them to do more. Let them know you see what they are doing and care about their growth. Tell the person you believe in him/her and you are sure they can do more.
Be caring and kind for no tangible reason to the person even if he/her is a stranger
When you visit a restaurant or bar and you are served, ask the waiter/server if he/she has eaten. This will earn you a grateful smile.
Randomly buy your neighbor or colleague a bouquet of flowers.
Ask your spouse, friends (close or not), and your domestic staff about their welfare. Ask how they are doing.
When you see an elderly struggling with a heavy load offer to help carry it.
Randomly gift people around you.
If we can genuinely offer to make someone happy, we have truly made the world a better place. And don't forget it doesn't have to be your spouse or relative. Also, be careful of your mental health when trying to make someone happy. So you don't end up losing yourself in the process. Understand that there are boundaries and respect them.
Another thing to take note of is that not everyone will be receptive to the love and care you offer. Some may be very receptive while some may be antagonistic to it. Some may even fight you for it; therefore you should consider these three things
Your position In the person's life
Their position in your life
And lastly, the situation surrounding your relationship.
Good luck on your quest.
ALSO, READ How To Speak With Confidence (Experts Advice)
WHY IS LOYALTY IMPORTANT?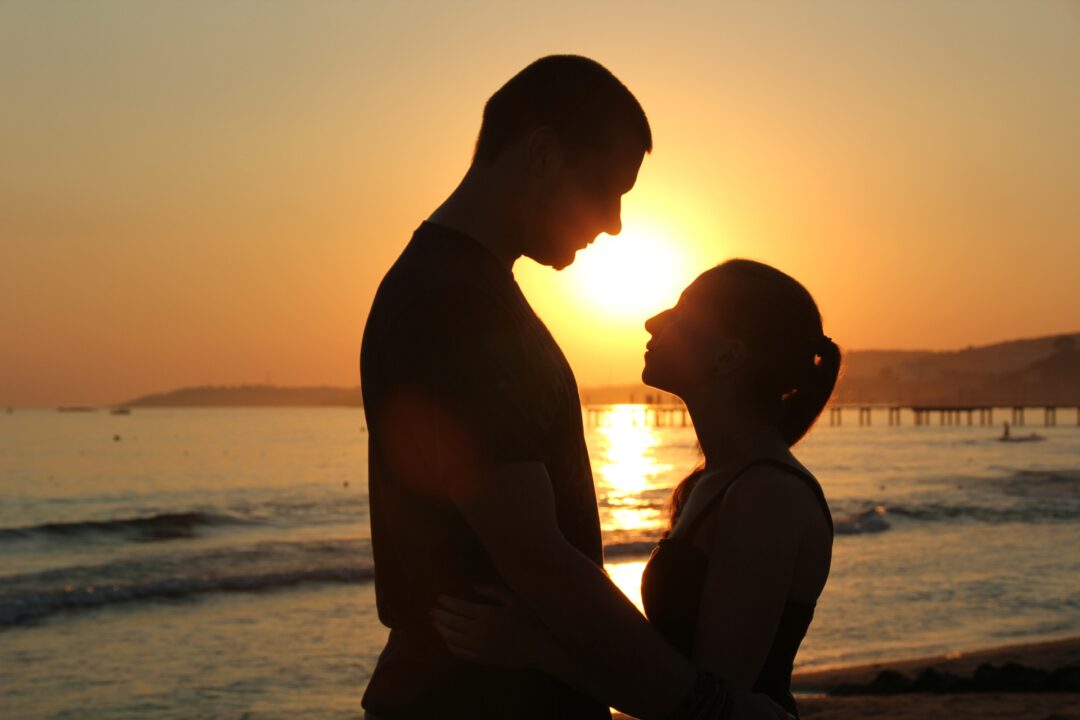 Loyalty is a character that anyone can exhibit. It is discovered that over time, it is exhibited by individuals who want to enjoy the maximum benefit of any relationship. Many times, some people think loyalty is a weakness, but it's not what they assume it is; It's a disguised strength.
I've come to understand that it is as a result of the perspective and various thoughts people have about loyalty, that has resulted in the picture they've about it in their mind over time. Loyalty is a virtue that cannot be bought, it is something that's cultivated over time.
People who're loyal to one another always celebrate success in all they do, because they make sure they do things with all of their hearts and mind. And as a result of this, it is inevitable for them to enjoy the benefits and outcome of this good character they put out. Success is the natural end result of whoever is loyal.
However, loyalty is of great advantage, of which one of it is that those who're loyal indirectly invest in relationships. And this entails influencing the other parties in the relationship positively. Such people believe that such investment isn't a waste of time. Because with time they'll see the rewards to such investments.
Being supportive is also another trait of any individual who's loyal because such sets of people are always ready to give and spend their time, energy, and resources in all they do. One of which is the reason most people think those who're loyal are showing that they're weak. This is not so, they're showing their strength indirectly because their end result will always validate their actions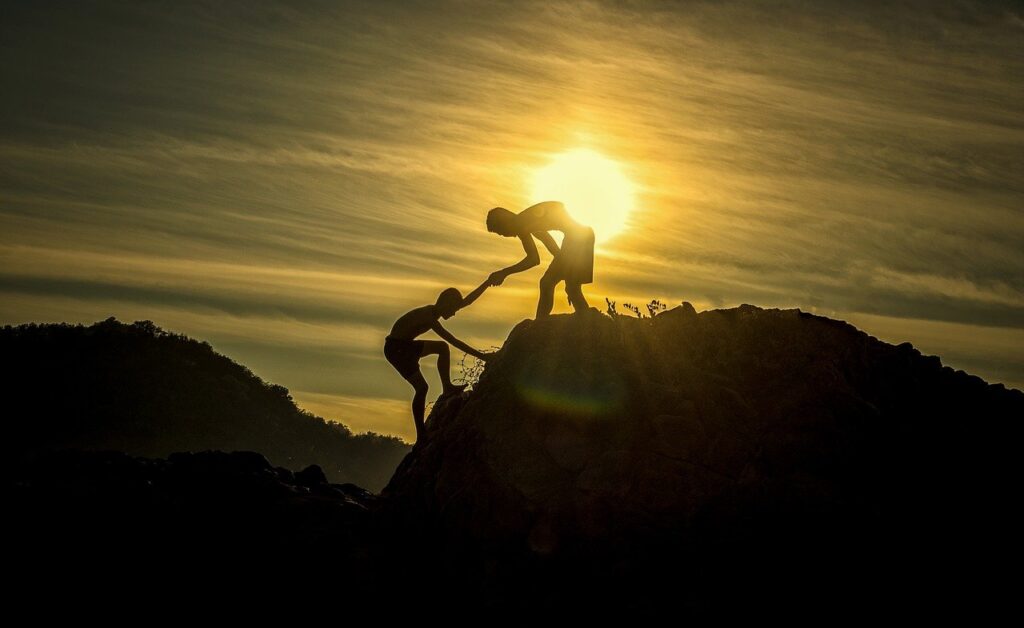 In every relationship, in other to enjoy the privilege of associating with other people, it is important we all come to understand that we must respect boundaries. Because we have various personalities and our views and approach to life differ. In this regard, people are always loyal, and they enjoy every company they find themselves in because of the trait of loyalty they exhibit. They don't always pass their limit, they respect and value human boundaries, understanding the fact that our personalities vary from one to another.
Furthermore, having a positive attitude to life is another attitude and is important to someone who's loyal.  Such a set of people exhibit with ease the ability to have the right attitude to life, irrespective of whatever comes their way, as they advance in their daily day-to-day activities.
ALSO, READ How To Make Someone Happy Today (12 Best Step To Take)
Oftentimes, people don't know that there are challenges too, you may be wondering where I'm driving at. But what I'm trying to let you know is that it is simply our ignorance that's our challenge. But to those who are loyal, it's not so. Once they face difficulty, their attitude to life naturally help them with ease on how to overcome such challenges.
That's why I said initially, "That those who are loyal exhibit strength in disguise."
It is also important for us to know that anyone who's loyal, doesn't do things with conditions.People, don't just act based on partiality alone, but simply based on proven truth and facts.
In the sight of others due to this attitude they exhibit, people may think that they're a flawless set of individuals. But the truth of the matter is that it's due to this act of loyalty they put on, that they're always placed above others and in all they do.
In life, I've come to understand that those who're loyal in all they do, always pay the price to exhibit this distinctive virtue, because it is profitable, and it's of great advantage.Those who exhibit this trait doesn't do such out of greed or any selfish desire, but instead, they do it for the purpose of making things work out as it should. It isn't a trait that comes overnight.
Anyone who acts with distinct loyalty has seen with time that it does much better than evil, and that's why they can't just do without being loyal to others in any given friendship or relationship.
We can also see that loyalty can be referred to as commitment.Any individual who is loyal over time would've seen that they're a committed set of individuals.They do whatever they do with all of their heart and mind, without giving any form of second thought or reconsideration.
To be committed also means to be dedicated. And this is not possible without the readiness to pay some required price or make sacrifices.
Anyone who's loyal is also someone who's respectful. As it is often said that respect, is reciprocal.One can't give what he or she does not have. So that's why it is discovered that those who are loyal are respectful, because to them, it is their natural way of life and the right thing to do. Respectful people give regards to people regardless of their age, status and size.
ALSO, READ Benefits of helping others
That's why loyal people are always naturally accepted wherever they find themselves and are also always appreciated because they're people of value and substance due to this virtue of loyalty they exhibit.
We can say that someone that is loyal, also naturally reassures his or her partner in any friendship or relationship. In this sense, when in partnership with each other, and the other partner is loyal without a fault, it serves as a form of assurance to the other person involved in that relationship. This in a way, instills confidence in the other individual involved. And we all know that confidence brings peace of mind and this is a priceless virtue every relationship should have.
Having discussed the importance of being loyal, we can also say that when an individual is loyal, naturally such a person always endeavor to remain truthful in all of his dealings. And when such happens, the person is always held in high esteem in the sight of others, irrespective of his or her weakness or shortcomings.
Loyalty pays and it's of great advantage. Only those who exhibit these traits know this truth. We cannot underestimate the importance of loyalty. Individuals who are loyal, have good self-worth and are appreciated by people. This is a result of the good trait they exhibit among other individuals. It earns them the respect they deserve and they are not taken for granted.
People rate them according to the attitude they exhibit and in accordance with the value, they contribute to fellow humans. They're rated high and this in turn makes them not act below this standard, and that's why most time they're always consistent with this wonderful attitude.
Also, loyalty builds a form of connection among individuals, which leads to unity. Without loyalty, it will be difficult for people from different backgrounds and beliefs  to connect and work together amicably. It is part of the driving force that build various community, organization, and even countries. We see a tremendous achievement wherever we may find ourselves.
Wrapping Up
In a nutshell, Loyalty is a virtue everyone should possess. Loyalty promotes unity, love, and peace which is a very important virtue for every nation or family to live amicably and progress.Loyalty breeds truthfulness, sincerity and faithfulness.This is the act of being ready to deliver as expected in all you do, regardless of any challenge or difficulties one may come across in life.
ALSO, READ 25 ways to make someone feel better
How To be Pretty: 21 Natural ways to be More attractive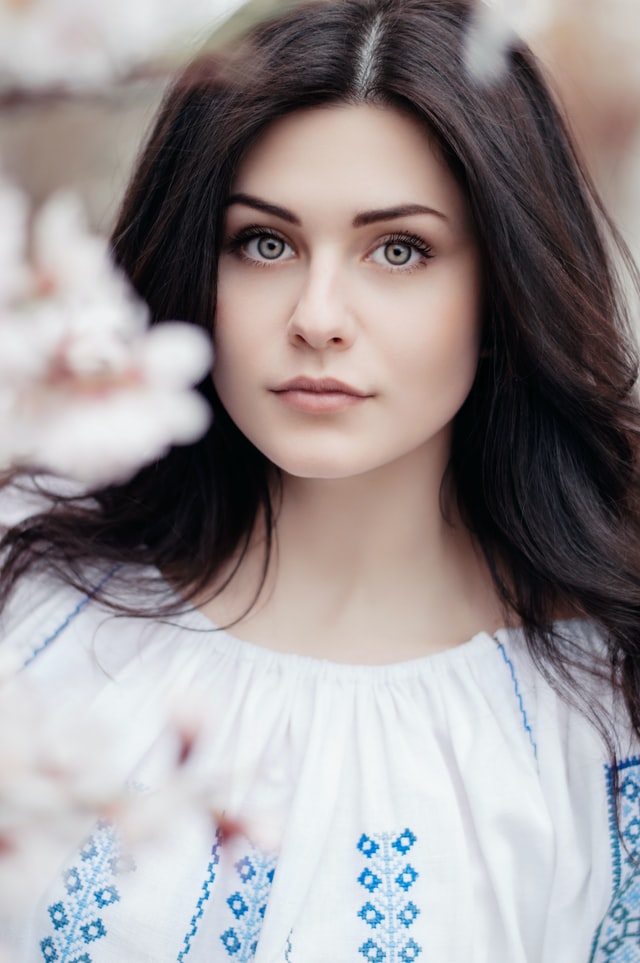 How To Be Pretty: Naturally ways to be more attractive
Being pretty these days is like a "do or die affair" for most people out there. They spend a lot of money buying creams, makeups, clothes, and many more just trying to look good.
Looking good have lots of advantages attached to it such as:
Boosting self-confidence
Improving self-esteem
Everyone on earth is beautiful, although everyone has their spec and categories of people that they are attracted to. Beauty is vain because one day you'll definitely grown old.
Physical appearance doesn't make you beautiful, but what actually makes us beautiful is the way we treat people around us.
We live in a world where everyone is so obsessed with beauty, but learning how to be pretty naturally isn't all about trying to buy toning creams or getting the latest makeup kit. But it's about trying to be authentic and feel good about your appearance.
In this article, we'll be talking about how to be pretty without spending much.
21 WAYS TO BE PRETTY
This write-up is here to give you the right knowledge.  being pretty is not always about spending much money. If you follow these tips, you'd still be very attractive even at your old age.
1.Smile More
They say, "laughter is the best medicine," this is actually very true. But I'd say that laughter makes you look younger. Have you ever seen a movie and you see a guy telling a girl that you'd be prettier if you smile? Some ladies will say he's actually saying that just to pull my legs and win my heart.
Whenever you smile or blush, there is always a glow radiating from your face making you look more charming. When I was a little boy, if my parents got me angry, they'd tell me to smile or else, I will grow old quickly.
Smiling helps your face not to get wrinkle.Whenever you're sad, think of  something that can make you smile, it could be a tv show or a family member. The goal here is to always be smiling. If you're finding it difficult to smile you can use the 'fake it' till 'you make it' technique till you get better at doing it.
2. Schedule regular haircuts or trims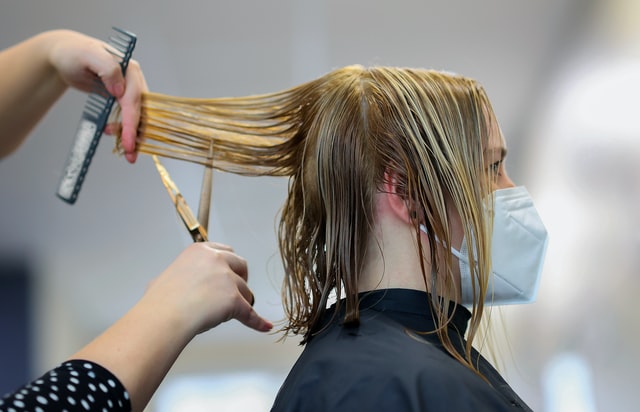 Taking good care of your hair goes a long in making your appearance glorious. Have you ever left your hair for 7months without visiting the salon, how do you think you'd look? Probably like an ex-convict.
To look prettier, you should schedule regular haircuts or trims probably every month (depending on how fast your hair grows).
3. Drink at least 8 cups (1,900 ml) of water a day
Hydrating/saturating your body with water is one of the best ways to keep our body healthy. Drinking lots of water helps the body system to function very well. for we to maintain our body, we should avoid things like alcohol, smoking and hard drugs.
ALSO, READ HOW TO FALL IN LOVE WITH YOURSELF
4. Bathe every day:
Looking more prettier may also be scaled with the way we smell. Bathing at least, twice daily should be adopted. Bath with clean water and soap.
When you fail to bathe important parts of your body, you'll have body odor.
5. Get Plenty of Sleep;
Anytime you feel tired, do well to take a quick rest. Stressing yourself always would make you look drained when people see you.
According to CDC,  an adult needs at least 7hrs to sleep daily.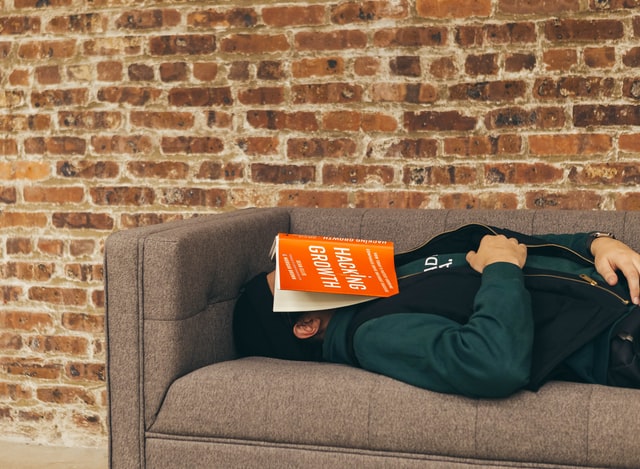 Tips to get you more sleep:
Avoid taking caffeine at night
limit the way you watch television at night, watching a movie from 10 pm will not give you a good sleep.
keep your devices far from you, so you won't be tempted to look at them
Read a book, it may help you sleep quickly.
Try a bedtime meditation
Build confidence.
If you are not confident with yourself, you might find it hard to feel attractive to yourself and others.
Inner beauty breeds external happiness. If you can't accept yourself, then there is no need to look for ways to stay pretty.
Self-confidence should be the first thing to achieve, then, you will see how pretty you will look and free, you will feel both in and out.
7.Make eye contact.
You could say in your heart, 'will making eye contact make me prettier'? How does it concern beauty? The truth is that people will gradually start seeing how attractive you are to them when you start paying close attention to them while talking. Making eye contact helps you build confidence, trustworthiness, and more likable from people.
8. Keep your nails clean and trimmed.
Being neat matters especially when it comes to the areas of Nails, always keep them cleaned and trimmed. It won't be nice after wearing good clothes and you'll still go about with your dirty nails. It doesn't tell well of you.
If you do polish your nails, you can always re-polish them so that you'll look pretty. Biting fingers is one of the fastest ways to trim them. If you don't feel like biting them, you can dip your fingers in orange or rub orange to them so that you'll feel the urge to bit them when tasting orange…
9. Wear clothes that are comfortable and fit well.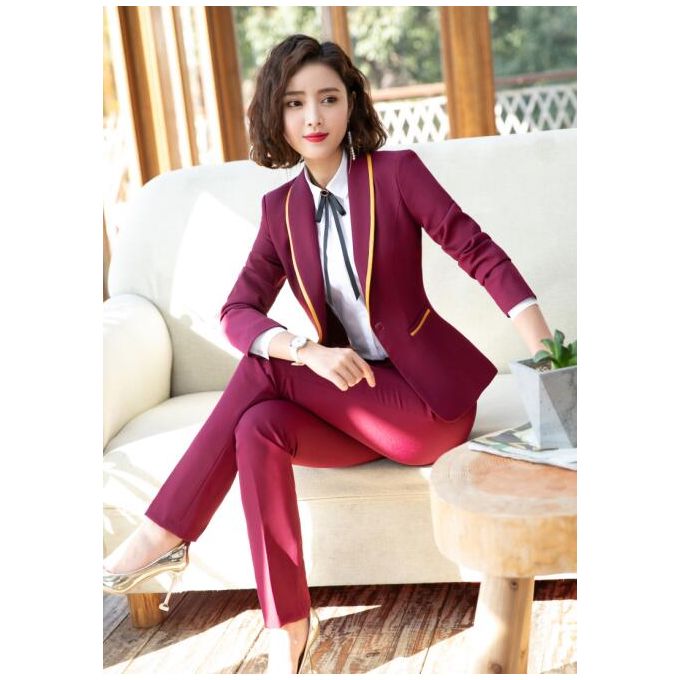 You don't have to buy the latest trending clothes that celebrities wear to look pretty. If you don't have money to buy them, it's fine! Just buy a few pair of jeans or gown that whenever you wear it, you'll always feel on top of the world.
There are clothes that you wear and you'll feel so important! Wearing oversized cloth will make you look very old. Simply wear clothes that are comfortable, not when you go out, you'd start adjusting the clothes.
When you dress in comfortable and properly fit clothes, people will respect you and want to draw close to you.
10. Wear deodorant or perfume.
Smelling nice should be one thing we should look out for first before going out.  Smelling nice can make people respect and want to stay close to you. It makes you look comfortable sitting around people or in any group of people.
Tips when using deodorants
Don't overuse it unless- strong scent will chase people.
it shouldn't be used as a substitute for bathing
Brush at least twice daily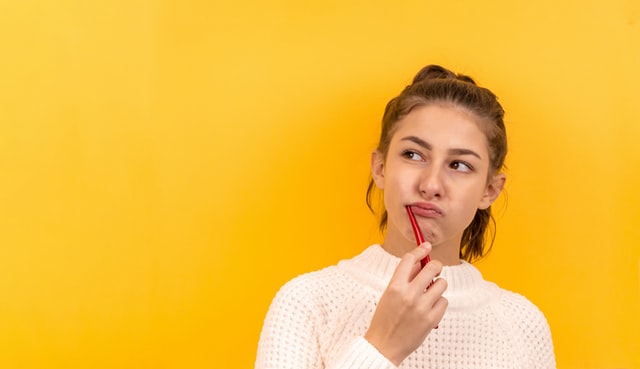 Brushing your teeth twice daily is a characteristic of pretty people. Brushing your teeth always should be a habit to cultivate. Even a man who has a mouth odor will not want to have a conversation with a man who also has a mouth odor also.
12.Improve your posture: A nice person slouching is hard to picture! Sit straight against a chair with your back and walk parallel to the floor with your chin. if you've formed a bad habit of walking, then you need to learn how to improve your posture
You will look more desirable and optimistic.
Wear light makeup:
Wearing makeup can make you look stunning if you aren't happy with your looks. Everything should be moderate ranging from your face, eyes, and lips. Wearing heavy makeup would make you practically like a masquerade.
If you aren't that good with makeup, you can watch tutorial videos on youtube, keep practicing until your makeup looks natural.
Follow friends who good with fashion sense: One way to look pretty is to make friends with those who are good at fashion. When I gained admission into the university, people usually address me as an old man, because of the way I dress.
Immediately, I got a new friend who's pretty good with fashion, my mentality changed. I started dressing well.
Your cycle of friends can also affect the way you dress too.
Keep your clothes clean and pressed.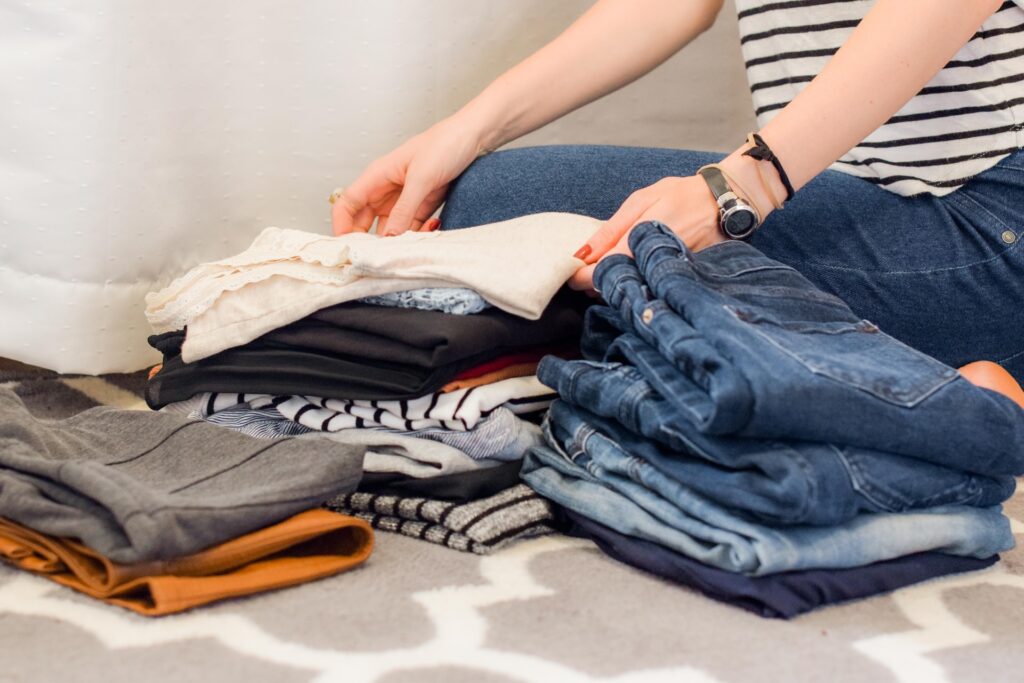 Have you ever tried taking a photo with rumpled or dirty clothes? You'd look so unattractive and messy!! No one will want to mingle with you. Even when you come close to them, they'll distance themselves from you.
Before going out make sure you press your clothes and make sure they're very neat. If you feel you're so lazy to iron your clothes, you can try hanging them immediately after wearing them.
16. Exercise regularly.
Exercise has been one of the fastest ways to keep the body fit and look pretty. Exercise has lots of benefits ranging from health to boosting happy hormones.  A lot of people (male and female) face some challenges such as big tummy, being too fat, shapeless, etc.
Also,  Maddy Zollo Rusbosin a writer at  Women's Health Magazine, says exercise also improves circulation (which can give you a healthier glow and a better skin tone overall).
The sweat you get from exercise also helps to clear pores and lowers cortisol levels which help to reduce stress.
17.  Keep your teeth white
We're not talking about spending all your money just to make your teeth white or look pretty. Having a white tooth helps to give you a brighter smile. You can use Whitening strips, it works well.
Also, for you to achieve a white tooth you need to avoid drinks like coffee, red wine, and black tea. I'm not placing a restriction on that. If you must take that endeavor to always brush your teeth and observe the natural general hygiene to whiten your teeth.
Eat more fruits and Veggies.
Eating fruits and adding enough veggies( which contain organic pigments called carotenoids) to your daily meal, help your body not only stay healthy but glows well than tanning.
Tips to achieve this:
After your breakfast, eat at least one fruit like grapes, apple, melon, or anyone you can afford. This aids digestion very well.
Add Veggies to your food while cooking to add to more taste and look attractive too.
Drink a glass of juice after you are done or when relaxing.
Always remember to eat them daily for more skin glows and staying healthy.
Be positive and friendly.
Always stay positive and stay around friends that have these positive vibes.
Negative vibes can destroy your self-esteem and makes you feel like you are not good enough. Stay away from anything that brings them and don't fake it, it comes out naturally when you feel it internally.
Compliment
Always compliment yourself each day before and after doing your activities. You can stare in the mirror and say sweet or good words to yourself.
Pet yourself, you deserve it! This will not only makes you look prettier but build love within you.
Always take a walk around your environment.
Feel free to step outside for more fresh air. You can do that in the evening while taking a walk around your environment. I love this art so much, and it has become part of me.
Put on something comfy, select your favorite song, and stroll around your vicinity. You can visit some friends or drop at coffee shops to embrace the rest of the day.
ALSO, READ Reasons Why Kissing Is Important In A Relationship